Bodies Undone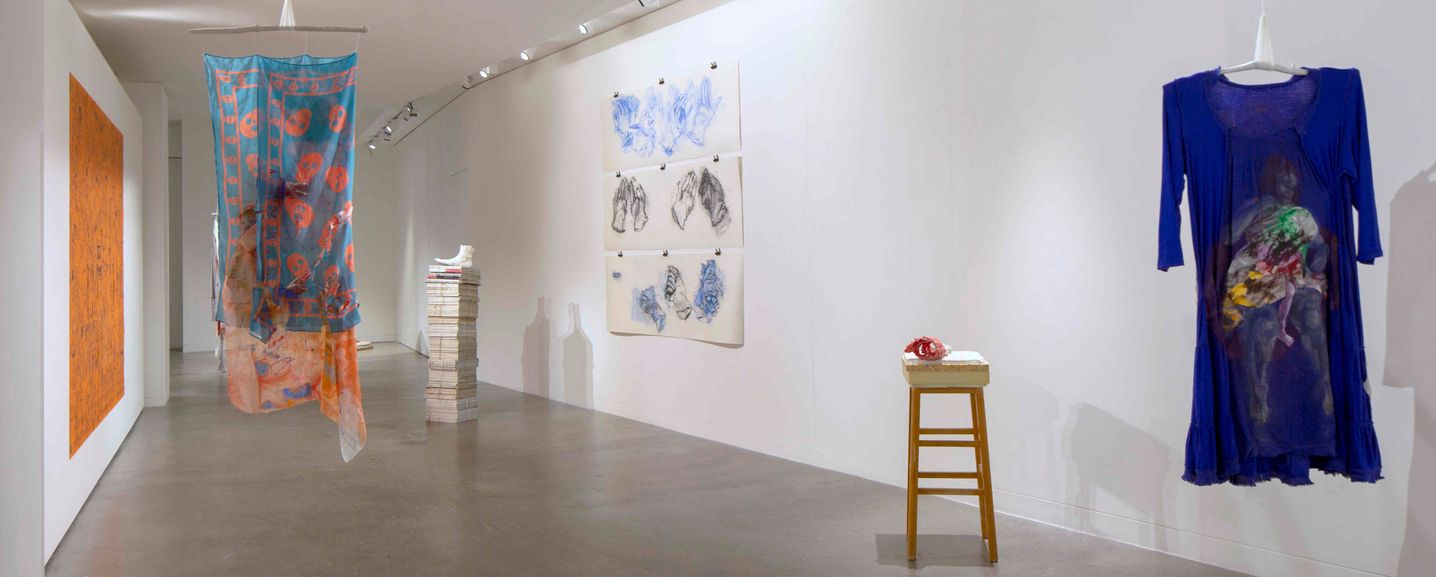 Caption: installation view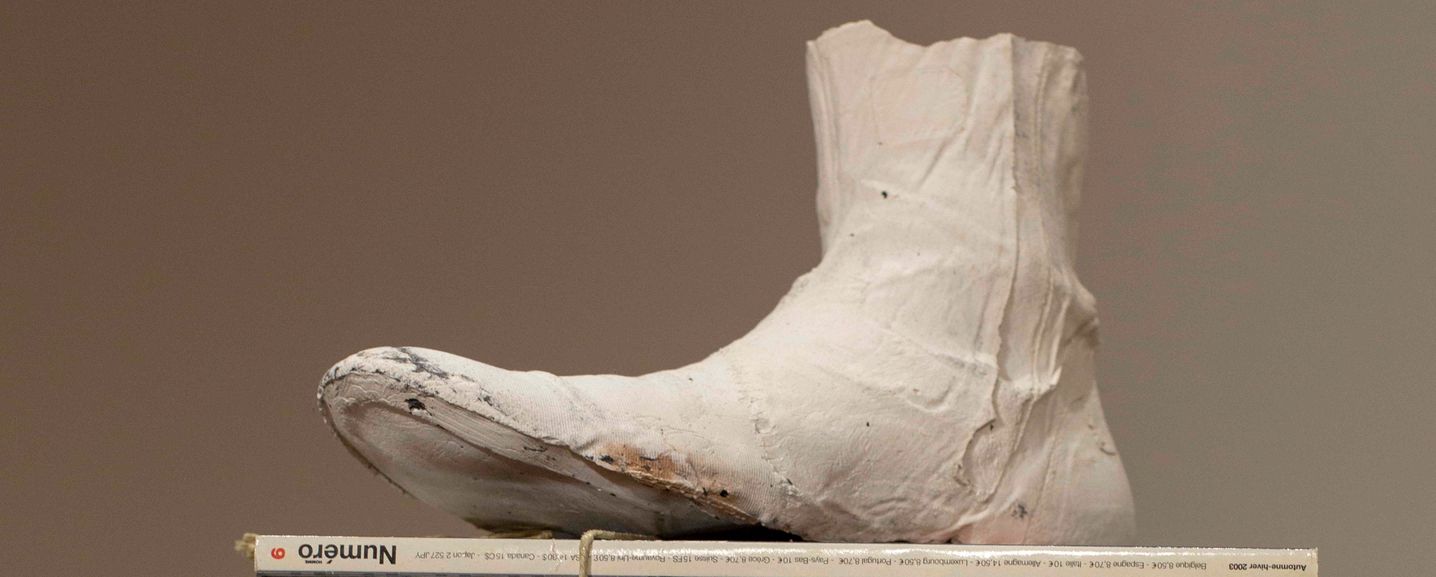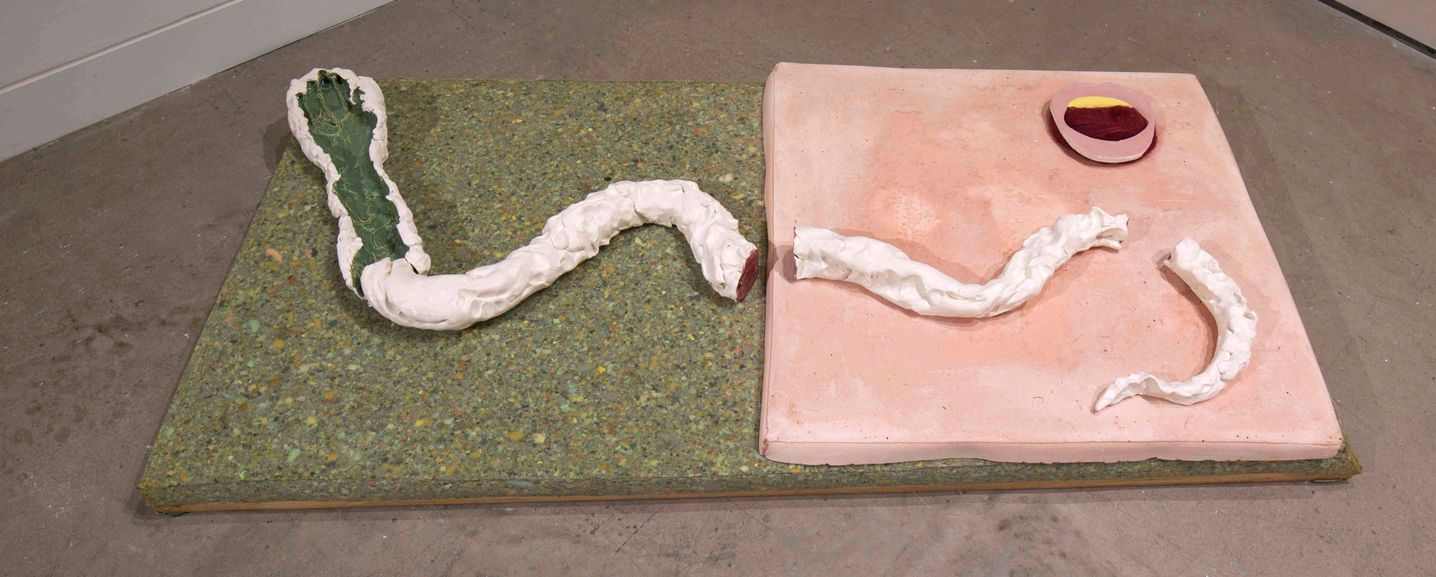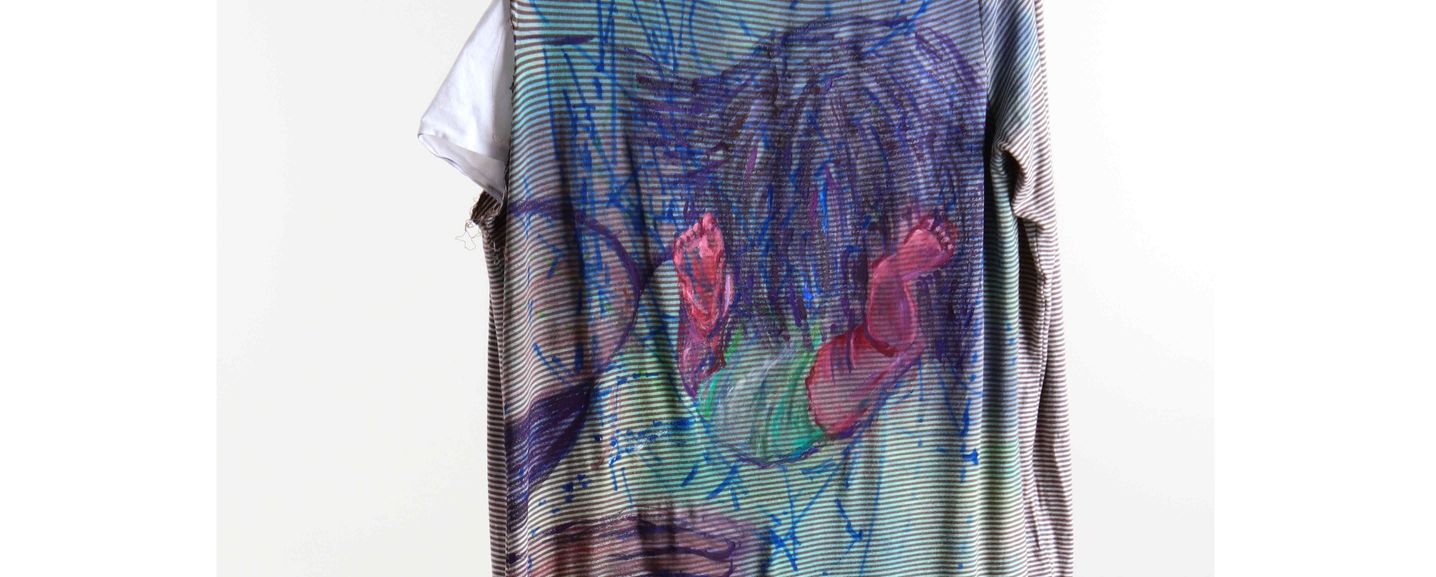 Caption: Mindy Lee (detail)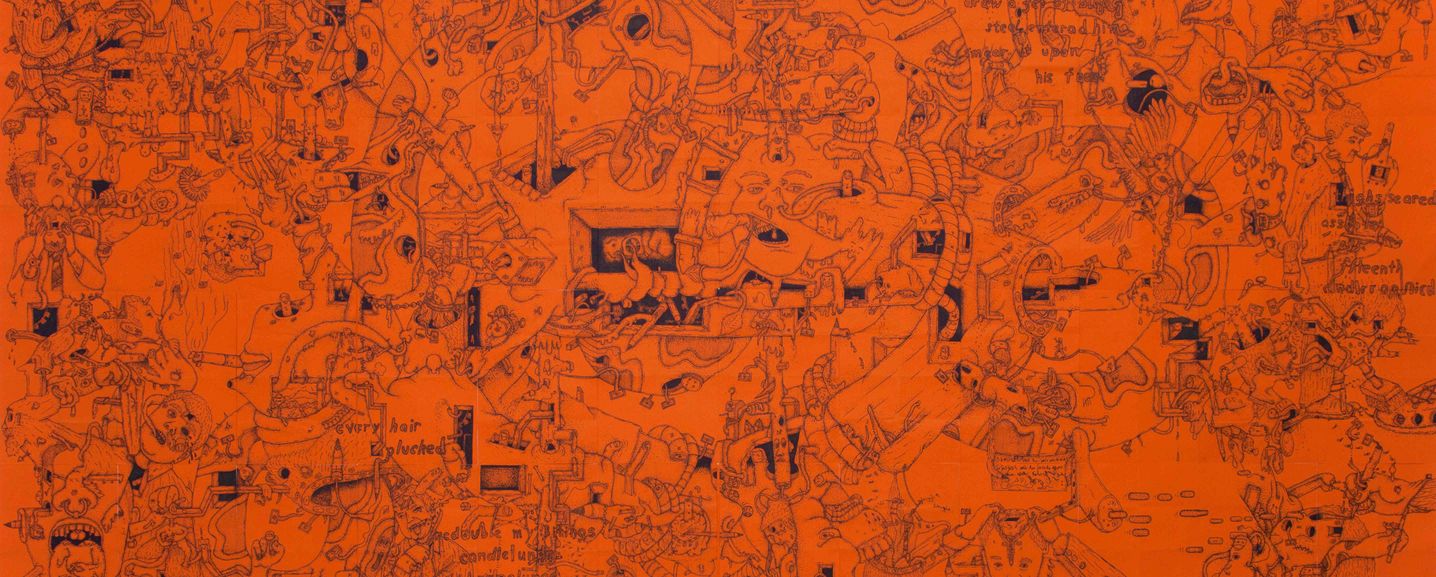 Caption: Paul Westcombe (detail)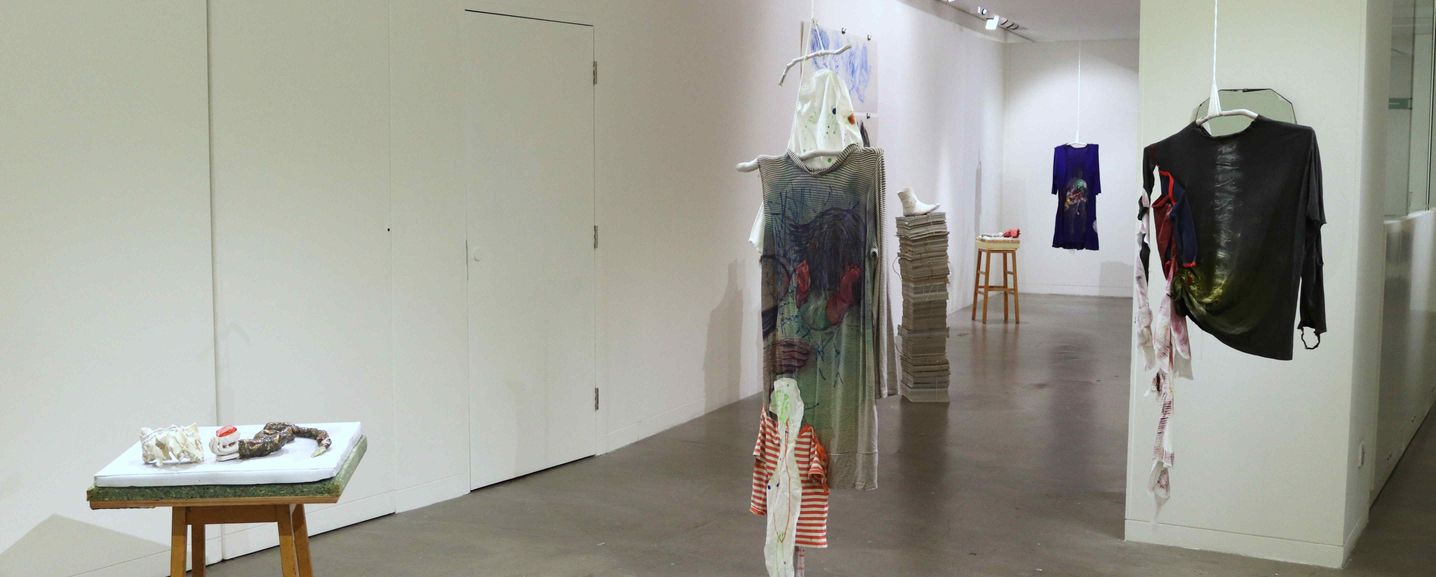 Caption: installation view
Bodies Undone
Bodies Undone. Sarah Gillham, Mindy Lee & J.A.L.‐B., Susan Sluglett, Paul Westcombe. 16 June - 16 July
Small repairs - an introduction by Rebecca Geldard.
"The past and the present are after all so close, so almost one, as if time were an artificial teasing out of a material which longs to join, to interpenetrate, and to become heavy and very small like some of those heavenly bodies scientists tell us of."
― Iris Murdoch, The Sea, the Sea
Don't be fooled by the politeness, it's there for a reason. Maintain a handshake for long enough and it will soon become uncomfortable. The gesture connects bodies and intentions, the pressure of flesh against flesh a reminder of the thinnest of boundaries separating innards and air, thoughts and actions. The surface counts, without it there is no protection and no reveal. 'Bodies Undone' seems very much about the reveal – of making-processes and personal narratives – and of facilitating a different view on the familiar. Inferences to a range of respectable pursuits and traditions, from high art to high fashion by way of high tea, serve to direct the viewer into a series of outcomes that could never have been planned for and may have only come to light as a result of taking risks and allowing things to unravel.
There is a whiff of doom about the idea of coming undone, for it could imply ruin, a plan derailed, a loss of control or the giving away of too much. Also, a body undone is, potentially, quite a grisly prospect, while thinking of it as a living object that can be dressed and undressed pulls one into many associative alleyways: from the crime-scene to the bedroom. However, the notion of an unfinished state encompasses growth, specifically when it comes to making – the sense of a continuing evolution that resists fixed readings. The idea of a gift with loose wrapping seems an apt metaphor here in the way it frames aspects of human nature – the capacity for joy, boredom, disappointment, deceit. Collectively, these associations describe a curiously vulnerable position for the maker and all find a home, at points, in the practices of the four artists here.
......
(full text catalogue text available on request)