Facilities
Our brand-new facility helps provide researchers, clinicians and students with the best collaborative environment in which to learn and conduct novel and world-leading research.


Location: 6th floor. Sir Michael Uren Hub

The Sir Michael Uren Hub
The Sir Michael Uren Hub is an exciting new development at the heart of Imperial's White City campus. The 13-storey building comprises state-of-the-art laboratory and office facilities for the next generation of biomedical engineering research across technology and application themes. Housing interdisciplinary research initiatives from across Imperial's departments and faculties, the building will drive clinical translation of MedTech innovation through integrated clinical and imaging facilities and by virtue of its proximity to the Hammersmith Hospital campus.
The Sir Michael Uren Hub has been made possible by a £40 million gift from Imperial alumnus Michael Uren OBE and his Foundation: the most generous donation in the history of the College. This visionary gift has laid the foundations for an unprecedented investment in facilities dedicated to biomedical engineering research.
Enquiries about the use of facilities may be directed to the Group Administrator, Shelley Brier.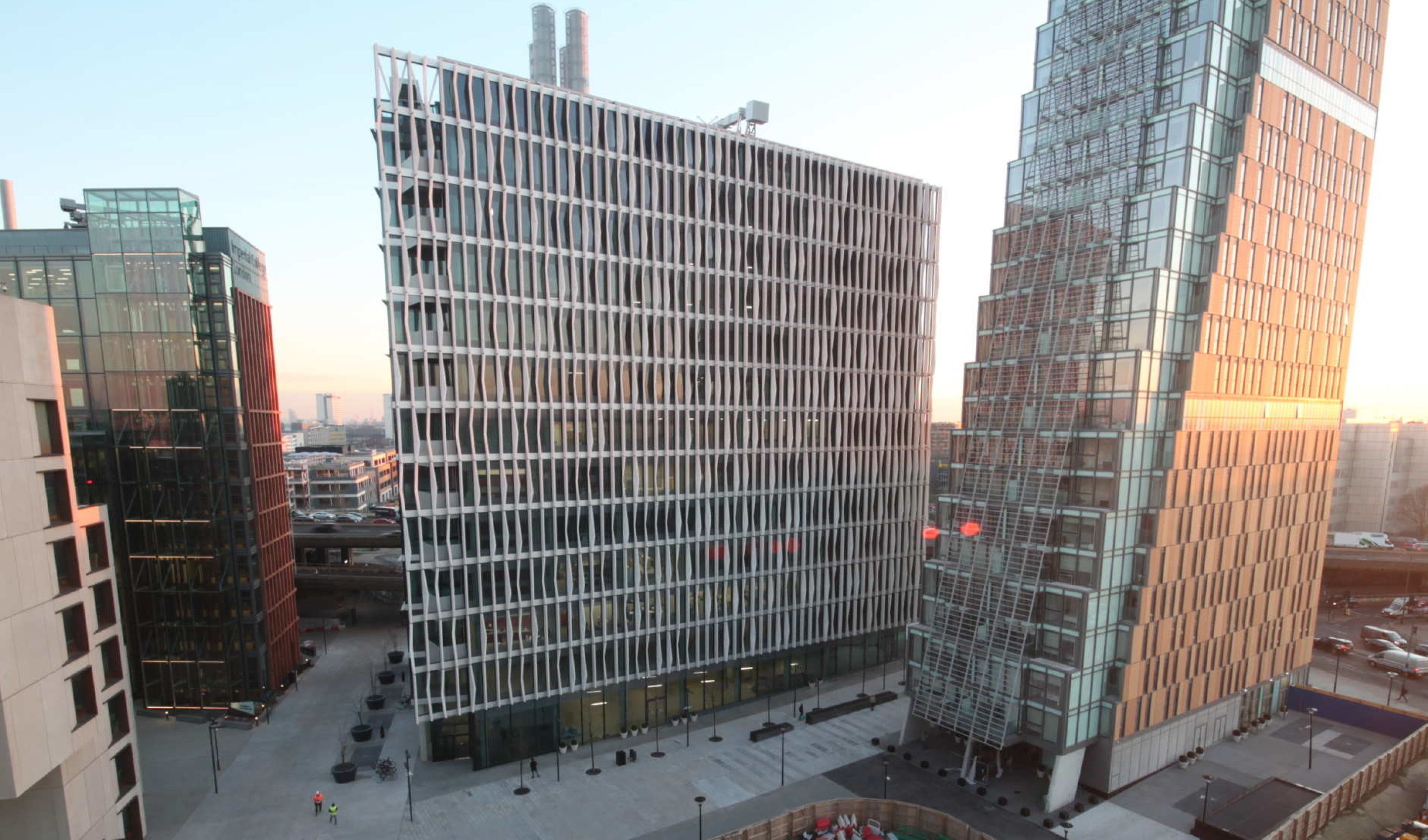 The Michael Uren Biomedical Engineering Research Hub which took place in September 2018
Sir Michael Uren Hub time lapse