Functional Membrane and Energy Materials
We develop membrane technology and functional materials to solve global challenges in energy, water, climate change, environment, and healthcare. Current research projects include energy conversion and storage, water purification, CO2 capture and conversion, H2 Production, gas and chemical separations, and equipment for healthcare.
Discover our research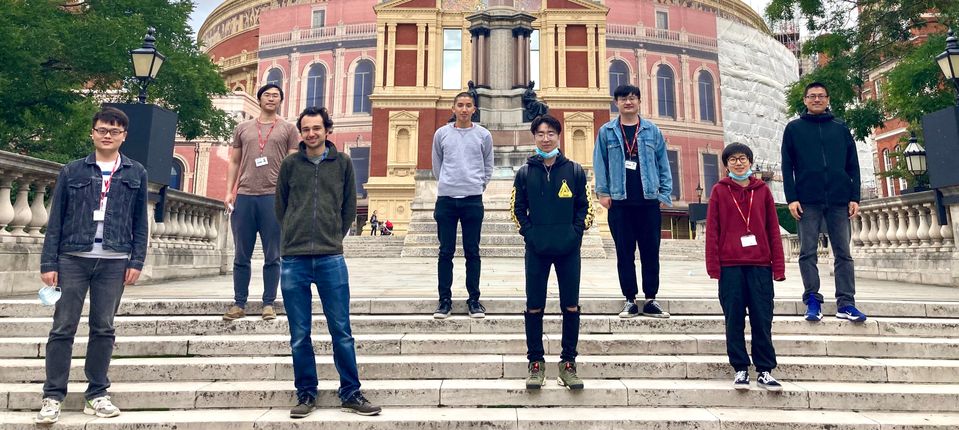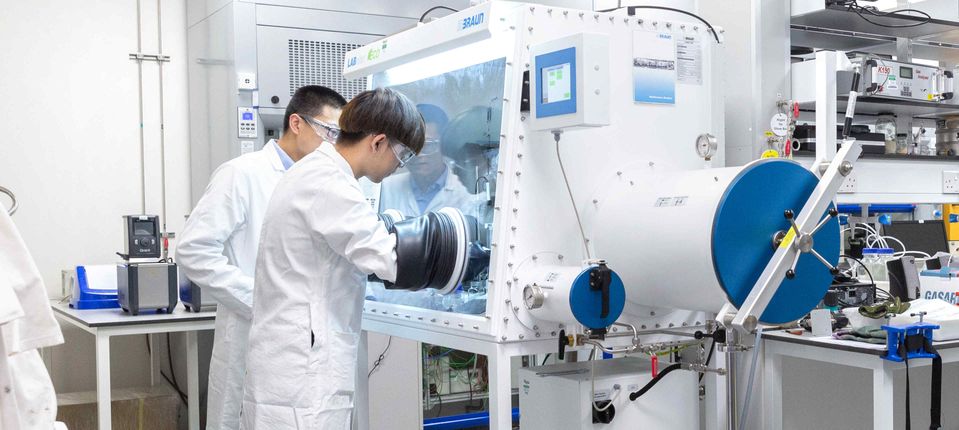 We have two argon-filled glovebox systems for assembly and testing of lithium and sodium ion batteries.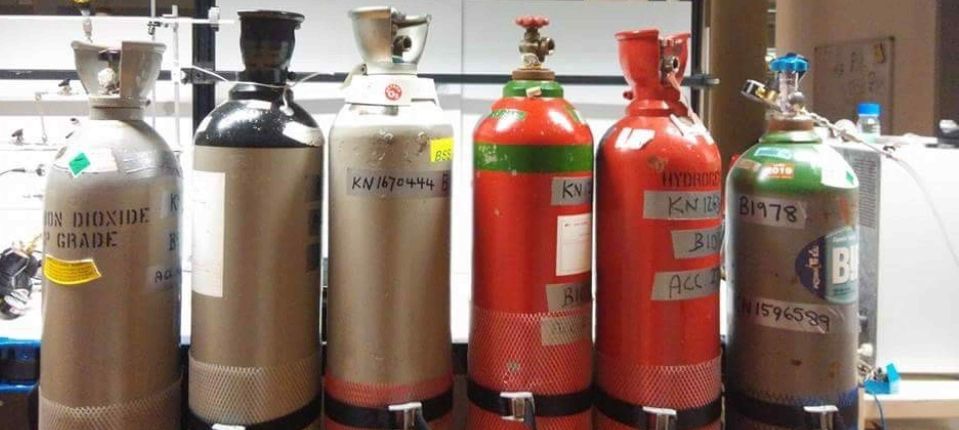 We are developing high-performance membranes for energy efficient gas separations, including CO2 capture, air separation, natural gas purification, H2 purification, and hydrocarbons separations.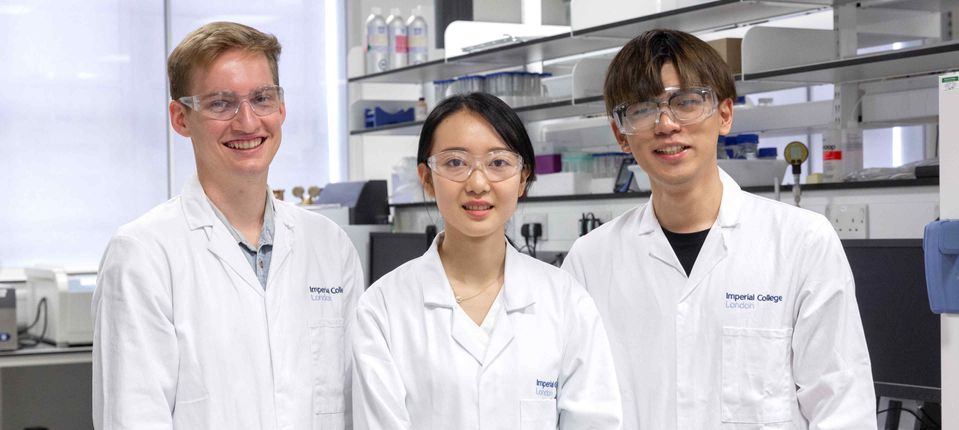 The group hosts UROP students to do cutting-edge research in advanced batteries for energy storage. Left to right: Tomas, Xiaoqun, and Shengming.