Industry and entrepreneurship
The Transition to Zero Pollution initiative recognises that to have widespread impact on society research must be paired with entrepreneurship and industry. Follow the links below to read more about our activities.
If you are a business looking to access the talent and expertise of our academic community or an enterprising member of staff or student then you can find out more about the support available to you on the Enterprise Division web pages. The Enterprise team has put together a series of infographics and ebooks on sustainable energy, solutions for pollution and decarbonising business, visit the Enterprise Division's web page on the Transition to Zero Pollution to find out more.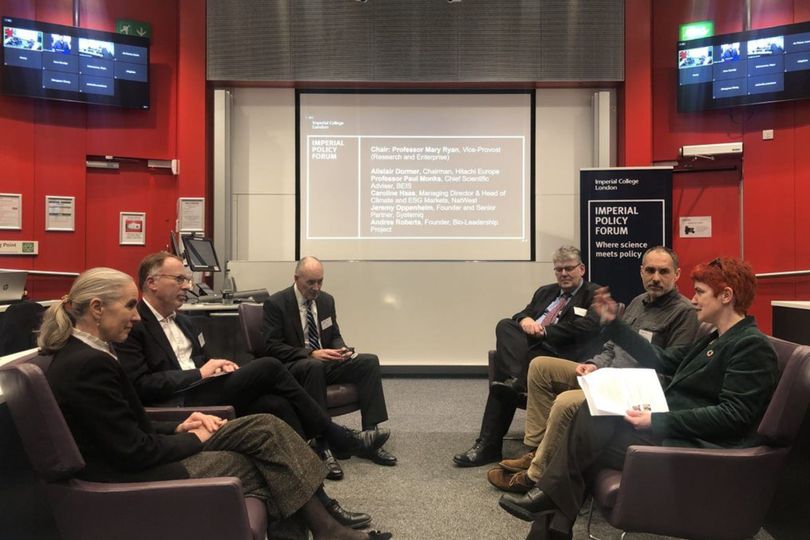 Hitachi-Imperial Centre launch event
Identifying the Climate Gamechangers for a Post Net-Zero World: Imperial College academics were joined by our partners at Hitachi and colleagues from industry and the Department for Business, Energy and Industrial Strategy (BEIS) at an event to launch the new Hitachi-Imperial Centre for Decarbonisation and Natural Climate Solutions.
Industry and entrepreneurship
Imperial.Tech.Pitch: Transition to Zero Pollution
Watch the inaugural Imperial.Tech.Pitch event, which saw researchers and inventors from Imperial College London explain their work and ideas aimed at building a more sustainable society, by reducing the environmental impact of heavy industries all the way through to redesigning the materials used in products across sectors.