2 to 3 years
We have four dedicated rooms for children aged between 2 and 3 years. The Blossom, Poppy, Meadow and Rainbow rooms all accommodate up to 12 children each. These rooms are located in the basement and on the second floor of the centre and all are furnished with plenty of stimulating and challenging play-based equipment, as well as reading areas and changing areas.
The staff team are here to support an age group full of curiosity, adventure, discovery and lots of energy. The day is structured to encourage independence and confidence, as well as gaining social skills, language development and imagination.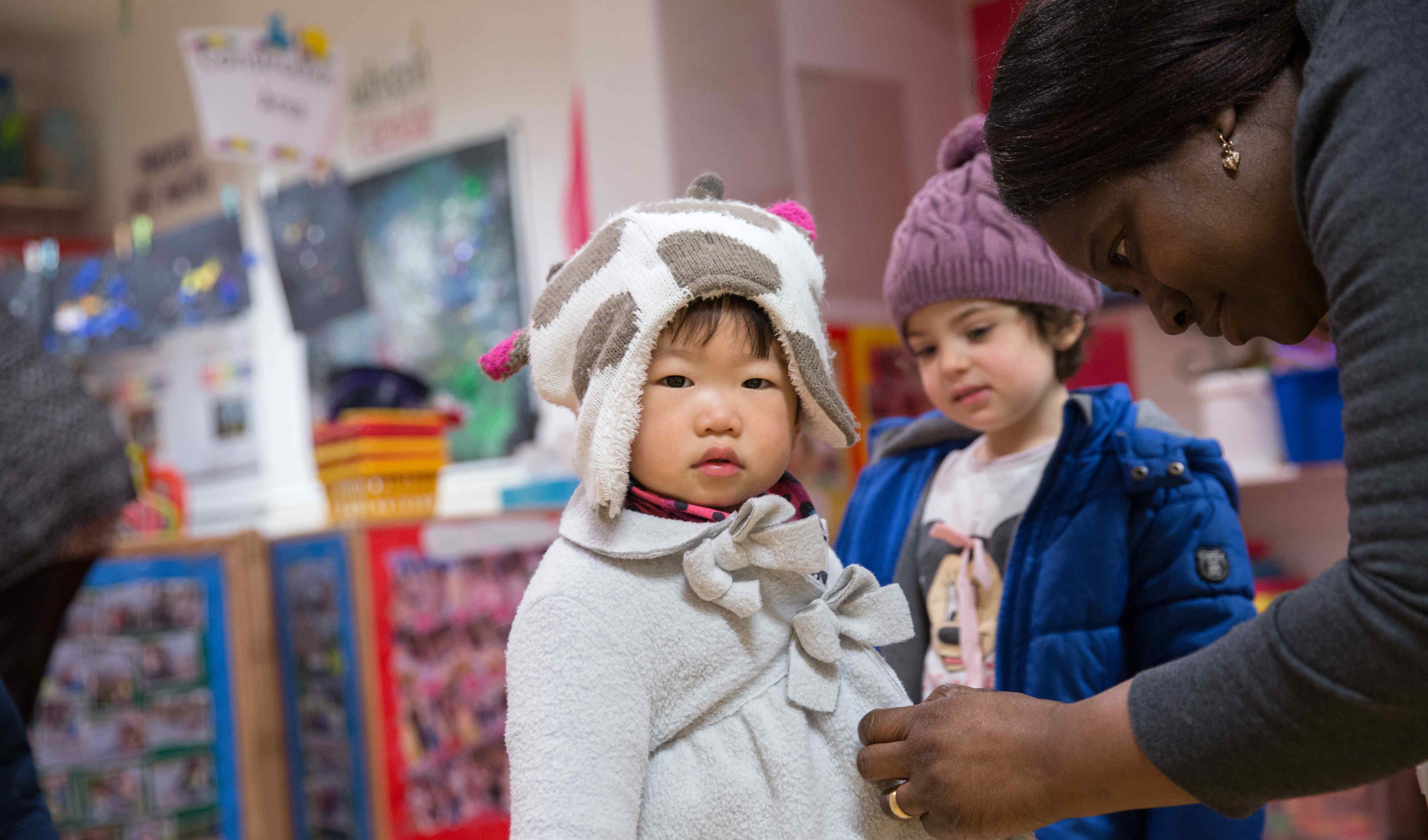 Our four toddler rooms accommodate up to 12 children each.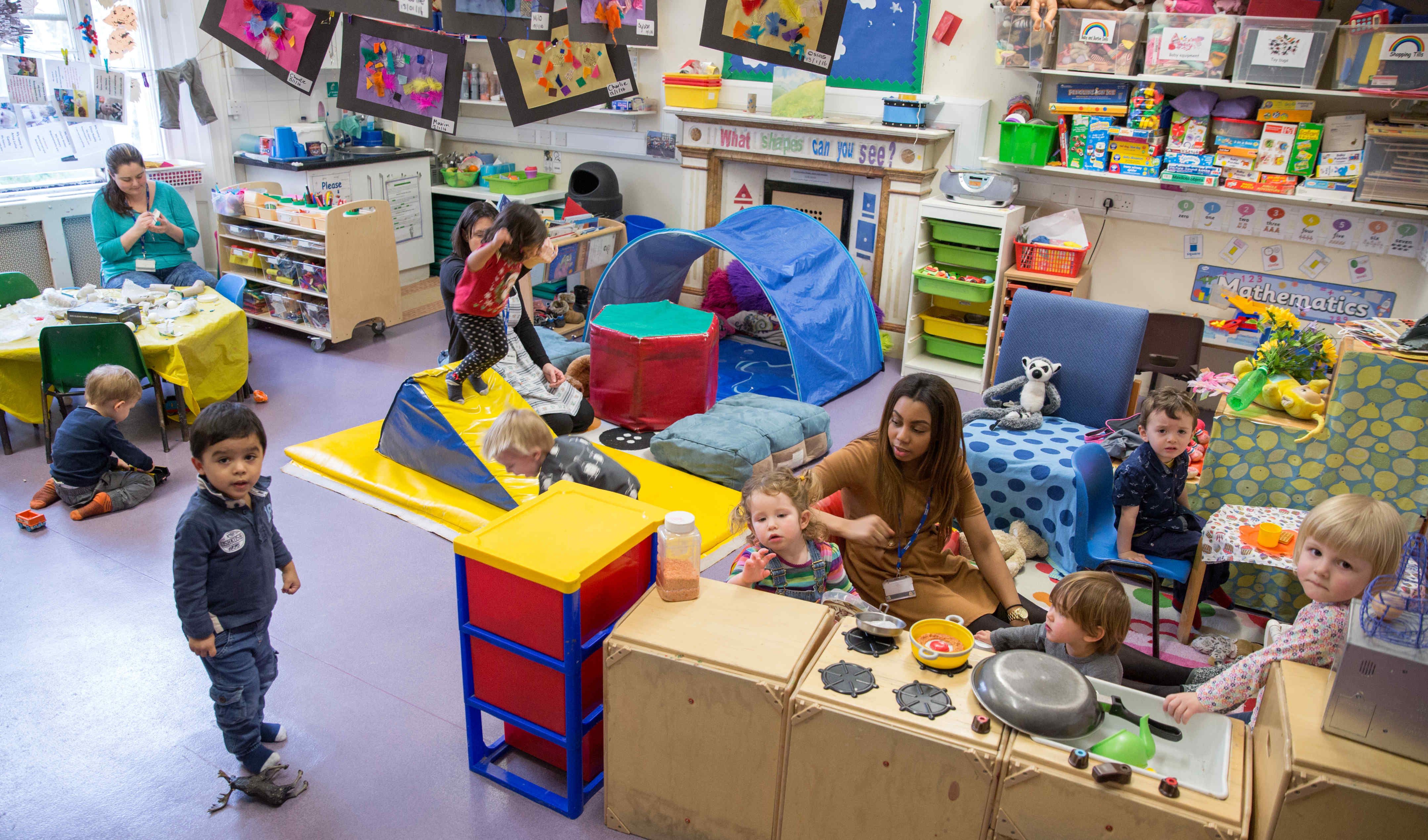 One of four rooms for 2 to 3 years olds.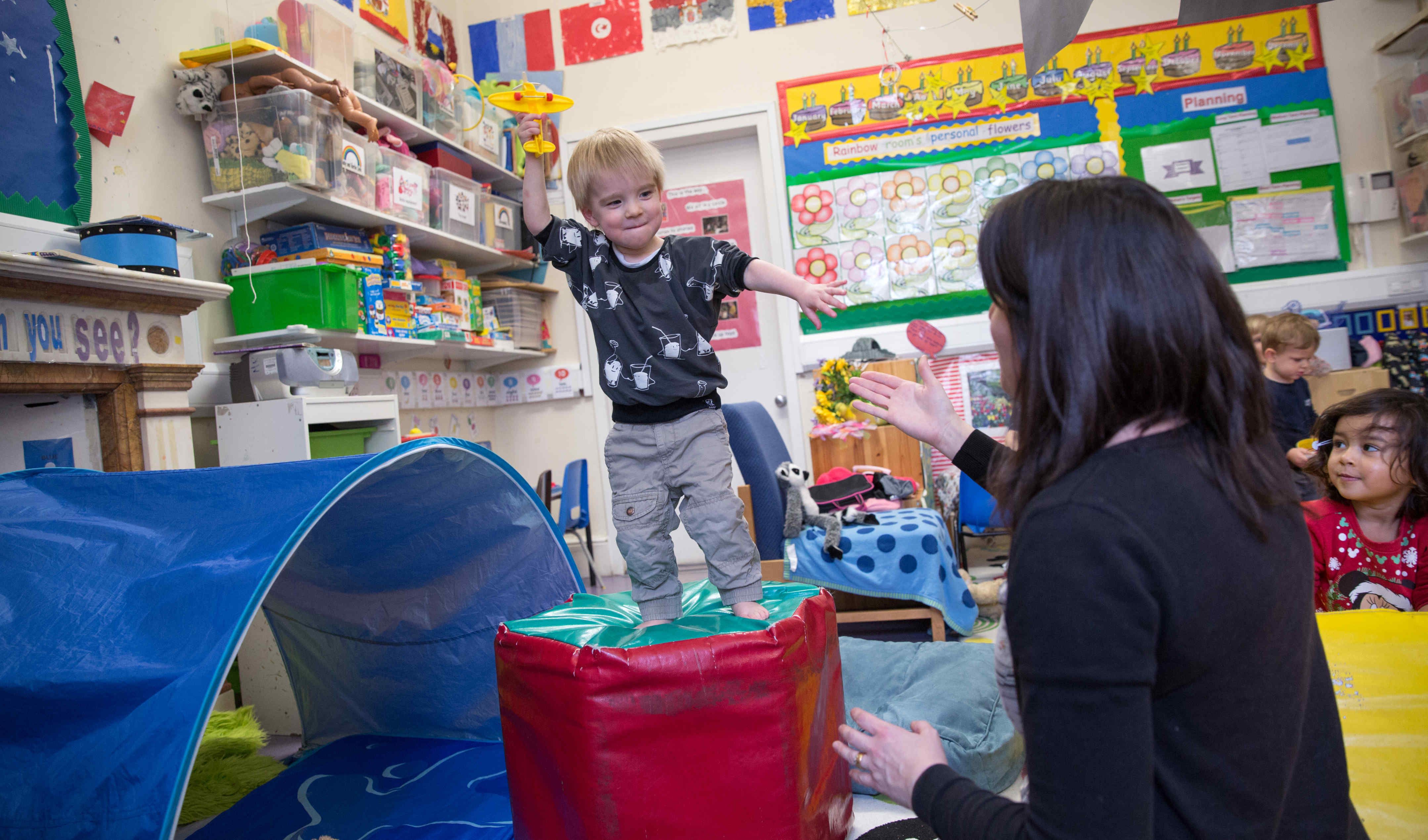 Soft play activities in one of our toddler rooms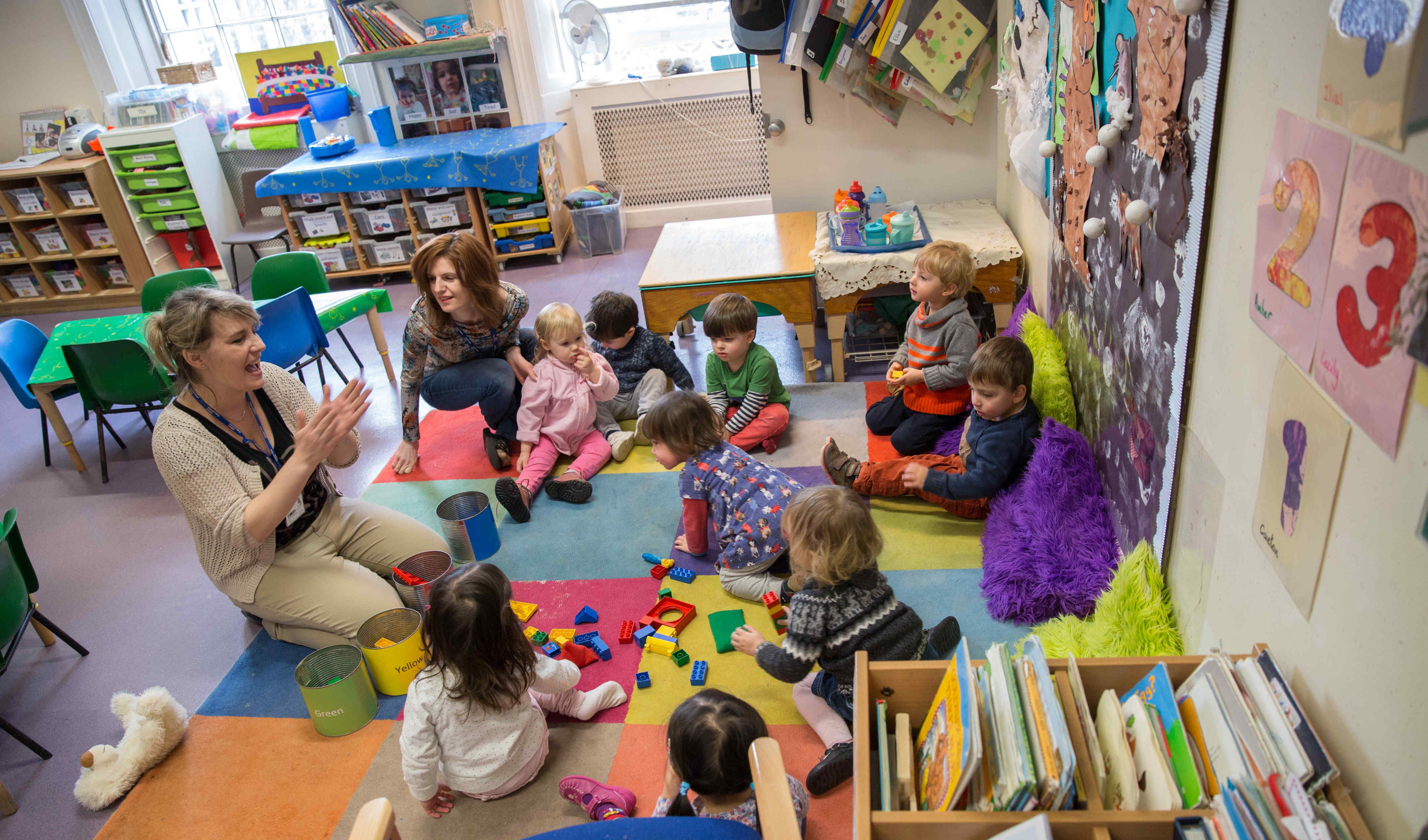 Circle time in one of our 2 - 3 rooms