Summer Science 2021

Would you trust a robot surgeon?
Robots have been helping surgeons to operate on people since the late '90s. Their fine, agile instruments enable surgeons to carry out complex and delicate procedures which wouldn't ordinarily be possible without assistance.
Although these surgical robots have come a long way since their inception, fully autonomous robots that operate independently remain in the realm of science fiction, with many technical, legal and ethical challenges in the way of this becoming reality. For now, they remain under the control of surgeons. Our research aims to improve the way that these robots interact with surgeons, creating 'smart' systems that can help make surgery safer and more precise.
Towards this aim, our research broadly focusses on two objectives:
Our objectives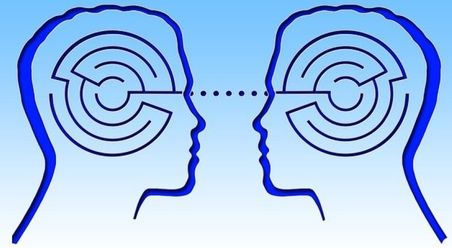 Objective 1
We are exploring how advanced human-robot "perceptual" interfaces, like head- and eye-tracking, can be used to give the surgeon tighter, more seamless control of the robot, while also reducing the burden on surgeons. Tracking visual behaviour also gives us the unique opportunity to open a small window to the surgeon's conscious and unconscious brain processes and use these to make the robot more intelligent.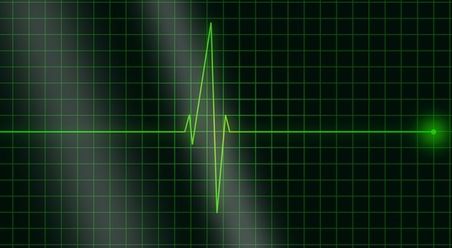 Objective 2
Alongside the human visual system, we are mining tokens of human intelligence in other places. We use wearable and distributed sensors to monitor brain activity, heart rate variability, movement and posture, muscle electrical activity, level of sweating, and many other human-centric signals. These signals are reflective of the mental, psychological, and physiological state of the entire surgical team during surgery (robotic or not).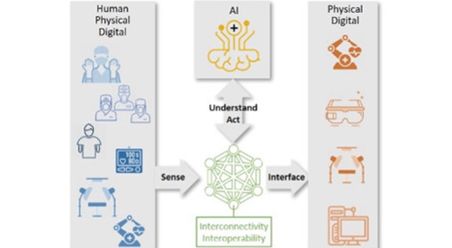 Our ultimate goal
By combining the abundance of information obtained through human-centric sensing with robotics, leveraged by perceptual interfaces and artificial intelligence, our long-term vision is the creation of the Smart Operating Theatre of the future, where the human, physical and digital elements are tightly integrated for the benefit of the patient.
Control a REAL ROBOT from your home!
We have created interactive demonstrations to show you some aspects of our research.
Control a real robot (one user at a time, time-limited, requires you to book a slot)

Control a simulated robot (multiple users allowed at the same time, no need to book a slot)
In the photo below you can see the four robots in the lab, each ready to be controlled by you using head, eye movements, or the keyboard. All you need is a computer and a web camera!
IMPORTANT: a) The simulated robot activities will allow you to familiarise with the head and gaze control interfaces before controlling one of the real robots, so make sure you play with them before controlling the real robot. b) For the best experience we recommend using Google Chrome to access the control interface. Other modern browsers should work but performance may vary so please be patient whilst the interface loads. You should be ready to go, once a small video window appears at the top left of your screen. c) During your session, if nothing happens for a long time, press Ctrl+F5 or refresh your browser.
These are the four activities that you will be presented with:
Simulation/Training Activity 1 - FreeViewing: Use eye movements to play "Where's Wally"! This time-unlimited activity will also help you to familiarise with eye control, which you will need for the time-limited activity with the real robot.
Simulation/Training Activity 2 – Operation Game: Use head movements to control a simulated robot to play the Operation game. This time-unlimited activity will also help you to familiarise with head control, which you will need for the time-limited activity with the real robot.
Real Robot Activity 3 - Robotic Operation Game: At the time of your booked slot, this activity will connect you to one of the real robots in the lab to play the Operation board game using head movements or the keyboard.
Real Robot Activity 4 – Robot FreeViewing: If you get bored switch to eye-control of the real robot to look around the lab!
If you want friends and family to see you controlling the robot, point them to our live YouTube stream at the top of this page.
Acknowledgments
Overall steering: Dr George Mylonas
Technical steering: Dr Alexandros (Alex) Kogkas
This showcase would not be possible without these people:
Technical development: Dr Alexandros (Alex) Kogkas, Benjamin Stobbs, Dr Christopher Cave-Ayland, Francesco Cursi, Jaafar Rammal, Matteo Bermond, Shen Treratanakulchai, Udai Arneja, Dr Weibang Bai
Communications and media: Dr Justine Alford, Nikita Rathod
Volunteers: Ayhan Aktas, Charles DeLorey, Elena Monfort Sanchez, Priyankaran Mithrakumar, Zhuang Liu
Click here to visit the Royal Society Summer Science website to find out more about the event and getting involved.