Nutrition Research
Our team aims to use multi-disciplinary approaches and cutting-edge techniques to respond to key global challenges in Nutrition, Food and Health"
Professor Gary Frost
Head of Section
Lifestyle and particularly diet play a fundamental role in the development of a large number of non-communicable diseases. The Section of Nutrition Research brings together a multidisciplinary group to investigate the interplay between nutrition and human physiology and in doing so seek answers to some of the most intractable public health problems facing humanity such as obesity, type 2 diabetes, undernutrition, gastrointestinal disease.
The group has a focus on the role of the gastrointestinal tract. By integrating clinical, dietary, microbiota/microbiome, gene expression and metabolite data, we aim to identify mechanisms through nutrition and diets that influence human health. This new understanding will help to find targeted means of manipulating diets to improve population-based human health.
The section aims to use multidisciplinary cutting-edge methodology to answer the most challenging health problems. It has a broad focus on obesity, type 2 diabetes, undernutrition, ageing and gastrointestinal disease.
Nutrition Research
Key studies, research groups and collaborations
Studies
NIHR EME funded Iprevent study - aims to investigate the impact of short-chain fatty acid on weight gain in young adults, has just opened for recruitment (PI Prof Gary Frost)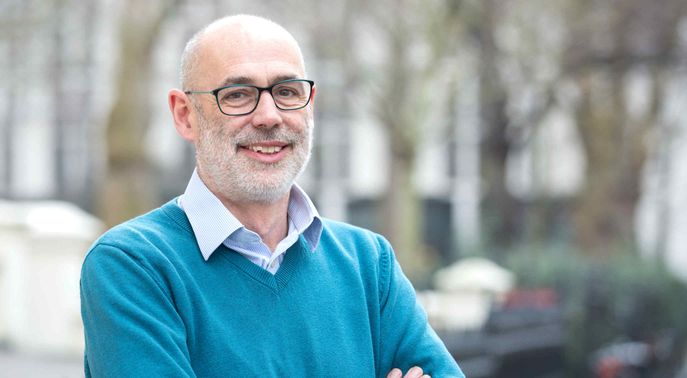 Section leadership
Head of Nutrition Research - Professor Gary Frost
Prof Frost qualified as a dietitian in 1982 and has always maintained a clinical input throughout his career. He was appointed to Professor of Nutrition and Dietetics at Imperial College Jan 2008. Prior to this, for 18 years, Gary had worked at Hammersmith Hospital. Over his time at Hammersmith, he gained his PhD in Nutrition and was appointed Honorary Reader in Nutrition at Imperial College.
Research group leads
Research group leads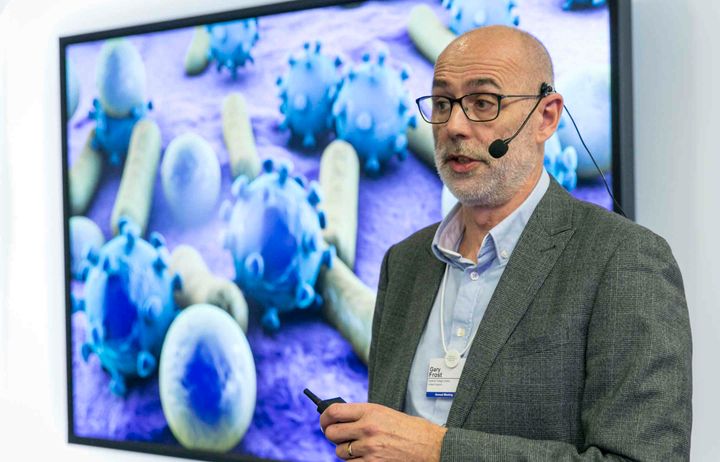 Professor Gary Frost
Prof Frost's research group focuses on exploring the relationship between food and health. The nutrition, food and health theme focuses on the promotion of good health through food and nutrition and the primary prevention and management of nutrition-related illness in the population. The group work centres on what is often seen as intractable problems such as the dietary prevention of non-communicable diseases.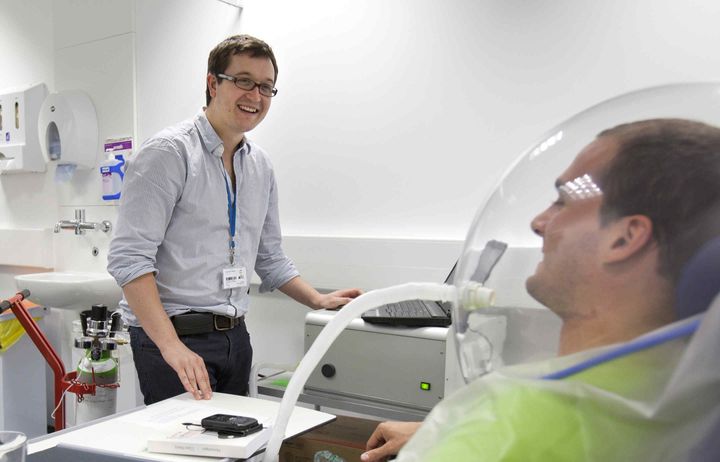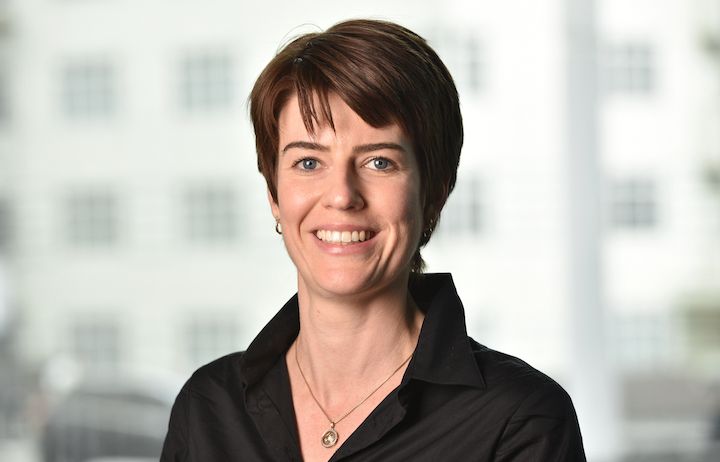 Dr Rachael Barry
Dr Bary's research group focuses on hydrolytic enzymes (hydrolases) that are active in an inflamed and cancerous gut. Our research integrates approaches from chemistry (activity-based probes, chemical proteomics), cell biology (gut culture models e.g. organoids and gut-on-chip) and medical research (patient samples and animal models) to understand the role of hydrolases in driving colonic diseases and to explore their potential as biomarkers and therapeutic targets.
Hydrolytic Enzymes, Colon Inflammation and Gastrointestinal Diseases Research Group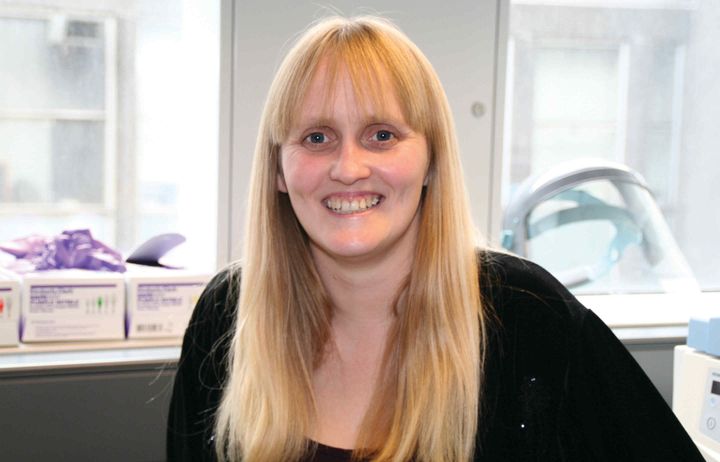 Professor Elaine Holmes
Professor Holmes is a Professor of Chemical Biology and has over 25 years' experience in metabonomic technology and its applications. Her focus is on the discovery and development of metabolic biomarkers of health and disease in personalised healthcare and population studies with significant contributions to cardiovascular, neuroscience and infectious disease research. Recently she has driven large-scale profiling efforts defining the concept of the metabolome-wide association study (MWAS) in molecular epidemiology, specifically exploring the link between hypertension, diet and metabolic profiles. She has also developed methods for characterizing gut microbiome host metabolic interactions and has applied these to the study of gastrointestinal related diseases including colorectal cancer, obesity and IBD.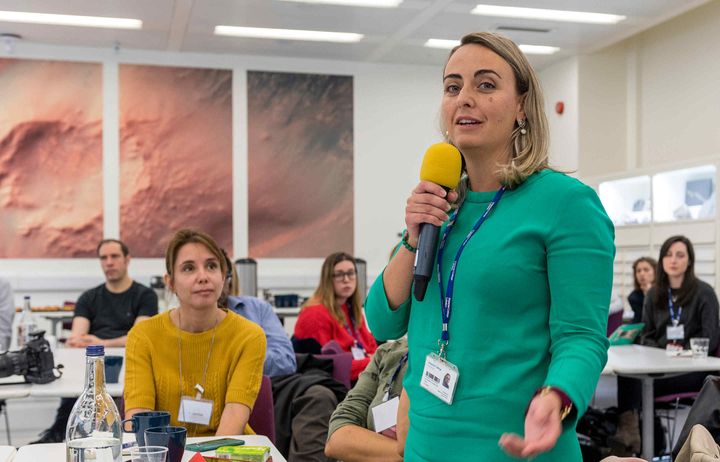 Dr Isabel Garcia-Perez
Dr Garcia-Perez is an expert in analytical chemistry and multiplatform metabolic profiling analysis. She has built a bridge between analytical chemistry techniques and clinical nutrition in order to pursue her passion to adapt analytical technology to beneficially impact public health. Specifically, she has developed tools for monitoring individuals and their response to diet and lifestyle interventions. For example, a urine test, which can give an instant profile of an individual's diet. As an NIHR Fellow, her main research focuses on Precision nutrition and its role in the prevention and management of non-communicable diseases.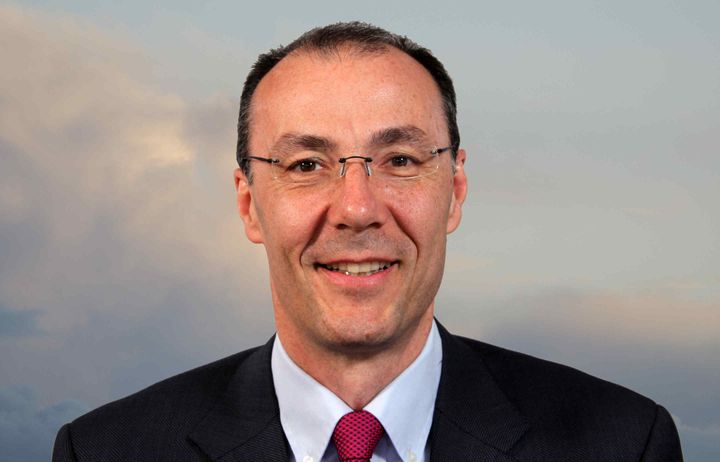 Dr Simon Gabe
Dr Gabe's group at St Mark's investigates the interplay between the bowel itself and the gut microbiome. Surgery to remove parts of the bowel has a devastating effect on nutrient absorption as well as on the microbiome and metabolism. We are looking at specific diseases, different bowel anatomies, the effect of intravenous nutrition and feeding different parts of the bowel as well as the adaptive processes after re-joining parts of the intestine together.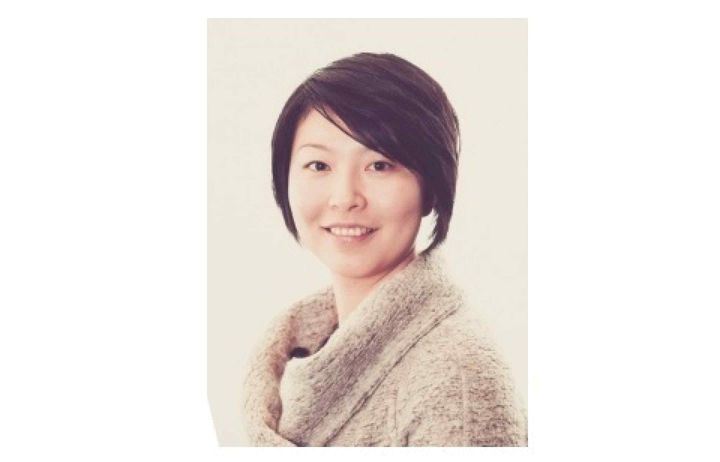 Dr Jia Li
Dr Li's research group employs functional microbiomics approaches to investigate the metabolic crosstalk of host-gut microbiota-diet. The research focuses on gene-environmental interactions and how they can help predict disease risk and personalise interventions.
Dr Ivan Serrano Contreras
Dr Contreras is involved in many projects regarding IBD within the BRC Gut Health Theme, where the main goal is to underpin molecular fingerprints to differentiate subtypes of this disease by means of untargeted and targeted analysis via NMR-based metabolic phenotyping, and metataxonomic analyisis.
His expertise is also related to the study of natural products with medicinal properties, and the toxicology of new treatments in non-clinical models. He is also working in method development using NMR spectroscopy to improve metabolite identification in several human and non-human biofluids.