Get involved
Get involved
Volunteer for a trial
We are currently running a number of clinical trials, in the fields of hip and knee disease in particular. If you are interested in participating, please get in touch.

To get more information about volunteering for a study, which trials we are recruiting for and if you are eligible to participate, please contact:
Oluwakorede A Emmanuel
Clinical Trial Co-ordinator
o.temilade@imperial.ac.uk
If you are a healthcare professional interested in collaboration with one of the MSk Lab's trials please contact:
Mariam J Al-Laith
Clinical Trial Manager
m.al-laith@imperial.ac.uk
For and information regarding the H1 Study please contact:
Brogan Guest
Engage with us
Visit our lab
We encourage you see first hand the research taking place in our lab and welcome any feedback you may have that could help improve research objectives and lead to new research questions.
Join our Patient Involvement Group
Members of the public are invited to help shape the future of our research into more effective methods of surgery and care. Patient Involvement Group members are volunteers and if you are interested and you will be able to commit to attending meetings at least once a term, then please get in contact. Read more at our Patient Involvement Group page.
If you are interested in either of the above please contact:
Shanika Brown-Wilson
Project Engagement Officer
s.brown-wilson@imperial.ac.uk
Donate
We don't just want your body, research is expensive, and the speed of our development is restrained by what we can afford. For instance, a PhD student working on preventing arthritis, costs £60,000 to fund over the three years of study.

Donate online
You can make a donation safely and securely from anywhere in the world using your credit or debit card through:
JustGiving

Other ways to give
If you would like to find out more about other ways to give please contact:
Mrs Kathy Lewis
+44 (0)20 7594 2703
kathy.lewis@imperial.ac.uk
Please note: Imperial College is a registered charity and as such qualifies for Gift Aid.
block2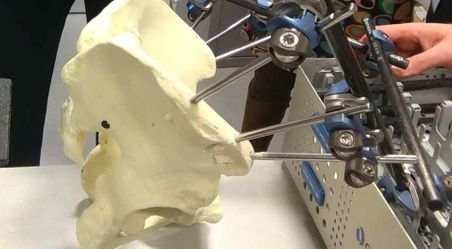 Work experience and Placements
Every year, the MSk Lab offers a limited number of work experience and placements for a variety of research projects within Musculoskeletal Research. This opportunity is open to university students (aged 18+) and trainee surgeons. At the end of your work experience/placement, you will meet with one of the researchers to complete a short portfolio.
The MSk Lab also accepts UROP Placements - UROP is a research opportunities programme available to students from within and outside Imperial. Participate in real research and appreciate the environment in which it takes place.
Applicants should email their CV to the MSk Lab Administrator l.trickey@imperial.ac.uk and the MSk researchers will contact you if there is a placement/work experience project that aligns with your interest and skills.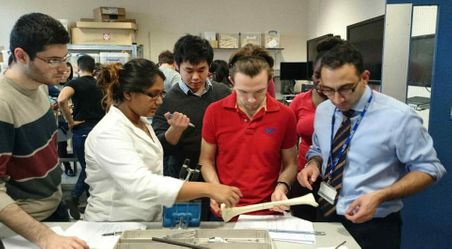 Summer Projects (students aged 16-18)
The MSk Lab is a fantastic environment to experience and explore the interaction between science, engineering and medicine. Interacting with our patients and local community helps to improve understanding of the work we do and inform our research goals. An important part of this engagement is with local school children in the Hammersmith and Fulham area. Interested students are invited to apply for a two week summer placement in the lab. Please note that there are only a few places available each year; anyone interested should email their CV and a brief statement on why they would like to come to the MSk Lab, to
Shanika Brown-Wilson
Project Engagement Officer
s.brown-wilson@imperial.ac.uk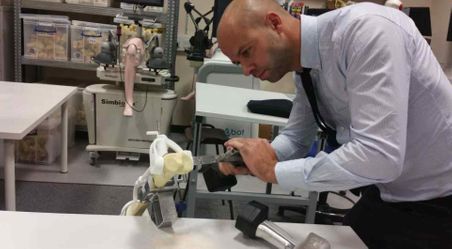 NIHR Academic Clinical Fellowships
Academic Clinical Fellowships are three-year fellowships, funded by the National Institute for Health Research (NIHR). These posts combine research and teaching time with clinical training (75% clinical training time, 25% research and teaching time). Over the three years, fellows may spend time in the lab performing research as dedicated 3-6 month blocks or as 1-2 days per week over the three years.
As an ACF you will be fully immersed in the research and teaching activities at the MSk Lab and Musculoskeletal Medical Engineering Centre at Imperial. Previous fellows have benefited from the close collaboration between the MSk Lab at the Charing Cross Campus and the Biomechanics Lab within the Department of Mechanical Engineering at the South Kensington Campus. Fellows will be encouraged to register for a PhD/MD(Res) and teach on the courses run at the MSk Lab.
Current and previous MSk Lab fellows:
ST3+ ACF (2009-2013): Simon Newman
ST1 Academic Clinical Fellows:
- 2012-2016: Oliver Boughton
- 2013-2017: Kartik Logishetty
- 2014-2018: Adam Ali
For more information please visit the following websites or contact Oliver Boughton (o.boughton@imperial.ac.uk)