Active Travel

We're making it easier for you to incorporate cycling, running or walking into your journey and transform your commute into one that is healthier for yourself and the environment.
We know that many in our community may wish to find alternative means of transport to campus rather than relying solely on public transport. Wherever possible, we encourage and aim to support staff and students in making their transport to campus - and across London - more active.
Implementing some level of active travel into your commute has been shown to improve your health and can bring significant environmental benefits.
It may not be possible to remove public transport entirely. However, through combining public transport with some element of active travel - whether it's walking from a hub station or cycling part of the way - there are opportunities to find a way that is best for yourself, your health, and the environment.
3 colour block - Active Travel 3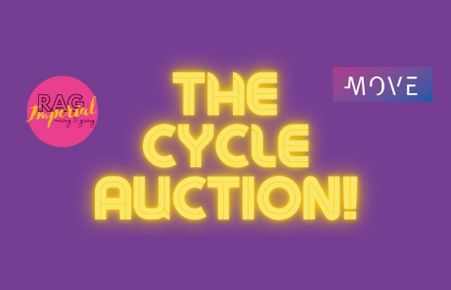 The Cycle Auction
Over 100 bikes are up for grabs, from as little as £10, at the Cycle Auction on Friday 4 November! Join us at 1pm on Queen's Lawn or online via Imperial RAG stories. All proceeds go to charity.
Recommended routes between campuses
Getting started with Active Travel
Active Travel Vlog - Part 3: Routes Around London
The best routes around London
In the final part of our conversation with Joe, he provides some advice on how to map out your route and some of the best routes around and between campuses.
Active Travel Vlog Part 1: Getting Started
Getting started with cycling around London
In part 1 of our series on Active Travel, Will and James speak with Joe on the best tips to bear in mind when getting started with taking up cycling around London.
Active Travel Vlog Part 2: Hints & Tips
Some hints & tips on cycling around London
In part 2, Joe provides some of his best hints, tips and answers to questions you never thought to ask about cycling around London.