Group
The group is highly multidisciplinary, with researchers working on synthesis and structural biology, proteomics and cell biology, on in vitro and in vivo systems, often undertaking work in collaboration with labs at Imperial in Medicine, Engineering and Natural Sciences, and groups at institutes and companies across the UK and worldwide. Group membership is also highly diverse - more than 145 researchers have worked in our group over the years, encompassing 28 nationalities.
Staff
Ammar Ahmed
Ammar Ahmed
Research assistant in chemical biology
Dr Sebastian Andrei
Dr Sebastian Andrei
Marie Skłodowska-Curie research associate, structure & role of hedgehog acyltransferase (62)
Dr Edward Bartlett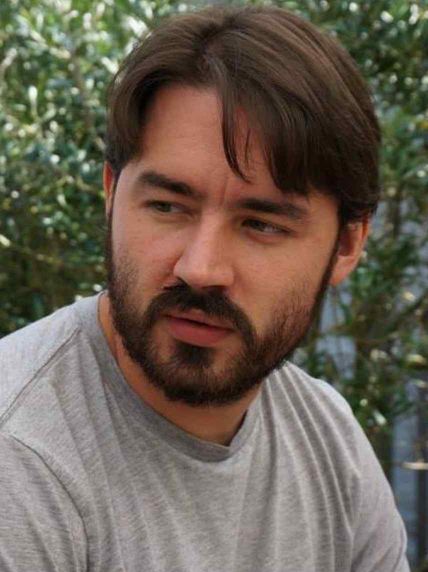 Dr Edward Bartlett
Research associate and lab manager (chemical biology)
Erika Bernardini
Erika Bernardini
Tissue culture technician
Dr Fangyuan Cao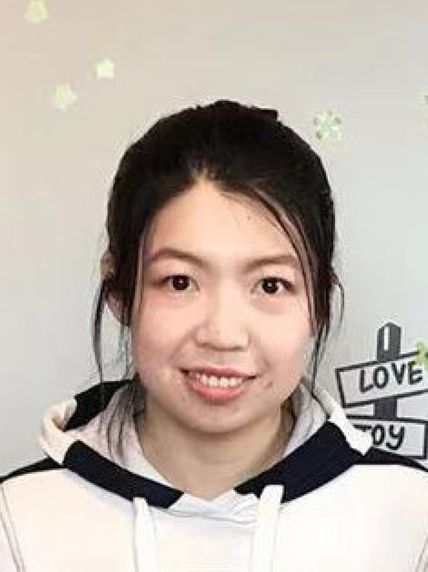 Dr Fangyuan Cao
Pfizer research associate in chemical proteomics
Dr Elena De Vita
Dr Elena De Vita
Marie Skłodowska-Curie research fellow in medicinal chemistry & covalent drug design (14, 54)
Dr Janine Gray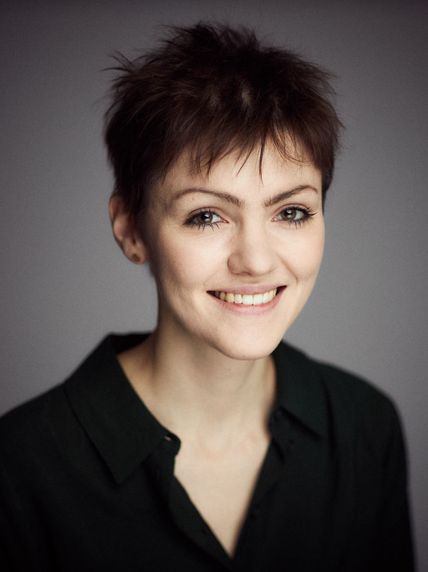 Dr Janine Gray
Rosetrees Trust research associate in antimicrobial resistance (68)
Dr Jack Houghton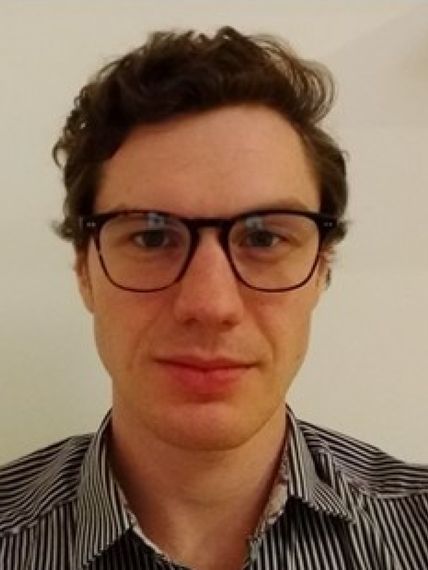 Dr Jack Houghton
CRUK research associate in chemical proteomics
Dr Wouter Kallemeijn
Dr Wouter Kallemeijn
Senior laboratory research scientist in chemical biology at the Francis Crick Institute
Dr Daniel Lucy
Dr Daniel Lucy
WWCR research associate in chemical biology - unlocking the KLK activome
Dr Patrycja Michalska Dziama
Dr Patrycja Michalska Dziama
Marie Curie Fellow in chemical biology and novel probe discovery technology
Dr Folake Orafidiya
Dr Folake Orafidiya
Myricx research scientist, cancer biology (60)
Dr Rita Petracca
Dr Rita Petracca
Marie Skłodowska-Curie fellow in chemical biology
Dr Masha Shchepinova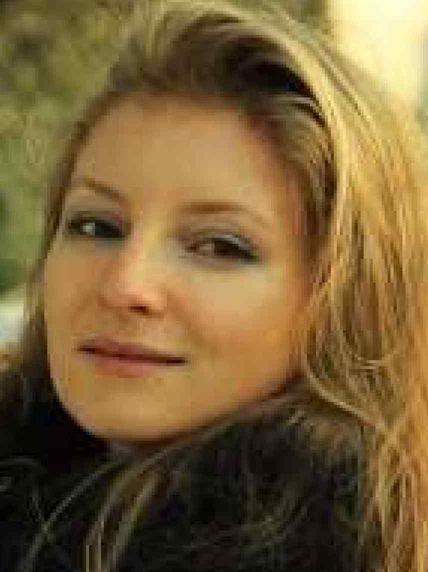 Dr Masha Shchepinova
BBSRC research associate in GPCR chemical biology (34-36)
Dr Ravi Singh
Dr Ravi Singh
Lab manager and research associate in medicinal chemistry (39, 62, 67-71)
Dr James Sipthorp
Dr James Sipthorp
CRUK research associate in chemical biology, protein S-acylation
Dr Jemima Thomas
Dr Jemima Thomas
CRUK Convergence Science Centre research associate in multidisciplinary cancer therapeutics
Dr Jana Volarić
Dr Jana Volarić
Research associate in protein lipidation
Dr Archie Wall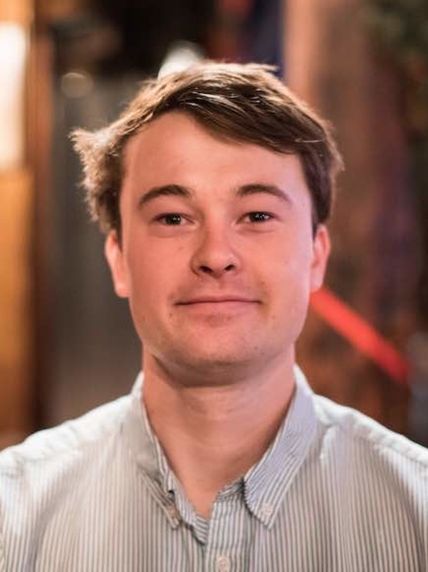 Dr Archie Wall
EPSRC research associate in chemical biology, with Dr Anna Barnard
Dr Josephine Walton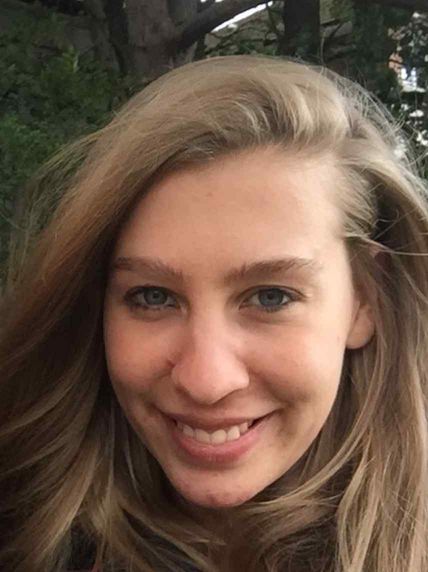 Dr Josephine Walton
Myricx research scientist, cancer cell biology (60)
Dr Zhangping Xiao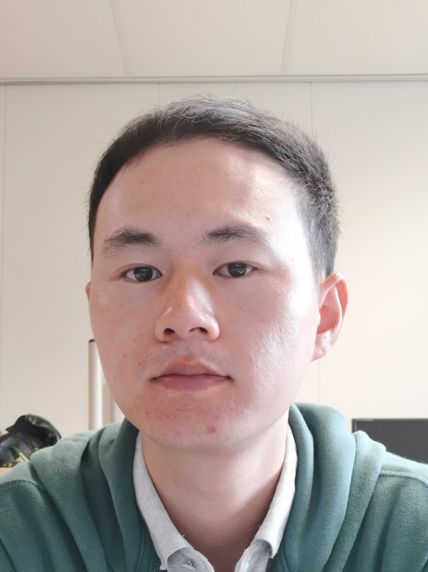 Dr Zhangping Xiao
BBSRC research associate, towards novel inhibitors of hedgehog acyltransferase (62, 69)
Dr Tianze Zhang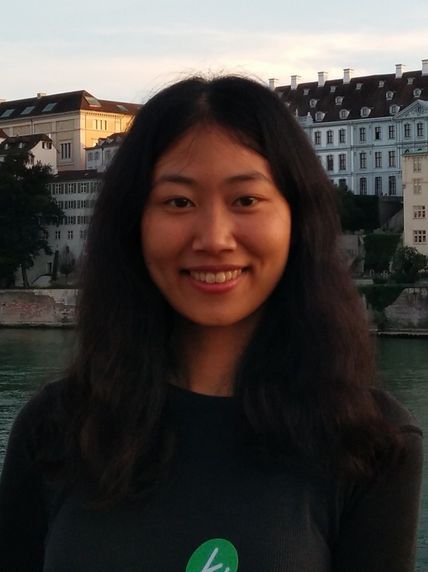 Dr Tianze Zhang
Postdoctoral research scientist in protein lipidation at the Crick Institute, with Merck/MSD (50)
---
PhD students
Cyrille Koundé
Cyrille Koundé
4th year GSK/EPSRC CASE PhD student, next generation PROTACs (41, 42)
Roxani Nikoloudaki
Roxani Nikoloudaki
4th year ICB/Nestlé PhD student, new chemical probes for GPCRs involved in appetite regulation (36)
Ana Losada de la Lastra
Ana Losada de la Lastra
4th year CRUK PhD, targeting protein acylation in cancer (50)
Miruna Androniciuc
Miruna Androniciuc
4th year Imperial/Crick PhD, understanding Wnt acylation in development and disease (48)
Emma Couves
Emma Couves
4th year CRUK PhD, structural biology/pharmacological modulation of the membrane attack complex (30)
Josh Linfoot
Josh Linfoot
3rd year Syngenta EPSRC CASE PhD, metabolic pathways for pesticides (53)
Delia Brustur
Delia Brustur
3rd year PhD, immunomodulation in metastatic cancer using covalent fragment drug discovery
Sarah Hassan
Sarah Hassan
3rd year President's Scholar ICB CDT PhD, protein prenylation in cancer
Qisi Zhang
Qisi Zhang
3rd year ICB CDT PhD, PROTACs for conditional protein degradation
Robert Gray
Robert Gray
3rd year Crick/Imperial clinical fellow, lipid metabolism in tuberculosis (38)
Michael Gruet
Michael Gruet
3rd year CRUK/EPSRC PhD student, PARP chemical biology (55)
Tom Jackson
Tom Jackson
3rd year ICB CDT PhD, photoswitchable peptide libraries (56, 57)
Jack Williams
Jack Williams
3rd year Crick/Imperial joint PhD, cyclic peptides as chemical probes (56)
Chotima Seripracharat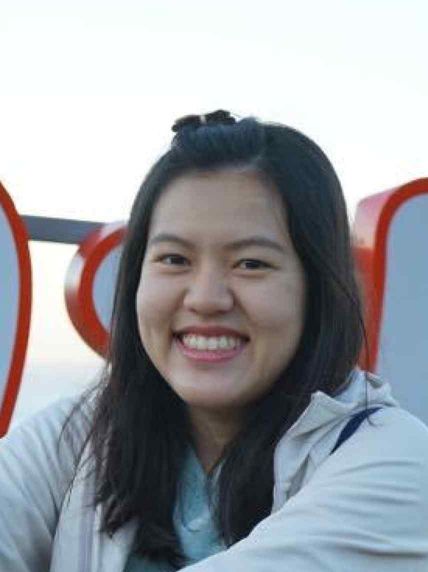 Chotima Seripracharat
3rd year PhD, Royal Thai Government, probe synthesis & identifying target of necroptosis inhibitors
James Zhang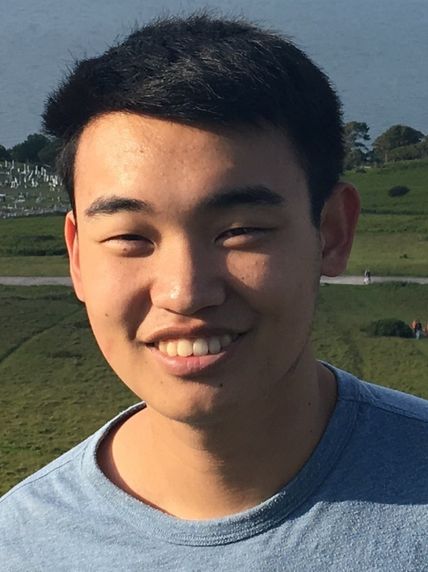 James Zhang
2nd year PhD, CRUK Convergence Centre, NMT as a cancer target (63)
Frederic Buemi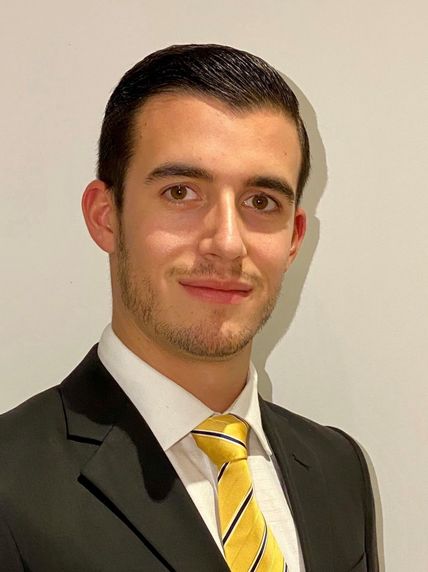 Frederic Buemi
2nd year PhD student, hydrolytic enzymes driving colorectal cancer development (65)
Shreyas Bhatt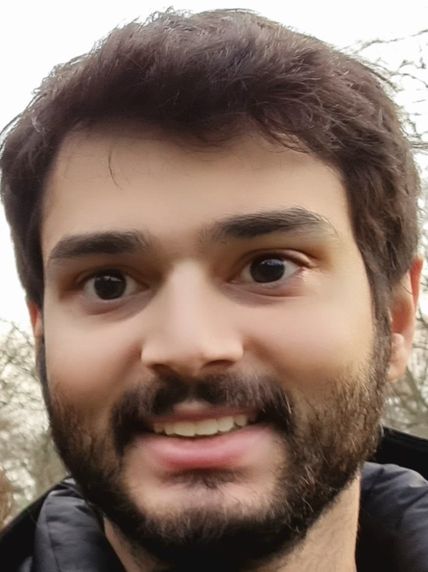 Shreyas Bhatt
2nd year ICB CDT PhD, Gut-on-a-chip 4.0 (34, 35, 72)
Matt White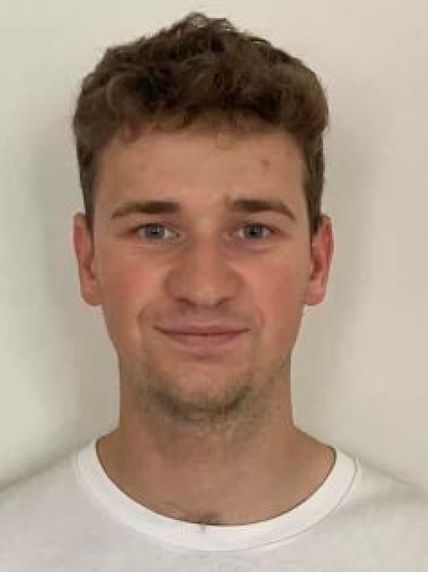 Matt White
1st year CRUK/ICB PhD student, chemical proteomics and mechanisms of senescence (73)
Amina Nigmatulina
Amina Nigmatulina
1st year PhD, chemical biology of biomolecule condensates
Shradda Vadodaria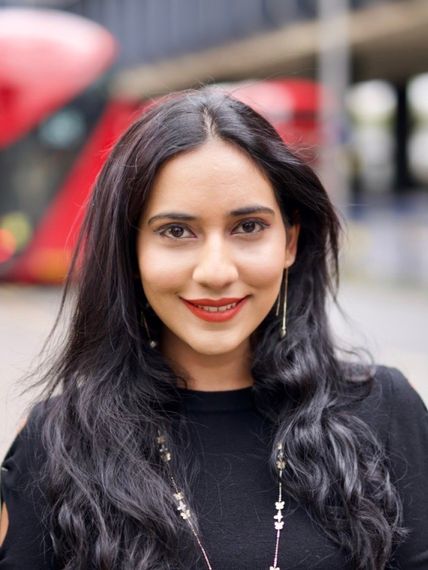 Shradda Vadodaria
1st year ICB CDT PhD student, covalent inhibition of a small GTPase
Gaseitsiwe Lame Senatla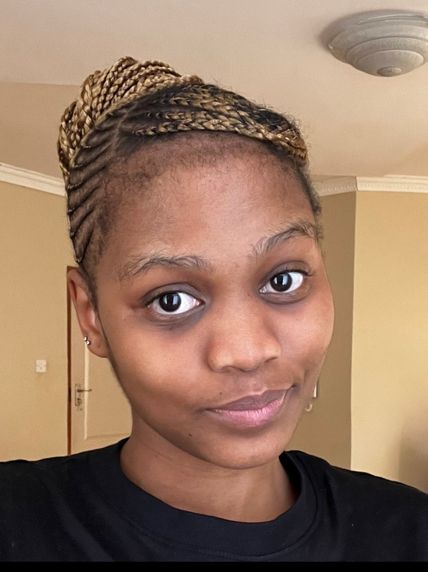 Gaseitsiwe Lame Senatla
1st year PhD student, Botswana Government scholar, inhibitors of hedgehog acyltransferase (62, 69)
Abigail Iles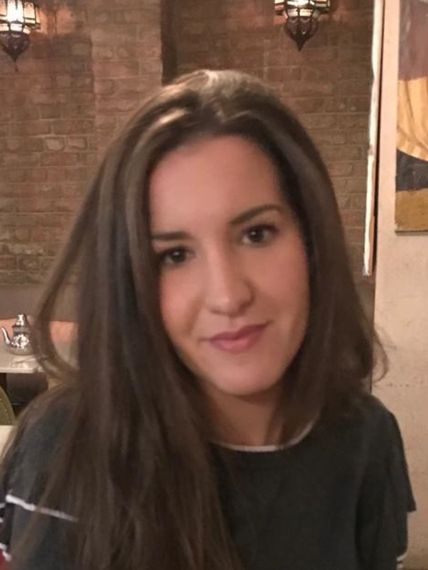 Abigail Iles
1st year EPSRC/MSD ICB CDT PhD student, proximity-based drug-target identification (39, 76)
Xinyue Zhang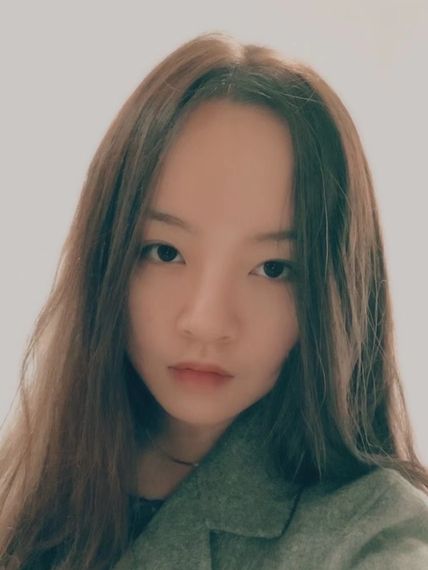 Xinyue Zhang
1st year PhD, Imperial-China Scholarship Council, bifunctional discovery platforms
Amrita Date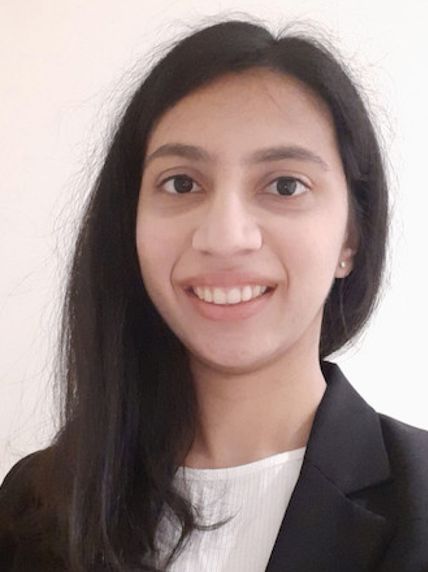 Amrita Date
1st year PhD student, President's Scholar, target profiling of hDM2 inhibitors (with Anna Barnard)
Thomas Maher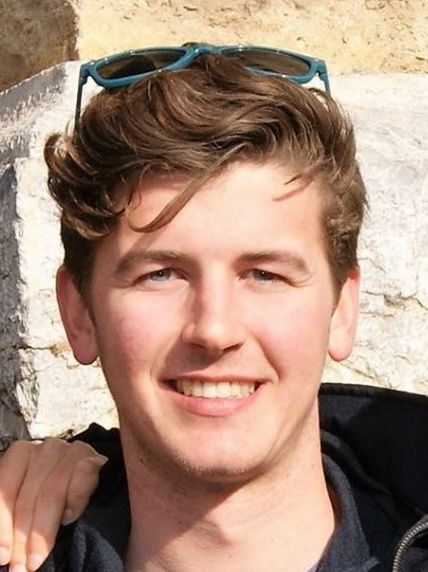 Thomas Maher
1st year MRes + PhD ICB CDT, development of probes investigating G4 interacting proteins (74, 75)
---
MRes in Drug Discovery and Development students
Beatrice Bizzotto
Beatrice Bizzotto
Small molecule inhibition of a small GTPase (14, 54)
Fabiana Ferreira Duarte
Fabiana Ferreira Duarte
Novel inhibitors of necroptosis (39, 58)
Nathan Hardingham
Nathan Hardingham
Disruption of a small GTPase using peptides (14, 54)
Yaru Meng
Yaru Meng
Novel protease chemical probes for imaging and diagnostics
Aaron Mothersole
Aaron Mothersole
Novel treatments for Visceral Leishmaniasis (67)
Olivia Ramsay
Olivia Ramsay
Deciphiring the mode of action of NMT inhibitors (60)
Haozhe Xiao
Haozhe Xiao
Synthesis of novel bifunctionals
Hongyu Ye
Hongyu Ye
Small molecule inhibitors against Covid-19 (67)
Minao Zhang
Minao Zhang
Towards novel inhibitors of hedgehog acyltransferase (62, 69)
Kai Zheng
Kai Zheng
Breaking antimicrobial resistance (68)
---
Other members
Sharlin Patel
Sharlin Patel
PhD student, writing up
Joshua Hope
Joshua Hope
4th year Crick/Imperial PhD, structural characterisation of the retroviral preintegration complex
Dr Marc Morgan
Dr Marc Morgan
Protein Crystallography Facility Manager
Dr Rishi Shah
Dr Rishi Shah
Visiting researcher, GlaxoSmithKline, PROTAC development
Haiyang He
Haiyang He
UROP student, GTPase disruption using small molecules (14, 54)
Jiaying Zhuang
Jiaying Zhuang
UROP student, synthesis of inhibitors against hedgehog acyltransferase (62, 69)
---
Alumni
Postdoctoral researchers: 2008: Sasala Wickramasinghe. 2010: Lucia de la Riva Perez. 2011: Dmitry Stetsenko, Vicki Barker, Matt Selby, Ute Brassat. 2012: Will Heal, Victor Goncalves. 2013: Victoria Albrow, Mark Rackham, Zhiyong Yu. 2014: Antonio Konitsiotis, Jennie Hutton. 2015: Goska Broncel, Soo Mei Chee, Kalesh. 2017: Rhiannon Beard, Julia Morales Sanfrutos, Markus Ritzefeld, Inma Perez Dorado. 2018: Remi Serwa, Charlotte Sutherell, Chiara Recchi, Chiara Fabbro. 2019: Aurélien Godinat, Anna Neodo, Scott Lovell, Marc Baggelaar. 2020: Monica Faronato, Tom Lanyon-Hogg. 2021: Ateequllah Hayat, Andrea Goya Grocin, Montse Tersa, Jennie Hutton, Ayesha Tejura (RA), Jasmine Bickel, Andrii Gorelik, Milon Mondal. 2022: Tony Ocasio, Dan Conole, Christelle Soudy.
PhD students: 2009: Panumart Thongyoo. 2010: Gillian Rosenberg. 2011: Jemima Thomas, Tam Dang. 2012: Tayo Olaleye, Lucy Rayner, Alex Berry, Jenny Frueh. 2013: Megan Wright, Manue Thinon. 2014: Chris Douse. 2015: Naoko Masumoto, Paulina Ciepla, Tom Charlton, James Clulow, Andy Bell. 2016: Louis Perdios, Siak Lim, Lisa Storck Saha, Rhiannon Beard, Jenny Ward, Ernie So. 2017: Yunyun Sun, Mostafa Jamshidiha, Greg Craven. 2018: Wenye Zhao, Roman Fedoryshchak, Foteini Tzakoniati, Shao-Ju (Ryan) Lu. 2019: Jessica Shen, Charlie Saunders, Theo Flack, Mladen Stojanovic, Scott Lovell, Eloise Morecroft, Will Joyce, Anja Schlott, Gregor Lueg. 2020: Jasmine Bickel, Kate Hadavizadeh, Nattawadee Panyain, Andrea Goya Grocin, Miha Homsak, Ryan Howard, Cassandra Kennedy. 2022: Leran Zhang, Henry Benns, Simeon Draganov.
MRes students: 2008: Pinar Tulay, Martyna Snopek, Kavita Ramji. 2009: Antoine Delmotte. 2010: Kim Williams, Lucy Esteve, Janet Tsang. 2011: Dani Monteil. 2012: Tiffany Teng, Nino Gaphrindashivili. 2013: Liji Huang, George Bodakh, June Lim, Xiaoyi Wang, Eric Lee. 2014: Yuchen Zhao. 2015: Larissa See, Runzhong Fu, Jason Mak, Sandi Botonjic, Giovanna Morsiani. 2016: Juan Cuadrado, Lerui Guo, Zuzana Hodakova, Miriam Lyons, Niall McLoughlin, Sebastian Soh, Congyi Xu, Handa Zhang. 2017: Rania Al Janabi, Daniel Fernandez Llaneza, Isabella Kaczmarczyk, Sebastian Oehler, Carine Lim, Leran Zhang, Chiara Cecconello. 2018: Irphane Ariff, Sofia Chalkiadaki, Declan Cook, Nicole Deacon-Smith, Sarah Hassan, Kai Hove, Caitlin Jie, Sofia Lachiondo, Bowen Ma, Pasin Mapaisansin, Balazs Pogranyi, Xinzhu Wang. 2019: Billy Baxter, M. Juncal Calvo, Jonathan Davies, Leigh-Anne Gavin, Arzish Haqqee, Thomas Jackson, Callum Johnston, Javier Molina-Bermejo, Jingxing Qiu, Tilly Shackley, Ceire Wincott, Jinwang Yuan. 2020: Debraj Chowdhury, Amrita Date, Lisa Dollhopf, Mathias Fagbemi, Jeff Guo, Ming Huang, Qinxue Kong, Yuxin Liu, Nelli Morgulchik, Nikitas Ostrovitsa, Esther Perez-Barreiro, Panagiota Sarri, Emilia Taylor, Ayesha Tejura, Ioanna Thanasi, Pinqi Wang. 2021: Konstantina Arvaniti, Audrey Dausse, Matthew Dooley, Anusha Gupta, Abigail Iles, Aristo Kong, Caitlin Leo, Xiwen Ma, Amina Nigmatulina, Max Phillips, Jonathan Rockman, Gaseitsiwe Lame Senatla, David Sharp, Shradda Vadodaria, Xinyue Zhang, Peihao Zhao.
Undergraduate project/placement students: 2006: Helen Mcleod. 2007: Will Tomlinson, Katherine Elvira, Camille Bonomelli. 2008: James Sudlow. 2009: Irvine Howson, Vlad Turek, Sara Bessin. 2010: Aled Williams, Amanda Cheung, Sascha Yousefi, Genshi Chen. 2011: Machi Panteli, Brian Wilson, Timo Voelker, Wenlin Zhang, Nina Vrielink, Julia Gonzales Hernandes, Sibyl Sheppard. 2012: Enrico Fantoni, Jenny Mizen, Solene Batut, Klaudia Cybulska, Boon Kiat Lee. 2013: Wai Peng Leong, Alice Huynh, Ben Chappell, Sabrina Maas, Chrystalla Constantinou, Will Whitehurst, Saphia Matthew. 2014: Olivia Boyd, James Davies, Xavier Wezen, Shuang Liu, Wouter Mooij, Niall McLoughlin. 2015: Tiffany Chan, Shuang Liu, Markus Artelsmair, Joel Fauser. 2016: Yuen Chow, Michelle Tan, Jenny Samphire, Suk Tan, Annina Burhop, Edward Ou, Alex Bakker, Christine Wu. 2017: Aditya Raymond Thawani, Rhian Hendley, Ana Losada de la Lastra, Dongxun Lyu, Angela Sun 2019: Stef Bannink, Edward Will, Jianjun (JJ) Ren, Alana Dastous, Camilla Ferro. 2020: Tristan Kovacic, Joshua Newington. 2021: Yongyin (Dorene) Chen, Yicheng Wang. 2022: Fawaz Raja, Anna Kukushkina, Minqi Pan, Ryota Nakao.
Visiting researchers: 2015: Dr Kasia Blewska (Lodz, COST network), Dany Pechalrieu (Toulouse, COST network). 2016: Daniela Glatzova (University of Prague, RSC mobility award). 2018: Wenhua Chen (CSC Scholarship), Elena De Vita (DKFZ, German Cancer Research Center). 2019: Michael Baek (University of Copenhagen). 2020: Jing Han (Institute of Chemistry, Chinese Academy of Sciences), Danai Kati (UCL). 2021: Dr María Maneiro Rey (Xunta de Galicia Fellow). 2022: André Luz (Universidade de Lisboa).
---
Collaborating labs and organisations
1. Peter O'Hare (Virology); 2. The Francis Crick Institute; 3. Tony Magee (NHLI); 4. Pfizer Neusentis; 5. Medicines for Malaria Venture; 6. Imperial Innovations; 7. Matilda Katan (UCL); 8. Paul French (Laser Physics); 9. Beata Wojciak-Stothard (Medicine); 10. Gad Frankel (Molecular Microbiology); 11. Tony Gee (KCL); 12. Colin Turnbull (Plant Physiology); 13. David Mann (Life Sciences); 14. Ernesto Cota (Structural Biology); 15. Institute of Cancer Research; 16. David Klug (Chemistry); 17. Reiko Tanaka (Bioengineering); 18. Syngenta; 19. Alan Armstrong (Chemistry); 20. Jamie Scott, Jeffrey Johannes (AstraZeneca); 21. Oscar Ces (Chemistry); 22. Jake Baum (Parasitology); 23. Xiaodong Zhang (Structural Biology); 24. Chiara Recchi (Oncology); 25. Keith Willison (Chemistry); 26. Hani Gabra (Oncology); 27. Tony Holder (Crick); 28. Dinis Calado (Crick); 29. Anna Barnard (Chemistry); 30. Doryen Bubeck (Structural Biology); 31. Charlotte Dodson (Biophysics); 32. Edgar Deu (Crick); 33. Alex Lyons (Medicine, NHLI); 34. Gary Frost (Medicine); 35. Aylin Hanyaloglu (Medicine); 36. Nestlé; 37. Susana Godinho (The Barts Cancer Institute, London); 38. Luiz Pedro Carvalho (Crick); 39. Avinash Shenoy (Microbiology); 40. Genentech; 41. John Harling (GSK); 42. Marcel Muelbaier (Cellzome/GSK); 43. Eric Aboagye (Surgery and Cancer); 44. Charlotte Bevan (Surgery and Cancer); 45. Hani Gabra (Surgery and Cancer); 46. Matt Child (Life Sciences); 47. Pete DiMaggio (Chemical Engineering); 48. Jean-Paul Vincent (Crick); 49. Evgen Pharma; 50. Julian Downward (Crick); 51. Vania Braga (Medicine); 52. Heptares; 53. Alan Spivey (Chemistry); 54. Jim Norman (CRUK, Beatson Institute, Glasgow); 55. Hector Keun (Surgery and Cancer); 56. Louise Walport (Crick); 57. Matthew Fuchter (Chemistry); 58. Rui Moreira, Cecília M. P. Rodrigues (Universidade de Lisboa); 59. Iain McNeish (Surgery and Cancer); 60. Myricx Pharma Ltd; 61. Dorian Haskard (Medicine); 62. Christian Siebold (Oxford); 63. Lou Chesler (ICR); 64. Mark Rackham (MSD); 65. Rachael Barry (Medicine); 66. Michela Noseda (Medicine); 67. Ben Perry (DNDi); 68. Andrew Edwards (Medicine); 69. Tom Lanyon-Hogg (Oxford); 70. David Gray (Dundee); 71. Steve Matthews (Structural Biology); 72. Joshua Edel (Chemistry); 73. Jesús Gil (Medicine); 74. Ramón Vilar Compte (Chemistry); 75. Marco Di Antonio (Chemistry); 76. James Bull (Chemistry).