Department of Chemistry
About the department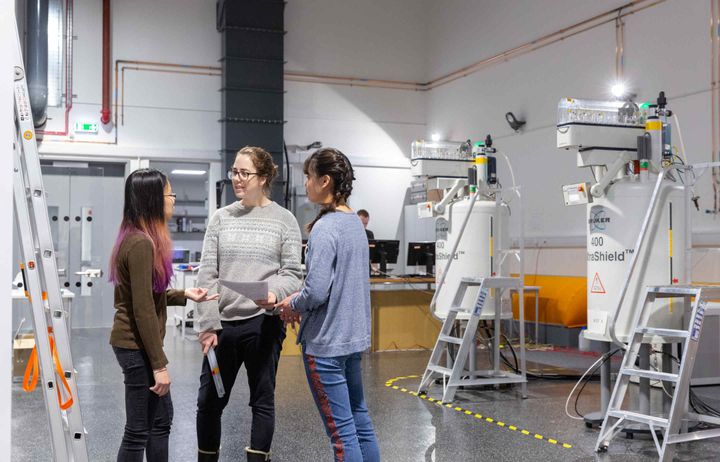 Undergraduate
Explore our courses
Student support and feedback
These are exciting times for the Department following our recent move to the Molecular Sciences Research Hub at College's White City Campus. We are interested in hearing from outstanding early career candidates who we can support in their career development.
We provide a highly supportive environment in which to develop your career and currently support over 20 Fellows within the Department. In addition to advice and administrative support during the application process, you will have a dedicated academic mentor during your Fellowship and opportunities to expand your collaborative network within the Department and across the College. For some fellowships we may also provide contributions to equipment and priority access to DTP students.
For Fellows starting out in independent research for the first time, we provide regular guidance on how best to grow your research profile through presentations and publications, and advice on developing your career. Most junior fellows will start out on a fixed-term contract. Your progress will be assessed at the half-way point of your fellowship, and you will be given detailed feedback on what you need to achieve in order to be a competitive candidate for a full Lectureship position in the Department.
Within the Department of Chemistry we want to draw upon the talents of staff and students from all backgrounds and from all over the world. We are committed to equality of opportunity, to eliminating discrimination and to creating an inclusive working environment for all. As part of this commitment, we are particularly keen to attract women, black and ethnic minority candidates to the Department in all of our roles and across all of our research areas and strongly encourage candidates from all backgrounds to apply for a Fellowship to join our team at White City campus. If you would like to find out how we are working to ensure that Imperial College fulfils its mission to achieve enduring excellence in research and teaching for the benefit of society, please do check out our Equality, Diversity and Inclusion Strategy