mission and strategic overview
Our Mission
The UK DRI Centre at Imperial is well aligned with the mission of the UK DRI to pursue innovative, early-stage science advancing an understanding of how dementias develop. We are working to translate our new discoveries into new therapies. Our innovation comes from our highly interdisciplinary team. We make a unique contribution to the UK DRI with remit that integrates large population 'omics studies with multi-omic neuropathology to discover how genetics, environment and lifestyle together initiate the cellular phases of Alzheimer's (AD) and Parkinson's (PD) diseases and how these can be modulated therapeutically.
By planning and executing our science openly and collaboratively with that in other Centres across the UK DRI, we are achieving more and doing so more confidently and quickly.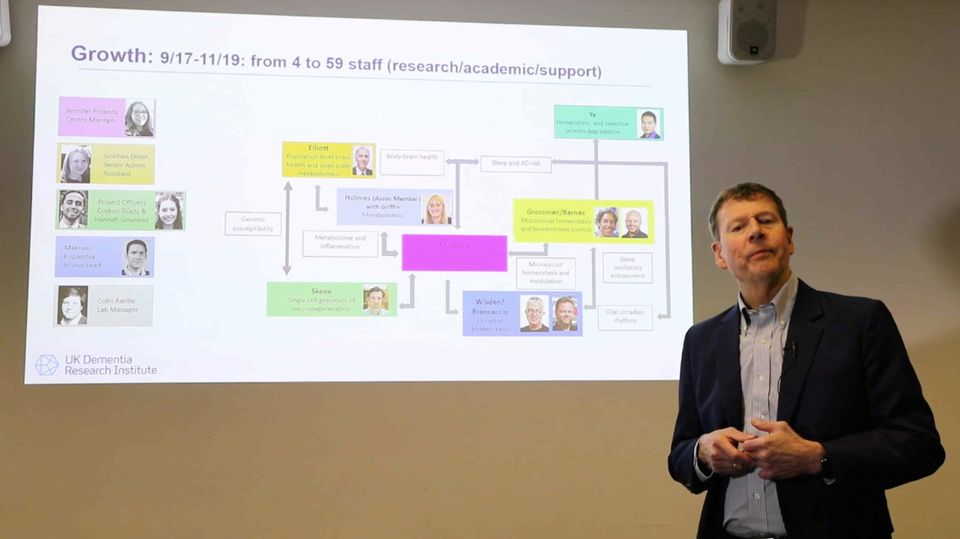 UK DRI Centre at Imperial
Professor Paul Matthews outlines the role of the Centre at Imperial within the UK DRI. Here he describes the multidisciplinary research activity of our centre, how we are building capacity, supporting early career researchers and how we are developing collaborations nationally and internationally.