'Stand up to Cancer' campaign
The Early Years were proudly part of the 'Stand up to Cancer' campaign by baking and hosting two sales that were nothing short of spectacular!
It began with staff attending two master classes with two children each from their rooms. And it was hosted by the director of Campus Services Jane Neary.
Jane guided the staff and children where they measured, mixed and patted the ingredients and made chocolate cut-out biscuits on week 1 and cupcake on week 2.
She passed on her cooking wisdom down to the children and staff and then they put what they learnt into action by baking with all the children in the room.
Once the biscuits and cakes were baked and cool, the children then expressed their creativity by decorating then with icing, marshmallow, sprinkles , chocolate buttons and edible Winter themed characters.
The biscuits and cakes were put forward to our judging panel and the winners were:
Starlight room for the biscuits

Bluebell room for the cakes
Our first sale was on the 8th December 2016 where we sold the biscuits that were lovingly baked by the children.
Our second sale was on 15th December 2016 where the children baked scrumptious cakes.
We are very proud to say that we raised a fantastic amount of £501.39 towards the battle of cancer!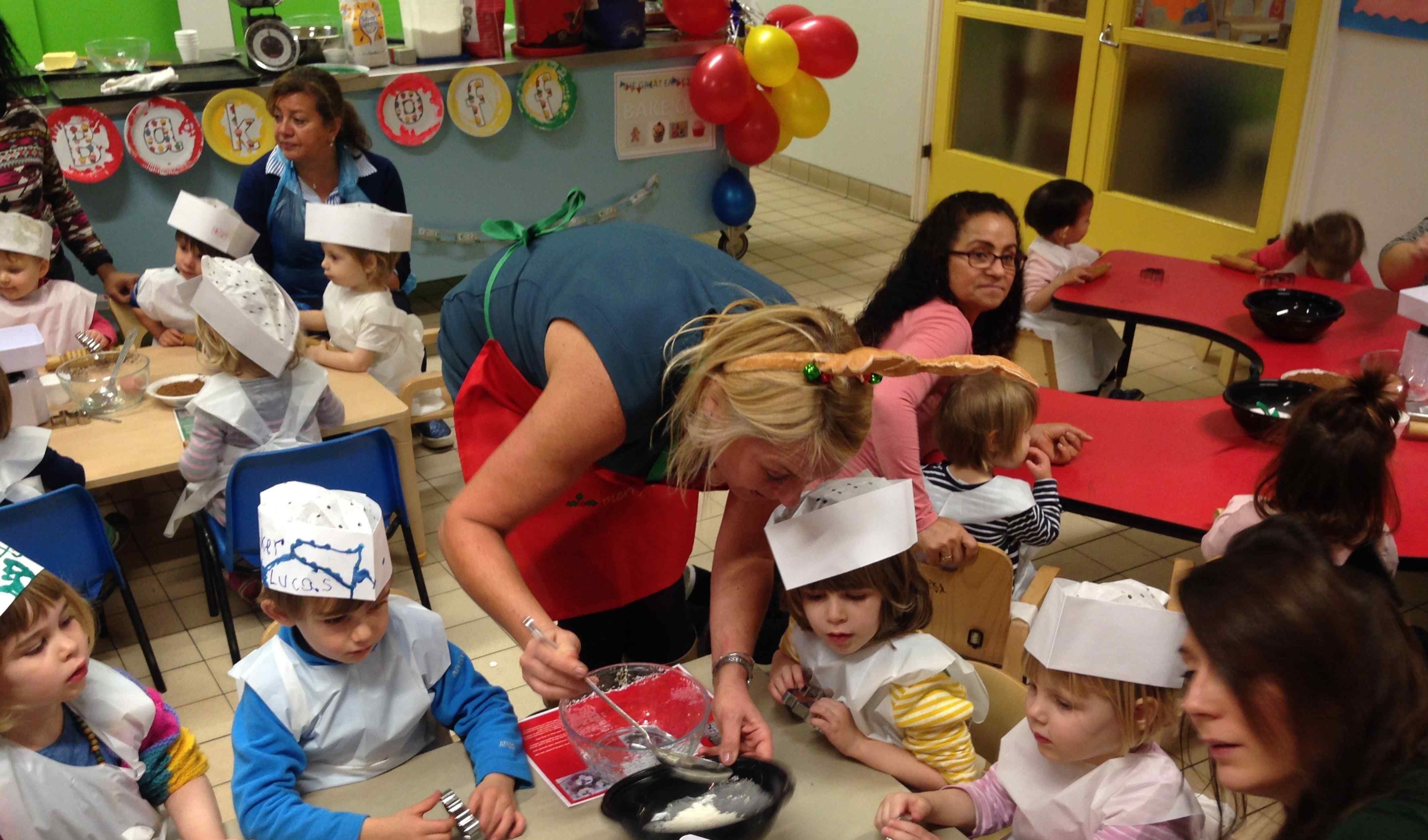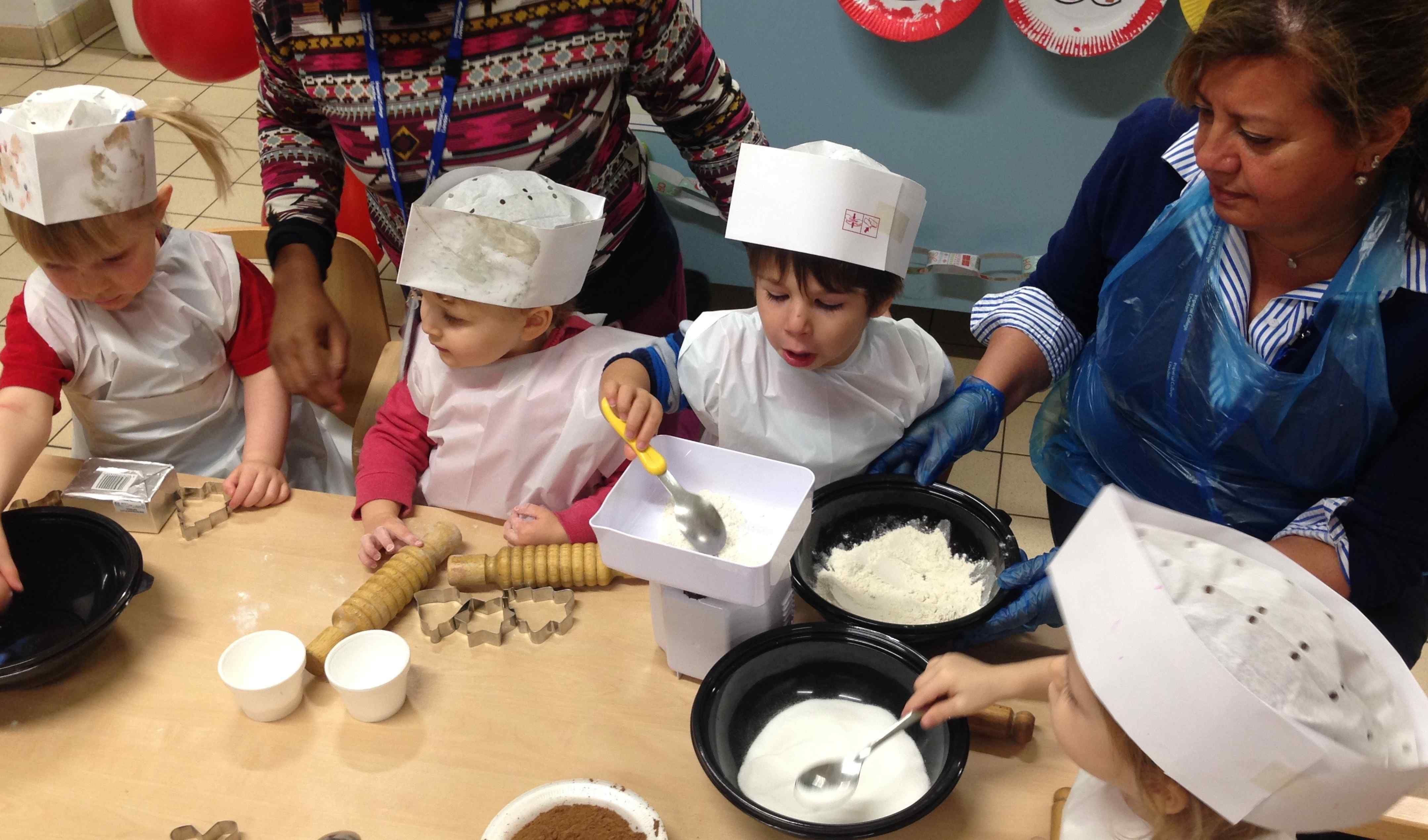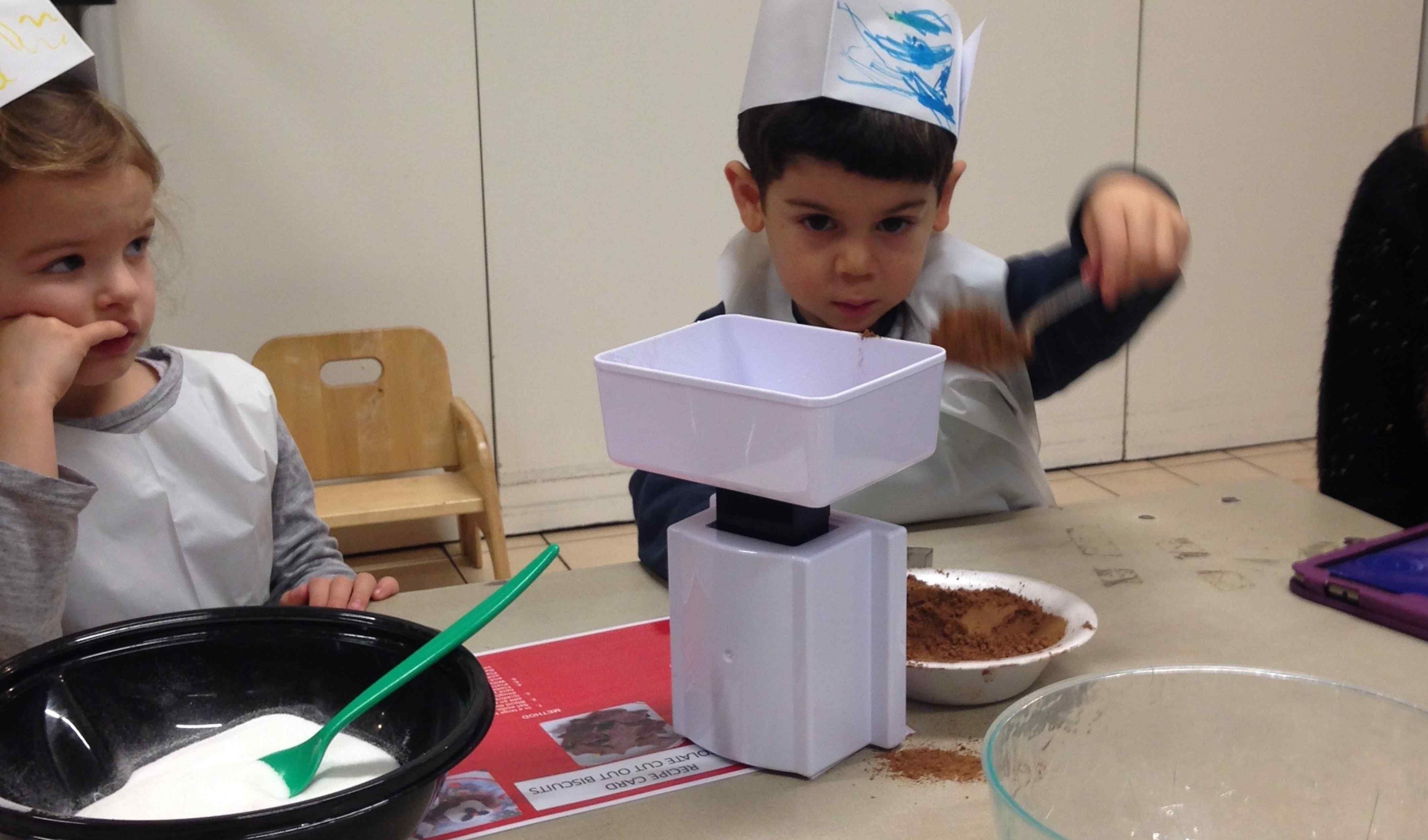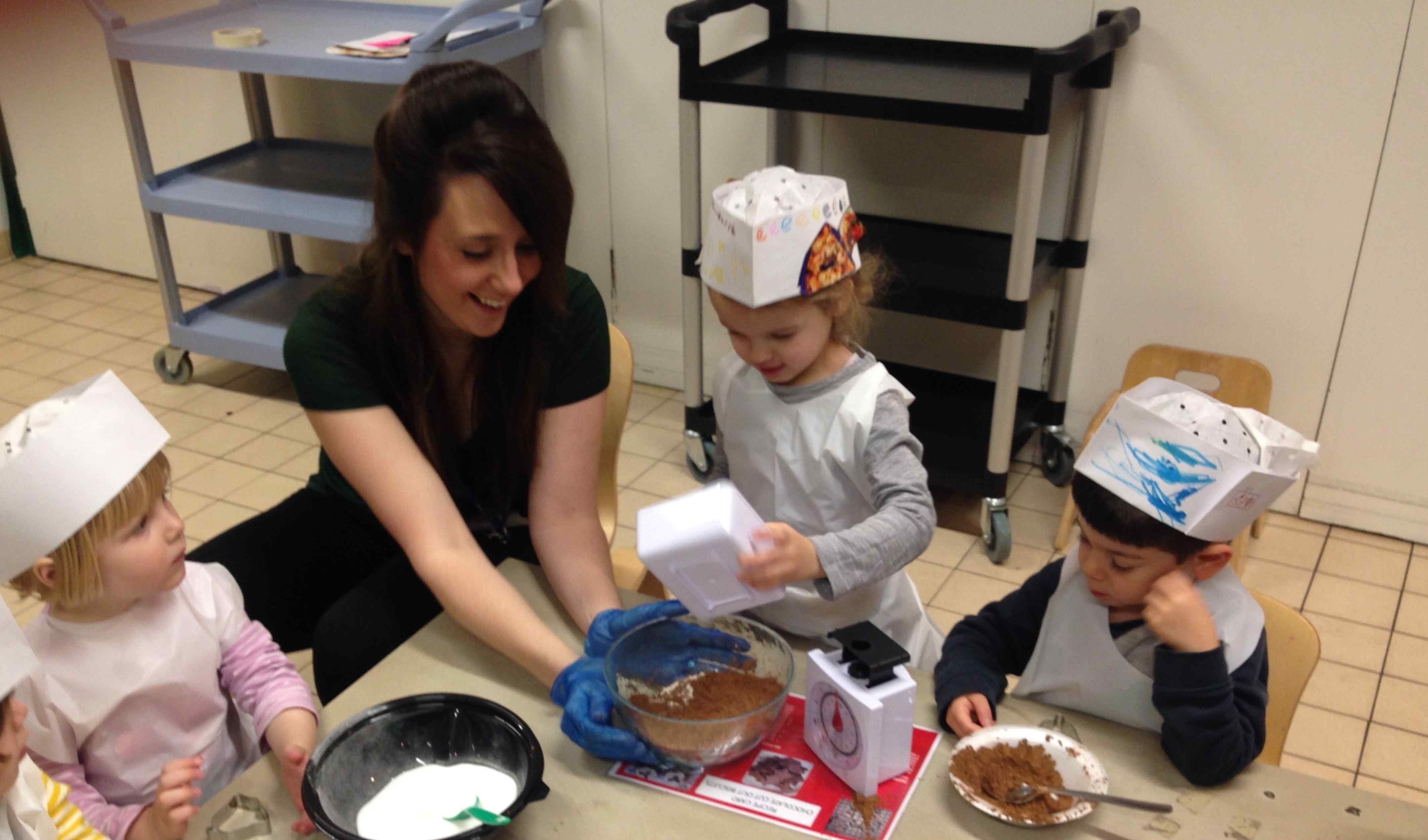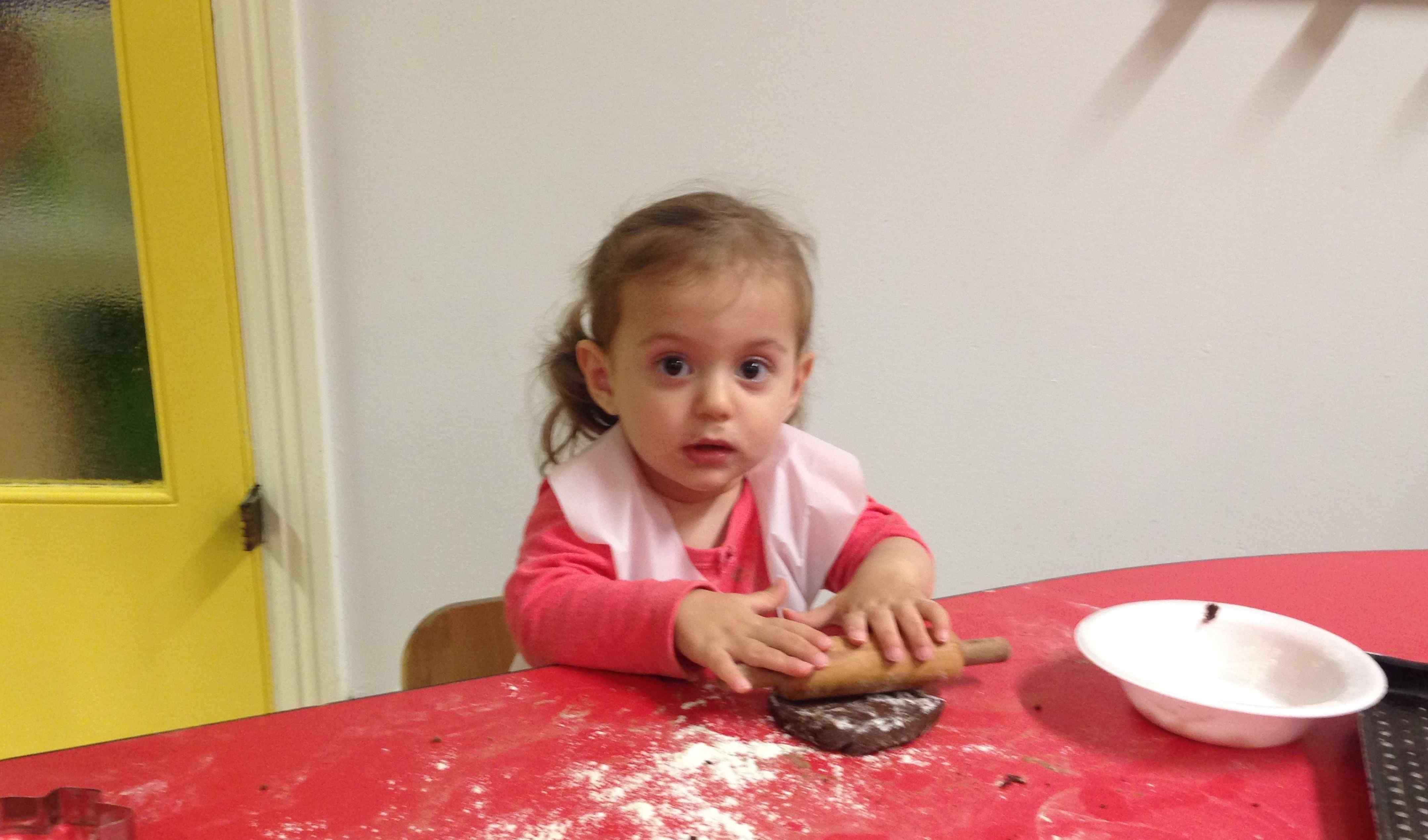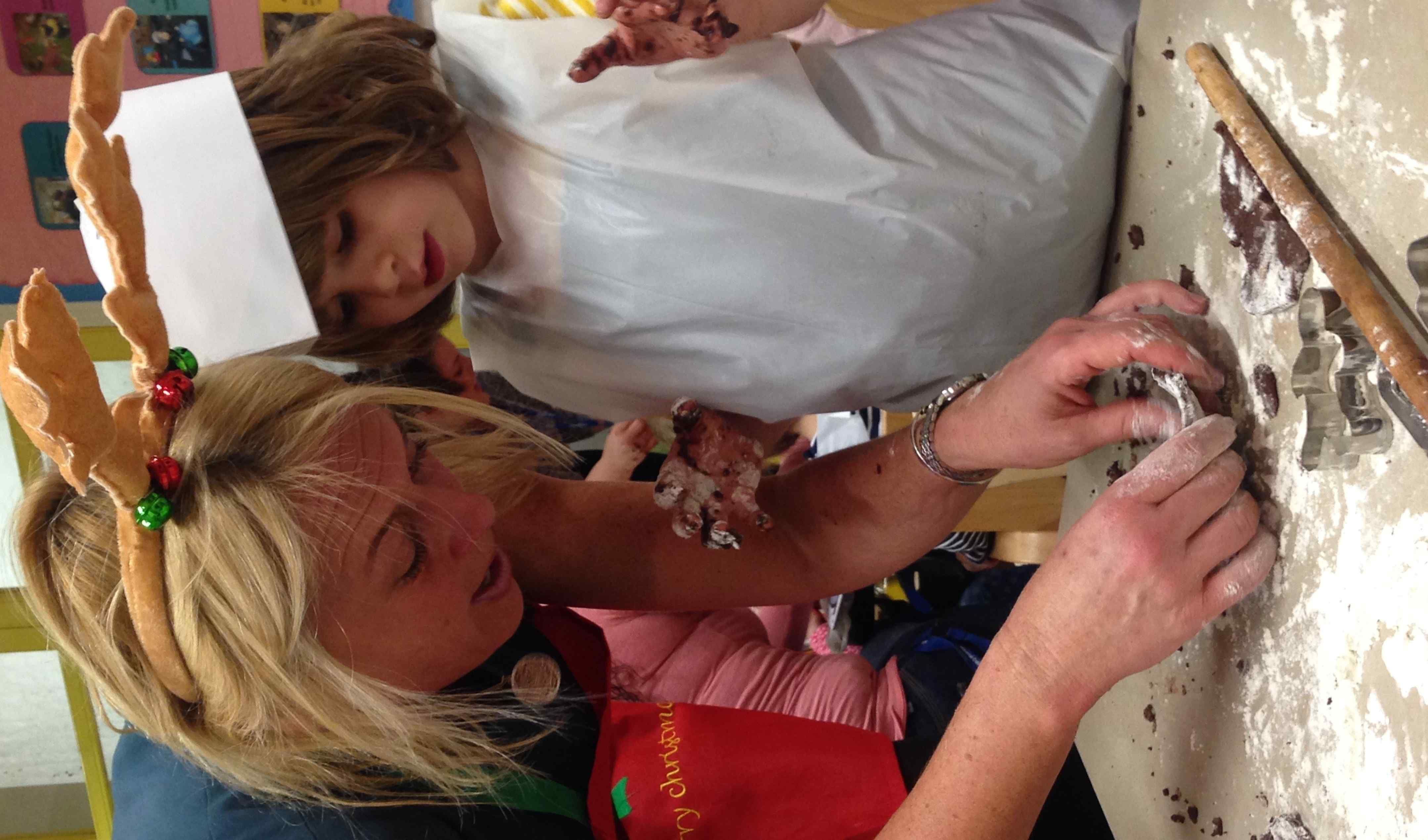 cutting shapes with Jane Neary