Kitchen
We are proud to offer fresh and healthy meals to our children which are cooked on site by our own qualified and experienced chef and supporting kitchen staff. Our well-equipped kitchen is located on the basement level, providing snacks, lunch and tea daily, equating to about a third of a child's daily diet.
As well as being inspected by Ofsted, we have regular inspections by the Westminster Environmental Health team and all requirements ate met to the highest of standards.
There is lots more information on our menus and food provision in our Menu pages.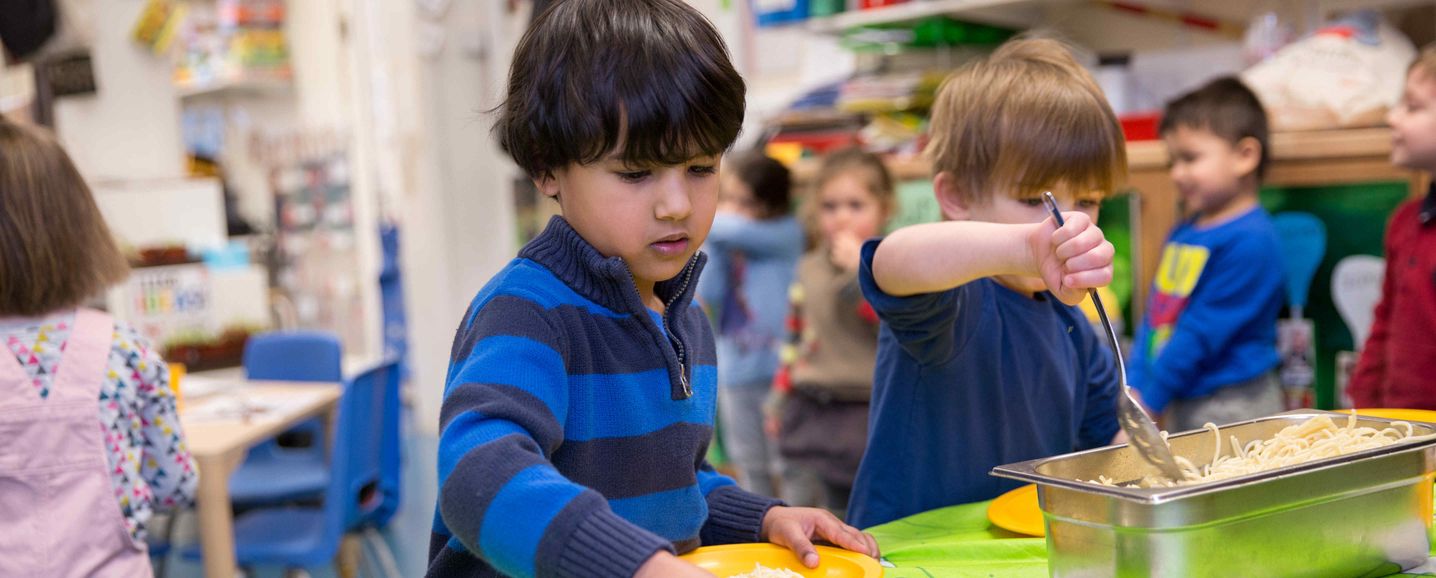 Caption: Children tucking into a hearty lunch
Caption: Our chef and kitchen staff
Caption: Our chef hard at work in the kitchen