Rehearsal 2015
the rehearsal event really gave the team an insight into where we need to go in order to make our technologies competition ready for next year. We discovered that our eye-controlled wheelchair, for example, needs further refinements in order to cope with the bumpy terrain in the wheelchair challenge. The team are taking these technical challenges in their stride and we can't wait to go for gold in the Cybathlon next year."
Dr Aldo Faisal
Team Captain
Team Imperial took another step towards a gold medal at the inaugural Cybathlon event, following trials held in Zurich in July 2015. The Cybathlon organisers invited teams to take part in a rehearsal event, allowing the teams to trial each of the challenges whilst also enabling the organisers to determine any potential organisational and technical issues well before the actual main event.
Team Imperial tackled the Powered Wheelchair Race with the Eye-Controlled Wheelchair developed by students under the guidance of Dr Aldo Faisal. The Eye-Controlled Wheelchair was piloted by Sivshankar Sivakanthan over the various tasks and obstacles including a slalom and an angled surface.
The team were also able to watch other race categories such as the Powered Arm Prosthesis Race and the Powered Exoskeleton Race, and were able to gain an understanding of the level of difficulties in each of the challenges.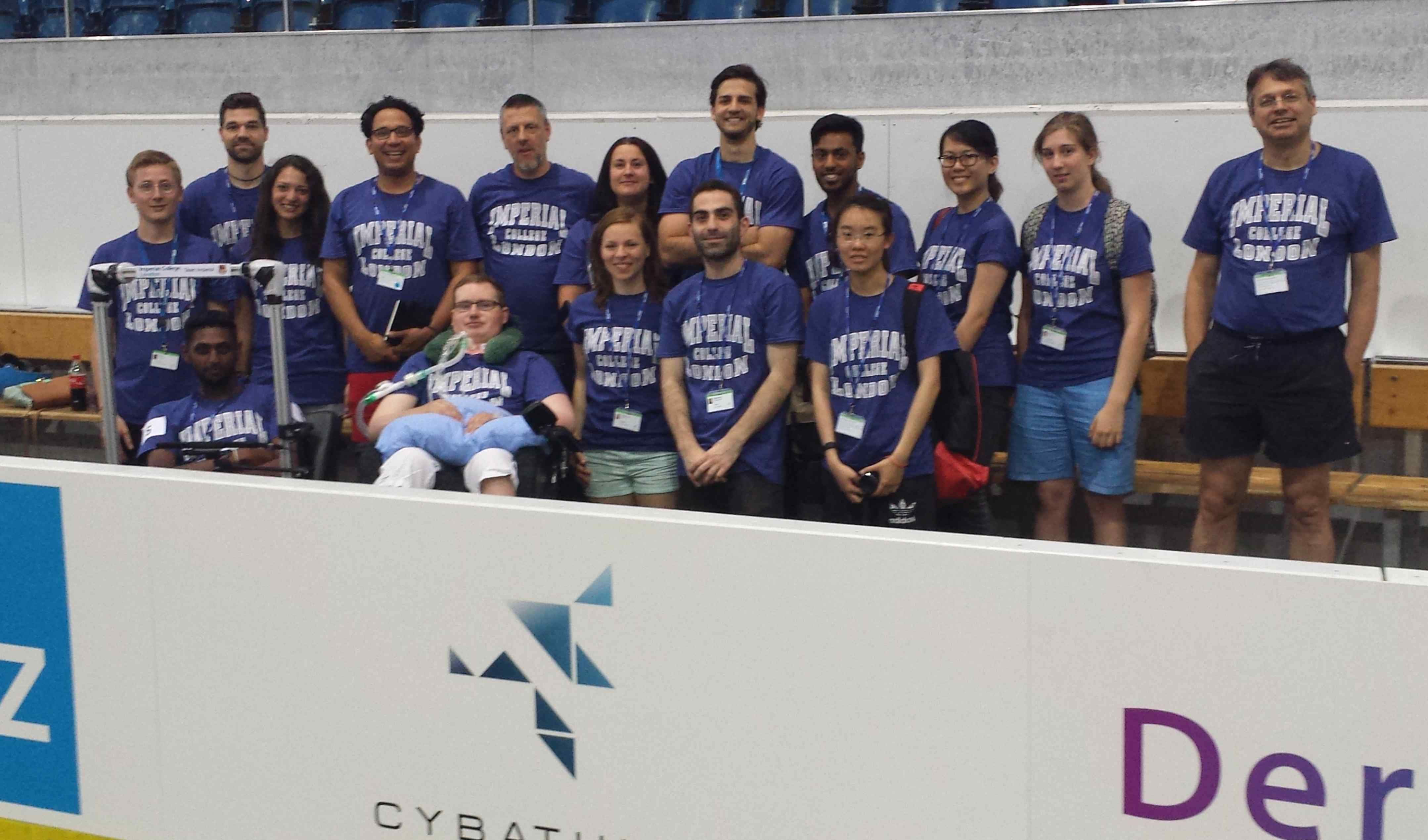 Team Imperial at the Cybathlon Rehearsal 2015 – photo credit Fabian Just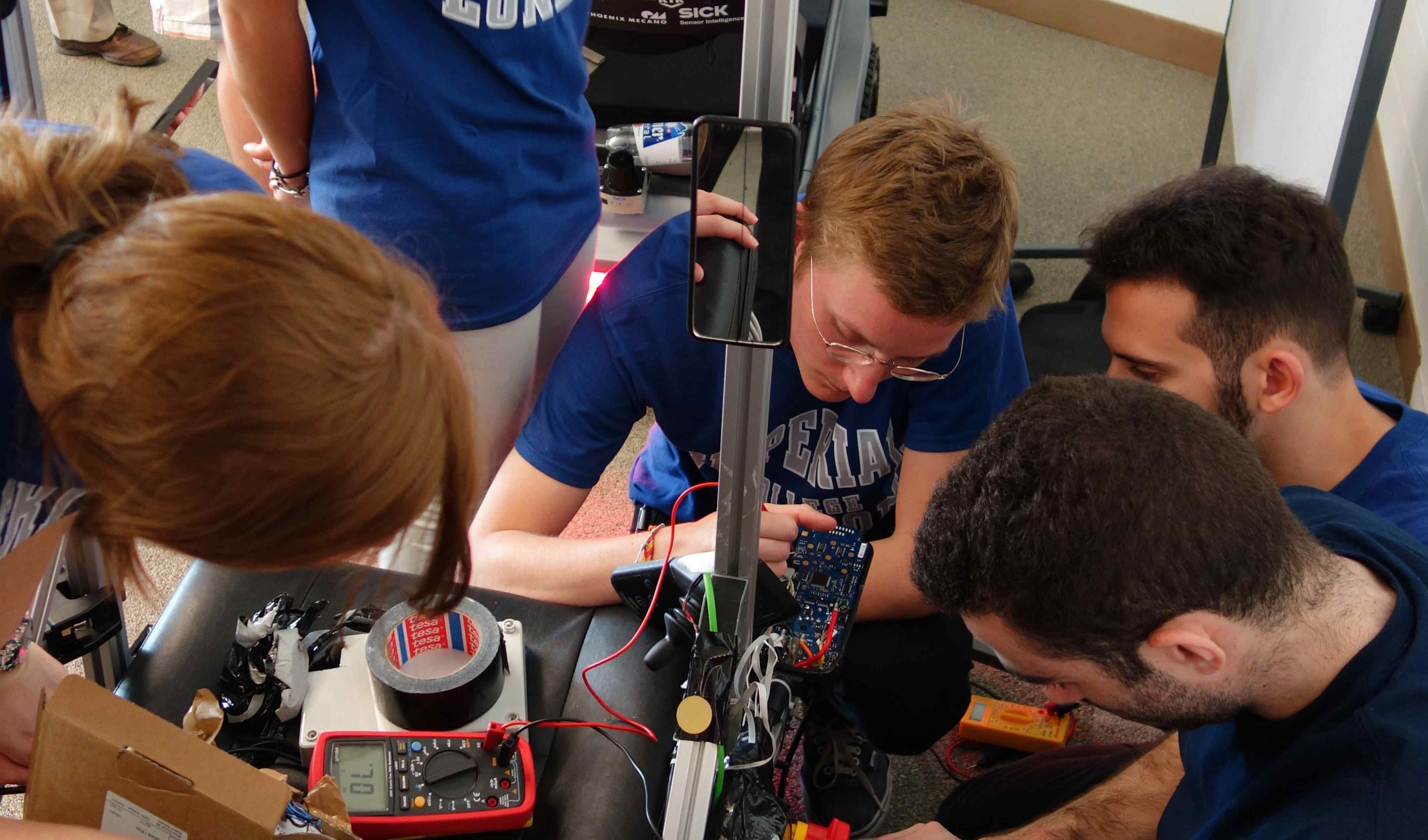 Last minute adjustments to the control system – photo credit Rachel Tan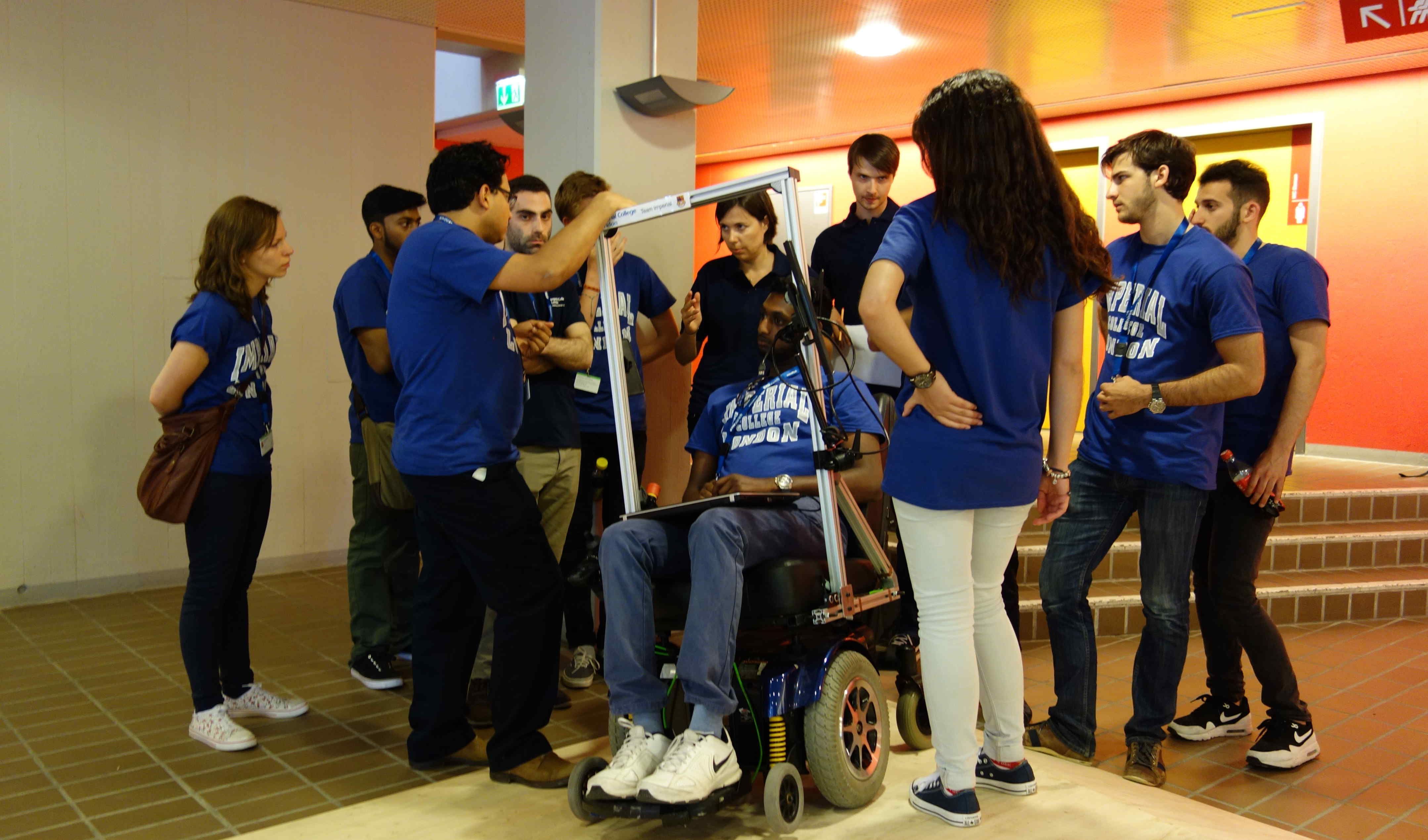 A team briefing on the eve of the Rehearsal – photo credit Rachel Tan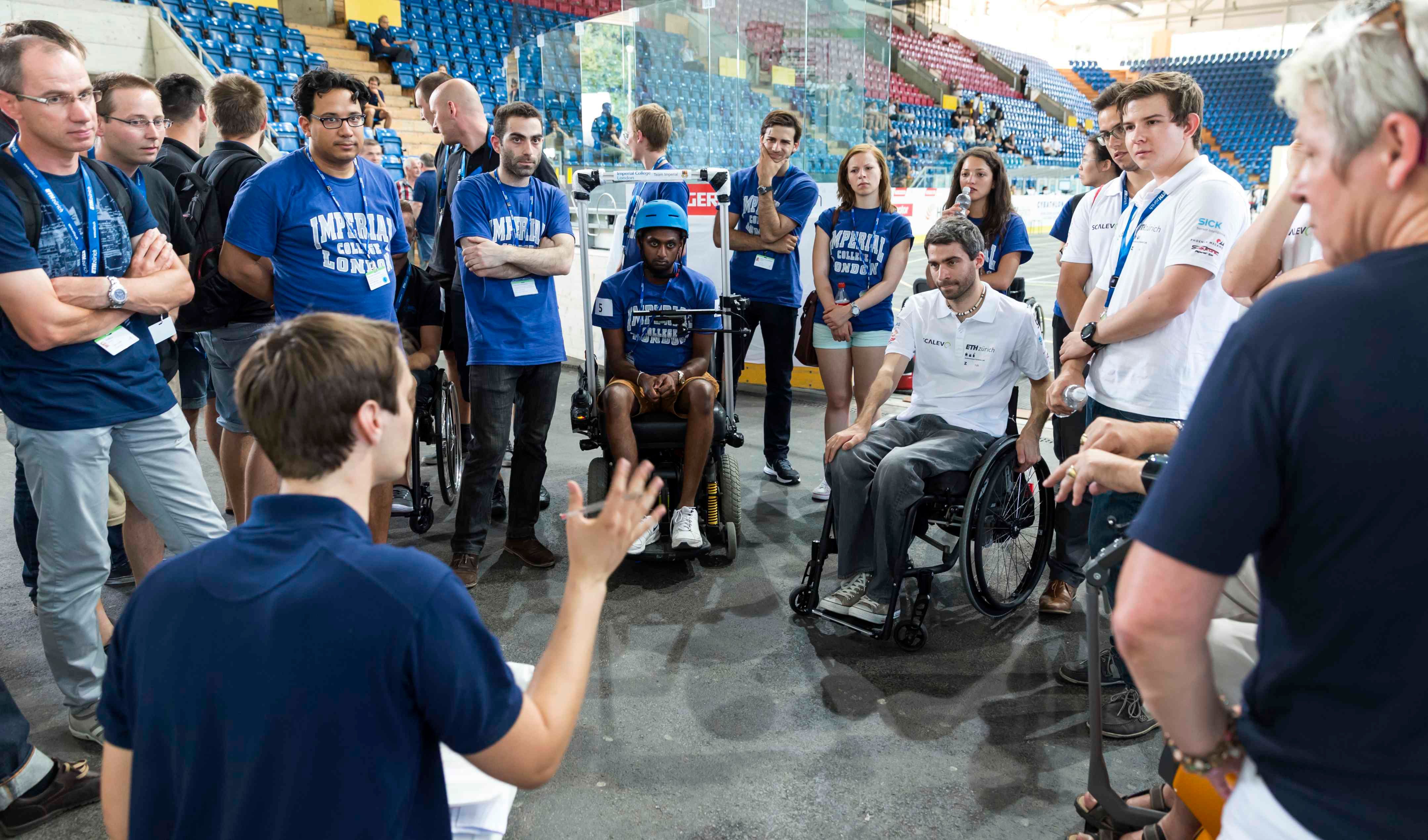 Competitors briefing before the race – photo credit ETH Zurich / Alessandro Della Bella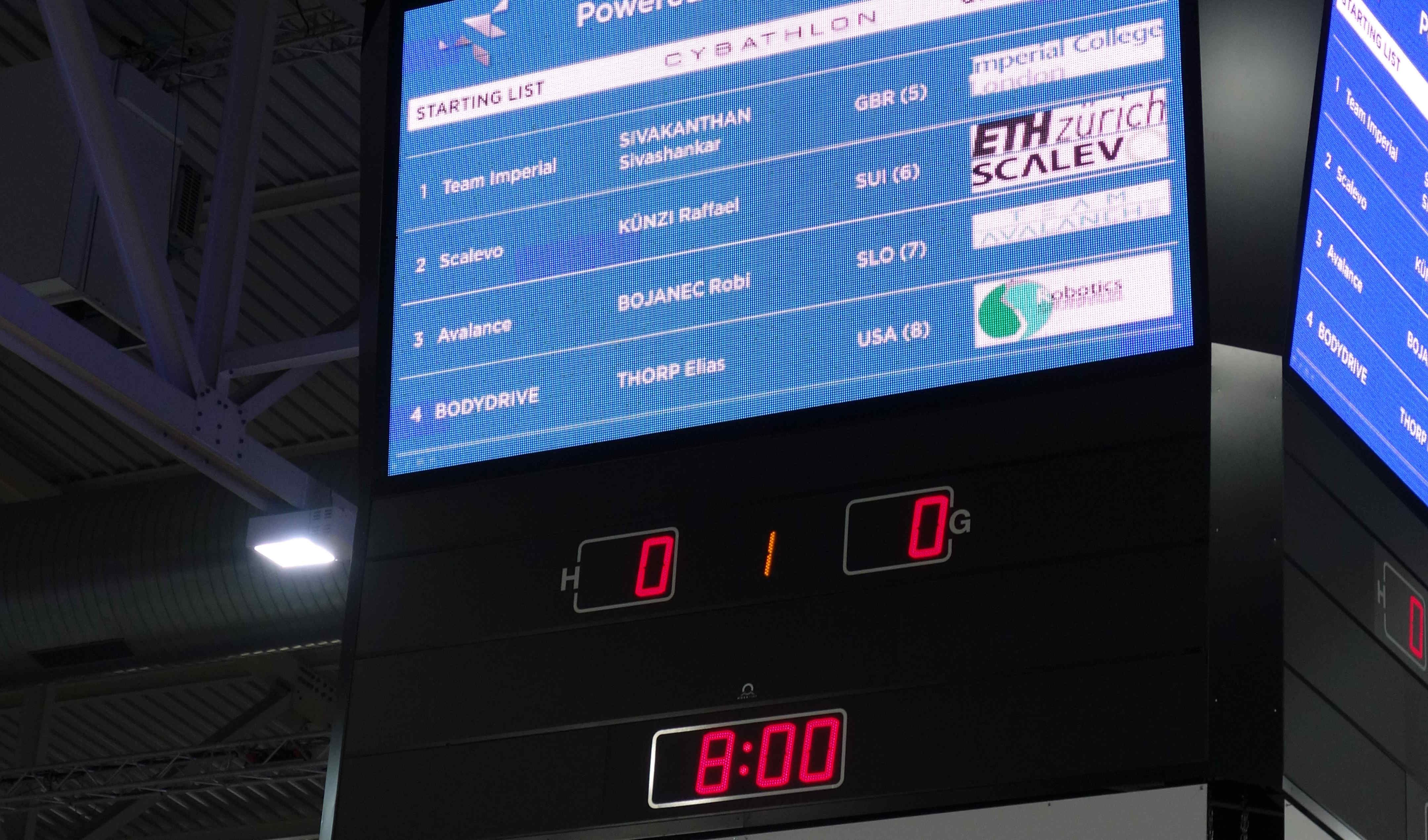 Team Imperial on the board – photo credit Rachel Tan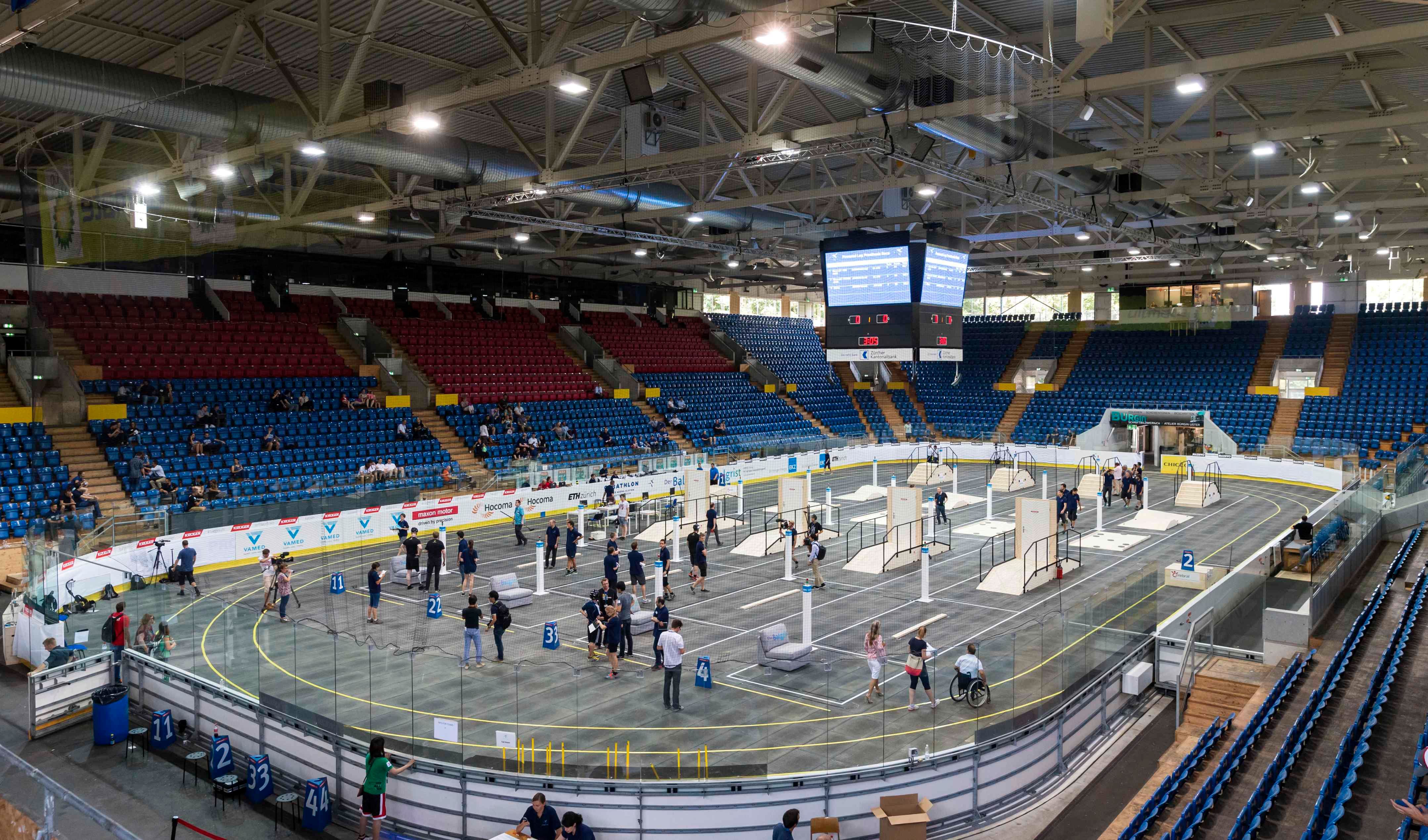 Team Imperial taking in the Arena – photo credit Konnaris Charalambos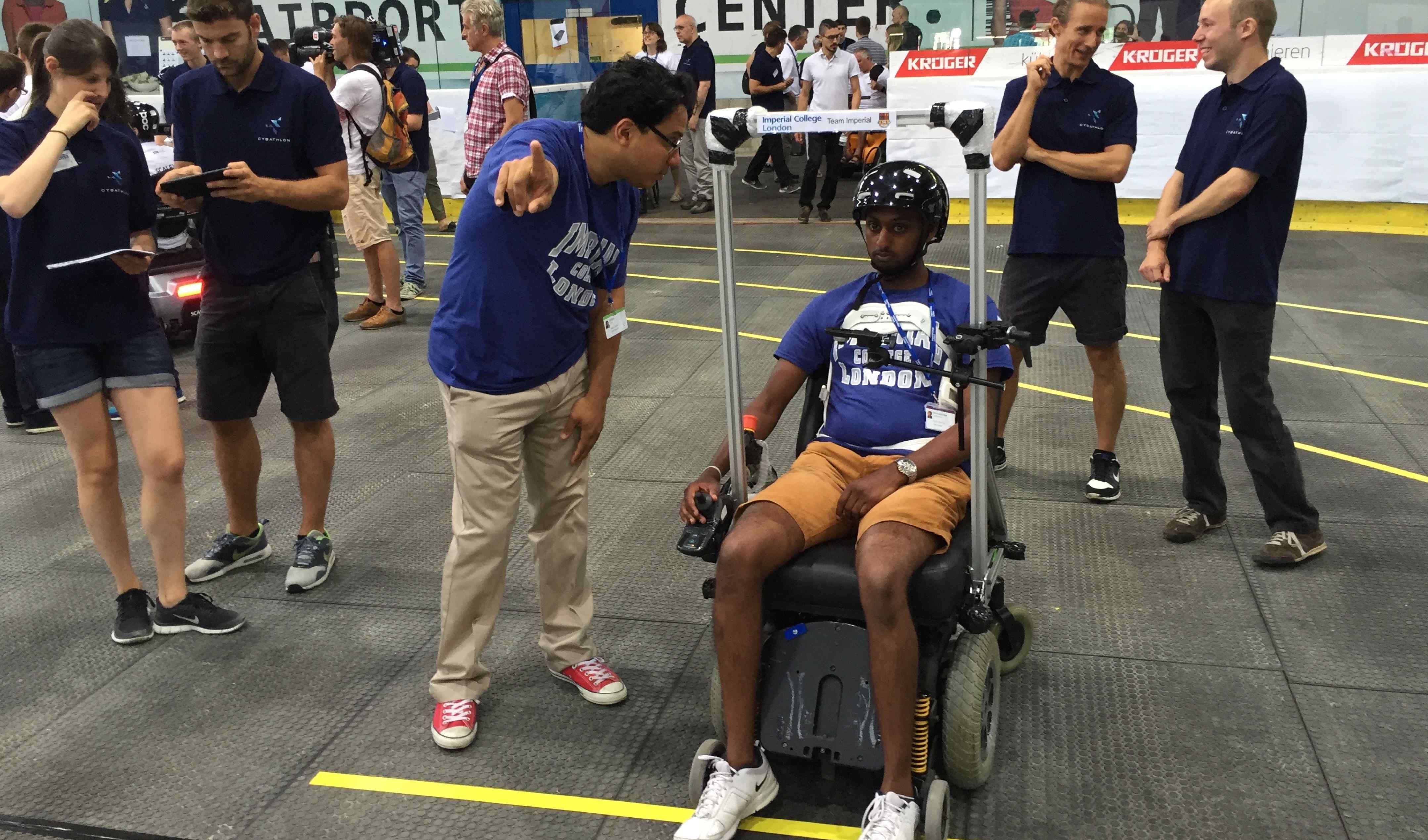 "Go for Gold", a final pep talk from Dr Faisal – photo credit Konnaris Charalambos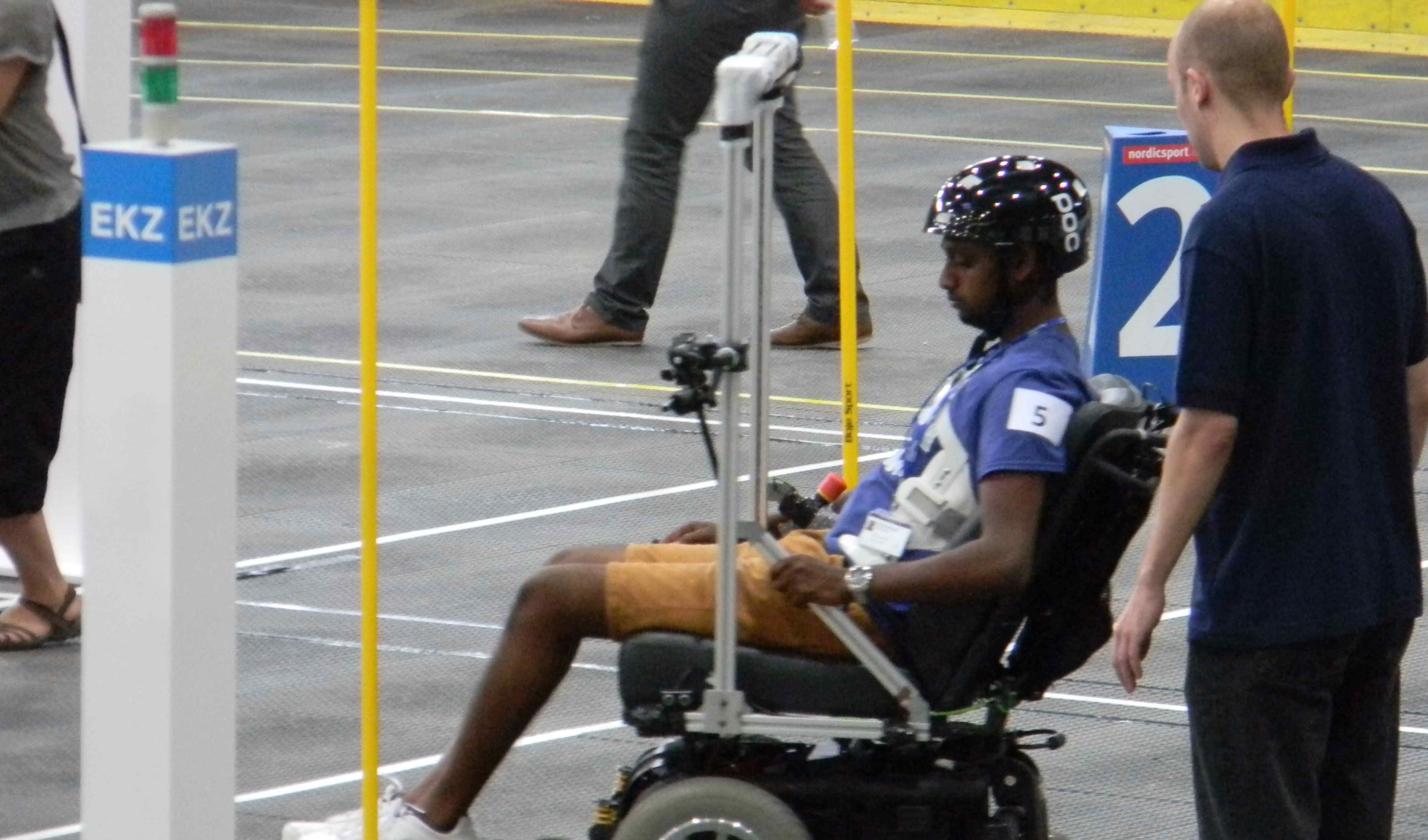 Sivashankar making light work of the slalom – photo credit Biyuan Wang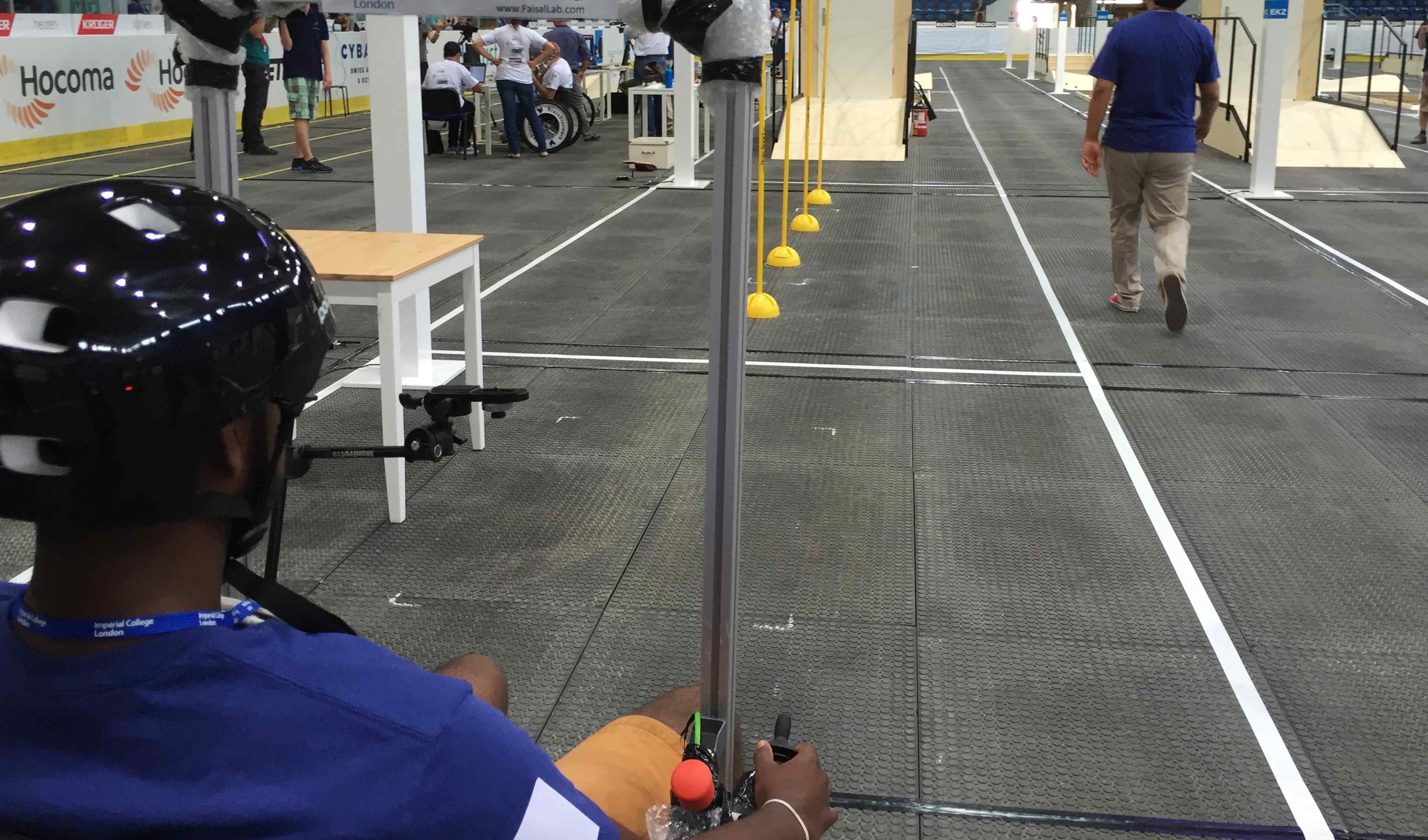 Pilot's eye view of the course – photo credit Konnaris Charalambos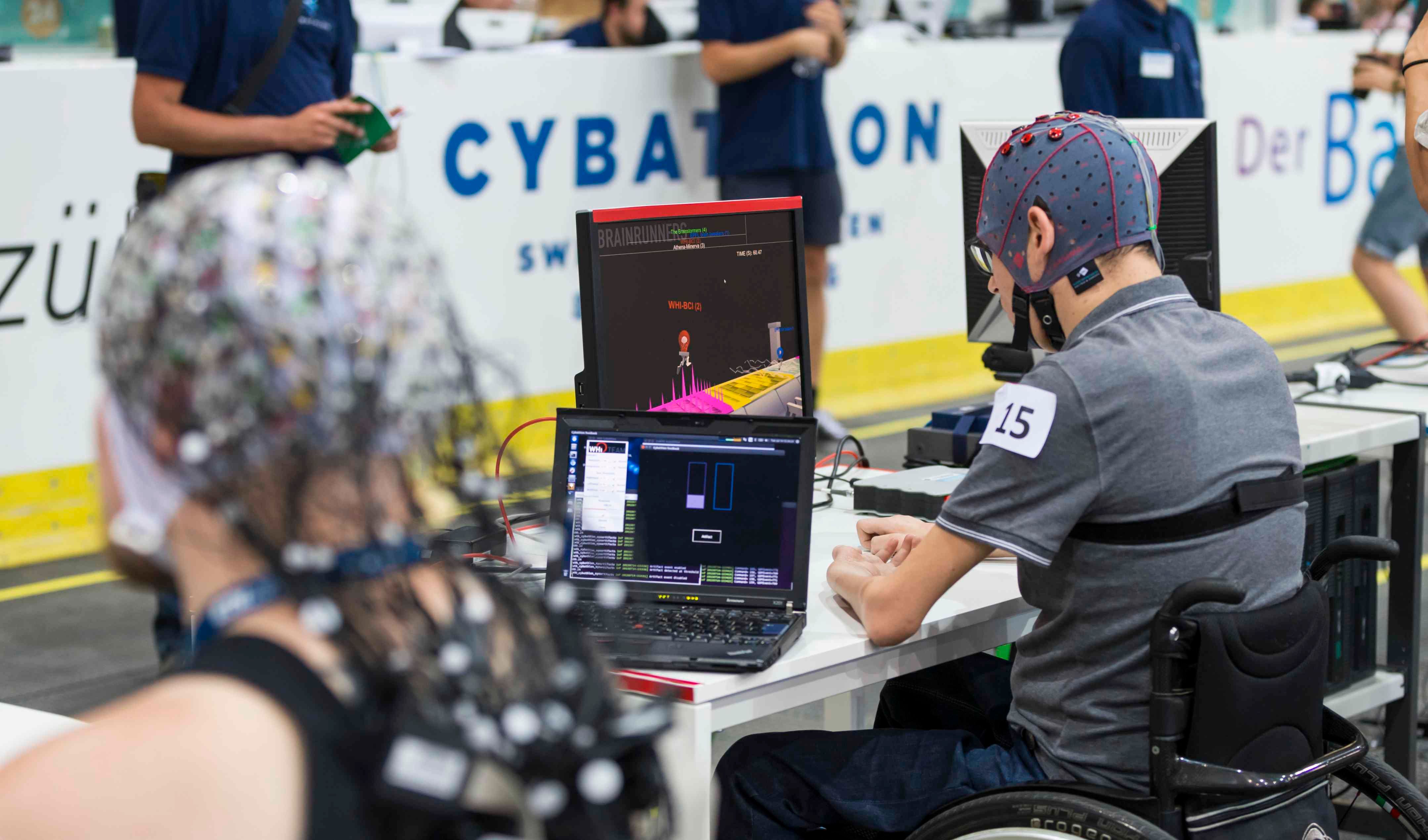 Competitors in the Brain-Computer Interface Race - photo credit ETH Zurich / Alessandro Della Bella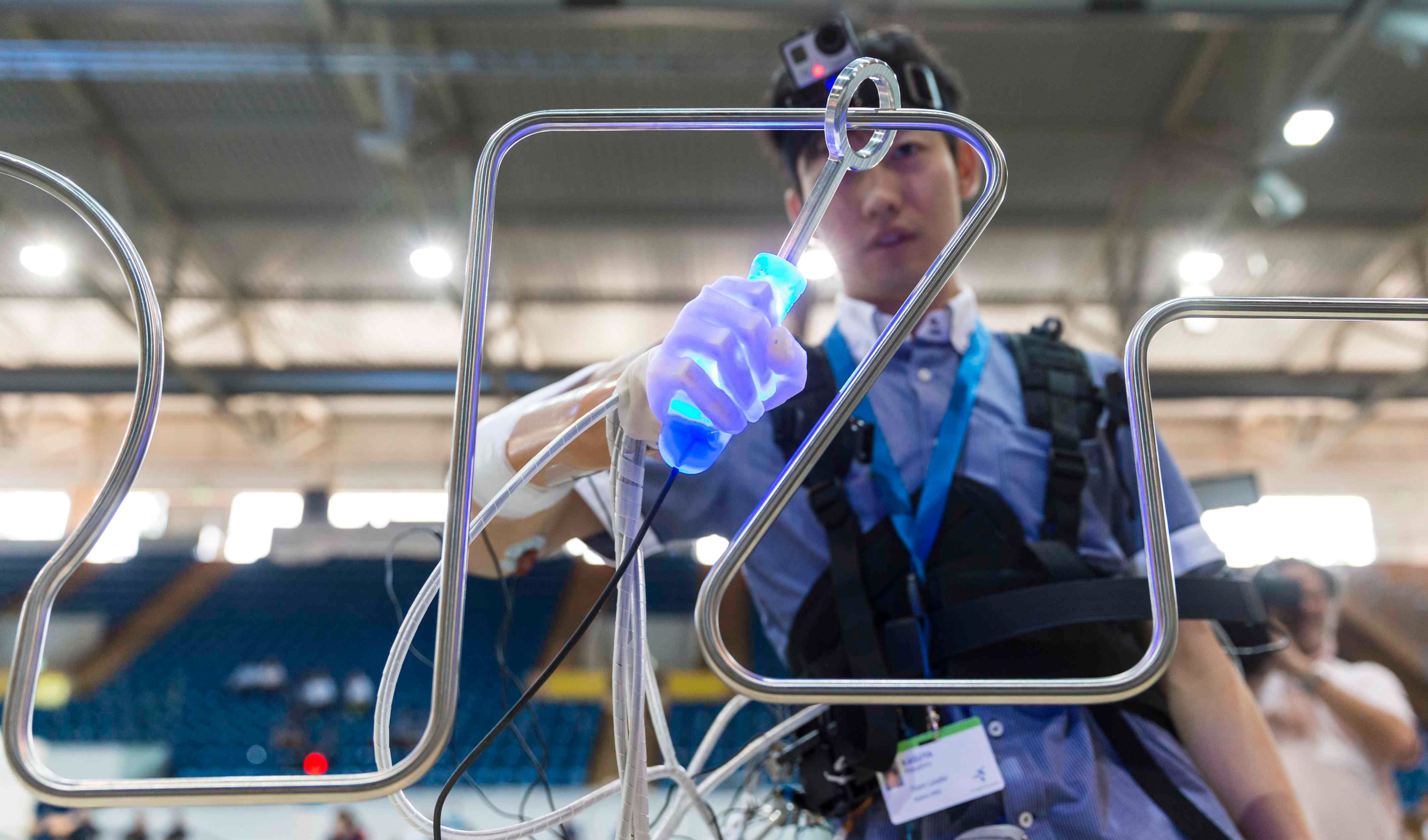 Dexterity tests in the Powered Arm Prosthesis Race - photo credit ETH Zurich / Alessandro Della Bella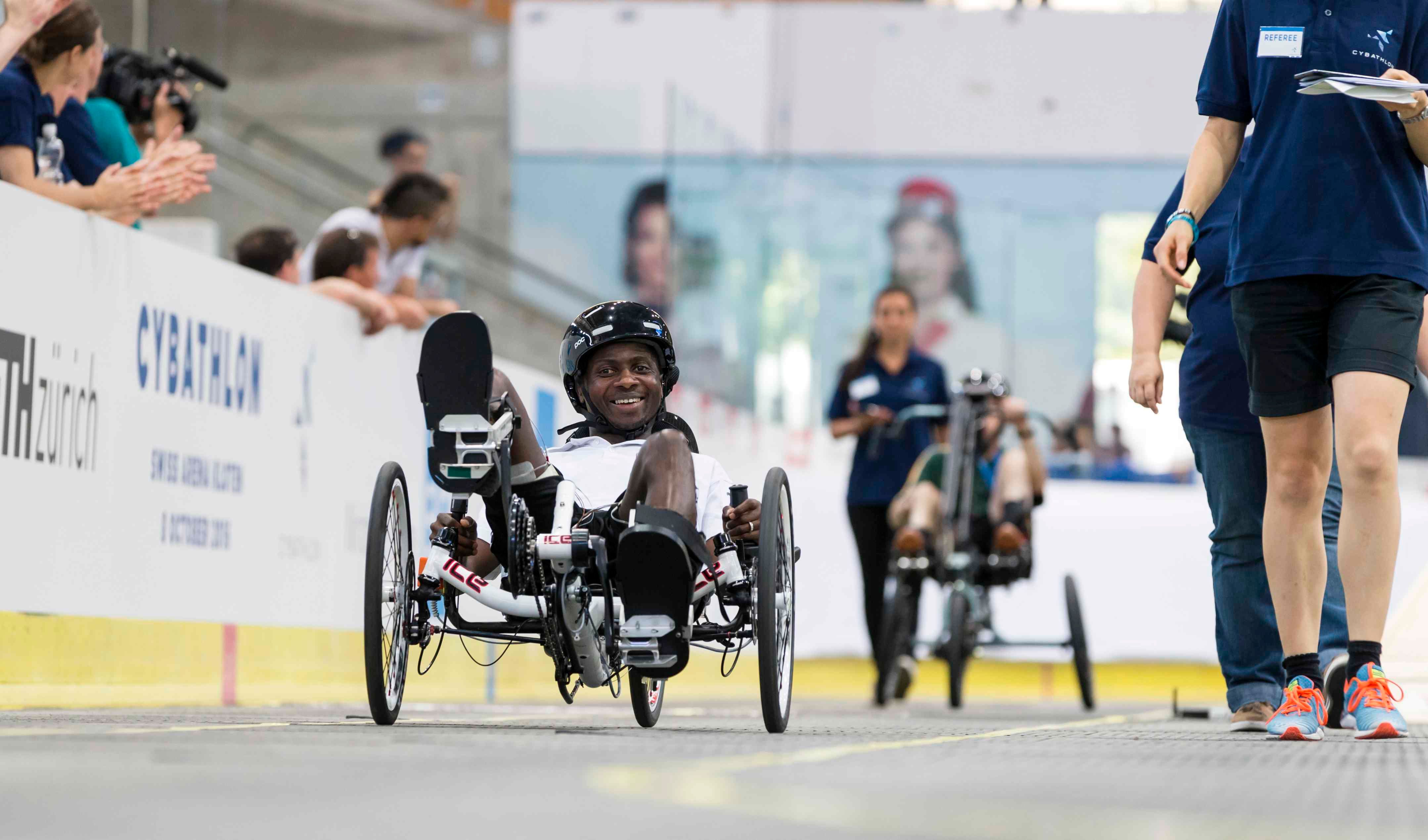 The FES Bike Race underway - photo credit ETH Zurich / Alessandro Della Bella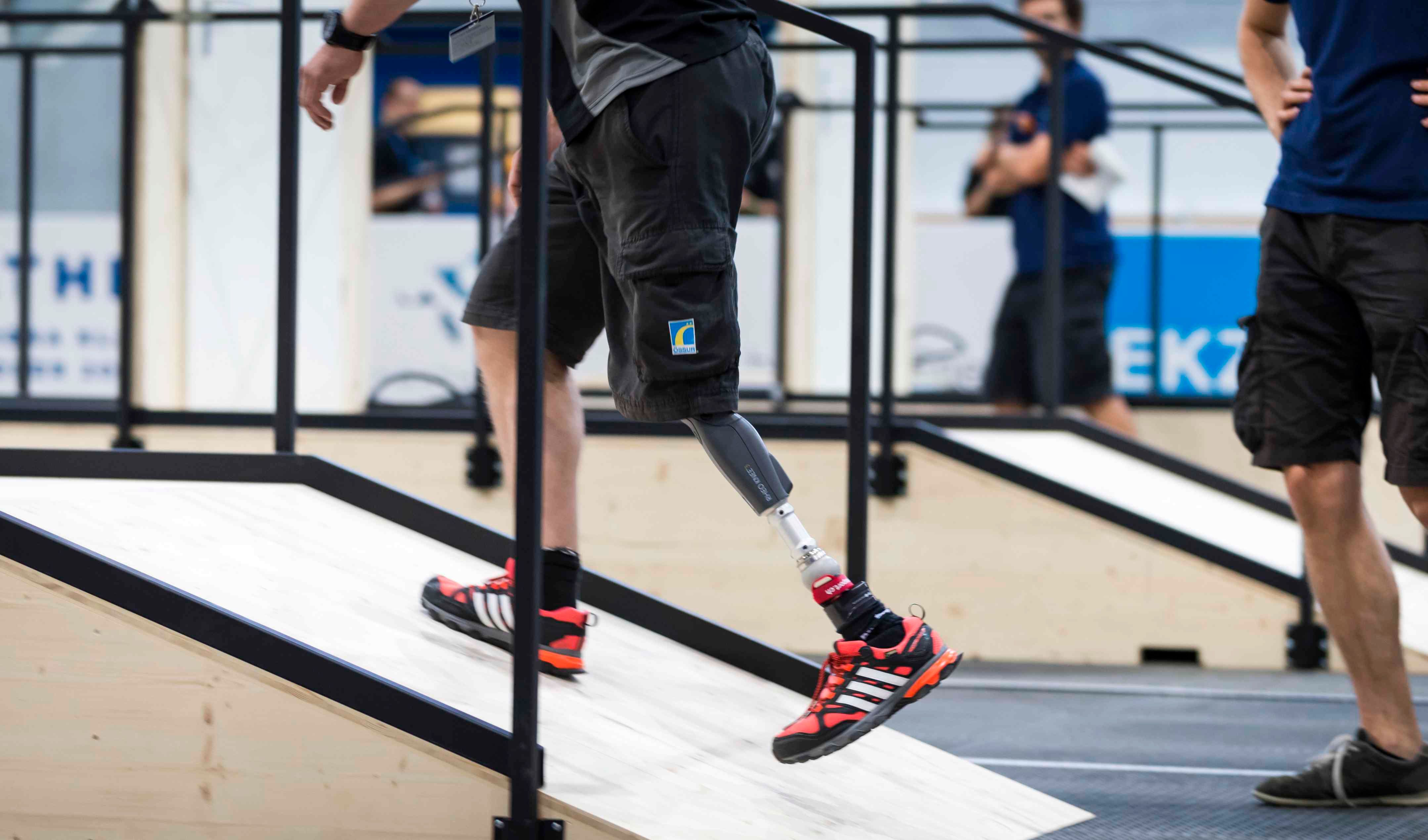 Tackling the ramp in the Powered Leg Prosthesis Race - photo credit ETH Zurich / Alessandro Della Bella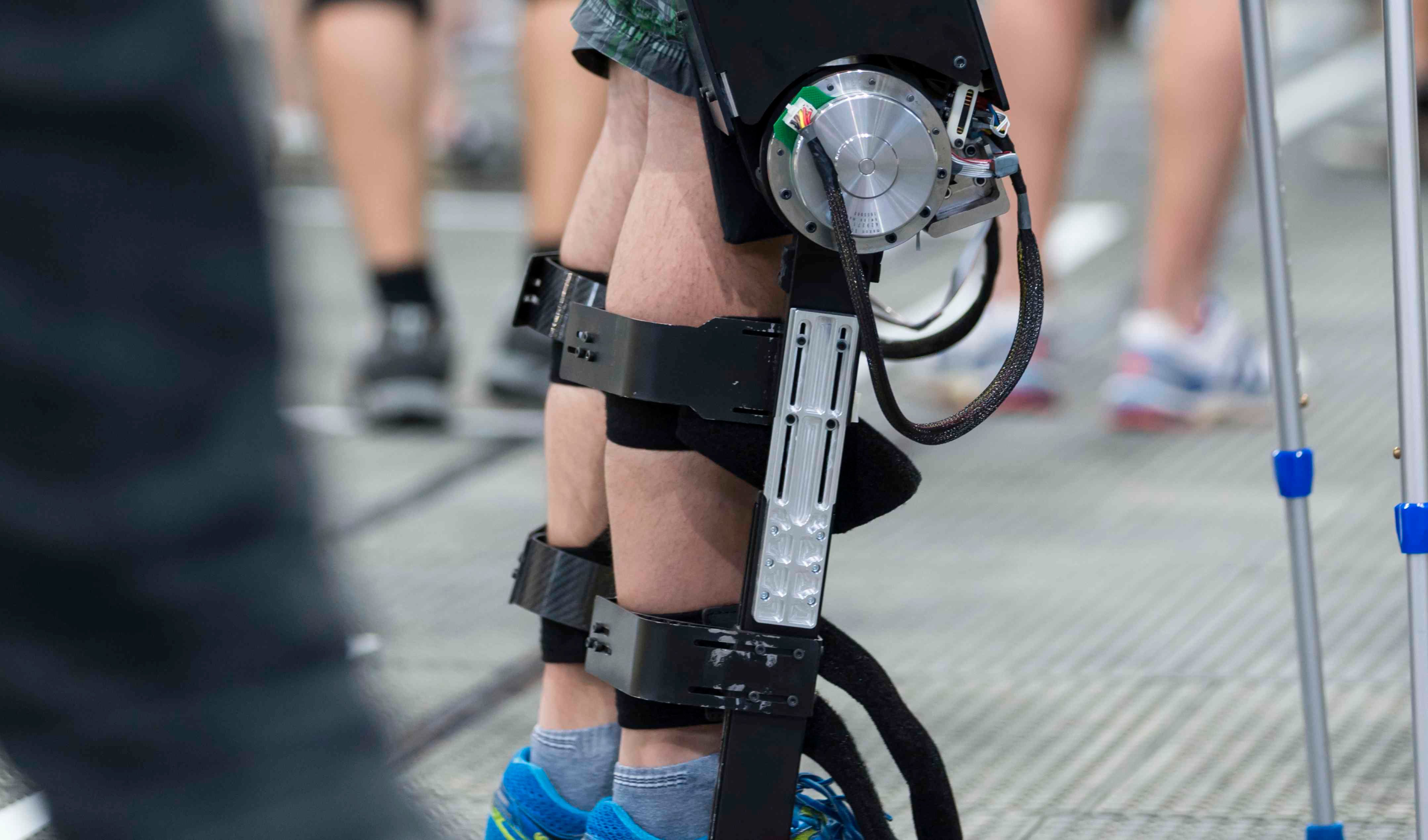 A Powered Exoskeleton - photo credit ETH Zurich / Alessandro Della Bella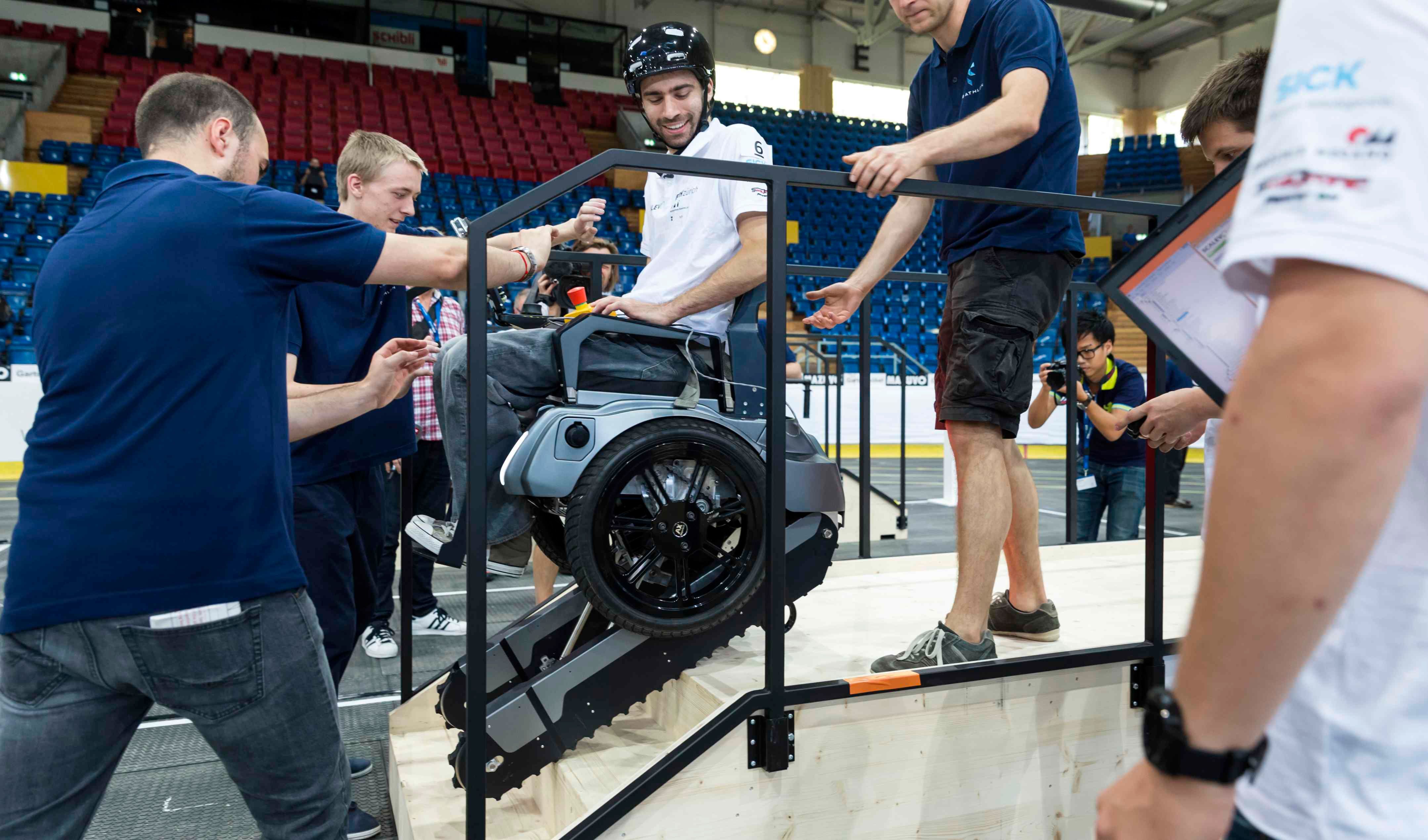 The Team Scalevo Wheelchair tackling the stairs - photo credit ETH Zurich / Alessandro Della Bella