Huxley Building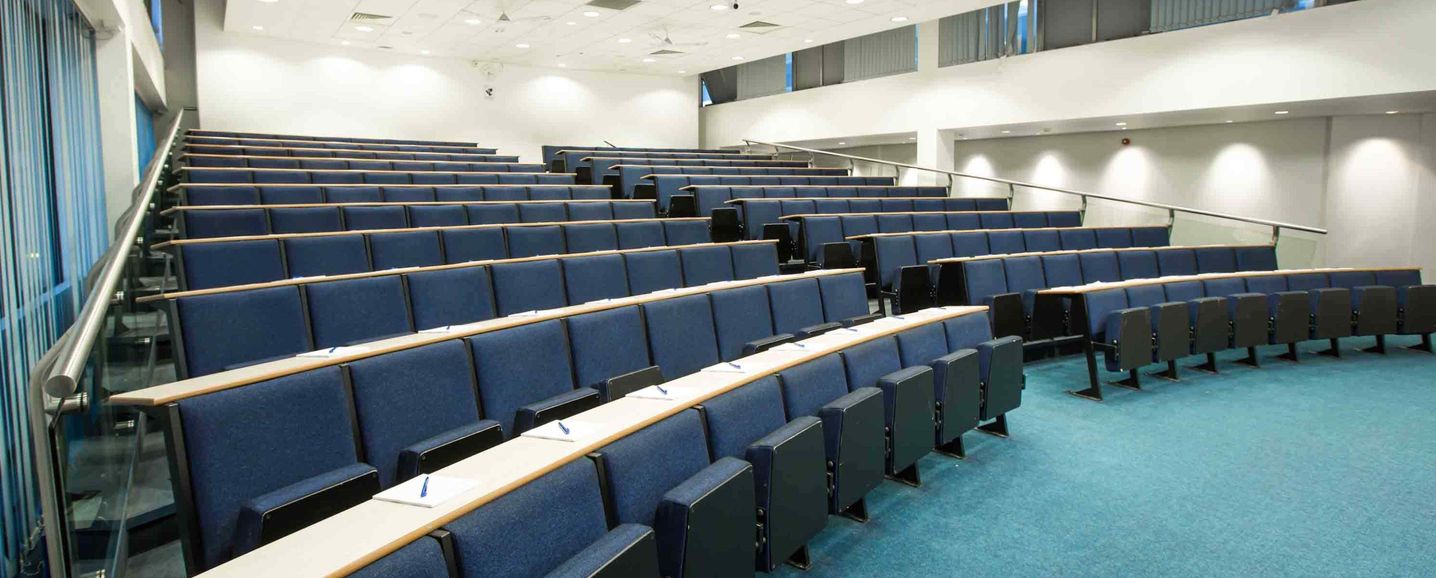 Caption: Lecture Theatre 308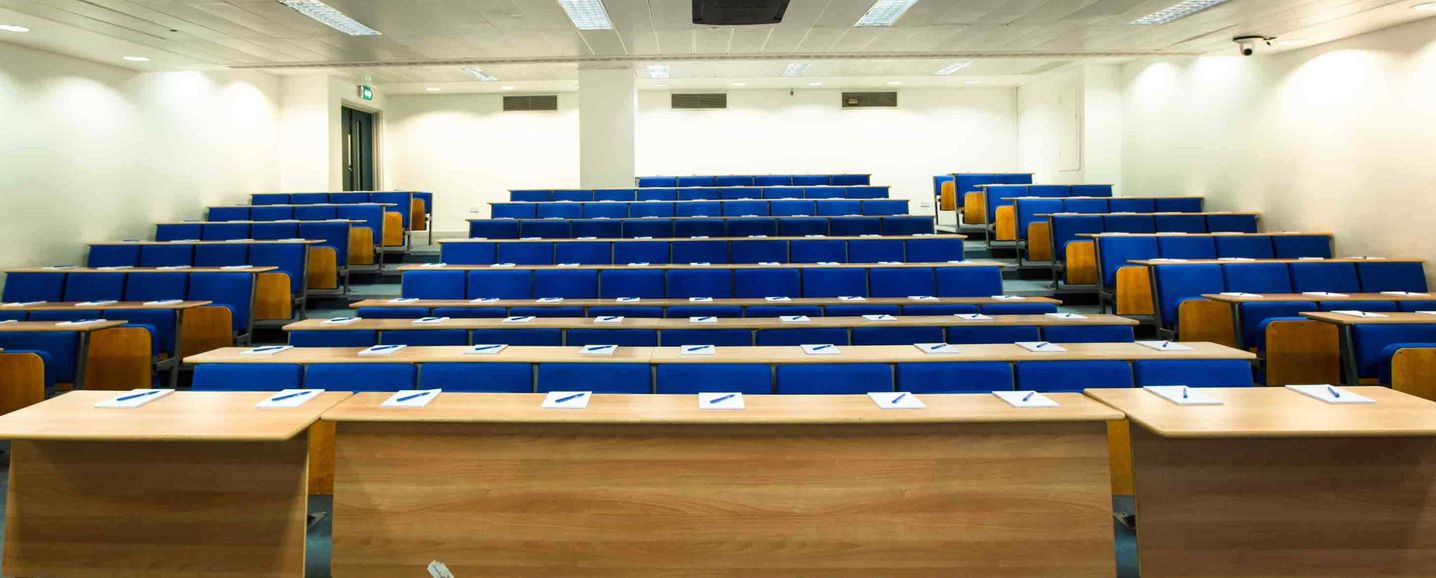 Caption: Lecture Theatre 340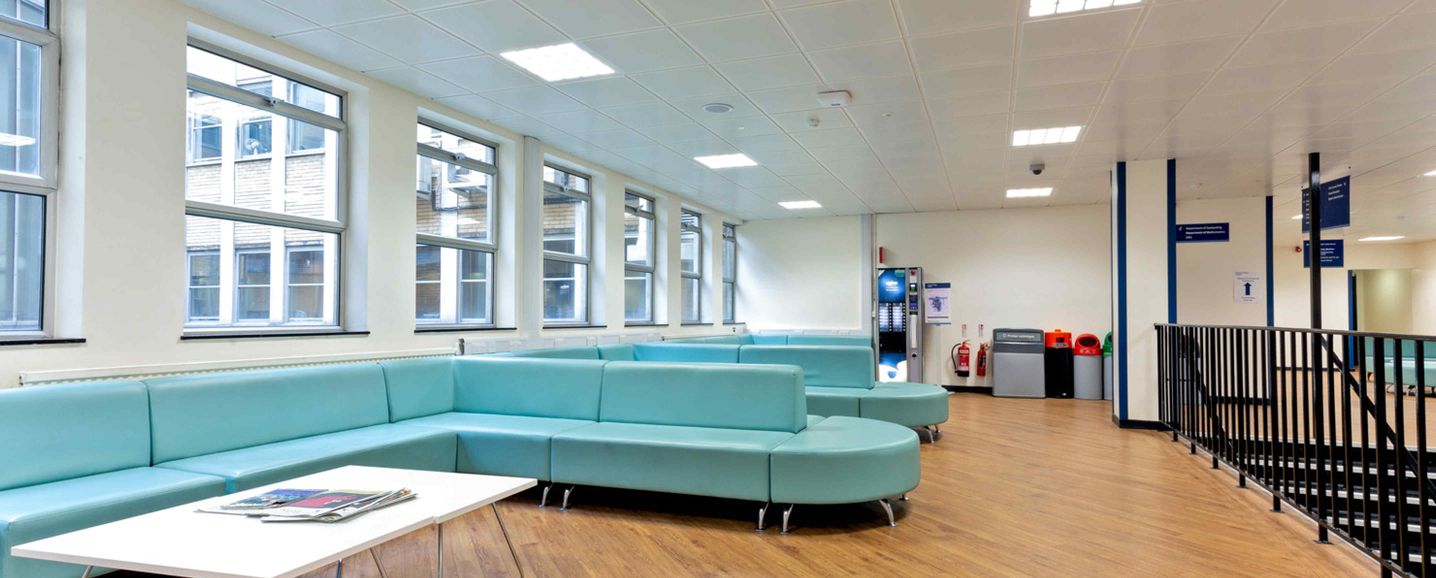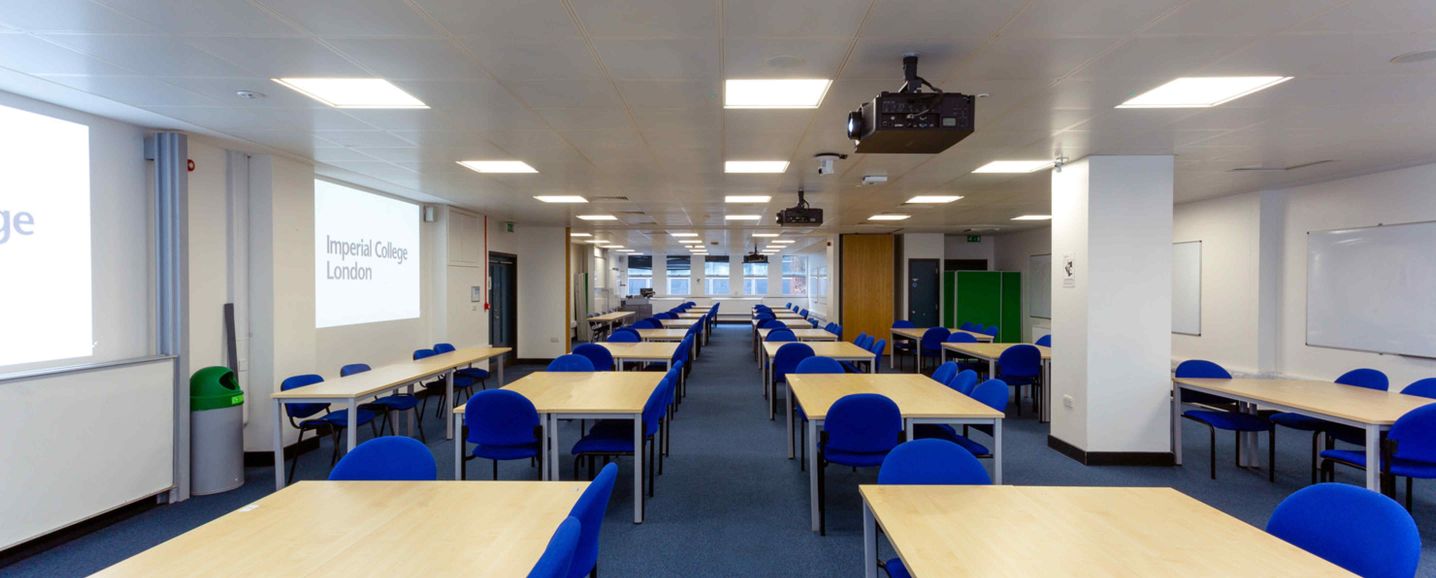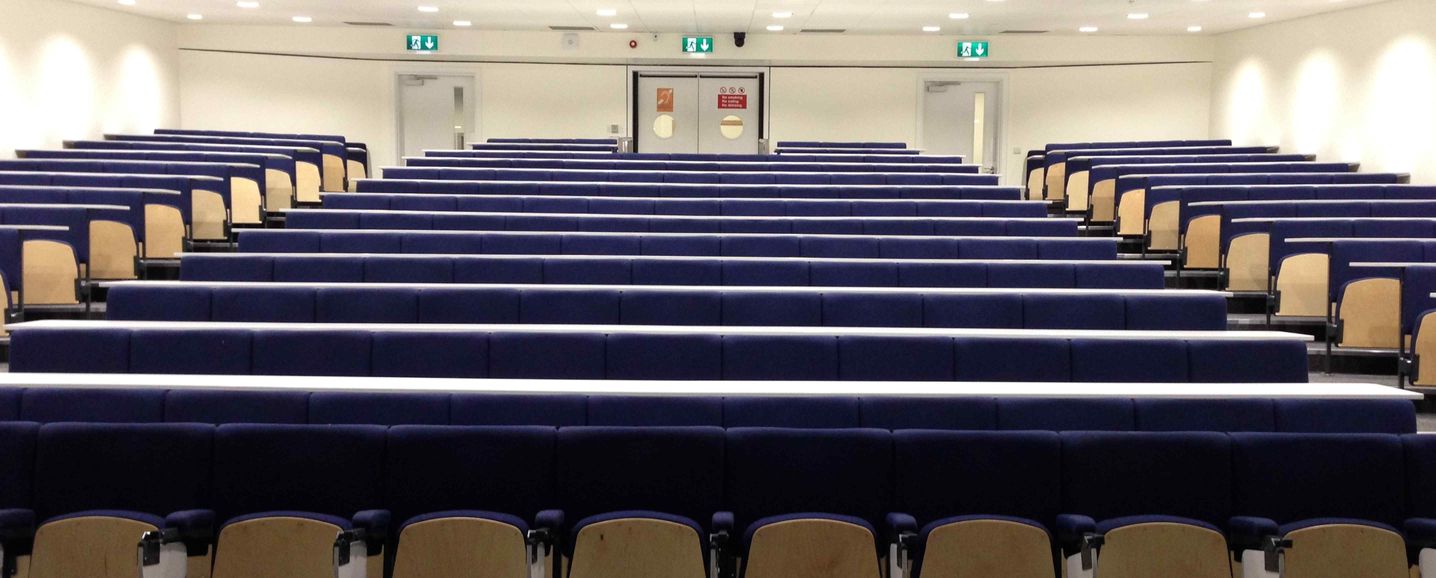 The Huxley Building is located at 180 Queen's Gate and has a wide selection of lecture theatres and seminar rooms, which can be used for training, seminars, conferences and meetings.
Lecture Theatre and room capacities
---
The Huxley Building offers a variety of purpose-built lecture theatre rooms equipped with the latest audio-visual facilities alongside a range of classrooms. Catering areas can be set up in the main entrance of the building or in certain rooms.
| Rooms | Boardroom | Cabaret | Classroom | Theatre | Reception |
| --- | --- | --- | --- | --- | --- |
| Clore Lecture Theatre | / | / | / | 270 | / |
| Lecture Theatre 130 | / | / | / | 83 | / |
| Lecture Theatre 140 | / | / | / | 57 | / |
| Lecture Theatre 144 | / | / | / | 101 | / |
| Lecture Theatre 145 | / | / | / | 112 | / |
| Lecture Theatre 308 | / | / | / | 194 | / |
| Lecture Theatre 311 | / | / | / | 157 | / |
| Lecture Theatre 340 | / | / | / | 153 | / |
| Room 341 | 28 | / | 44 | 44 | 44 |
| Room 342 | 30 | / | 68 | 68 | 68 |
| Room 503 | 26 | / | 49 | 49 | / |
| Room 658 | 22 | / | 22 | 22 | / |
| Room 711C | 16 | / | 41 | 41 | / |