Imperial Artworks Group
Get involved
There are lots of ways for the College community to get involved in our work:
Share photos of art in your departments to help us understand what is displayed around campus
Share your views about spaces that might be good for new art, opinions on our current artwork and what (and who) you'd like to see in our art around campus
Volunteer to join our task groups.
Get in touch: artworkgroup@imperial.ac.uk
Who we are
The Artwork Group was commissioned in late 2020 to better reflect Imperial's diverse current and former staff and students through its art. We consult with the College community to identify individuals and groups whose images might be portrayed, help organise the creation of new works, including portraits, and advise on where these should be displayed. We coordinate with several College initiatives that address racial and other inequalities, including the History Working Group. Our Group reports to the University Management Board on our progress in better representing our vibrant community and its commitment to equality, diversity, and inclusion.
What we do
Our Group has focussed on visual arts, organising events including an RCA student project to portray diverse Imperial staff and students, a hackathon sculpture competition for our students, assisting the Grantham Institute mural project and the current Black People of Imperial College exhibition. We have commissioned new portraits and relocated others to 170 Queens Gate to better display our diverse history of academic excellence and worldwide impact. We also launched, in October 2022, the digital Culture Channel, which displays images on public screens College-wide.
Our current projects
Find out more about the projects we're working on at the moment: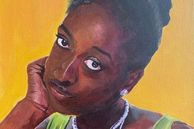 Black People at Imperial
An exhibition of portraits celebrating the Black People of Imperial, currently installed outside the Read Lecture Theatre, level 5, Sherfield.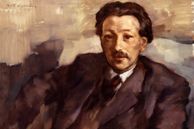 Reflecting our community through portraits
New portraits commissioned and others relocated to 170 Queens Gate to showcase our diverse history and impact.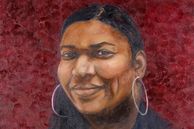 Imperial RCA EDI Portrait Prize
A joint project with the Royal College of Art to reflect the diversity of our community through RCA student portraits of Imperial staff and students.
Upcoming visual arts events