MSc in Statistics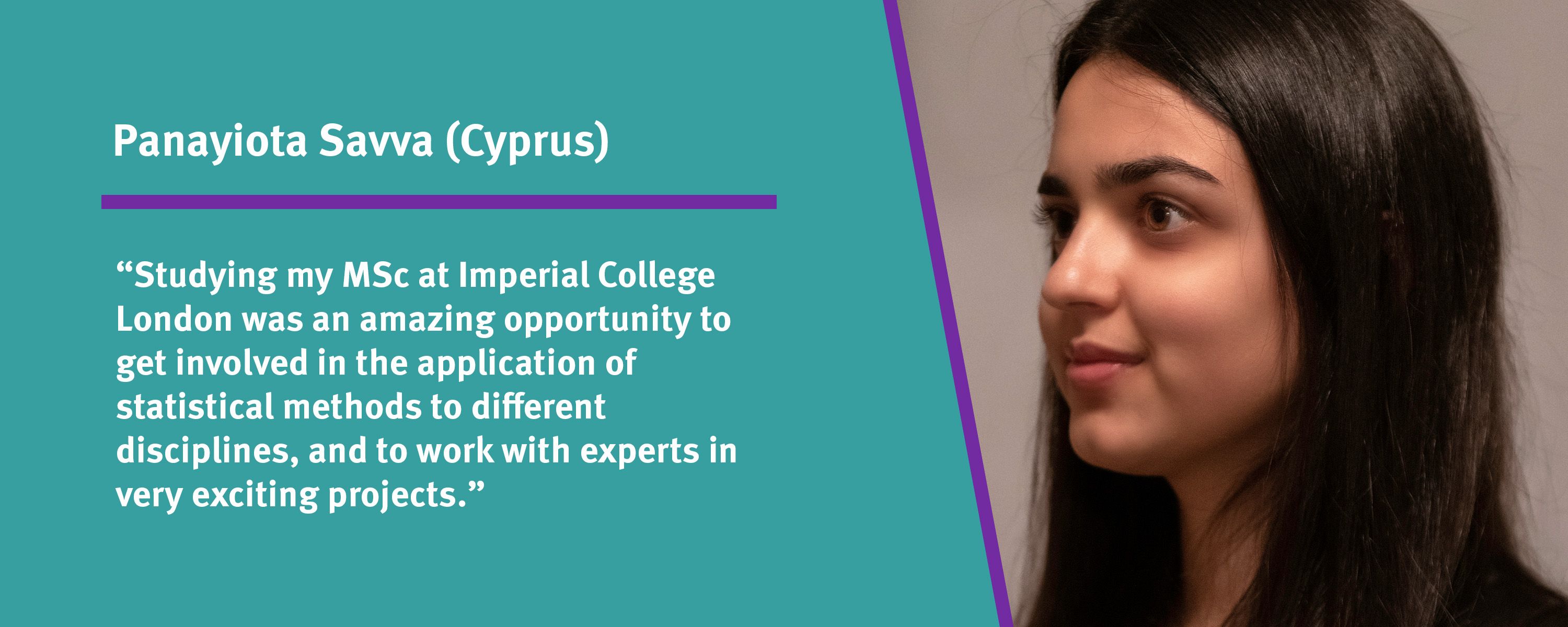 Panayiota Savva: "Studying my MSc at Imperial College London was an amazing opportunity to get involved in the application of statistical methods to different disciplines, and to work with experts in very exciting projects."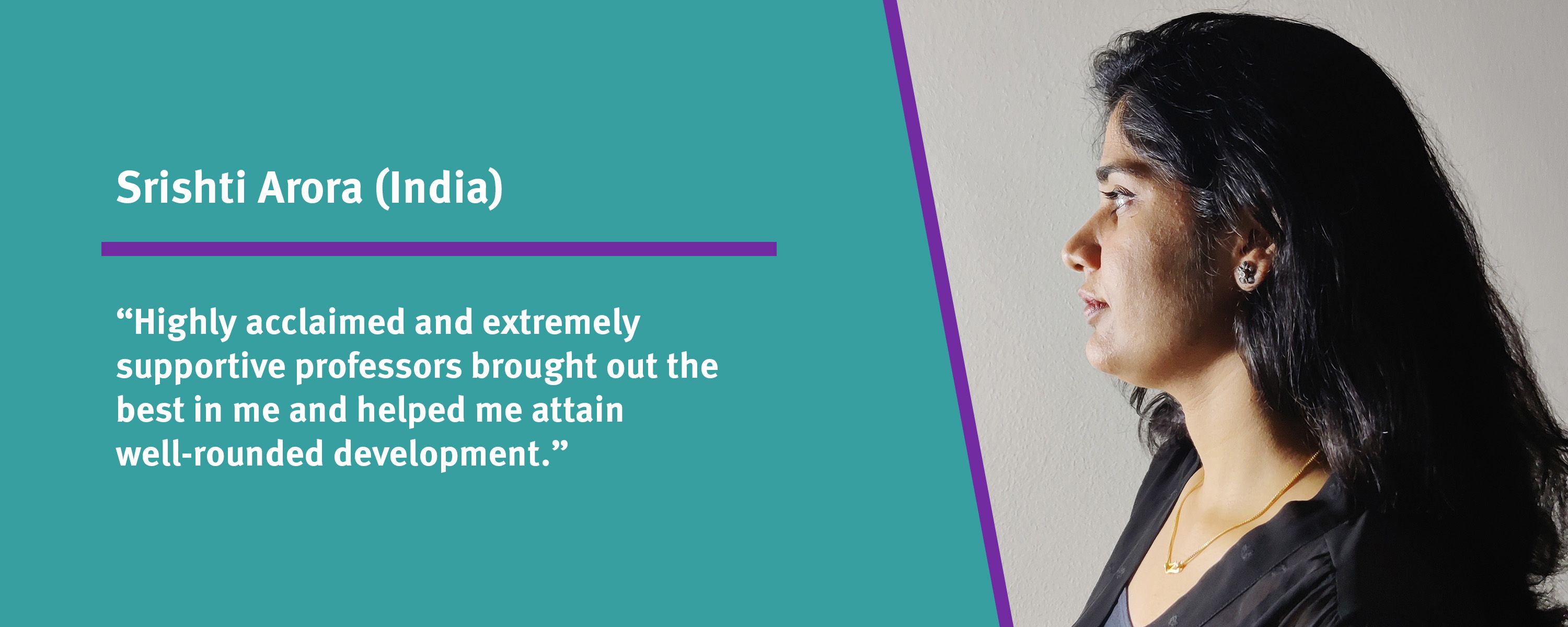 Srishti Arora: "Highly acclaimed and extremely supportive professors brought out the best in me and helped me attain well-rounded development."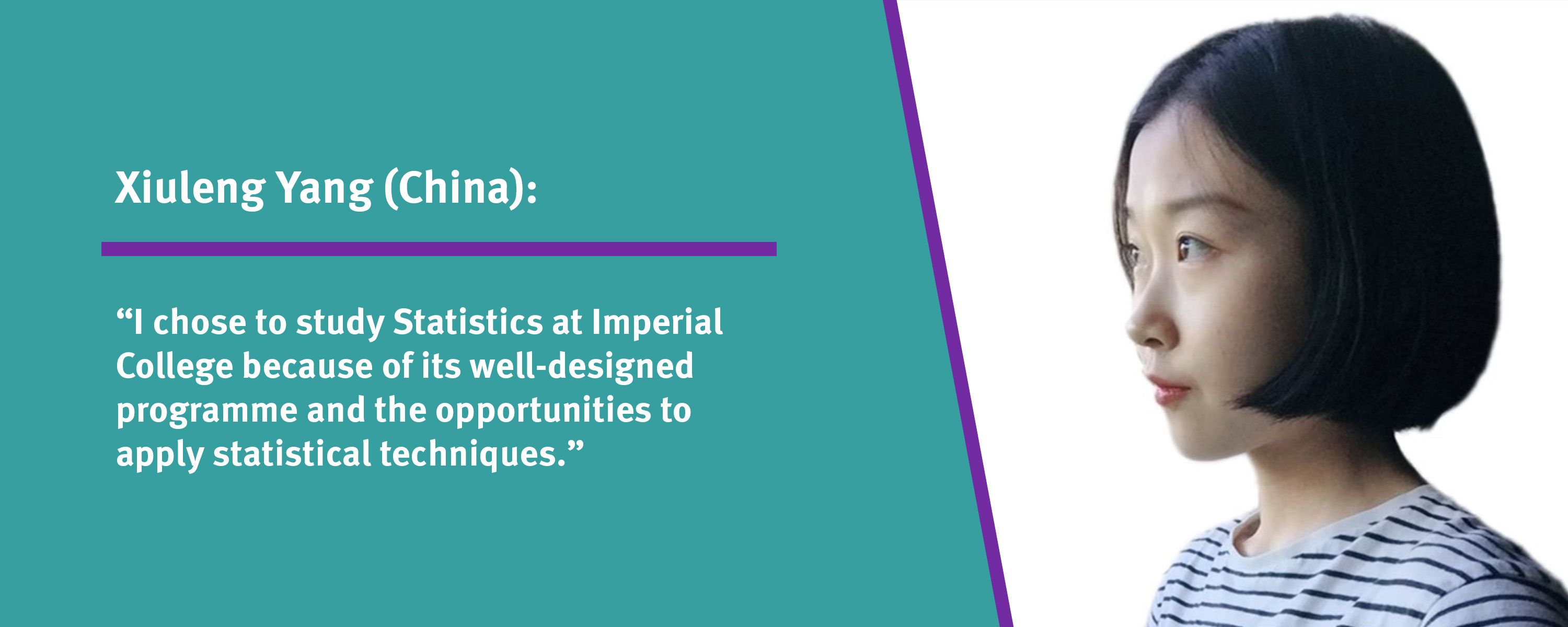 Xiuleng Yang: "I chose to study Statistics at Imperial College because of its well-designed programme and the opportunities to apply statistical techniques."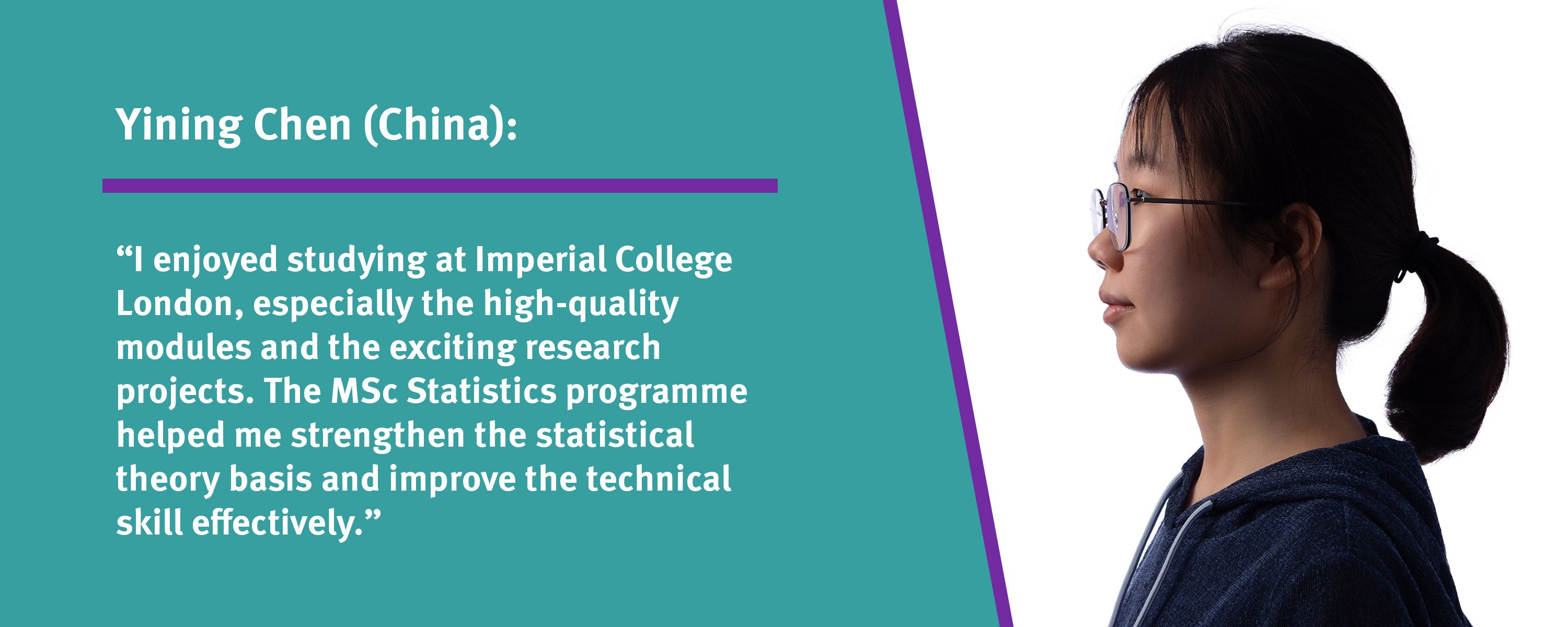 Yining Chen: "I enjoyed studying at Imperial College London, especially the high-quality modules and the exciting research projects. The MSc Statistics programme helped me strengthen the statistical theory basis and improve the technical skill effectively."