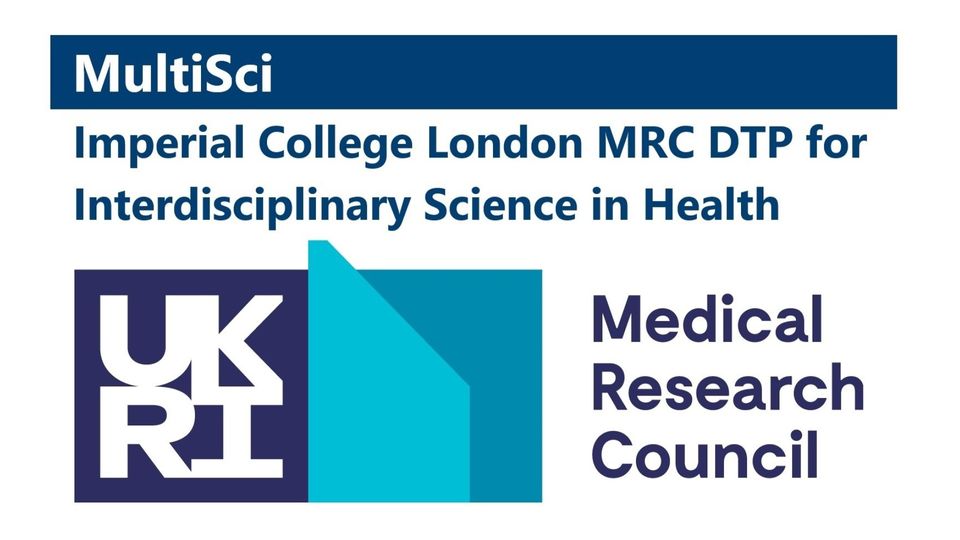 MultiSci DTP
The Imperial College London MRC DTP for Interdisciplinary Science in Health (MultiSci) has been established to enable graduates to undertake a 4.5 year training programme, including a research project plus training in research methods and transferable key skills, leading to the submission of a doctoral thesis and the award of a PhD.
MultiSci reflects Imperial College's drive to constantly improve our positive research culture, with a structure that puts our students at the centre, providing them with supportive, embedded cohort mentorship, innovative career development tools developed for this programme and training, at both wider research and transferable skills levels.
Admissons for October 2023 is now closed.
Why we'd like you to apply
The vision of MultiSci is to stimulate the creation of a new generation of life-scientists equipped with the quantitative, technological, and bioscience skills required to conduct cutting edge research across the fundamental and applied medical biosciences. To achieve this we want to recruit from as broad a spectrum of institutions and experience as possible. We welcome applications from any potential students who fulfil the eligibility criteria.
Phases
Support and mentorship
Cross Institution DTP Career Talks Series
Mentoring Meetings with Career Talks Cornerstone Champions
MRC DTP Student Committee Meetings
Wellness Action Plans
Programme Director Lunch Meet Up
Annual Focus Group
Imperial PG events
Training
Adapt to Postgrad
Chemical Kitchen
Computer tutorials
Journal Clubs
Laboratory/computational experience
Research supervision
Technical workshops
Tutorials and Seminars
White City Campus
Personal Planning and Development course: Attributes and Aspirations (AA)
Global Networking and Outreach
Annual DTP Colloquium
Health Industry Exchange and Policy Engagement Retreats
Business Plan Pitches
Writing Up Retreats