Ideas Inspiration
Need some inspiration? These are some ideas generated through our Ideas Workshops and other forums:
A gyroscopic backpack for people who are unsteady on their legs to use instead of walker devices,
A 150dB horn for cyclists to make a lorry aware they are on the inside
A way to charge mobile phones and LED lights from a cooking fire using thermoelectric material
A method of vacuum food storage for use in developing countries
A mobile phone app intended for slow connections, that allows pupils in African countries to get in contact with tutors
Refrigeration without electricity
Why not also check out the ideas below from former FoNS-MAD! Finalists and Winners
FoNS-MAD Finalists 2018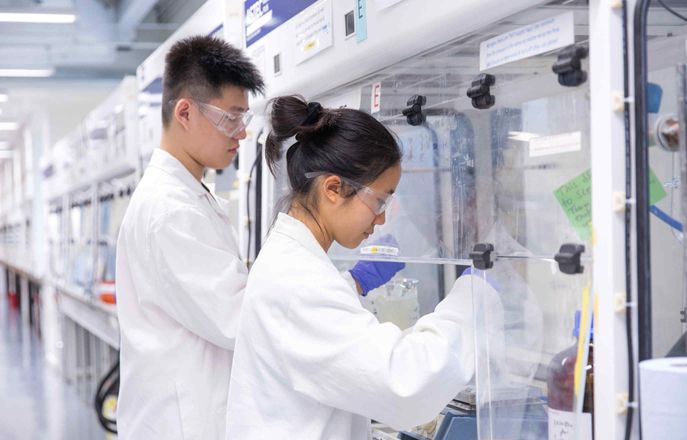 FeaFOG
Team FeaFOG are Ming Toh and Yuxin Zhang of Life Sciences, and Brady Han of Materials.

FeaFOG created an innovate sponge that would help people get rid of kitchen oil and prevent it being poured down the drain.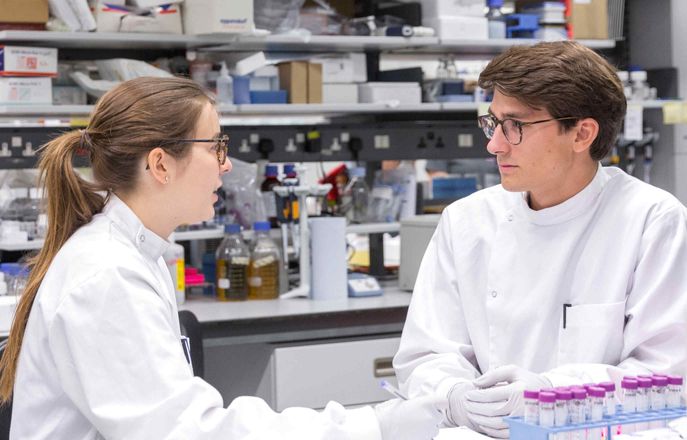 miCHIP
miCHIP are Georg Wachter (Life Sciences), Martina Oliver Huidobro (Life Sciences), and Alejandro Marquiegui (Life Sciences).

The team worked on an idea to develop a low-cost, portable test which could detect a range of diseases including Alzheimer's using less invasive procedures.

FoNS-MAD Finalists 2016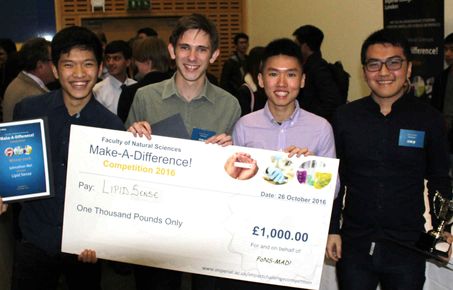 LipidSense
Kevin Halim and Joel Wong Wen Han of Chemistry; Kamal Nahas of Life Sciences; and Johnathan Mei of Mathematics.

The team developed a simple and rapid test of peroxide concentration in frying oil to determine if it is suitable and safe for consumption and re-use.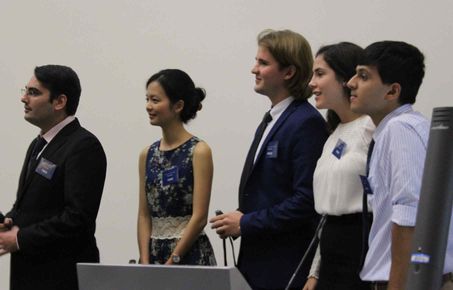 MosquiDerm
Stephan Koenigstorfer of Physics; Claudia Liang Peng of Life Sciences; Ana Losada from Chemistry; Dimitrios Karponis and Uddhav Vaghela of the Faculty of Medicine.

MosquiDerm's project investigated the prevention of mosquito penetration by minimising the frictional adhesion forces between mosquito and a host surface.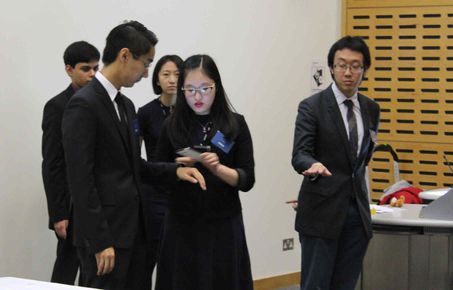 Penteract
Alice Cao and Ashim Sen Gupta of Physics; Wern Ng of Chemistry; Xinran Liu of Civil Engineering; and Kaiji Wang of the Faculty of Medicine.

Penteract developed an idea for an electrochemical MIP-capacitor sensor powered by smartphone NFC.
FoNS-MAD! Finalists 2014 and 2015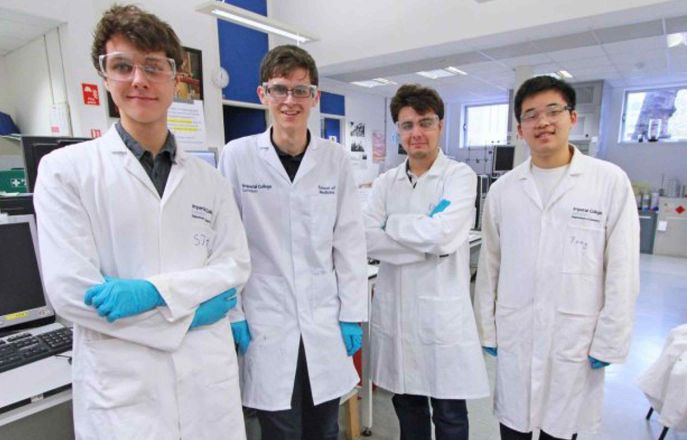 Hidden Gens
Hidden Gens, who won the 2015 competition overall, are Stanislav Piletsky, Zeyu Yang and Cristian Zagar from the Department of Chemistry, and Simon Rabinowicz from the Faculty of Medicine.

The team's project aim was to synthesise molecularly imprinted polymers (MIPs) that selectively bind to specific blood antigens. This has a number of applications, but Hidden Gens' primary objective was to engineer a new design of blood-type testing strip. Hidden Gens submitted a patent application for their idea in October 2015.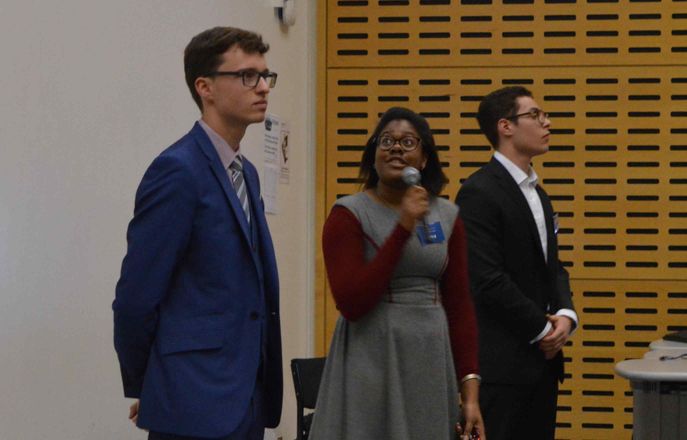 The Velox Group
Lauren Dennis and Jakub Vaith from the Department of Chemistry and Cameron Doughty from the Department of Life Sciences form The Velox Group, FoNS-MAD! 2015 Finalists.

The team identified a disease without a simple qualitative technique for in-field patient diagnosis: Rift Valley Fever virus (RVF), which infects livestock with up to 90 % lethality, and has the potential to infect humans. The team worked on a qualitative in-field test for Rift Valley Fever using antibodies conjugated to nano-particles.
FoNS-MAD! Finalists 2014 and 2015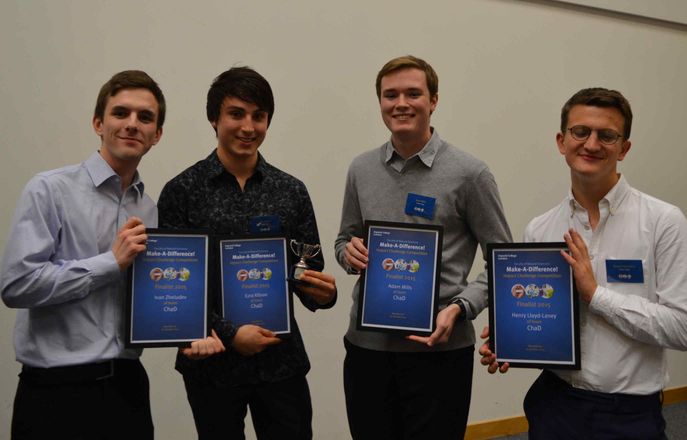 Team CHaD
Team CHaD are Ezra Kitson, Henry Lloyd-Laney, Adam Mills and Ivan Zheludev, all from the Department of Life Sciences.

The team worked on an idea to combat the disease schistosomiasis. They sought to develop a device to detect the presence of Schistosoma mansoni in water, which was simple enough to be used by non-specialists. The team received the endorsement of a major charity, the Schistosomiasis Control Initiative (SCI), who are based at Imperial College, and spent their placement in lab space within the Natural History Museum.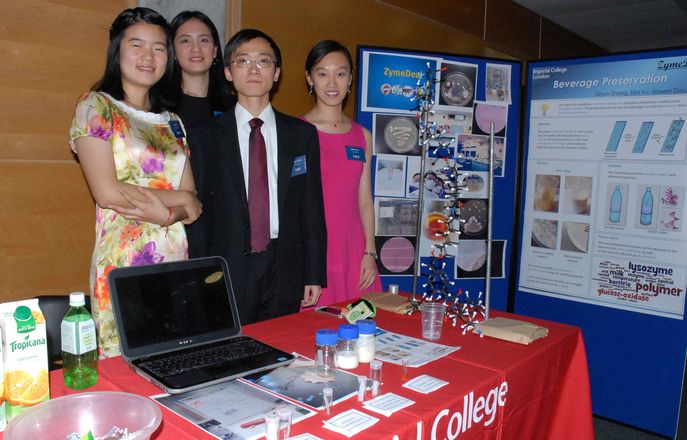 ZymeDeal
The winners of the 2014 FoNS-MAD! Competition were ZymeDeal, who developed an enzyme-coated polymer that keeps drinks fresh at room temperature.

Following their FoNS-MAD! success, the team won a share of the £13,000 prize fund for the China-UK Challenge 2015. They have also won funding and business mentorship from Climate-KIC, a European initiative. This equates to £3,500 in funding for future experiments and three hours a month with a business mentor, guiding them in market research.