Training

The UK DRI Centre at Imperial boasts an excellent range of training opportunities available to PhD students and postdoctoral researchers

Surrounded by top scientists working at the cutting-edge of dementia research, the training opportunities accessible to you as a PhD student and Postdoctoral Research Associate at Imperial College London are like nowhere else. From monthly Early Career Researcher (ECR) meetings and specialised training modules to networking events with world-leading experts, we pride ourselves on creating an environment that nurtures personal and scientific development at all career stages.
The Centre not only offers a friendly and encouraging work environment, where you feel motivated to engage in scientific discussions but gives us many opportunities to network and connect with other interesting researchers in the field of dementia. "
Janis Transfeld
PhD Student, Nott Group

The integration of distinct scientific disciplines that the UK DRI has established makes working/studying at our Centre a completely unique experience. The multidisciplinary approach fosters an environment that champions collaboration, which affords novel perspectives and opportunities for early-career researchers.
This training page provides an up-to-date snapshot of opportunities offered to PhD students and postdocs in our Centre, as well as useful information for prospective students and researchers.
Training opportunities
Shared Training Opportunities
Connectome 2022 - Registration now open!
2-4 November | Hilton Brighton Metropole hotel
Connectome 2022 is open to all UK DRI members. Whether you're a postdoctoral researcher, technologist, Group Leader, clinician, or PhD student, we hope you will find the programme and activities useful and engaging.
Wednesday 2 November is a dedicated ECR Day, with tailored sessions on leadership, careers, and science - with lots of time for networking in between.


The Dementia Researcher - A network for early-career researchers
The Dementia Researcher is a platform designed to support ECRs. Once signed up as a member, you have access to tonnes of helpful information such as career guidance, developmental training opportunities, job openings and funding calls. There is also a community where you can connect with ECRs all over the world through forums and online messenger.


UK DRI ECR Network
As a PhD student/postdoc at the UK DRI, there are many resources accessible to you on the UK DRI Portal. The ECR network, established in 2019, acts as another source that ECRs can refer to for opportunities, helpful up-to-date information, and support.
Log in to the portal to see more.


Blogs

Writing blogs is a great way to broadcast your activities with the scientific community. Imperial College London offers branded blogs for Imperial staff and students, making it easier to share posts about your latest research, a student expedition, or project updates with a wider audience. Find out more.
Previously a Research technician at our Centre, Aisling Mcgarry was interviewed for a blog written by Dr Stefano Sandros. Read the piece.
Dr Sandros has also written an article 'Eight career tips from Nobel Laureates', which features interviews from 24 prizewinners on everything from handling rejection to seizing the moment.
PhD Training
Imperial College London Graduate School
The Professional Development Programme boasts an impressive range of free online courses for postgraduate students at Imperial College London, with some including workshops and in-person activities.
The programme offers opportunities for postgraduates to develop attributes which are of most value to a broad range of employers and supports students to develop as world-class researchers.
Research Computing and Data Science
Research Communication
Professional Progression
The 2021-22 course programme commences in October and dates will be advertised from late September 2021.

Top 10 tips for new PhD students
Check out this blog on the Dementia Researcher with 10 handy tips for newly enrolled / prospective PhD students.
Postdoc Training
The Postdoc and Fellows Development Centre
The Postdoc and Fellows Development Centre (PFDC) offers a bespoke programme of development opportunities for postdoctoral students.
"The Postdoc and Fellows Development Centre has been phenomenal in helping to write my applications and practice my interview skills. They are such a valuable resource for postdocs and really help us to advance our careers."
A few examples of the courses offered:
Writing Tools for Research Publication Success
Science Communication: Reaching a Wider Audience
Preparing Successful Fellowship Applications
See the course list for full details of opportunities. 2021/22 dates to be confirmed.
Pathways for Postdocs
As a postdoc, you are a highly skilled individual. But what do postdocs do if they don't become academics? What are your other career options and how do you get that next job?
Pathways for Postdocs aims to help you understand and highlight your transferable skills so that you can learn how to evidence these skills to make you competitive in your next career move.
People and Organisational Development
The people and organisational development team offer training for Imperial staff in a range of areas:
Core Skills Development
Management and Leadership Development
Safety Training
They also offer 1-1 coaching and mentoring services.
Student voices
Hear what some of our students have to say...



Jiabin Tang - Matthews lab
"I really enjoyed my PhD time in UK DRI Centre of Imperial. The Connectome is very helpful to meet new people and get more novel ideas about research. There are loads of opportunities to attend various seminars, which are designed for us to communicate and get feedback on our research. Technical problems are not always published with a paper, so communication is really important for my research to keep going. Collaborations are more convenient inside and between DRI centres, which has saved me time to achieve my research aims."
---
Kevin Ziegler - Nott lab
"For me, Imperial College London is a beacon of modern research, attracting brilliant scientists from all over the world and providing them with unlimited opportunities through the provision of state-of-the-art technology and the creation of an encouraging environment. As a young person and a researcher at the beginning of my career, I wanted to be part of this environment because, on the one hand, I get the support here to develop my own ideas with the acceptance for mistakes and, on the other hand, I am offered first-class education to pursue and implement these ideas."
---
Xiaoqi Zhu - Grossman lab
"The UK DRI is an amazing institute and I am happy to study my PhD here. There are a lot of supports for research, such as academic training and administration. During the annual Connectome, there are special lectures for ECRs, which is quite helpful for students, and the main conference includes many wonderful lectures, which offers me a chance to learn what happens outside our institute. I can also meet many researchers within and outside my research area here, so that it is easy to find help and cooperation."
---
Charlotte Luff - Grossman lab
"I am very grateful to have done my PhD at the UK Dementia Research Institute at Imperial College London. The quality of research being done at our institute is outstanding and importantly varied- hearing about it has taught me a great deal outside of my field and created the perfect environment for collaboration, as well as allowing our lab to work on everything from the biophysics of a single cell to the translation of interventions for dementia to humans. Having been at the institute since its inception, I have always been made to feel like an integral part of the work that is done here."


---
Janis Transfeld - Nott lab
"To me, being a PhD student at the UK DRI center at Imperial has been a great experience so far. The center not only offers a friendly and encouraging work environment, where you feel motivated to engage in scientific discussions, but gives us many opportunities to network and connect with other interesting researchers in the field of dementia. By bringing together experts from dementia subfields, the UK DRI provides plenty of room for learning, ideas, professional growth, and career development."
---
David Miao - Wisden lab
"I joined the UK DRI as a PhD student almost four years ago when the DRI had just started. Being part of UK DRI at Imperial has transformed my view of science and inspired me so much of being a part of the academia. Each time in the centre's monthly meeting as well as during the annual Connectome events, I can learn so much from people working on completely different fields but having the same goal to make a difference. Also, during my daily life, I am proud of being one of the research contributors who collectively help to make our society better. When I meet charity volunteers doing donation at supermarkets, I always talk to them, telling them what's going on in my lab. I express my most sincere appreciation for their generous work and tell them how their voluntary actions are making a huge impact on the research front. Overall, DRI has trained me from an immature student into a competent science investigator and taught me so much about caring for the people needing the most."
---
Courses, Seminars and Events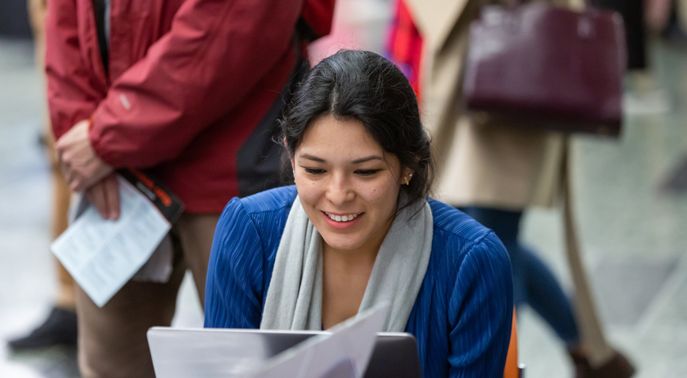 Courses
There are a number of specialised training courses which Imperial students and postdoctoral researchers can sign up for.


Public Involvement Training

The Patient Experience Research Centre (PERC) has recently released an online course 'Public Involvement in Research' which is aimed at researchers and available to staff and students for free via Coursera. Read more and register.


Global Parkinson's Genetics Program


GP2 is a program aiming to further understand the genetic architecture of Parkinson's disease (PD) through genotyping diverse patient groups and studying rare familial forms of PD. GP2 is committed to global collaboration and open data, and will provide training and resources to scientists and clinicians across the globe.
Check out the online training courses available on their GP2 Learning Platform.
Two new courses added!
-GP2 Bioinformatics Training Workshop
-Intermediate Bioinformatics for Parkinson's Disease Genetics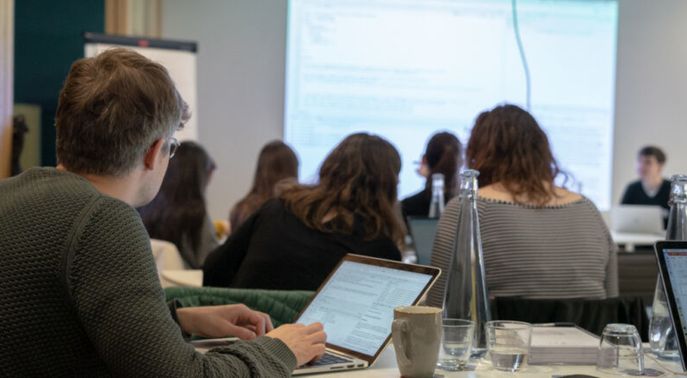 Seminars & Events

ECR Theme Events
We regularly run workshops, seminar programmes and conferences covering a broad range of topics and research areas. Monthly ECR meetings dedicated to specific scientific themes allow PhD students and Postdocs from different UK DRI centres to share their work and hear that of others.
"Bridging the gap between clinical and preclinical research" - Vascular Theme ECR Workshop - 23 February 2023
Edinburgh
Deadline for registration is the 6th of January.
Parkinson's disease ECR Workshop - 9 March 2023
Manchester
Deadline for registration is the 6th of February
Find event and registration information, as well as recordings of past ECR theme seminars, on the UK DRI portal.
Clinical Workshop CURE-ND
2 February 2023
On the 2-3 of February 2023, CURE-ND will be holding an in person Clinical Workshop at the Paris Brain Institute.
This two-day workshop will cover clinical trials platforms, preventive trials for genetic diseases and digital assessment biomarkers. Speakers include Prof David Sharp (UK DRI Care Research and Technology), Prof Paresh Malhotra (Imperial College London), Prof Maarten Van Den Bossche (KU Leuven), Prof Matthis Sinofzik (DZNE), and other established researchers and early career researchers working across a wide range of neurodegenerative diseases.
Read more and register on the UK DRI Portal.
Registration deadline is the 20th of December.
Catch up on past seminar recordings
The How's and Whys of Writing Research Grants and Fellowship Applications
In June 2021, Centre Director Prof Paul Matthews hosted a Joint UK DRI Centre at Imperial / Department of Brain Sciences seminar series.
This series of short, practical talks were designed to help you better prepare for grant and fellowship applications. See schedule and recordings.


---

Connectome 2021 ECR day
6 October
During the annual Connectome, there are special lectures for ECRs, which is quite helpful for students, and the main conference includes many wonderful lectures, which offers me a chance to learn what happens outside our institute. "
Xiaoqi Zhu
PhD Student
The UK DRI's fourth annual Connectome conference took place 6-9th October.
During the dedicated ECR day, there were roundtable discussions on networking skills, careers and communicating your research as well as parallel sessions for discussion of hot topics in scientific research.
Recordings of the Connectome sessions have been uploaded. Log in to the event portal, accessed from your email invitation, and navigate to 'resources' to view.
---

ECR Theme Events
Catch up on past ECR seminars on the UK DRI portal.
Glia in Neuroinflammation - Neuroinflammation Theme

DNA Repair and Neurodegeneration - DNA Repair Theme

Deep Dive into the methods of imaging and quantifying synapses - Synapse Theme


---
Imperial ARUK Network: Early Career Researcher Event
On 15 December 2020, a diverse mix of local and external speakers, each with their own experiences to share about research life, gave talks throughout the day.
ECR day speaker recordings
Staff and students of Imperial College can find recordings of the speakers on the day here.
External attendees of the event can request access to the videos by contacting ukdri@imperial.ac.uk.
Imperial funding schemes
Below you can find a few examples of internal Imperial funding opportunities for researchers at undergraduate, PhD and postdoctoral levels. See the Research Office page for the full list.
Flexible Talent Mobility Account
The Biotechnology and Biological Sciences Research Council (BBSRC) Flexible Talent Mobility Account (FTMA) supports the mobility and development of academic and industrialist early career researchers (ECRs) and technicians to new environments, with the intention of increasing porosity between sectors and institutions as well as providing a platform for training and skills development.
EPSRC Doctoral Training Partnership (DTP)
EPSRC DTP training grants provide investments in doctoral training, including studentships, vacation internships and Doctoral Prize fellowships.
Funding for a new set of scholarships for Black-heritage students has been announced.
The funding will support one Master's scholarship and one undergraduate scholarship for Home students per academic Faculty each year for the next five years. The Master's scholarships will be particularly focused on programmes that lead to PhD study. Each scholarship would also come with appropriate wrap-around support and mentoring for the scholar. The scholarships will be open to students applying for autumn 2022 entry and onwards.


Imperial will also increase funds for Undergraduate Research Opportunities Programme (UROP) opportunities for Black students, as well as a mentoring/buddying scheme for new Black scholars.


The new Presidential Scholarship for Black Students will be offered to one undergraduate and one Master's (MSc and MRes) in each Faculty (Engineering, Medicine, Natural Sciences and Business for Master's study). Read more and register your interest.
Helpful Contacts

ECR Lead, Department of Brain Sciences - Prof Amin Hajitou

"As ECR lead, I work closely with the PhD students and postdocs, establishing a professional relationship so that they can express any concern or issues they have and I can provide pastoral support.
Encouraging the students and postdocs to elect Reps from all divisions of the Department, we have established an ECR committee with representation of each division, overseas and minority ethnic students and staff. Working alongside the Postdocs and Fellows Development Centre (PFDC), I meet regularly with the ECR committee to give updates on developmental opportunities within the department, to hear of any specific concerns, and to help organize events and activities."
Department of Brain Sciences ECR Group
The DoBS ECR Group, initiated in summer 2021, provides support for postgraduate stages of academia and includes a diverse team of student and postdoc reps, EDI champions, as well as members of the academic service sector.
See list of upcoming events here.
Centre ECR Representatives

Berta Anuncibay-Soto, Research Associate, Wisden Lab
Joe Airey, PhD Student Barnes Lab
Our Sites

Early-career researchers at the UK Dementia Research Institute Centre at Imperial are based across four of the College's campuses:
White City Campus

South Kensington Campus

Hammersmith Campus

St Mary's Campus
White City Campus
The White City Campus brings together scientific researchers, corporate partners, entrepreneurs and the local community to co-exist and co-create on an unprecedented scale, turning cutting-edge scientific research into real-world benefits for society.
The diverse range of scientific endeavours being pursued at White City Campus sparks inspiration and drives innovation amongst our ECR community.
Guides/Help

There are a number of procedures you will come across as a PhD student/Postdoc at the UK DRI Centre at Imperial. See guidance and helpful information for carrying these out in the tabs below.
Common Procedures