Heer group
What we do
Clinical trials of surgical technologies and translational studies of premalignant and malignant transformation.
Background
Cross cutting research spanning the spectrum of major clinical trials, translational studies and basic science.
A focus on urological cancers and stem cell biology.
Consultant Surgeon (2011-). Robotic surgery and complex pelvic cancer.
NIHR HTA Programme Deputy Chair (2022-).
NICE Guidelines Chairman (2021-).
Chairman of the NCRI localised prostate cancer subgroup (2017-2022)
NIHR Clinical Research Network (CRN) Executive for North East & North Cumbria (NENC) (2020-2022)
National Clinical Excellence award (2021).
Newcastle University Director of MD studies and PG Associate Dean (2016-2022)
Cystectomy Program Director for the International Newcastle Robotic Surgery Course (2016-2019)
Urology lead ACF/ACL program (2015-2022)
Research
Clinical trials in kidney, bladder and prostate cancer:
Chief Investigator, NIHR FOLLOW UP; £1.9M; 2024-2028. A natural experiment comparing the clinical and cost-effectiveness of follow-up strategies after radical treatment for prostate cancer
Chief Investigator, NIHR PARTIAL; £1.9M; 2022-2027. Randomised trial of the clinical and cost effectiveness of PARTIAL vs radical nephrectomy for clinically localised renal cell carcinoma
Co-Investigator, CRUK Early Detection and Diagnosis Research PACIFIC; £1.7M; 2022-2026. Evaluating the role of fast MRI and image-fusion for detection of prostate cancer (Lead PI Ahmed)
Chief Investigator, NIHR PHOTO; £2.4M; 2014-2021. A randomised trial comparing photodynamic guided resection with standard white light surgery
Chief Investigator, NIHR VARIANT; £0.3M; 2018-2021. A trial of biomarker-driven treatment in prostate cancer
Principle investigator, NIHR BRC; £0.2M; 2018-2021. Developing biomarkers using mitochondrial DNA mutation lineage tracing for early detection of bladder cancer
Principle investigator, Innovate UK CICERO; £0.3M; 2017-2018. AI-embedded image-enhanced video cystoscopy for a bladder cancer detection
The characterisation of human prostate stem cells:
Principle investigator, Prostate Cancer Foundation award; $1M; 2019-2021. Patient stem cell derived prostate organoids for preclinical testing and treatment stratification.
Principle investigator, Prostate Cancer Research grant; £0.5M; 2022-2025. Mapping the epigenetic evolution of prostate carcinogenesis (Epi-Evo study).
Co-investigator, Prostate Cancer Research grant; £0.5M; 2020-2024. Filling a critical knowledge gap in androgen receptor variant splicing to enable development of new prostate cancer therapies.
CRUK Clinician Scientist Fellowship; £0.8M; 2011-2016.In situ characterisation of prostate stem cell fate.
Royal College of Surgeon's Hunterian Professorship and Medal 2010.
MRC Clinician PhD Fellow; £0.1M; 2003-2006. The role of KGF in prostatic stem cell differentiation.
Our researchers
Professor Rakesh Heer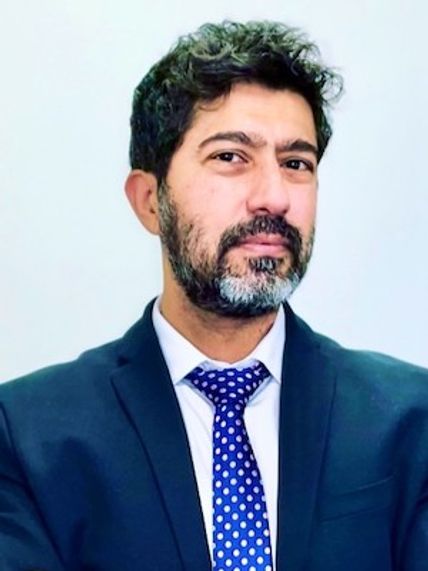 Professor Rakesh Heer
Chair of Urology