Clinical placements

Early clinical exposure for students from the Armed Forces College of Medicine (AFCM) in Egypt
The Programme purposefully offers Armed Forces College of Medicine (AFCM) students on placement a unique opportunity to gain experience of London from the viewpoint of an Imperial College London medical student. Students will gain valuable insight and experience of UK medical practices within the UK National Health Service environment. At the end of the programme, students will attend a Farewell Reception and receive a certificate of completion.
Please note that the AFCM Clinical Placements Programme at Imperial 2020 has been cancelled due to Covid-19. Details of future programmes are yet to be announced.
---
Programme details
Imperial will facilitate a Programme that relies on its operational and clinical experience and educational expertise in this area to coordinate an overarching experience and activities that will include:
• An Academic Programme Lead who specialises in facilitating Placement activities and also address any pastoral and welfare needs that may occur during the placement.
• A dedicated role to coordinate administrative arrangements in advance of arrival including support for visa applications, ensure Health and Safety requirements are met and serve as a conduit with Imperial departments and the NHS Trusts, in liaison with a Project Management Officer/Team at AFCM.
• Dedicated In-person facilitation and support for the duration of the placements.
• Communications including introduction and welcome information packs.
• Welcome and Farewell receptions and feedback sessions.
• A Q&A session to discuss the experience and the differences between UK and Egyptian medical environments and practices.
What our students say...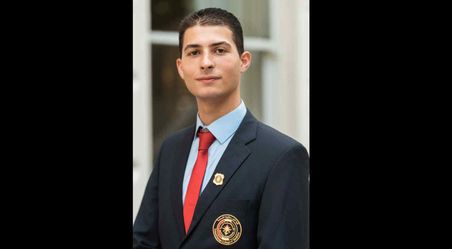 Moetaz Sherif
"I was keen to come to Imperial because of its reputation and heritage, it is ranked as one of the best universities in the world.
"This was my first clinical experience and it was very positive - I have learned a lot, especially in how teams handle emergency situations.
"It was also nice to spend time in London - surrounded by museums and its history."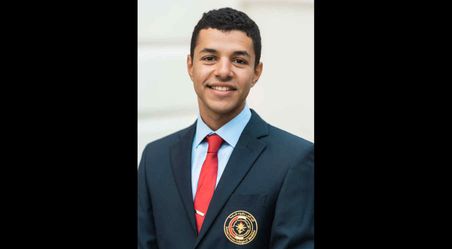 Saifeldeen Wahba
"There were quite a lot of things to learn and I got to meet lots of people, improve my communication skills and understand how programmes are different between Egypt and the UK.
"The doctors also have to know how to teach which is really important and were always happy to help teach me things. It's a really important skill and something I will try and implement.
"It was exciting to spend time in London – I tried to live like a Londoner, and went to the theatres and musicals.
"I would recommend the placement, the exposure is very good and observing the patient-doctor relationships were really interesting."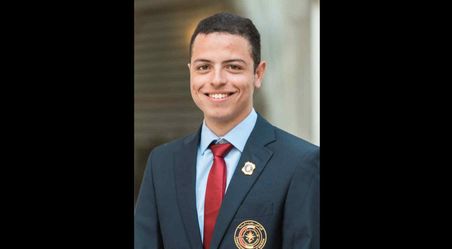 Mohamed Essam Ahmed Ibrahim
"It's very important to have this experience. The consultant in emergency surgery was very helpful and explained the scans to me.
"The British healthcare system is very good and one of my ambitions is to improve the service in Egypt. When I return I will write reports about what I observed here which can benefit our medical system in Egypt.
"I was very excited to come to Imperial - I had heard about it as a world top ten and very international university that makes partnerships with others all over the world."