Endocrinology and Investigative Medicine
Head of Section - Endocrinology
Key studies and research groups
Amongst others, the Section's research interests include:
Neuropeptides and the molecular and genetic regulation of metabolism
Gut hormones to treat obesity
CNS mechanisms regulating energy expenditure
Novel diagnostic and prognostic markers for neuroendocrine tumours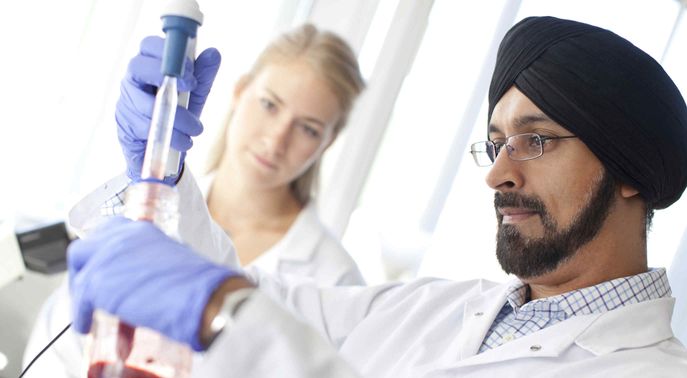 Section leadership
Head of Endocrinology and Investigative Medicine
Waljit Dhillo is a Professor in Endocrinology & Metabolism, Consultant Endocrinologist and an NIHR Research Professor. He completed his medical training at St Bartholomew's Hospital Medical School, University of London in 1994. Professor Dhillo's research investigates novel aspects of endocrine control of obesity and reproductive function. Professor Dhillo is passionate about supporting clinical academic training. He has been Head of training for all Imperial College Academic Clinical Fellows and Clinical Lecturers (since 2005).
Research group leads