Industry Advisory Board Members
Industry Advisory Board Members
Govind Balakrishnan
CEO Curio. Curio is an intelligent audio app that curates the best of journalism for busy people on the go.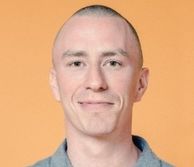 Dan Garrett
Co-founder and CEO of Farewill, a multi-award company on a mission to change the way the world deals with death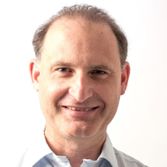 Dr David Sharp
Dr David Sharp is Head of Autonomous Mobility at Ocado Technology.
Dr Kedar Pandaya
Director, Cross-Council Programmes, UKRI. He is responsible to develop exciting Cross-Council opportunities in emerging technology.
Dr Tan
PepsiCo R&D External Innovation Senior Principal Tech Scout, focuses on building partner networks for the PEP Wellness & Health Management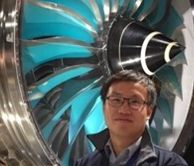 Patrik Lei CEng
Patrik is Senior Data Science Manager at Nissan Motor Corporations Global Customer Experience Department based in London.
Joel Obstfeld
Joel is a Distinguished Engineer within Cisco's Emerging Technology & Incubation team, helping to develop early-stage internal start-ups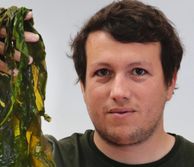 Pierre Paslier
Cofounder & Co-CEO, Notpla, inventor of the world's first edible water bottle and a series of seaweed-derived packaging products
Prof. Navin Ramachandran
Prof. Navin Ramachandran is on the board of directors for the IOTA Foundation, his interest lies in the human-centric uses of IOTA for healthcare.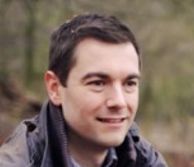 Stephen Dimbylow
Head of New Product Innovation Dyson (Floorcare), with his team of engineers, inventing the future floorcare technology at Dyson.
Virginia Gardiner
CEO, Loowatt. Inventor of Loowatt toilet system with 15 yrs leading innovative startups. IDE 2008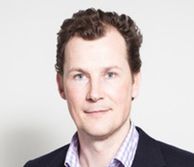 Will Butler-Adams OBE CEng FRGS FCGI FIMechE
Chief Executive Officer, Brompton Bicycle
Previous IAB Members
Dan O Boyle, Director of Operations; Fraser Dunn, Technical Director - Aston Martin
Marco Rocchetto, Technical Lead; Product Innovations - Konica-Minolta
Joel Obstfeld, Chief Architects Office Engineer - Cisco
Ian Forrester, Senior Producer - BBC Research & Development
Abigail Sellen, Principal Researcher and Deputy Director - Microsoft Research Cambridge
Nathalie Martin, Senior Scientist and Head of Behaviour and Perception - Nestle
Christian Saclier, Global Head of Design - Nestle
Roy Burek, CEO - Charles Owen
Mike Ashmid, CEO - Cellbond
Phil Martin, Senior Researcher -

Transport Research Laboratory

(TRL)
Dr Rajab Said, Academic and R&D Collaboration Manager - ESI Group
Dr Yijiang Wu, Business Innovation Leader - Cisco
Bobby Zaman, Operation Manager - Cisco
Nick Chrissos, Director of Innovation (Europe) - Cisco
Graham Brett, MD - Therefore Design
Joe White and Wendy Tan White
Glen Robinson and Peter Schwabach - Shield Investment Management
Alex van Someren - Amadeus Capital
Charlotte Heard and Alex Bone - Mettle
Alexander Sheen - Boeing
Stephen Knowles, MD - IDC
Jamie Bates, Global Design Excellence Leader - Unilever
Mark Delaney, Head of Huawei London Design Studio - Huawei