Blood Lines
Blood Lines is a participatory knitted installation inspired by the vascular system.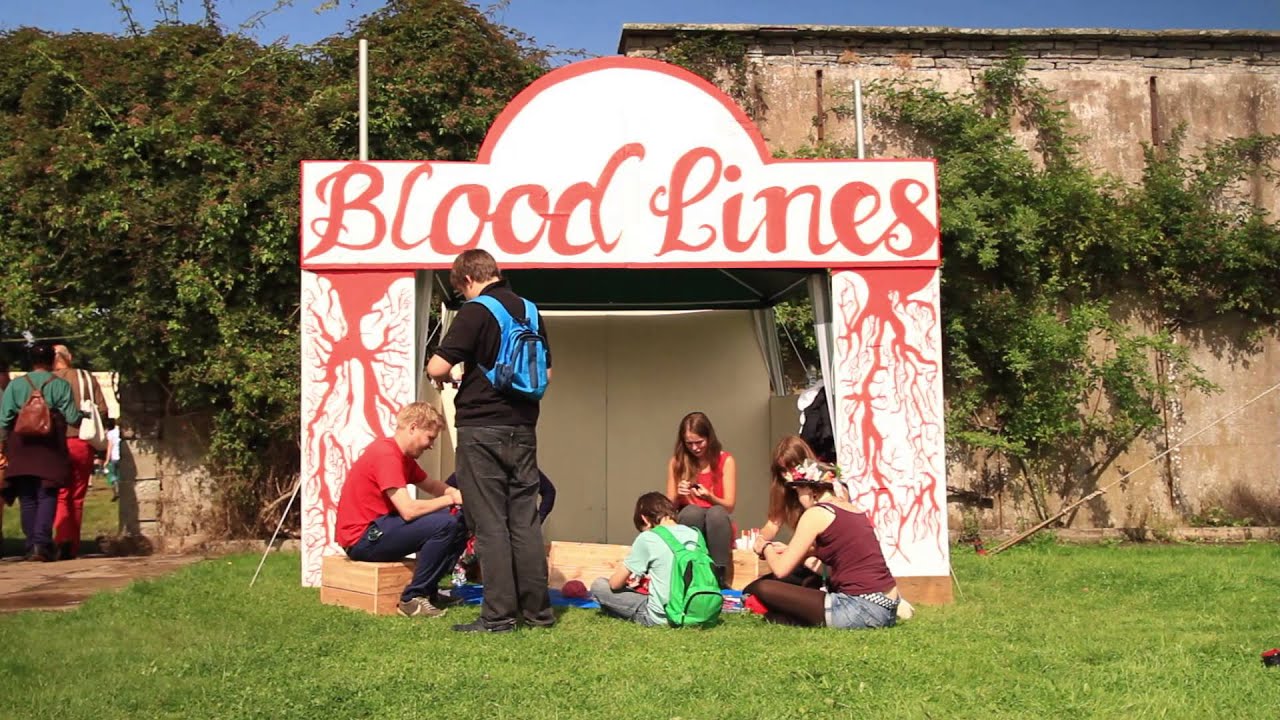 The project was developed through a collaboration between a textile designer and scientists from the Natonal Heart and Lung Institute. The aim was to create a playful, interactive and visually striking way of engaging with vascular science.
The audience created knitted tubes of different sizes, representing veins, arteries and capillaries.
As they knitted, they chatted to scientists about the structure and function of blood vessels, how they connect together, their role as the transport system of the body and what diseases and conditions affect blood vessels.
The knitted blood vessels were then joined together to make a connected system, growing as more and more were added.
Blood Lines was presented in Einstein's Garden at the Green Man Festival 2013.
Collaborators: Neil Dufton (NHLI Research Associate), John-Poul Ng-Blichfeldt (NHLI PhD student), Rachael Pilston (Textile Designer)
Creative Producer: Ellen Dowell
Neil said…"The concept was perfect, the possibility to 'knit a blood vessel' was just odd enough to grab the attention and lead them to ask the exact question we wanted 'why are you doing this?' giving myself and John-Poul the opportunity to engage with people…The repetitive and immersive nature of the activity worked with all ages and made it perfect for capturing and keeping the audience. The fact that so many people returned over the weekend was testament to their enthusiasm for the piece."
John-Poul said…"It was interesting for me, the visual approach by Rachael and Ruth and their interest in the branching pattern of the vessel network, and the aesthetics of it helped me think about the science from a different perspective. I found them very easy to work with and their skills at knitting were valuable for me with no prior skills in this at all."
Rachael said… "…people were interested in learning a skill, practising one they already had and on top of that were all interested to learn why they were doing it, what the science behind the project was and to have a chat with the scientists. This highlighted that the craft element of the project went hand in hand with facilitating the teaching by our two scientists. By getting people to engage physically we were also giving them the chance to engage with the science..."