Welcome to the UK's leading Bioengineering department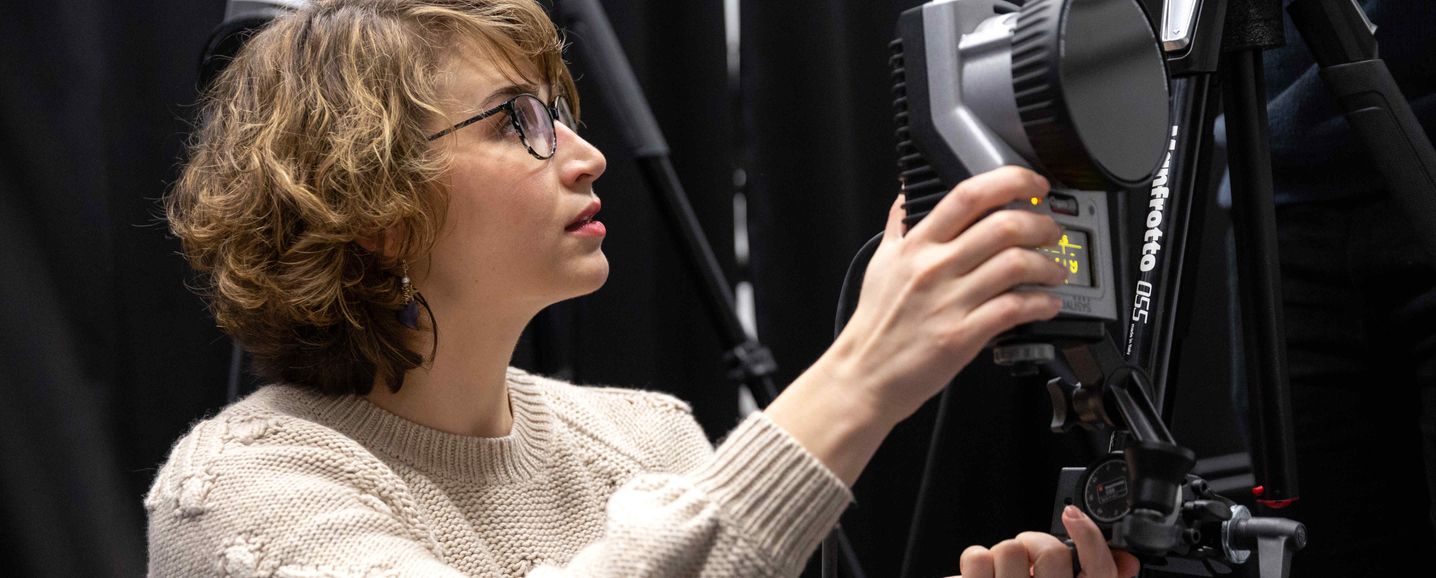 Caption: Vasiliki Vardakastani, Research Associate in the Biomechanics Lab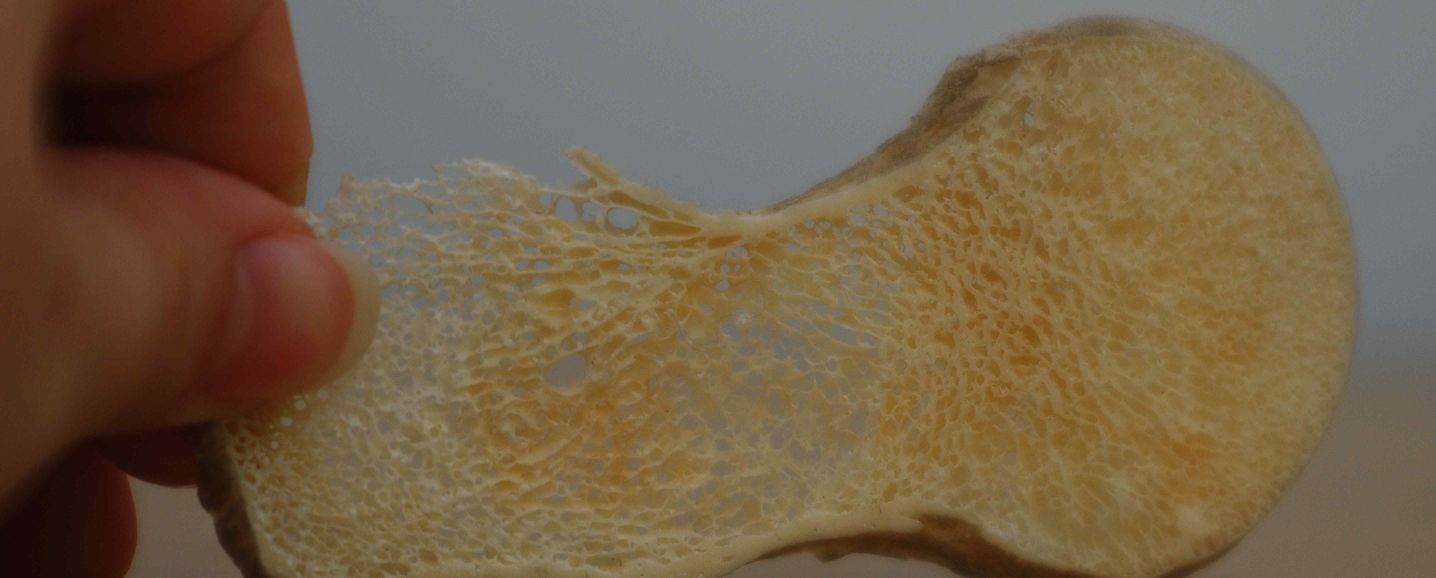 Caption: Admiring the cortical and trabecular structure of bone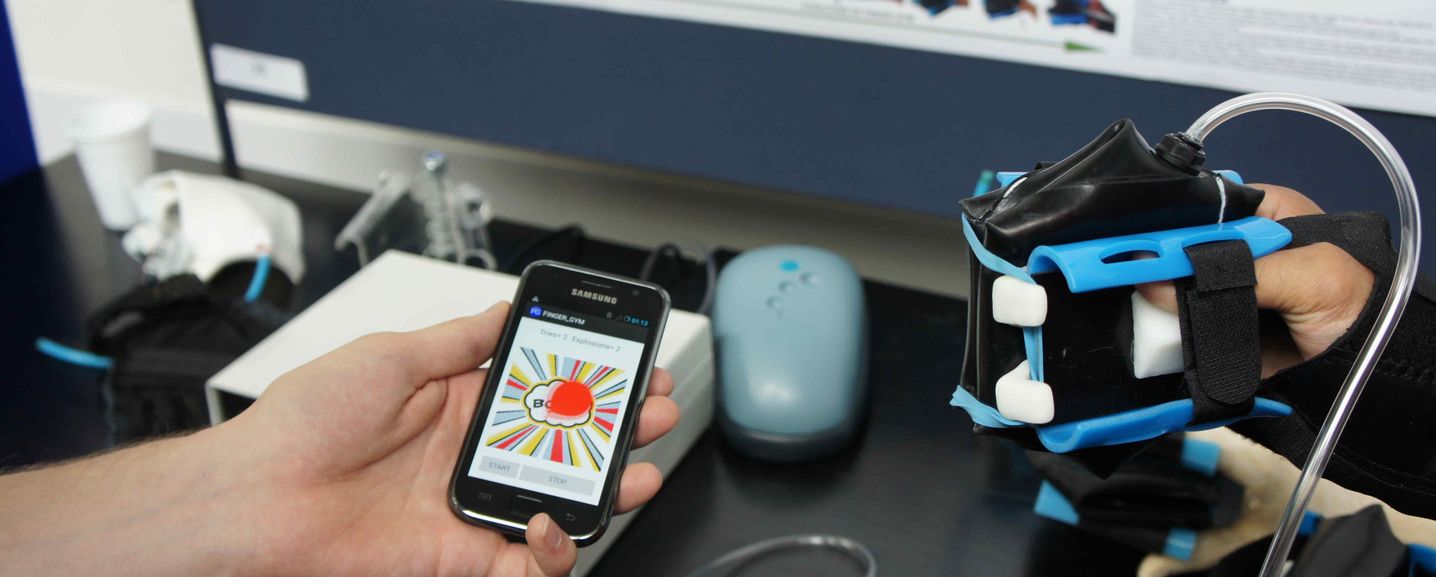 Caption: Rehabilitation engineering student project demonstrated at project day
Caption: The Musculoskeletal Mechanics research team in action in the Royal British Legion Centre for Blast Injury Studies (CBIS).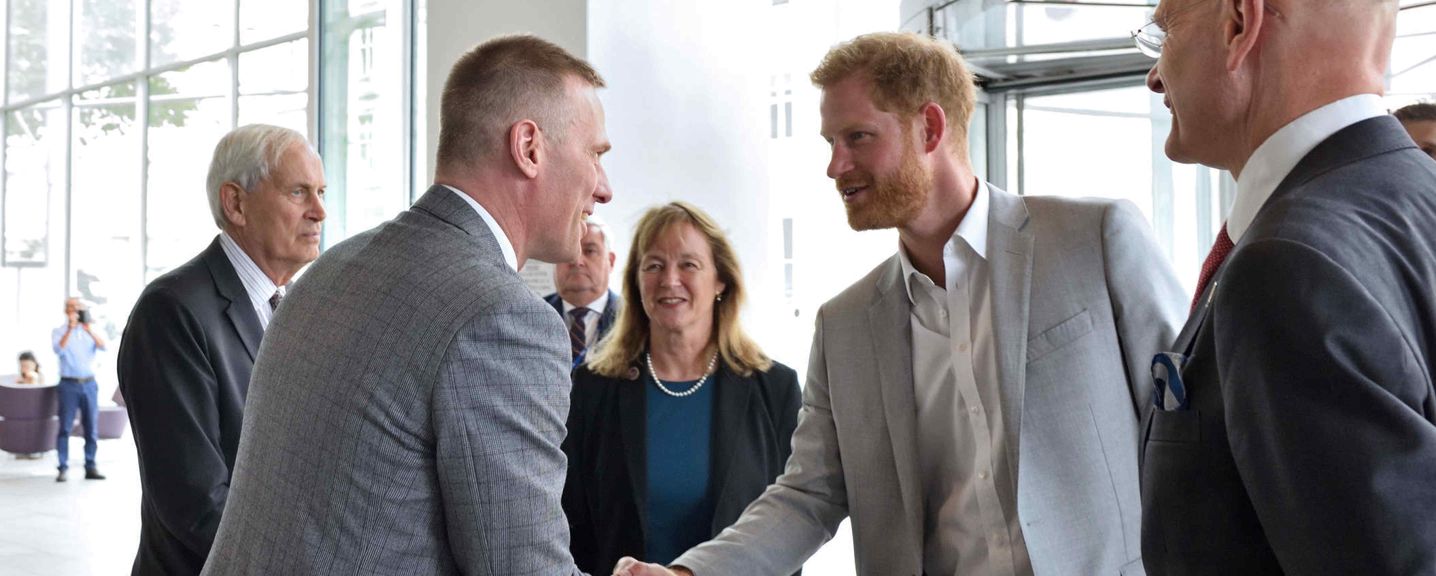 Caption: Professor Anthony Bull welcomes The Duke of Sussex during his visit to Day 1 of the Blast Injury Conference 2019.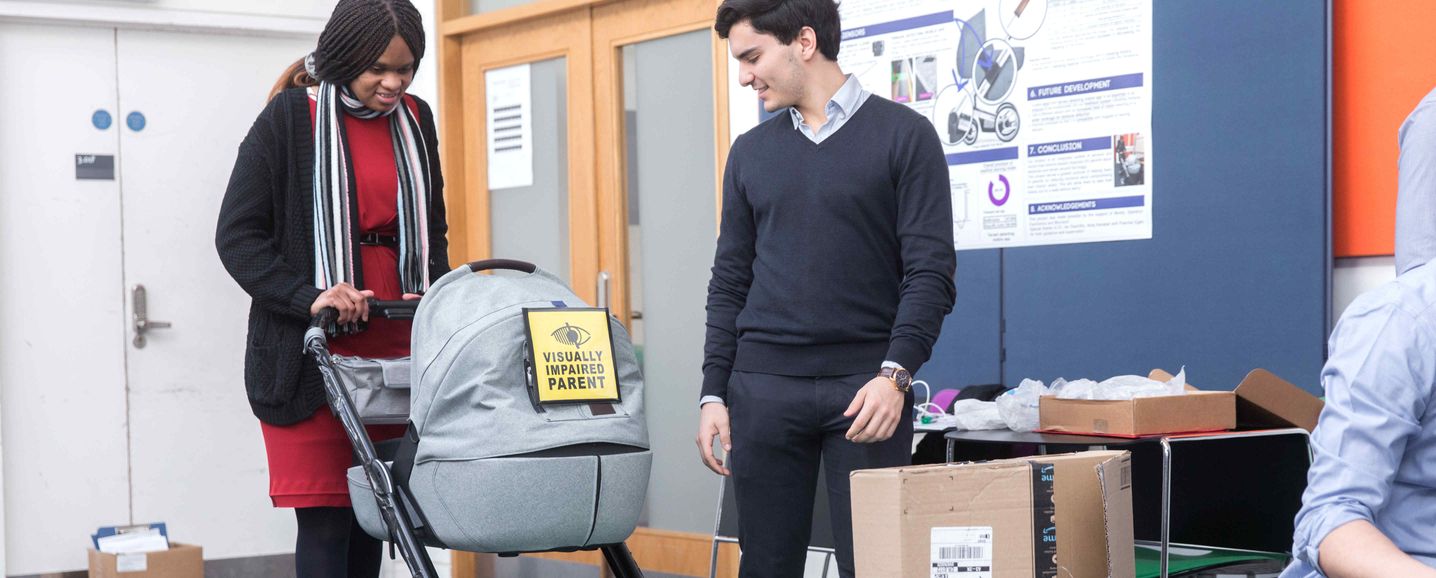 Caption: Second year Engineering Design Project students showcasing their Smart Baby Buggy project at the Bioengineering Demonstration Day.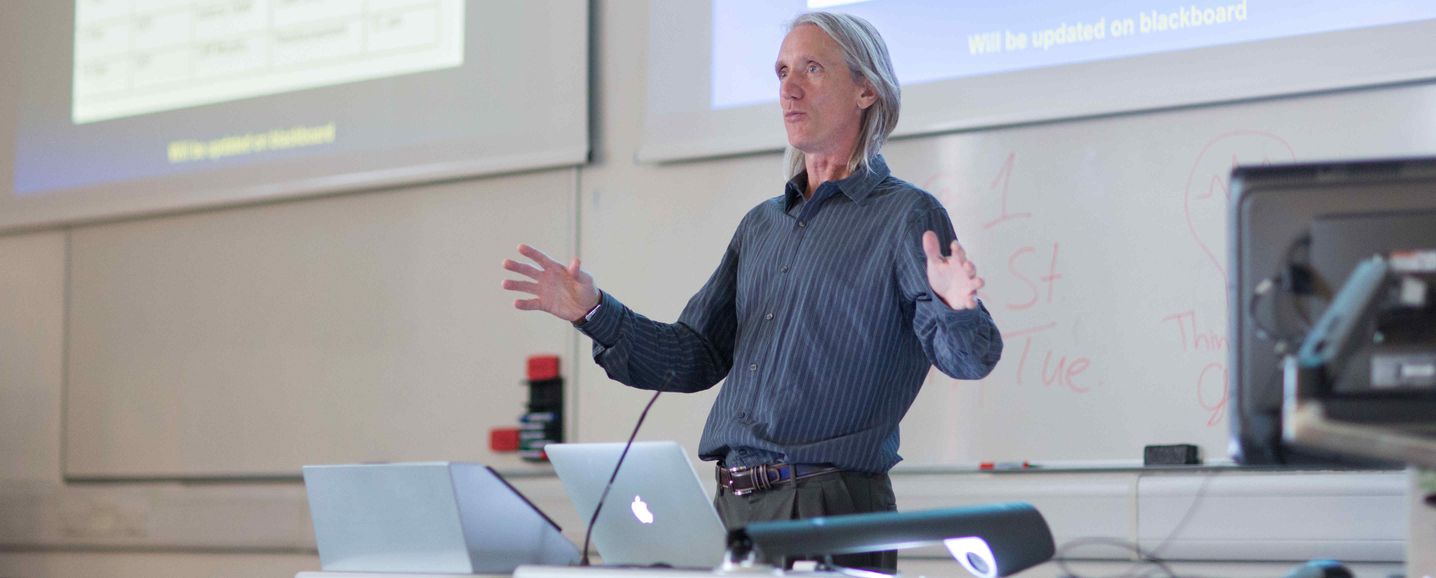 Caption: Professor James (Jimmy) Moore, The Bagrit & RAEng Chair in Medical Device Design. He researches fluid flow in the vascular and lymph systems of the human body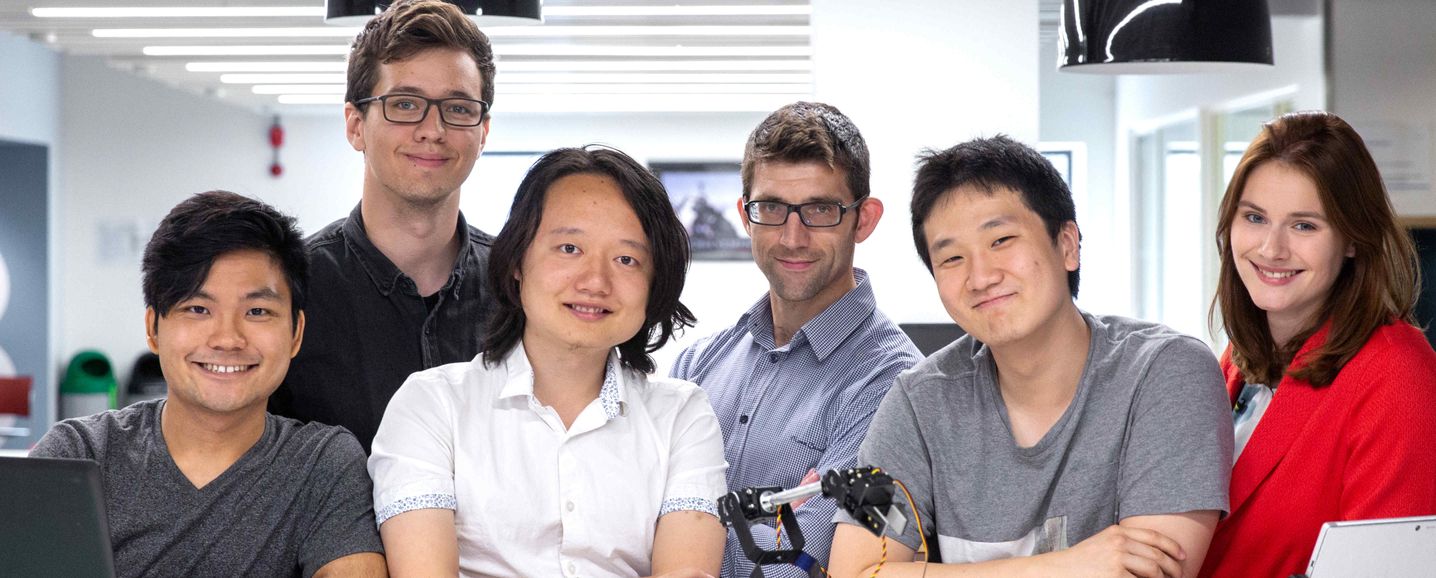 Caption: UROP project students with Dr Ian Radcliffe, Senior Teaching Fellow.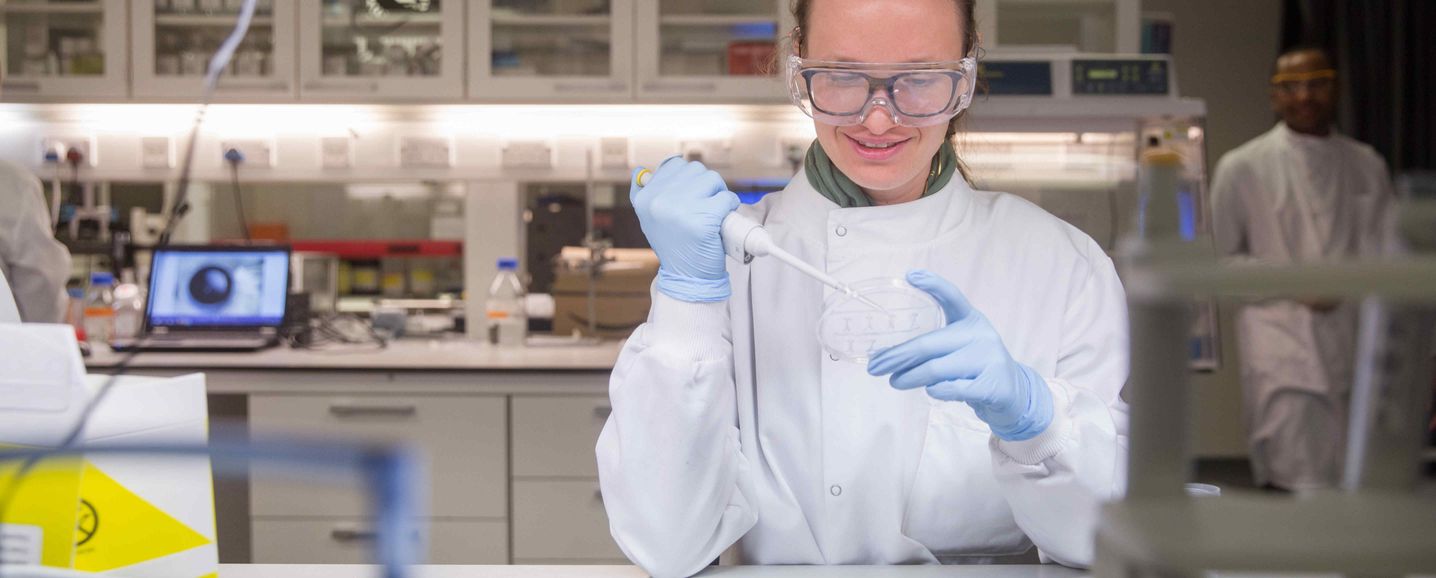 Caption: Arianna Rech an MRes student, working on her micro-fluidic device.
Caption: MEng Biomedical Engineering students from the Animal Locomotion and Bio-Inspired Robotics module compete in an autonomous robot race. Students use small pixy-cameras and Raspberry Pi computers to build and code an autonomous robot that navigates around a track and avoid obstacles.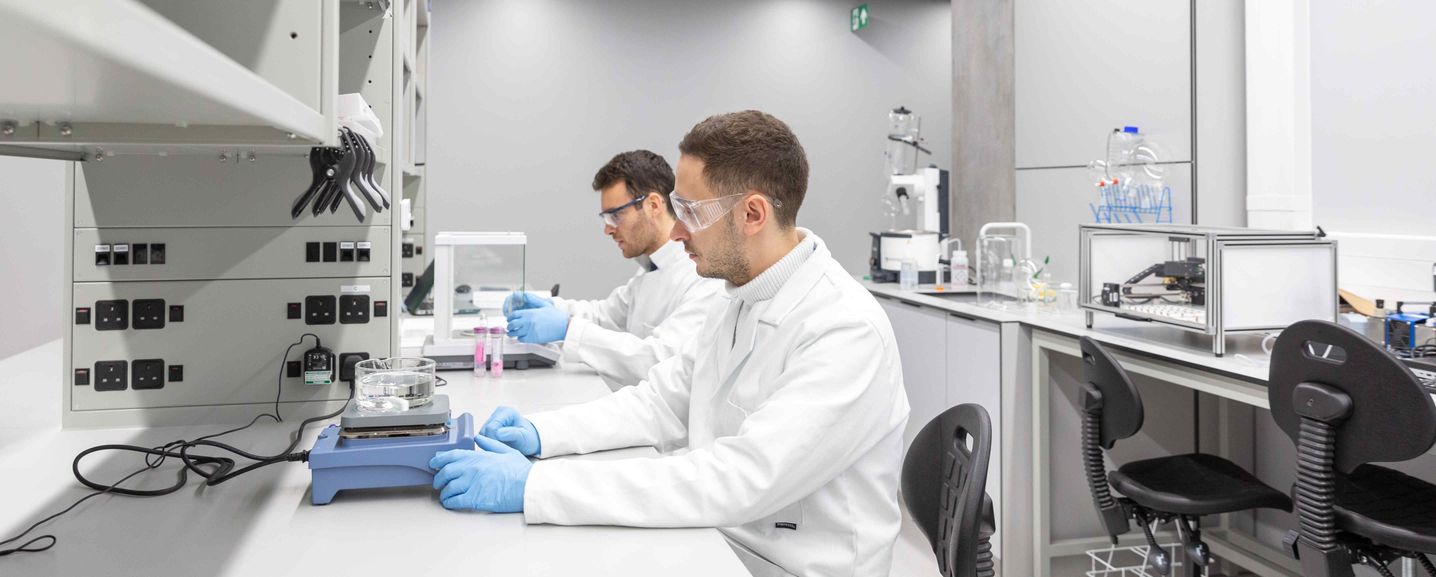 Caption: Researchers in a lab at the newly built Sir Michael Uren Biomedical Engineering Research Hub (BmE Hub). The Hub will comprise state-of-the-art laboratory and office facilities for the next generation of biomedical engineering research across technology and application themes.