Research Associate in High Energy Physics
Job summary
The High Energy Physics (HEP) group at Imperial College London invites applications for a Research Associate to work on the MIGDAL experiment at the Rutherford Appleton Laboratory (RAL).
Job listing information
Reference

NAT01428

Date posted

27 April 2023

Closing date

30 May 2023
Job description
Job summary
The High Energy Physics (HEP) group at Imperial College London invites applications for a Research Associate to work on the MIGDAL experiment at the Rutherford Appleton Laboratory (RAL).
Duties and responsibilities
The project aims to unambiguously observe and then characterise the atomic Migdal effect which is invoked to enhance the sensitivity of some dark matter search experiments to lighter particles. Frequent travel to the Rutherford Appleton Laboratory is required.
You will lead the technical operation of the experiment and engage fully with the analyses of data from the Optical Time Projection Chamber developed to detect the atomic Migdal effect, working with colleagues in the UK, Europe and in the USA.
Essential requirements
You will hold or be about to obtain a PhD in Physics or have an equivalent level of professional qualifications and experience.*
You must have the following essential criteria:
Expertise in developing and operating gaseous particle and radiation detectors
Expertise in neutron transport and detection techniques
Good knowledge of nuclear radiation detection techniques and related instrumentation
Experience with modern data acquisition systems and/or firmware and control systems
Experience in leadership or evidence of future leadership potential
A strong research record with clearly-defined individual contributions
Evidence of outstanding promise and originality in research, demonstrated by a good publication record, commensurate with your career stage
In addition, it would be desirable if you had:
Experience in digital signal and image processing
Experience in vacuum systems and gas handling/purification techniques
Good knowledge and experience of programming in C++ and/or Python
Expertise in Monte Carlo simulations and advanced data analysis techniques
Experience with photon sensing and related readout
Experience of working in an internationally collaborative environment
Further information
This is a full time position available for up to 2.5 years.
The position will be based in London but will require regular travel to the Rutherford Appleton Laboratory. Other UK and foreign travel is likely to be required.
*Candidates who have completed but not yet been officially awarded their PhD will be appointed as a Research Assistant within the salary range £38,194 - £41,388 per annum.
The High Energy Physics Group's strategy for leadership in designing, constructing, and exploiting scientifically the leading experiments in particle physics sustains our high international profile. The Group has a strong ongoing experimental programme encompassing the T2K, Super-Kamiokande and future Hyper-Kamiokande experiments in Japan; the future neutrino oscillation experiment DUNE at Fermilab and SURF in the USA; the search for sterile neutrinos with SoLid in Belgium; the search for charged lepton flavour violation with COMET in Japan; the CMS and LHCb experiments at the LHC; the search for dark matter with the LUX-ZEPLIN (LZ) experiment in the USA and the future XLZD experiment; the MICE experiment in the UK; the Atom Interferometer Observatory and Network (AION) project in the UK and the USA; SHiP and SuperNEMO activities and the development of future experiments and impact through the application of HEP technologies. There are also significant accelerator, phenomenology and Grid computing programmes. The Group is the host of two Imperial College Centres of Excellence: Centre for Clinical Application of Particles and Centre for High-Throughout Digital Electronics and Machine Learning.
More information about the Department of Physics and the High Energy Physics Group can be found on our webpages.
The Department of Physics is an IoP JUNO Practitioner and an Athena Silver SWAN Award winner reflecting our commitment to building a supportive, inclusive and highly motivated community.  See our EDI webpage for more Information. We strongly encourage applications from all backgrounds, especially those historically underrepresented in Physics.
Further details about the position are available from Prof. Henrique Araujo (h.araujo@imperial.ac.uk).
Should you have any queries about the application process please contact Paula Brown, Section Administrator, paula.brown@imperial.ac.uk.
The College is a proud signatory to the San-Francisco Declaration on Research Assessment (DORA), which means that in hiring and promotion decisions, we evaluate applicants on the quality of their work, not the journal impact factor where it is published. For more information, see https://www.imperial.ac.uk/research-and-innovation/about-imperial-research/research-evaluation/
 Imperial College is committed to equality of opportunity, to eliminating discrimination and to creating an inclusive working environment. We are an Athena SWAN Silver award winner, a Stonewall Diversity Champion, a Disability Confident Employer and work in partnership with GIRES to promote respect for trans people.
Documents
About Imperial College London
Imperial College London is the UK's only university focussed entirely on science, engineering, medicine and business and we are consistently rated in the top 10 universities in the world.
You will find our main London campus in South Kensington, with our hospital campuses located nearby in West and North London. We also have Silwood Park in Berkshire and state-of-the-art facilities in development at our major new campus in White City.
We work in a multidisciplinary and diverse community for education, research, translation and commercialisation, harnessing science and innovation to tackle the big global challenges our complex world faces.
It's our mission to achieve enduring excellence in all that we do for the benefit of society – and we are looking for the most talented people to help us get there.
Additional information
Please note that job descriptions cannot be exhaustive, and the post-holder may be required to undertake other duties, which are broadly in line with the above key responsibilities.
Imperial College is committed to equality of opportunity and to eliminating discrimination. All employees are expected to follow the Imperial Values & Behaviours framework. Our values are:
Respect
Collaboration
Excellence
Integrity
Innovation
In addition to the above, employees are required to observe and comply with all College policies and regulations.
We are committed to equality of opportunity, to eliminating discrimination and to creating an inclusive working environment for all. We therefore encourage candidates to apply irrespective of age, disability, marriage or civil partnership status, pregnancy or maternity, race, religion and belief, gender reassignment, sex, or sexual orientation. We are an Athena SWAN Silver Award winner, a Disability Confident Leader and a Stonewall Diversity Champion.
For technical issues when applying online please email support.jobs@imperial.ac.uk.
Awards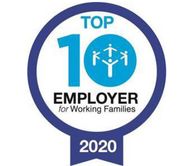 Top 10 Employer for Working Families
Top 10 employer for working families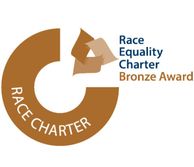 Race Equality Charter Bronze Award
Race Equality Charter Bronze Award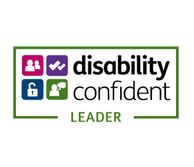 Disability Confident leader
Imperial is a Disability Confident leader