Research Associate in Applied Probability
Job summary
The position is funded by Professor Philip Ernst's Royal Society Wolfson Fellowship "New frontiers in statistical inference for stochastic processes". It will involve statistical inference for stochastic processes using Wiener chaos theory.
Job listing information
Reference

NAT01452

Date posted

15 September 2023

Closing date

15 October 2023
Job description
Job summary
The position is funded by Professor Philip Ernst's Royal Society Wolfson Fellowship "New frontiers in statistical inference for stochastic processes". It will involve statistical inference for stochastic processes using Wiener chaos theory.
Duties and responsibilities
You will work closely with Prof Ernst on topics related stochastic analysis and statistical inference for stochastic processes, with a particular emphasis on Wiener chaos analysis and Malliavin calculus.
The proposed research aims at the development of new mathematical tools in statistical inference for stochastic processes. The research centre's on developing statistical tests of independence for pairs of paths of Gaussian processes. We will concentrate on the archetypical examples of both stationary and highly non-stationary processes: the Ornstein-Uhlenbeck (OU) process, the Wiener and fractional Brownian motion processes, and their discretely observed versions and analogues.
You will be active member of the stochastic analysis seminar, will participate in informal seminars on research-level topics, and will be an enthusiastic and committed full time postdoctoral researcher in the team.
Essential requirements
The essential requirements for this post are as follows:
A PhD (or equivalent) in Mathematics, Applied Mathematics, Statistics, or a field related to the Programme.
A strong research background in probability theory, applied probability, and related areas
Clear evidence of outstanding promise and originality in research, with a good publication record, commensurate with career stage
Excellent written communication skills and the ability to write clearly and succinctly for publication
Ability to identify, develop and apply concepts, techniques and methods in new contexts
Ability to keep accurate records of research results and activity, help with reporting
Ability to exercise initiative and judgement in carrying out research tasks
Ability to conduct a detailed review of recent literature
Creative and open approach to problem-solving
Ability to organise own work independently
Ability to prioritise own work in response to deadlines
Ability to work effectively with a team of researchers and across disciplines
High level analytical capability
Ability to assess resource requirements and deploy them effectively
Willingness and ability to report and present work to a wider community
Further information
This is a full time, fixed term position for 12 months.
The expected start date is 01 January 2024 and the latest start date that can be considered is 01 September 2024.
*Candidates who have not yet been officially awarded their PhD will be appointed as Research Assistant.
In addition to completing the online application, candidates should attach:
A full CV
A 1-page research statement describing why the candidate's expertise is relevant to this position and future research plans; and
The details of three referees.
For any specific queries regarding the post please contact Professor Philip Ernst, (p.ernst@imperial.ac.uk).
Hybrid working may be considered for this role and the role holder may be expected to work 60% or more of their time onsite, with 40% the minimum time spent onsite. The opportunity for hybrid working will be discussed at interview.
The College is a proud signatory to the San-Francisco Declaration on Research Assessment (DORA), which means that in hiring and promotion decisions, we evaluate applicants on the quality of their work, not the journal impact factor where it is published. For more information, see https://www.imperial.ac.uk/research-and-innovation/about-imperial-research/research-evaluation/
The College believes that the use of animals in research is vital to improve human and animal health and welfare. Animals may only be used in research programmes which are ultimately aimed towards finding new treatments and making scientific and medical advances, and where there are no satisfactory or reasonably practical alternatives to their use. Imperial is committed to ensuring that, in cases where this research is deemed essential, all animals in the College's care are treated with full respect, and that all staff involved with this work show due consideration at every level. http://www.imperial.ac.uk/research-and-innovation/about-imperial-research/research-integrity/animal-research/
Documents
About Imperial College London
Imperial College London is the UK's only university focussed entirely on science, engineering, medicine and business and we are consistently rated in the top 10 universities in the world.
You will find our main London campus in South Kensington, with our hospital campuses located nearby in West and North London. We also have Silwood Park in Berkshire and state-of-the-art facilities in development at our major new campus in White City.
We work in a multidisciplinary and diverse community for education, research, translation and commercialisation, harnessing science and innovation to tackle the big global challenges our complex world faces.
It's our mission to achieve enduring excellence in all that we do for the benefit of society – and we are looking for the most talented people to help us get there.
Additional information
Please note that job descriptions cannot be exhaustive, and the post-holder may be required to undertake other duties, which are broadly in line with the above key responsibilities.
Imperial College is committed to equality of opportunity and to eliminating discrimination. All employees are expected to follow the Imperial Values & Behaviours framework. Our values are:
Respect
Collaboration
Excellence
Integrity
Innovation
In addition to the above, employees are required to observe and comply with all College policies and regulations.
We are committed to equality of opportunity, to eliminating discrimination and to creating an inclusive working environment for all. We therefore encourage candidates to apply irrespective of age, disability, marriage or civil partnership status, pregnancy or maternity, race, religion and belief, gender reassignment, sex, or sexual orientation. We are an Athena SWAN Silver Award winner, a Disability Confident Leader and a Stonewall Diversity Champion.
For technical issues when applying online please email support.jobs@imperial.ac.uk.
Awards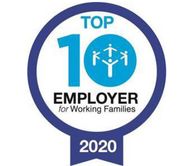 Top 10 Employer for Working Families
Top 10 employer for working families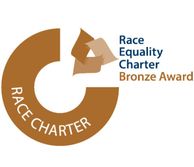 Race Equality Charter Bronze Award
Race Equality Charter Bronze Award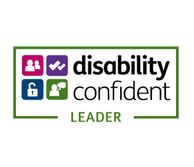 Disability Confident leader
Imperial is a Disability Confident leader