Commercial Marketing and Sales Coordinator
Job summary
Imperial College Union is a vibrant, member-led charity organisation comprising the 18,000+ students of Imperial College London - one of the world's top universities. If you are thrilled by the opportunity to help us do things individually, empower others and build a students' union that can better support our students, then we could have a role for you! We are looking for a passionate Commercial Marketing and Sales Coordinator which is a...
Job listing information
Reference

PRO00999

Date posted

14 August 2023

Closing date

4 September 2023
Job description
Job summary
Imperial College Union is a vibrant, member-led charity organisation comprising the 18,000+ students of Imperial College London - one of the world's top universities. If you are thrilled by the opportunity to help us do things individually, empower others and build a students' union that can better support our students, then we could have a role for you!

We are looking for a passionate Commercial Marketing and Sales Coordinator which is a newly crafted role within the venues team. The venues team is an integral part of the Student's Union, running and delivering high quality events and operations across 4 bars and 1 nightclub in the heart of Imperial College campuses in central London.

You will support the growth of the Unions advertising commercial income, promote our services, handle relationships with external sponsors and partners and deliver extraordinary student experiences through events across the Imperial College student calendar, such as Welcome Week and Summer Ball. You will also support the delivery successful marketing campaigns, ensuring that the impact of these activities is measured to inform continuous improvement in our work.

We are looking to find a person who will have excellent organisational and customer service skills to ensure our clients have a positive experience in dealing with the Union. Ideally you can be proactive in identifying opportunities for growth and improvement.

This is an exciting time to be a part for the Union as we grow and deliver on our new strategy!
Duties and responsibilities
Sales & commercial
Improve advertising and room booking income in sales & sponsorship activities.
Work with external partners to increase advertising opportunities.
Work towards financial targets and maintain clear records of bookings and sales.
Develop new commercial partnership opportunities with colleagues across within the Union
Provides marketing and administrative support in promoting our commercial activities (shop, bars etc)
Events
Actively participates in the development and launch of key union calendar moments, such as Welcome Week, and Summer Ball, ensuring all collateral and communications are consistent and on-brand.
Support Marketing & Engagement Manager to evaluate events and ensure that customer feedback drives the development of student events.
Works collaboratively with student representatives to ensure their needs and ideas are at the core of planning.
Marketing
Plan, implement and supervise marketing activity on Union owned channels including digital screens, print and email.
Report performance of marketing campaigns against objectives.
Build web pages using CMS and update existing website content.
Follow style guidelines and design systems to build engaging email, social media and website content.
Working closely with other staff to develop and implement campaigns and define key messages and objectives.
Works with content and design roles to clearly and efficiently brief in and develop content and collateral to communicate to our key audiences.
Provides marketing and administrative support to promote the Union's services to student members
Works with policy & research officer to collect and disseminate insight on our students to inform Marcomms planning and activities.
Supports in the writing of key messages, FAQs and content for Union social channels and website.
Other
Works closely with internal and external creatives to produce effective events collateral with minimal negative environmental impacts.
Proactively seeks to innovate and share standard process with colleagues.
Ensures all work proactively supports the Union's values and ambitions to be a more inclusive and diverse organisation.
Looks for ways to minimise environmental impacts of events and sponsorship relationships.
Essential requirements


Demonstrable dedication to ongoing professional development


Experience of working within a sales environment and driving sales


Experience of working with commercial partners


Experience of briefing in design and marketing asset production


Experience of writing web and social content


Proven knowledge of how to deliver marketing campaigns using email, social media and display marketing campaigns with clear metrics of success


Excellent administrative, organisational and time-management skills with the ability to prioritise and work on multiple projects simultaneously


Outstanding verbal and written communication skills with the ability to understand the requirements of a marketing brief and deliver against it


Ability to build positive relationships and present information to a range of audiences in a clear, accurate and confident way to meet the desired outcomes


Ability to plan supervise and implement projects to agreed timelines and financial targets, often with conflicting priorities


Excellent personal organisational skills and ability to work with other teams, departments and external organisations to achieve objectives


Proactive, respectful and team mind-set with the ability to also work autonomously


Further information
Please note this role is with the Students' Union. We're a registered charity in our right, with our own governance, systems, processes and objectives. However, we work extremely closely with Imperial College London, so you'll also be joining a wider community of staff working within Higher Education. If you've never worked in a students' union, or are unsure why it's different, we urge you to get in contact. It's a brilliant place to work.
As an employee of Imperial College, you will be part of lively community and work in a friendly and relaxed environment. Our aim is to provide to all our employees a supportive and relaxed working environment with an emphasis on personal development and work-life balance. Based on that we offer: 
flexible working hours
generous pension scheme
25 days holiday (plus 6/7 extra days per year for College Christmas and Easter closures)
bicycle loan scheme
season ticket loan
health benefits 
excellent professional development opportunities and many more.
More information can be found on the Imperial College Benefits page: http://www.imperial.ac.uk/jobs/benefits/
We are running a characteristic anonymised application process for this recruitment as part of the College's commitment to equal opportunities and eliminating discrimination. Applicants will be assigned an application reference number and applicants' names will not be visible to recruiting managers until the interview stage. You will not be required to attach a CV. Please also refrain from including your name in your supporting statement. 
To apply for the role please complete the online application form.
Should you require any further details on the role please contact Roberto Sorrentino, Deputy Venues Manager (Events) at r.sorrentino@imperial.ac.uk.
Interviews will be expected to take place week commencing 18th September 2023.
Documents
About Imperial College London
Imperial College London is the UK's only university focussed entirely on science, engineering, medicine and business and we are consistently rated in the top 10 universities in the world.
You will find our main London campus in South Kensington, with our hospital campuses located nearby in West and North London. We also have Silwood Park in Berkshire and state-of-the-art facilities in development at our major new campus in White City.
We work in a multidisciplinary and diverse community for education, research, translation and commercialisation, harnessing science and innovation to tackle the big global challenges our complex world faces.
It's our mission to achieve enduring excellence in all that we do for the benefit of society – and we are looking for the most talented people to help us get there.
Additional information
Please note that job descriptions cannot be exhaustive, and the post-holder may be required to undertake other duties, which are broadly in line with the above key responsibilities.
Imperial College is committed to equality of opportunity and to eliminating discrimination. All employees are expected to follow the Imperial Values & Behaviours framework. Our values are:
Respect
Collaboration
Excellence
Integrity
Innovation
In addition to the above, employees are required to observe and comply with all College policies and regulations.
We are committed to equality of opportunity, to eliminating discrimination and to creating an inclusive working environment for all. We therefore encourage candidates to apply irrespective of age, disability, marriage or civil partnership status, pregnancy or maternity, race, religion and belief, gender reassignment, sex, or sexual orientation. We are an Athena SWAN Silver Award winner, a Disability Confident Leader and a Stonewall Diversity Champion.
For technical issues when applying online please email support.jobs@imperial.ac.uk.
Awards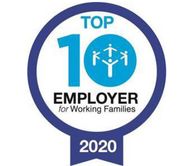 Top 10 Employer for Working Families
Top 10 employer for working families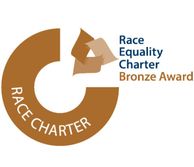 Race Equality Charter Bronze Award
Race Equality Charter Bronze Award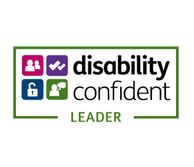 Disability Confident leader
Imperial is a Disability Confident leader