Equality, Diversity and Culture

We provide a supportive environment that enables our staff and students to succeed.
As a world-leading department, we rely on being able to attract, support and retain the very best staff and students. We value and celebrate this diversity in our workforce and we are committed to creating an inclusive culture where every individual can reach their full potential.
The Department of Materials has held an Athena SWAN Silver Award since 2010 in recognition of our work to promote gender equality, and this work is now being extended to consider all aspects of equality, diversity and inclusion (EDI) through the Equality, Diversity and Culture (EDC) committee. Our code of conduct outlines the behaviour that all staff and students are expected to champion. Active Bystander and Unconscious Bias training have also been introduced for all staff and students during induction.
As a committee, we welcome questions, feedback and ideas. Please send your thoughts to EDC Committee.

Top EDC intro content
Materials EDC Committee / Athena SWAN submission
Find out more about the role and remit of the departmental Equality, Diversity and Culture (EDC) Committee
Our Department has been recognised with an Athena SWAN silver award since 2010
Support for Bullying and Harassment
There are a number of ways to take action against discrimination, harassment and bullying.
Report anonymously via Report and Support. Disclose anonymously or with your details, which will put you in contact with a College advisor.
Equality, Diversity and Inclusion Centre
Imperial College London has a dedicated Equality, Diversity & Inclusion Centre (EDIC). EDIC works to promote and embed all aspects of equality, diversity and inclusion throughout Imperial.
Top EDC intro content
Flexible Working/Family Friendly
All Imperial employees, not just parents and carers, have the legal right to request flexible working.
Mental Health Support and Information
As a Department we want to create a community that values mental wellbeing, supports those who are facing challenges, and constantly adapts to the changing pressures we all experience.
Resources for Students
The Imperial Student Support Zone provides practical advice and support for students to be and feel at their best.
Carousel Widget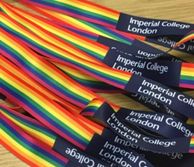 LGBTQ+ rainbow lanyards
Dr Andrew Carins has introduced rainbow lanyards to show solidarity with our LGBTQ+ community.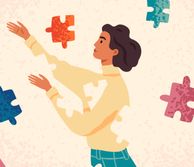 Support for BAME students in the Faculty of Engineering
Naomi Jackson-Macfarlane is available to provide confidential support for BAME students across the Faculty of Engineering.