Chinmay Gupte Research Groups
Groups
Imperial College Orthopaedic simulation - Group lead

Imperial College Joint Fluid research - Group lead

Imperial College Biomechanics - Group member
What we do
Mr Chinmay Gupte is a Consultant Orthopaedic Surgeon and Clinical Reader (Associate Professor) in knee and trauma surgery at Imperial College, London, which encompasses St Mary's and Charing Cross Hospitals.
His main interests are in the diagnosis and treatment of sports knee injuries and knee arthritis, together with trauma and fracture surgery. He performs both arthroscopic (keyhole) and open procedures, in particular cruciate ligament surgery, meniscal repair, patellar stabilisation, children's knee surgery and knee replacement.
Mr Gupte is a specialist knee surgeon with over 10 years experience as consultant, but also has an active research and teaching interest in knee problems.
As director of training for trauma and orthopaedics for London deanery NW Thames (2011-2018) Mr Gupte helped reshape training for the consultants of the future in this region. He is also ex President of the Royal Society of Medicine Orthopaedics Section having served as President in 2012, and is a member of the British Association for Surgery of the Knee. He was awarded a PhD from Imperial College in 2004 for his work on the meniscofemoral knee ligaments and their role in knee arthritis and ligament injury. He won the prestigious British Orthopaedic Association Robert Jones Gold Medal Proxime Accessit in 2005. He has published over 70 papers in this and other topics which include shoulder and ankle surgery, tuberculosis and training the surgeons of the future.
He continues his research as a Clinical Reader in the Faculty of Medicine at Imperial College, with particular emphasis on biomechanics in meniscal surgery and knee ligament reconstruction.
Chinmay leads the Imperial orthopedic simulation group, which performs research to develop new simulators, utilises holographic simulation in training and applies cognitive task analysis in orthopaedic skills acquisition. With this research in mind, he helps train surgeons of the future at Imperial, he is a cofounder for the patient access website www.orthoconsent.com, which provides information on common procedures.
Chinmay has also cofounded and led the Imperial Joint Fluid Research Group that is using magnetic resonance imaging and mass spectroscopy as well as wear simulators to find novel diagnostics and injectable therapeutics in osteoarthritis and inflammation
Current Research
Anterior cruciate ligament reconstruction (ACL)

Multi ligament reconstruction

Meniscal (cartilage) repair

Meniscal surgery

Children's knee surgery

Paediatric ACL reconstruction and meniscal repair

Patellofemoral disorders

Osteochondral injuries

Medial patellofemoral ligament reconstruction

Extraarticular ACL reinforcement

Sports injuries

Knee surgery

Total knee replacement (TKR)

Unicondylar knee replacement

Knee Trauma

Joint fluid omics studies

Simulation in orthopaedic training

Ligament and meniscal biomechanics

Paediatric ACL reconstruction and meniscal repair

Patellofemoral stability

Chondral replacement strategies
Additional information
Funders
NIHR

EPSRC

Wellcome

AO Foundation
Collaborators
J Cobb

J Jeffers

AA Amis

AMJ Bull

P Cann
PhD students
Matt Jaggard

Pouya Akhbari

Rahul Bhatacharyya

Kapil Sugand
Clinical trials
NIHR METRO trial meniscal tears
Our researchers
Mr Chinmay Gupte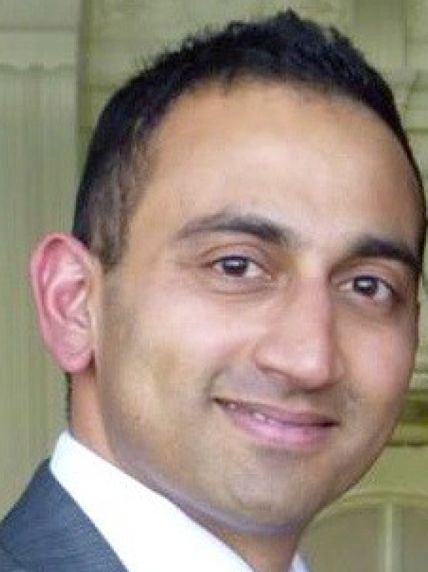 Mr Chinmay Gupte
Reader in Orthopaedics