Our campus
Our main campus is located in South Kensington, one of London's most attractive neighbourhoods.

This is the main site for our undergraduate teaching. You can find our Central Library, sports centre, Imperial College Union, the NHS health centre and three of our halls of residence are located.
We also have a other campuses in London, all of which are easily accessible via public transport.
This ensures that our students have the best of both worlds: access to some of the best teaching, research and facilities while still being within easy reach of everything London has to offer.
South Kensington is at the heart of 'Albertopolis', the realisation of Prince Albert's vision for an area where science and the arts would come together. The streets are well paved and well lit, the public areas are well maintained, and we share the area with some world reknowned neighbours...
Nearby attractions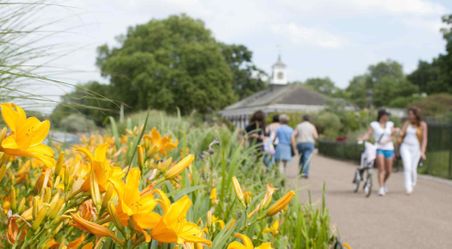 Royal Parks
There's plenty of green space nearby, including two world famous Royal Parks right on our doorstep: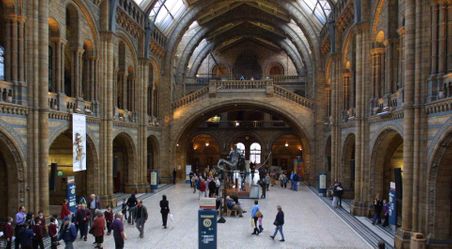 Museums
A five-minute walk from campus will take you to the door of three of the city's finest museums, which all have free entry: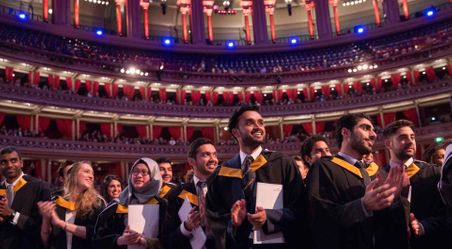 Royal Albert Hall
Our students celebrate their achievements in style when they graduate in the Royal Albert Hall, one of the world's finest concert halls, situated just minutes from our students' union.
Visit Imperial
Visiting our campus is a great way to get a feel for the College, and help you and your son or daughter to decide if Imperial is right for them.
Open days
We hold undergraduate open days every year.
Typically, you can tour our facilities (including our accommodation, library and sports centre), meet our staff, and chat with current students about life at Imperial. It is a great chance to learn more about the subjects your child is interested in, and help them decide which course to apply to.
Virtual tour:
Explore our campus, accommodation and more from home!
Campus tours
We offer guided and self-guided campus tours of our South Kensington campus.
If you wish to see a specific department you would need to contact them in advance to arrange a meeting.
Our campus is open all year round. You are welcome to collect a walking tour guide from the main campus reception and explore at your leisure.
Events
We run a year-round events programme, with a range of free events open to the public.
These include lectures, exhibitions, a weekly farmer's market and our annual Imperial Festival.
Summer accommodation
During the summer months, our halls of residence are open to the public and provide great value accommodation in South Kensington.