Liver Cancer
Related themes
Disease areas
What we do
Primary liver cancer is the fourth most common cause of cancer-related death worldwide and unlike other cancer types, mortality rates continue to rise. Most liver cancers arise on a background of chronic liver disease secondary to viral infections, alcohol excess, fatty liver disease and other metabolic causes. Our group is dedicated to the study of the mechanisms underlying the pathogenesis and molecular progression of liver cancer with the aim of providing novel diagnostic and therapeutic strategies. Since inception 10 years ago, the liver cancer group has published over 200 peer review papers, attracted significant grant funding and is a UK lead in clinical trials in liver cancer.
Why it is important
Most liver cancers present at a late stage when treatment is essentially palliative. Even with the best medications, the response to treatment is approximately 20% and survival is rarely beyond 2 years. As the incidence of this cancer is increasing rapidly in our community, we want to find better ways of diagnosing liver cancer earlier so more people can be cured and to develop better therapeutics for those with advanced disease.
How it can benefit patients
An improved molecular and clinical understanding of how liver cancer evolves is important to understand how novel therapies might be beneficial in the management of patients with HCC.
Summary of current research
Lipidomics as a biomarker of early liver cancer

Identification of novel biomarkers to predict the clinical course of disease

Evaluation of the role of innate and adaptive immunity as a prognostic marker and therapeutic target in liver cancer

Circulating free DNA as a novel biomarker for the diagnosis and therapeutic monitoring of liver cancer

Intratumor heterogeneity of primary and metastatic liver cancer

Identification and delineation of potential therapeutic targets

Application of radiomics to improve identification and prognostication in liver cancer
Connections
Funders and industry
Funders
Industry
SIRTEX

Incyte pharmaceuticals

MSD

BMS

Boston Scientific

Roche

Esai

AAA

Astex Pharmaceuticals
Related Centres
Collaborators
For patients
For patient-related information please see:
PhD students
When we have funding for PhD studentships, we advertise them through central channels such as Find a PhD. Information is also available on the Surgery and Cancer study page. If no studentships are currently advertised, please get in touch with the group lead with proposed project titles to discuss further.
Our current PhD students:
Jamie Beaumont

Jian Huang
Clinical trials
Active trials
JAKaL -

A phase Ib study of INCB039110, a JAK1 inhibitor, in advanced hepatocellular carcinoma

PRIME - PRIME-HCC: Preliminary assessment of safety and bioactivity of the Ipilimumab and Nivolumab combination prior to liver resection (LR) in hepatocellular carcinoma (HCC).

ETAL - A Phase Ib Study of Pembrolizumab following Trans-Arterial Chemoembolization in Primary Liver Carcinoma MK3475-540

Precision HCC - Molecular markers to enable precision medicine in Hepatocellular Cancer

ArTisaN - A Phase II Assessment of the Safety and Efficacy of TheraSphere® Selective Internal Radiation Therapy (SIRT) in the treatment of Metastatic (Liver) Neuroendocrine Tumours (NETs).

ATB/Antibiotic ICPI - Qualification of antibiotic-induced gut perturbation as a therapeutically actionable driver of anti-cancer immunity.

On-Covid - OnCovid: natural history and outcomes of cancer patients during the COVID19 epidemic
Planned trials
Pelican (DP-IC001) - A phase II study of etoposide-carboplatin (EP) chemotherapy in combination with pembrolizumab and lenvatinib maintenance in advanced high-grade neuroendocrine tumours (HG-NETs).

STARKAP -

Study fo TSR-042 in the treatment of HIV-associated combination antiretroviral therapy (cART) refractory kaposi Sarcoma

AdMuc-1 -

Phase 1b Trial: Study of the toxicity and efficacy of a combination of Atezolizumab (Tecentriq), an anti-PD-L1 antibody, and the Ad-sig-hMUC-L 1/ecdCD40L vector vaccine for immunotherapy of patients with second line hepatocellular cancer (HCC).

Audit -

Impact of COVID19 on clinical outcomes in hepatocellular carcinoma:

A multicentre cohort study
---
Our researchers
Our researchers
Dr Rohini Sharma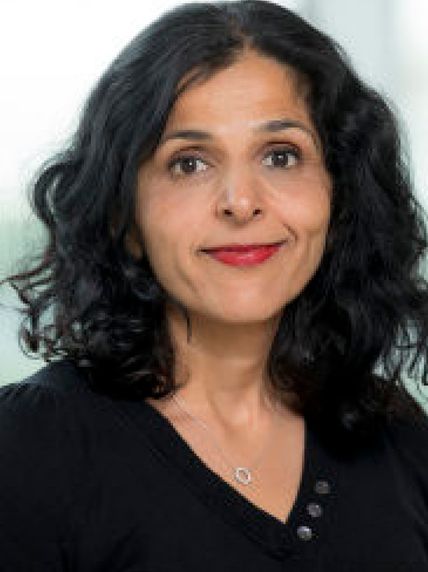 Dr Rohini Sharma
Reader in Clinical Pharmacology & Medical Oncology
Dr David J Pinato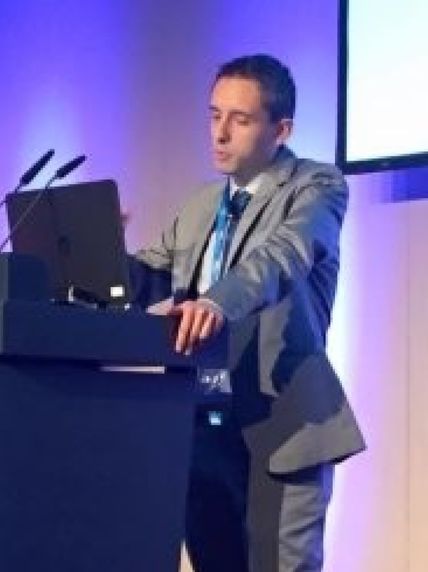 Dr David J Pinato
Clinical Senior Lecturer in Medical Oncology