Translational Colorectal Research Laboratory
What we do
We perform translational research with the goal of improving clinical outcomes from both benign and malignant colorectal diseases. Our multidisciplinary team performs research in multiple cross-cutting domains that include basic and 'omics sciences, imaging, data science, robotics and surgical technologies. Our strategic areas of interest are in the prevention and early detection of GI disease (biomarker discovery), physiological characterisation of GI symptoms, surgical precision and safety.
Why it is important
Over 1.8 million cases of colorectal cancer are diagnosed globally each year, and the increasing age-standardised incidence rate is climbing for reasons that are poorly defined. Colorectal cancer remains the second leading cause of cancer related deaths globally.
Benign diseases of the colon also represent a major burden of disease. 6.8 million cases of inflammatory bowel disease are diagnosed each year globally with an increase in the age-standardized prevalence. Similarly, disorders of gut-brain interaction, have major economic effects on health care systems and adversely affect quality of life.
Surgery remains a critically important component of the multimodal treatment of these disorders, yet surgery itself can have complications that lead to poor bowel function, reduced quality of life and even death. Our research is important because it will lead to better diagnostics and treatments and, ultimately, improved outcomes for our patients with colorectal disease.
How it can benefit patients
Our strategic goal is to improve survival and quality of life from diseases of the lower gastrointestinal tract through their prevention, early detection, characterisation and personalised treatment.
Summary of our current research
We perform research in four major research domains: 1) cancer prevention and early detection; 2) advanced cancer management and survivorship; 3) characterisation of the mechanisms of colorectal function and 4) precision surgery / therapy for colorectal disease. Our group has an established biobank and we perform discovery research and clinical trials.
Our research domains are served by seven cross cutting research themes:
Research
Microbiome research
Our group is following several lines of enquiry in this field:
1) Cancer initiation and progression
Definition of 'driver and passenger' mucosal bacteria that are implicated in the aetiology of bowel cancer.

We are performing studies to determine how the microbiome regulates metastatic spread, through a collaboration with the Beatson institute.

IBD cancers: Our research group is studying how the microbiome regulates cancer initiation through the microbial regulation of inflammatory cascades.
2) Cancer prevention
We are working with collaborators to perform fibre intervention studies in high-risk indigenous populations in Alaska to modulate the microbiome for colorectal cancer prevention.
3) Engineering the microbiome for therapeutic benefit
Bacteriocins – Through our collaboration with Prof. Chris Barnes at UCL, we are establishing novel candidates for targeting bacterial species implicated in the regulation of tumour response to chemoradiotherapy in rectal cancer.

Faecal Microbiome Transplant (FMT): We are analysing data from clinical trials of FMT in patients with inflammatory bowel disease to determine how the microbiome drives disease regression.
4) Diet–microbiome interactions in colorectal disease
We are studying how enteral feeding regulates the mucosal immune response in inflammatory bowel disease.

Nutritional regulation of surgical outcomes in enhanced recovery and prehabilitation.
5) Surgical outcomes, anastomotic healing and intestinal failure
We are funded by the EU Horizon 2020 programme to develop an international training network (ITN) for the analysis of the gut microbiome in anastomotic healing and colorectal surgical outcomes.

Intestinal failure (IF) – we are mapping how the microbiome regulates the recovery of the gut in patients with short gut syndrome.
Translational metabolic profiling and genomics
1) Intelligent Knife / iEndoscope
We have developed technology for the real time analysis of tissue during minimally invasive and endoscopic surgery through the chemical analysis of smoke plumes generated from surgical energy devices.
2) Cancer detection and early diagnosis – LA-REIMS
We are developing novel biomarkers for the detection of cancer and inflammatory bowel disease based on the real time detection of lipids from faecal samples using ambient mass spectrometry.
3) Colonic adenoma evolution
Our group is performing fundamental research to study how metabolism in colonic polyps (adenomas) drives cancer progression.
4) Cancer metastases
Through our collaboration with Prof. Trevor Graham at Barts Cancer Institute we are mapping the genetic changes and immune system changes that occur when stage IV cancer evolves to identify new therapeutic targets.
5) The developing gut (GROWTH)
The microbiome is increasingly implicated in the development of non-communicable diseases of the GI tract. We are studying the neonatal microbiome and its metabolic functions to determine how this causes diseases in adults.
Gut on chip and organoid technologies
1) Development of microbiome models for cancer research
We collaborate with Prof. Gary Frost and industrial partners to develop colorectal organoids that incorporate the microbiome that can be leveraged to develop personalised therapy for inflammatory bowel disease and cancer.
Digital surgery and artificial intelligence
1) REDASA - NLP research
We have established novel "human in the loop" methodologies for managing the infodemic of surgical literature. This was based on pilot work carried out during COVID19. https://www.pansurg.org/redasa.
2) Autonomous assessment of surgical learning curves
We are working with Dr. Benny Lo to build new methodologies for the autonomous analysis of surgical performance during laparoscopic and robotic surgery.
3) Image augmentation (XR)
3D anatomical imaging. Our group is building new methods for performing image augmented precision surgery in cancer and trauma. Moreover, we are developing methods for surgical education and training that take advantage of cloud based holographic models.
4) Ethics and data governance
The application of AI in colorectal surgery presents new ethical and governance dilemmas which must be defined if this technology is to be safely applied.
Surgical Innovation and Robotics
1) Clinical robotic assessment and engineering of future robotic systems
We are developing endoluminal robotic systems with Dr. George Mylonas and our group assesses novel commercial robotic platforms for use in colorectal surgery.
2) Surgical sensors and imaging
The objective is to develop chemically driven, autonomous robotic systems that integrate sensors and real time analysis of cancer margins to improve the oncological outcome of endoluminal and minimally-invasive robotic surgery.
3) Radiomics
We are collaborating with Prof. Eric Aboagye to develop digital systems capable of automatically detecting the presence of cancer on CT / MRI scans, and of predicting survival and cure.
Functional research
1) Characterisation of the mechanisms of continence
We are developing novel metrics for investigations such as high-resolution anorectal manometry to better characterise rectoanal sensorimotor function and understand the impacts of aging, structural disease and surgery with the goal of identifying physiological biomarkers that may be used for treatment targeting.
2) Standardisation of anorectal function testing
We are investigating the utility of investigations for physiological testing, validating existing physiological metrics and exploring the impact of test variability on decision making.
3) Phenotyping of GI symptom clusters
We are developing strategies to describe functional phenotypes through factor analysis of gastrointestinal symptoms.
4) Functional consequences of colorectal surgery
We are characterising functional consequences of surgery and investigating physiological features that may be of future use for functional pre- and rehabilitation.
5) Patient reported outcomes
We are performing studies to better understand the personal impact of bowel dysfunction with real-time symptom tracking and exploration of coping mechanisms.
Clinical trials
We have established a trial assessing the use of pressurised aerosolised oxaliplatin delivered by keyhole (laparoscopic surgery) for patients who have stage IV colorectal cancer peritoneal metastases.
2) IntraOperative RadioTherapy (IORT)
We are investigating the use of radiotherapy during surgery for patients with locally advanced rectal cancer.
We are working with industry to develop ultrasound-based technology that can be used to treat locally advanced rectal cancer where radiotherapy or surgery are either not possible or have failed.
4) Decreasing cancer recurrence after surgery
Through our collaboration with Prof. Daqing Ma we are developing a clinical trial to investigate a randomised feasibility study evaluating the effect of perioperative intravenous lidocaine on colorectal cancer outcome after surgery.
5) Decreasing risk of anastomotic leak after colorectal surgery
Working with industry we are developing studies to decrease the risk of bowel joins not healing, which is a devastating problem that severely impacts on patient quality of life and may need a permanent bag (stoma).
6) Improving healing of anal fistulae
We are developing studies with industry to assess the role of autologous mesenchymal fat transfer as a potential treatment for anal fistula. It is hoped that this will result in a successful minimally invasive treatment that overcomes many of the limitations of current treatments such as incontinence.
7) iEndoscope
Intelligent endoscopic platform for the real time characterization of colonic polyps using in vivo mass spectrometry.
8) MECANO Trial
Commercially funded multicenter, prospective observational study for the development of blood based metabolic biomarkers for the early detection of CRC and complex adenomas.
9) TRACC Study
Tracking mutations in cell free tumour DNA to predict Relapse in eArly Colorectal Cancer (TRACC study). Chief Investigator: Prof. David Cunningham, Royal Marsden NHS Foundation trust.
Additional information
Funders
Related centres and industry
Related centres
For patients
Collaborators
Internal
External
Staff
Lauren Ford
James McKenzie
PhD students
Grace Barker
Despoina Chrysostomou
Daniella Donato-Brown
Ovuefe Efeotor
Tanja Farrokj-Eslamlous
Peter Kyle
Nikhil Ladwa
Kyle Lam
James Lewis
Sam Mason
Petra Pazis
Duncan Roberts
Maria Sani
Eftychios Manoli
Liam Poynter
Our researchers
Ara Darzi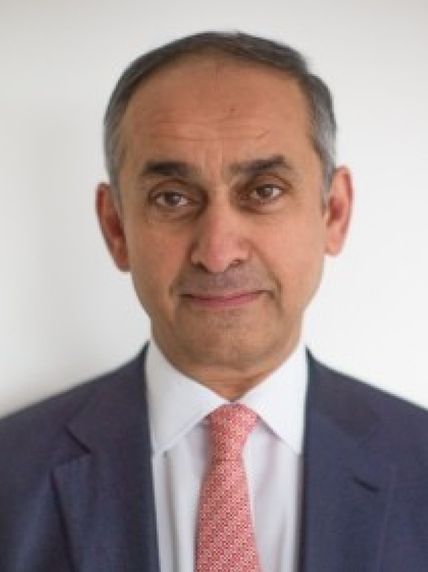 Ara Darzi
Professor of Surgery
Emma Victoria Carrington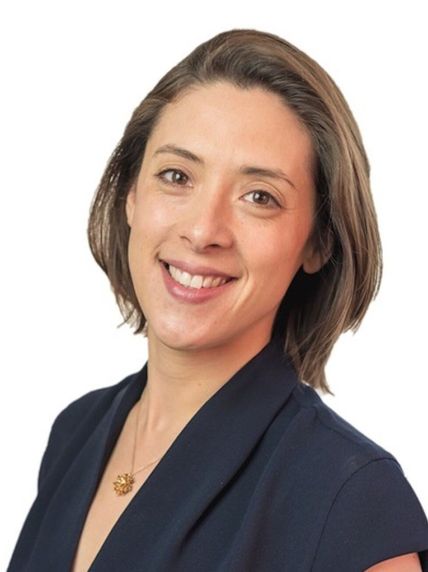 Emma Victoria Carrington
Clinical Senior Lecturer
James Kinross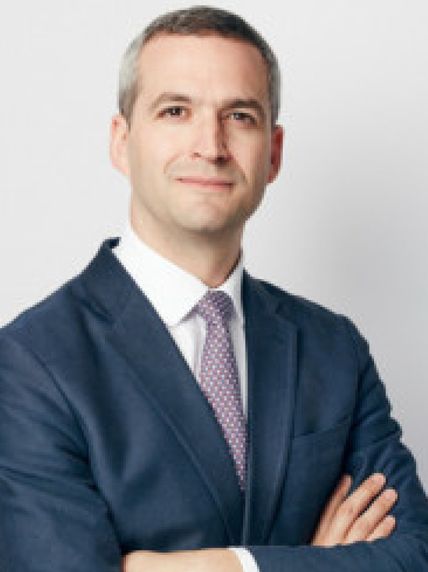 James Kinross
Clinical Senior Lecturer
Jamie Murphy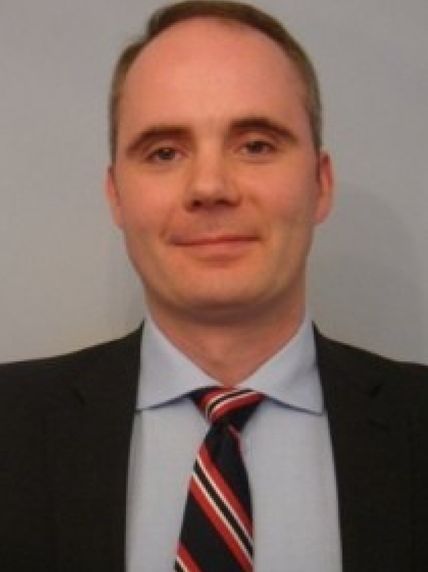 Jamie Murphy
Clinical Senior Lecturer
James Alexander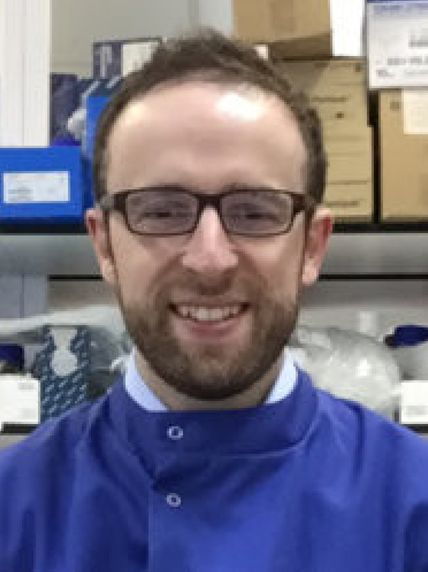 James Alexander
Clinical Lecturer
Alasdair Scott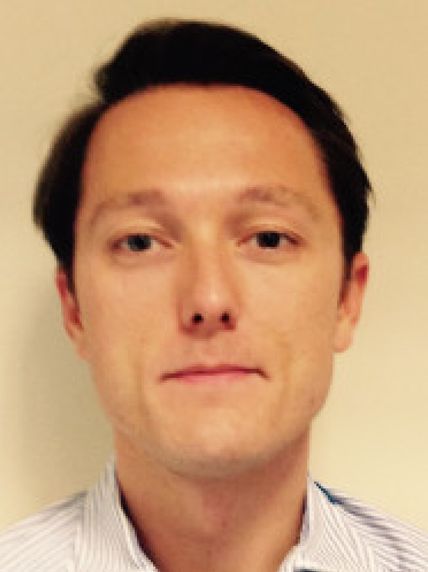 Alasdair Scott
Clinical Lecturer