Tour our department

Welcome to the Department of Earth Science and Engineering
If you join us at one of our open or taster days, we will ensure that you can take a tour of the Department and wider campus while you are here. However, we have also created a virtual tour to accompany our 360° photos, highlighting some of the key areas in the Department so that you can get a real feel for what it is like to study at the Royal School of Mines (RSM).
A big welcome to our Department
When you enter the Department, you will see our main reception area which is always busy, especially between 8.45am and 9am when our students make their way in for morning lectures. We have a central staircase which takes you up through the floors of the RSM and is an impressive sight when you first see it. We also have a central lift and small side lift which stop at every floor of the Department.
We will first explore the lower basement level, before making our way up through the different floors of the Department and introducing you to the main areas you might visit as a student here at the Royal School of Mines.
Basement: a peek into the labs
If you enrol on a four year undergraduate Master's course, you will undertake a research project during your final year. Depending upon where your interests lie and your choice of specialism, you may have the chance to use some of our state of the art laboratories to help you complete your chosen project. Some of our students also apply to take part in the Undergraduate Research Opportunities Programme (UROP) where students work alongside an academic on a research project in one of the laboratories during their vacation. We've therefore added a few sneaky photos of some of the labs you may have the opportunity to work in.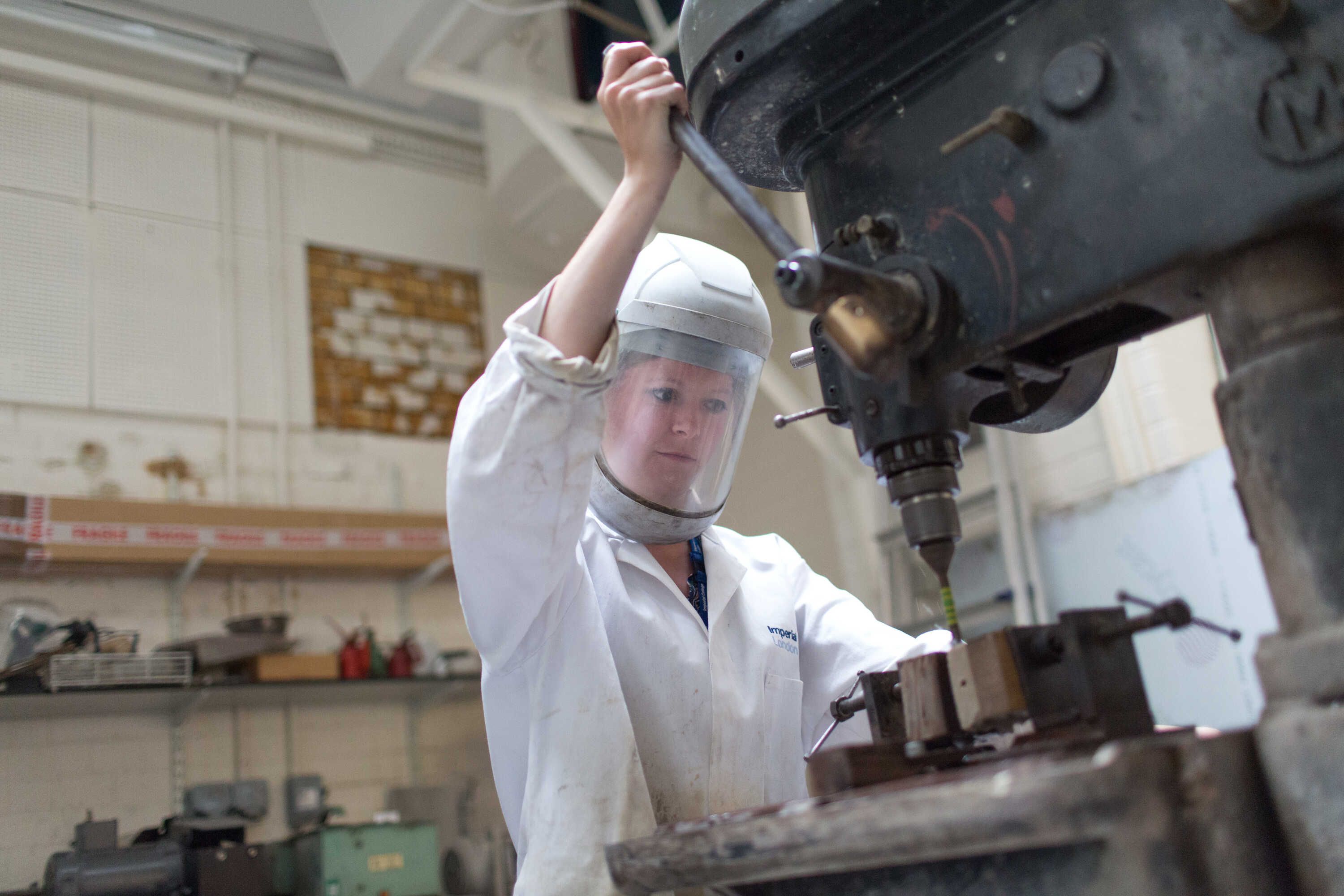 The Rock Preparation Lab is used by numerous research groups who use the equipment available to prepare samples for further experimentation and research, such as CCS experiments and establishing Earth's past magnetic field strength. Here, Dr Sarah Dodd can be seen preparing cores using a rock drill.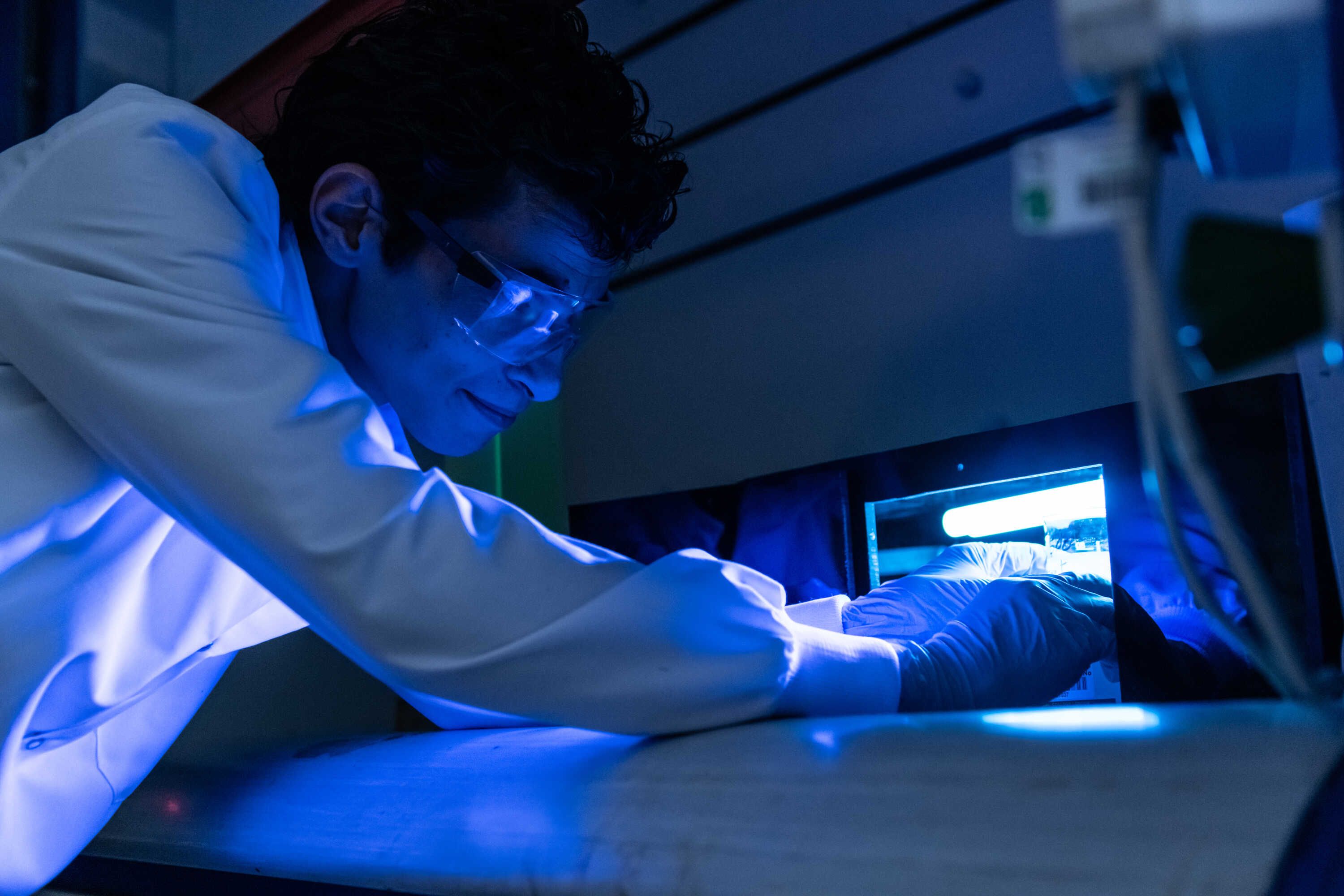 In the Environmental Geochemistry Laboratory, research focuses on developing a qualitative and quantitive understanding of the geochemical processes that control the fate of trace elements, for example, studying the levels of arsenic in ground water.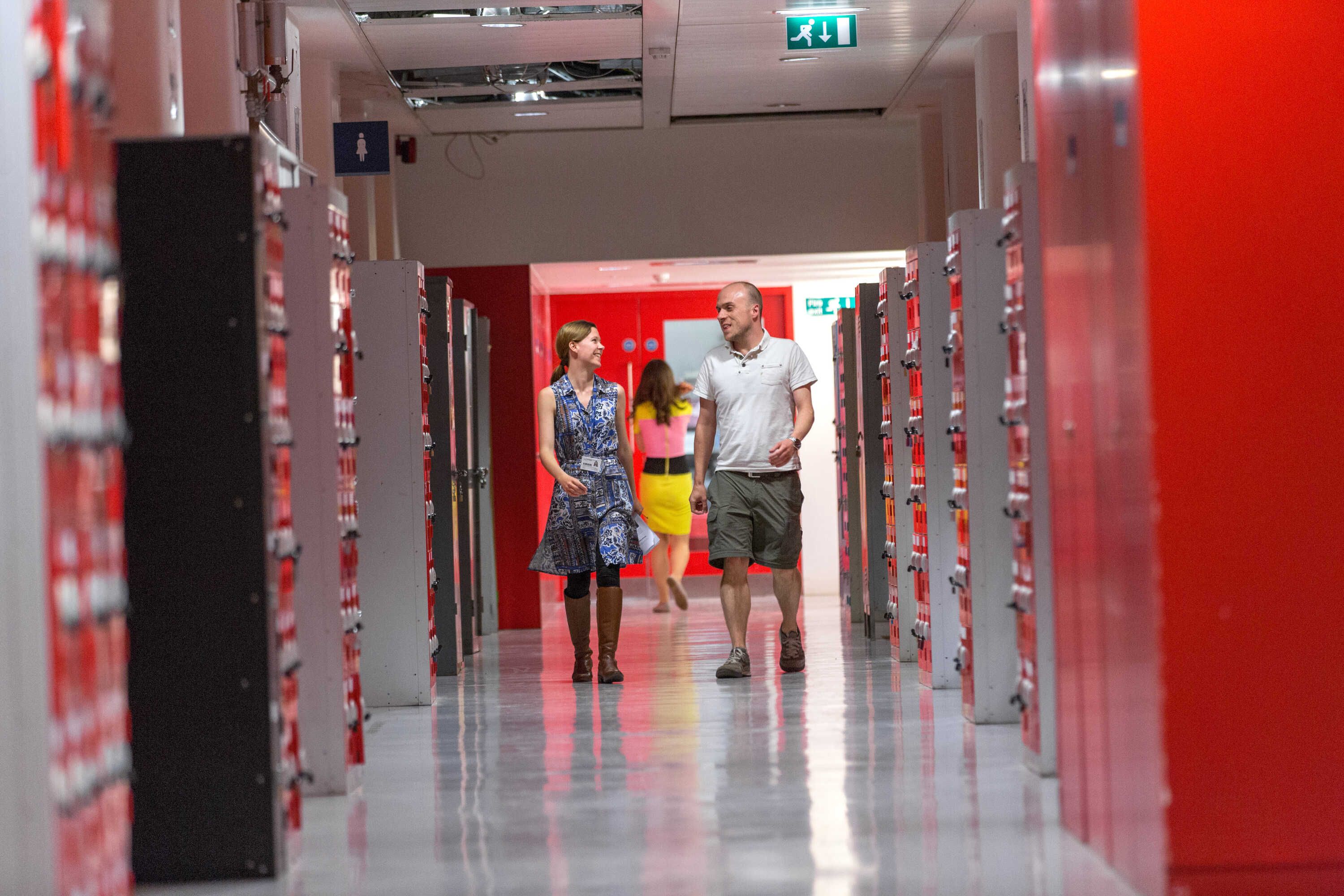 Each student in the Department is also assigned a locker for use throughout their undergraduate degree. These are found here in the basement corridor which is always busy with the constant flow of academics moving between laboratories and students swapping one folder for another between lectures.
Ground floor: teaching and support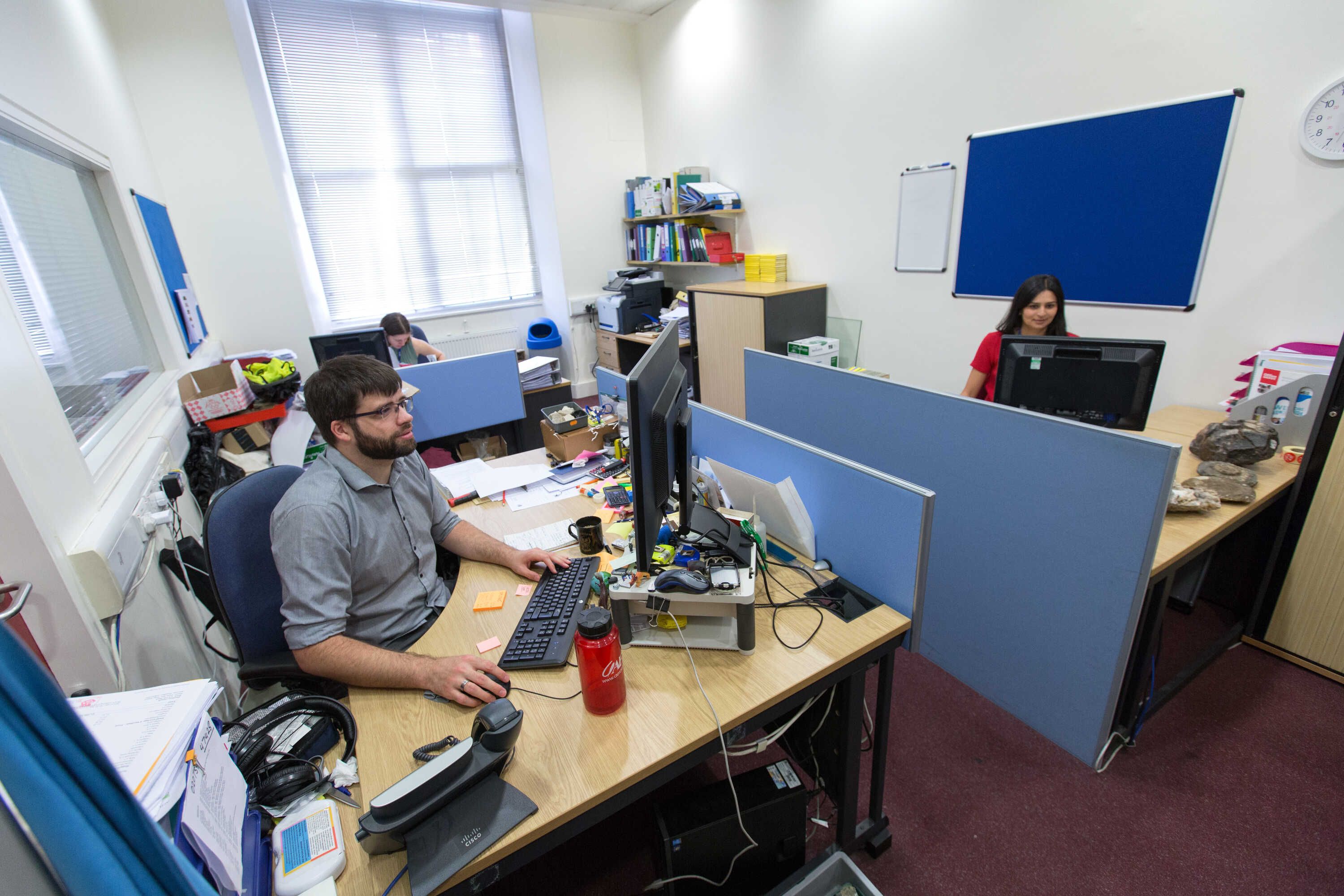 Heading back up to the ground floor you will find the Undergraduate Administration Office. During your time as a student, you will get to know the staff in this office - especially around the time of your fieldtrips as they are responsible for organising your flights, accommodation and logistics.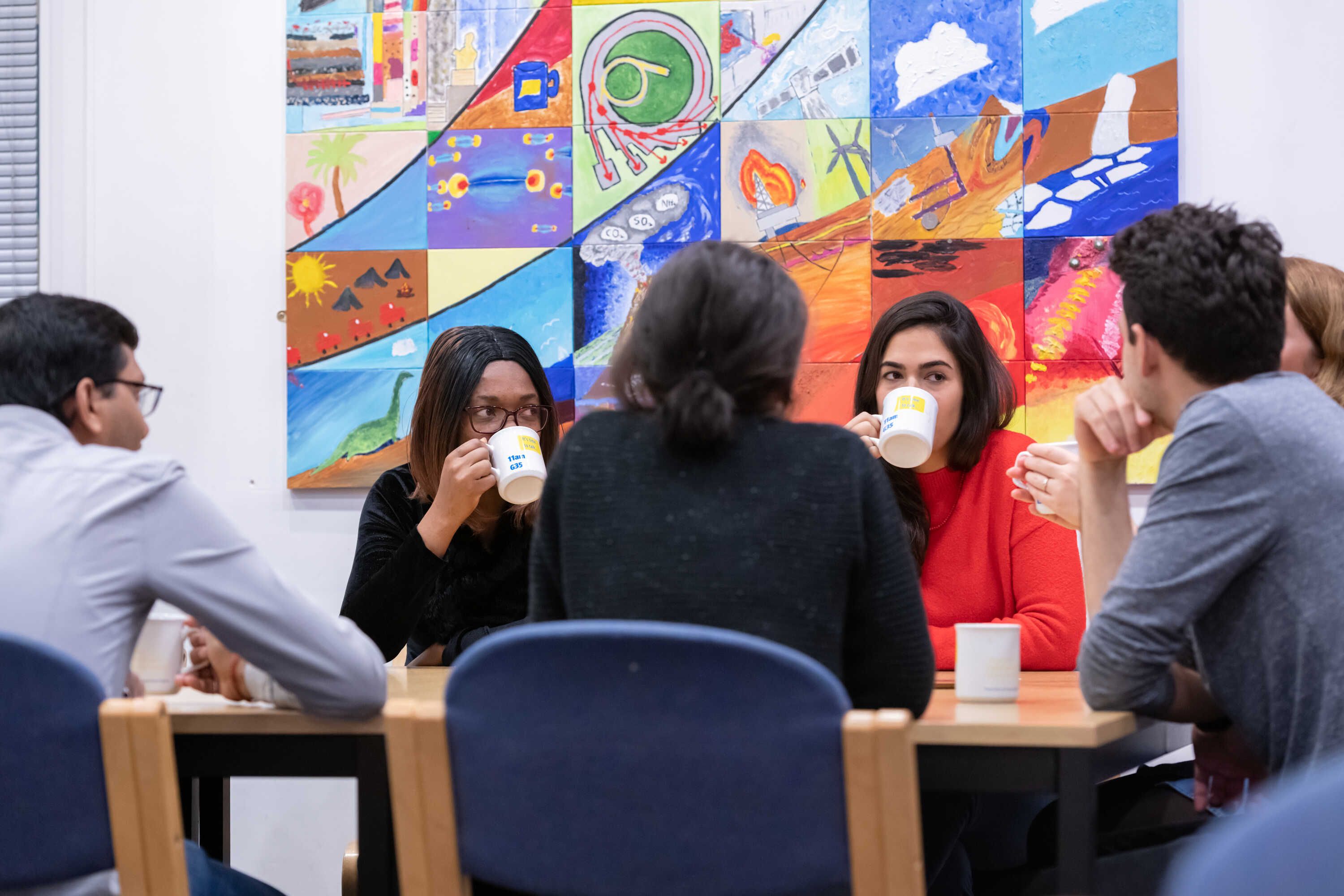 Many of our PhD students and staff gather in one of the ground floor rooms every morning at 11am for coffee.This is a chance for staff and PhD students to chat and share their research. It is always busy, even between terms, and the discussions that occur here have often lead to collaborations.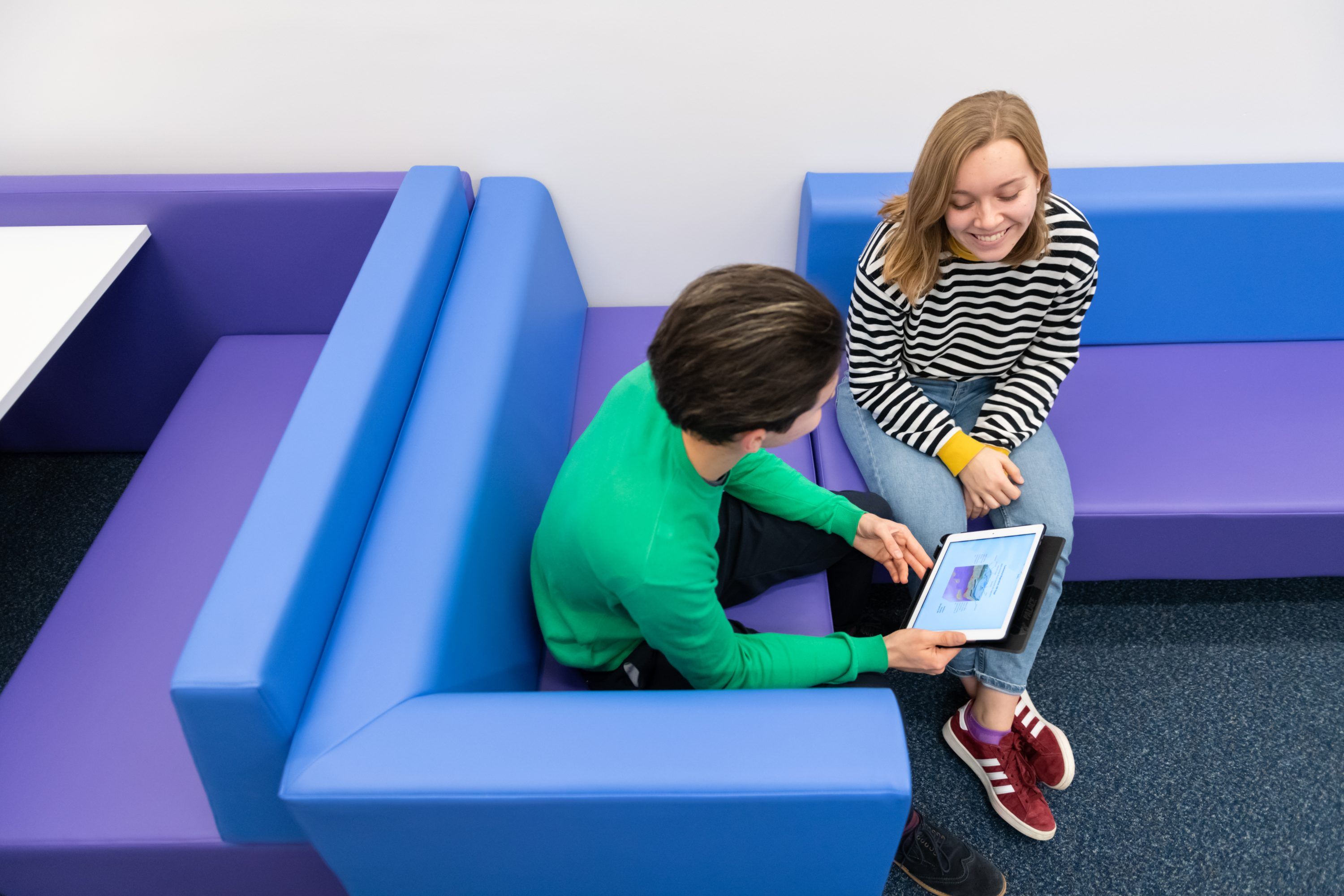 The undergraduate common room is always one of the busiest rooms in the Department both during and outside of term time. Our undergraduates come here to socialise, but also to work. The Department is reasonably small with approximately 80 undergraduates in each year.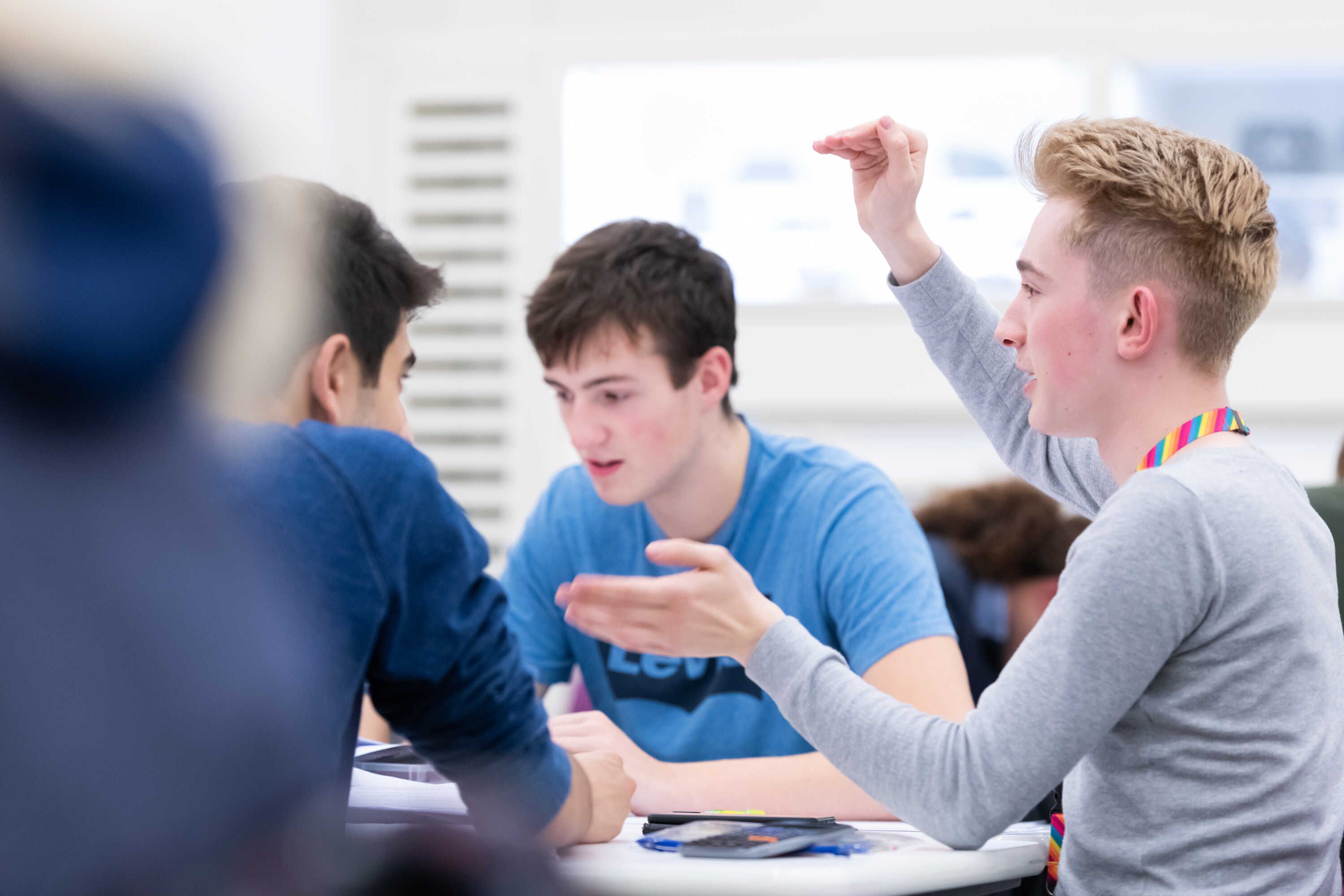 You will get to know the students in the other years very well and there is very much a family atmosphere running through the Department. Students in the younger years will therefore often work in the undergraduate common room so they can ask students in other years for study tips.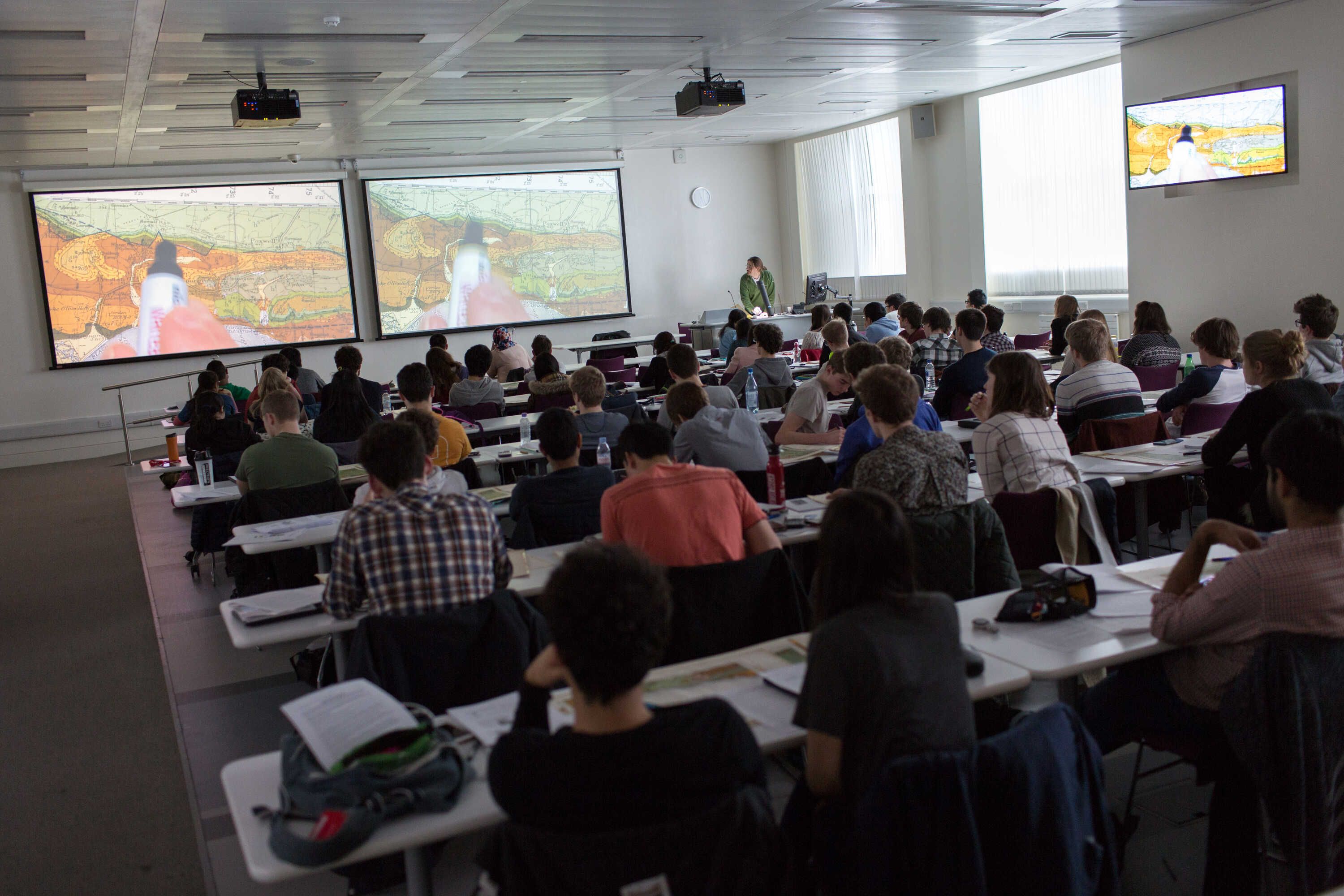 Moving along the ground floor we come to one of the main undergraduate lecture room (G.41). As an undergraduate you will spend a lot of time in this classroom and it is where many of your first year lectures and practicals will be held.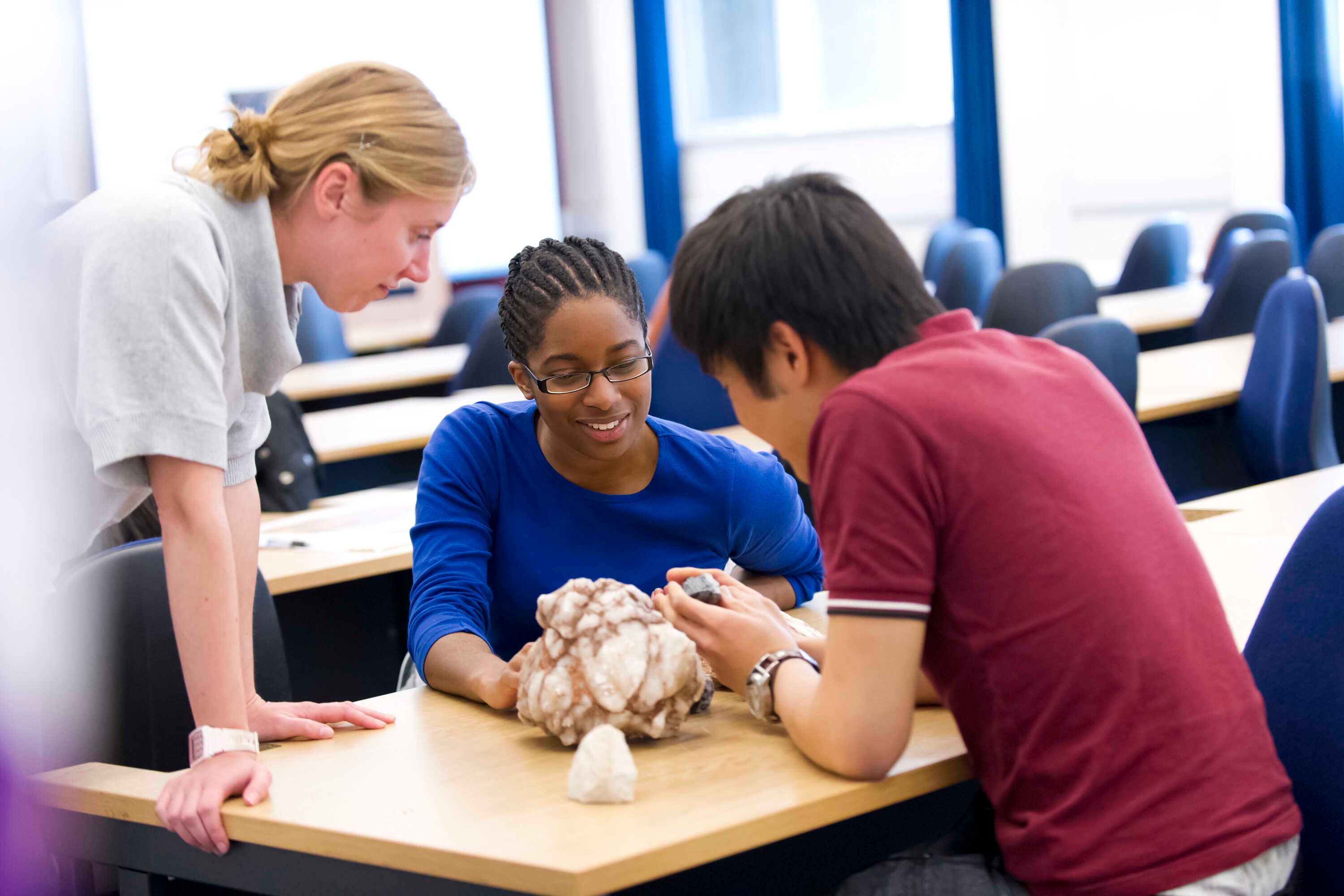 After Year 1, many of your classes are split into smaller sizes depending on your chosen degree topic.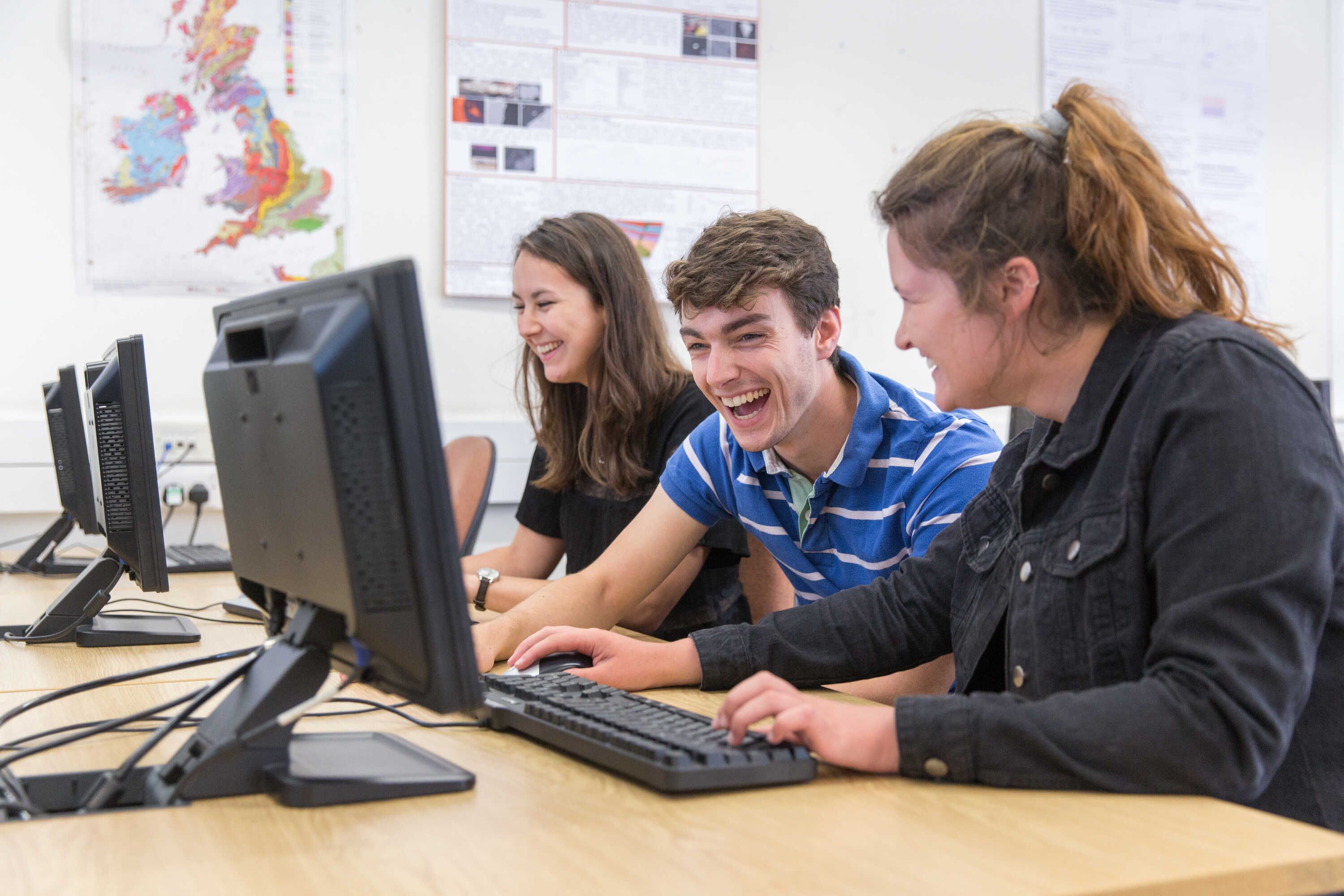 There is also a computer room on the ground floor where a lot of our students work on their Master's projects.
First and second floors: microscopes, maps and research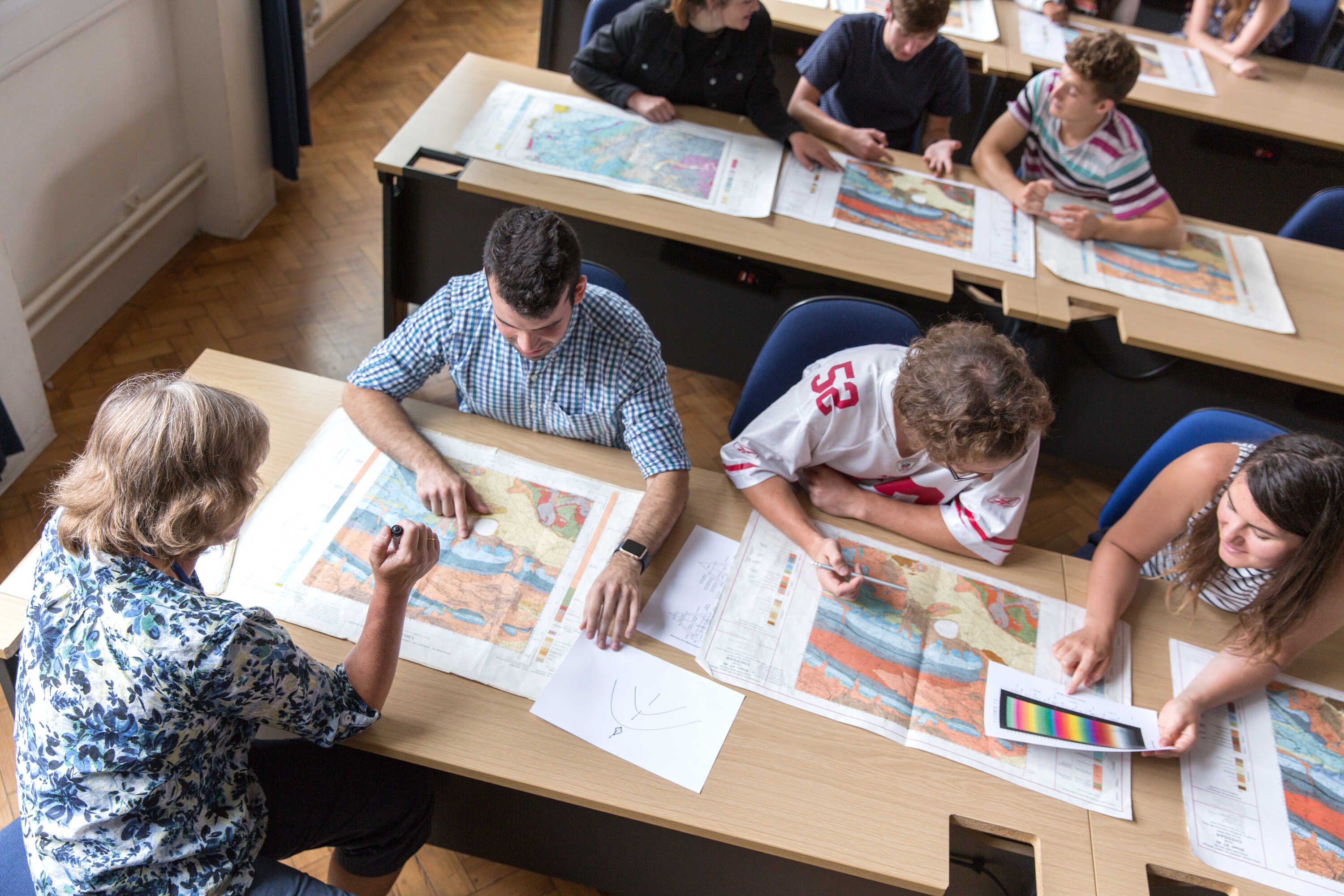 Moving upstairs to the first floor we can venture into another of the teaching areas, room 1.51. This is where most of our lunch time drop in sessions are held.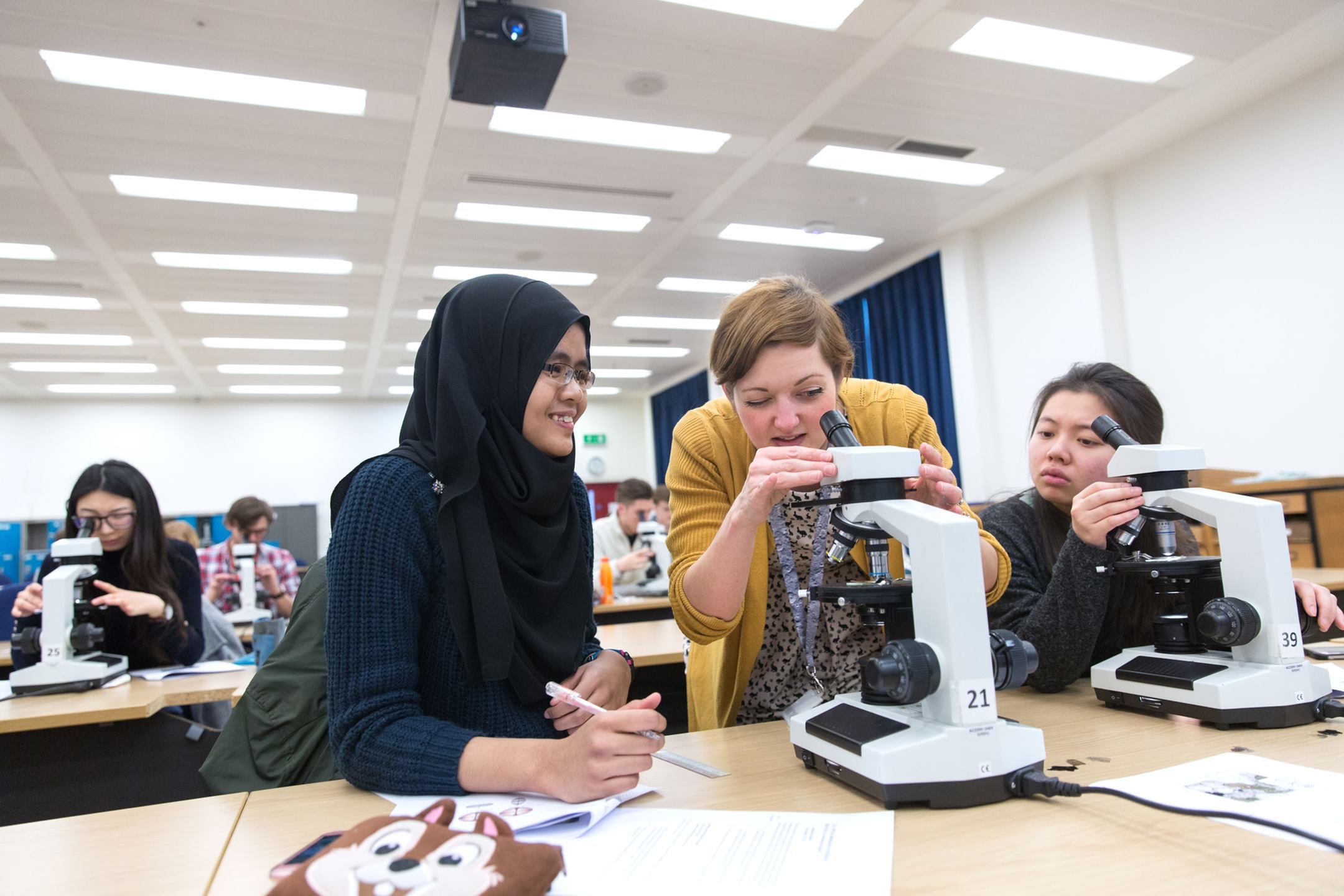 Room 1.49/150 is a large laboratory style teaching room and is home to our petrographic microscopes, which you may find yourself using in the second year Optical Mineralogy module or as part of the Independent Mapping Project in the third year.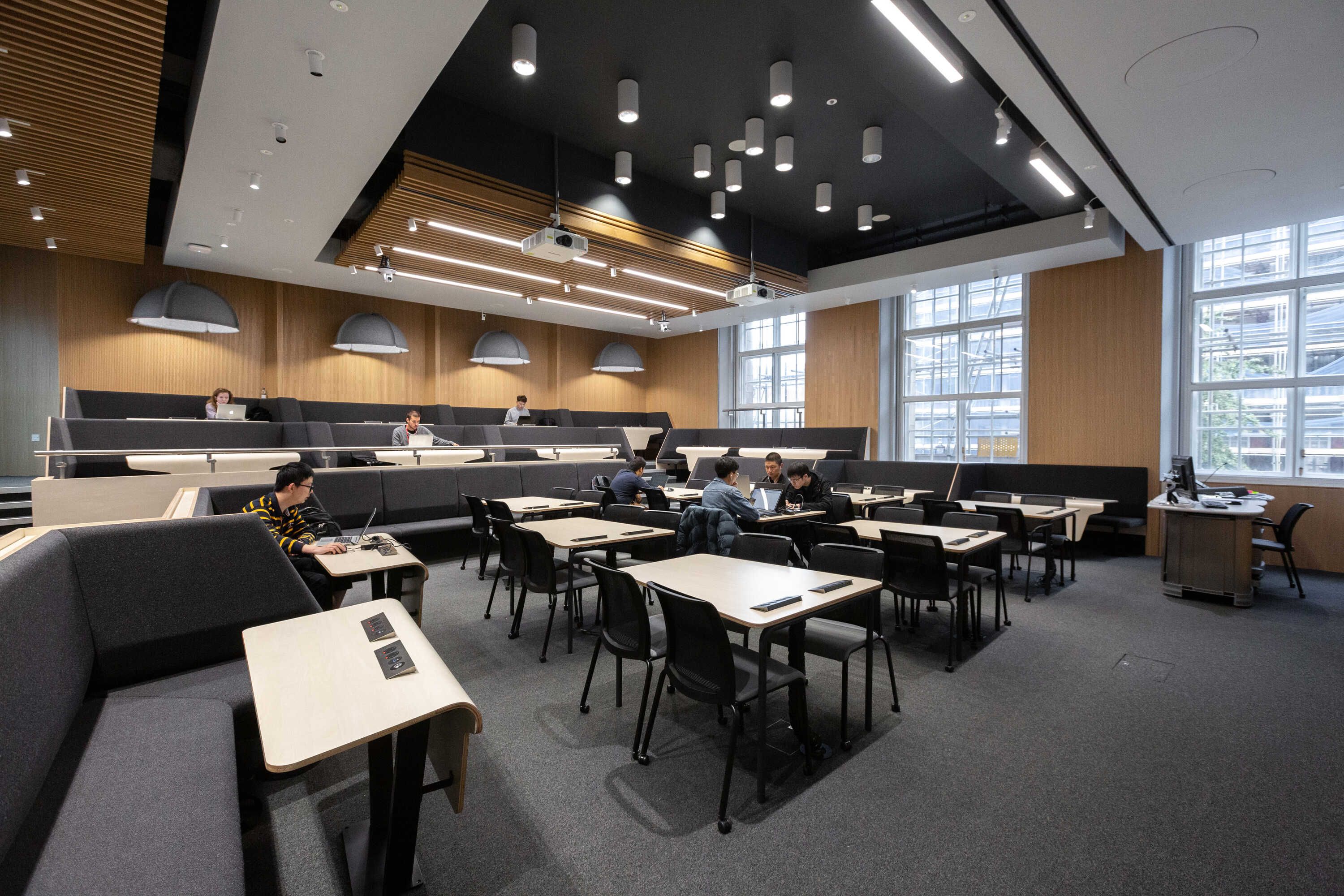 Another of the main teaching rooms in the Department is the newly refurbished lecture theatre 1.47. The ESE Research Seminars are also held here every Tuesday lunchtime, where PhD students and postdocs share their research with a Department-wide audience.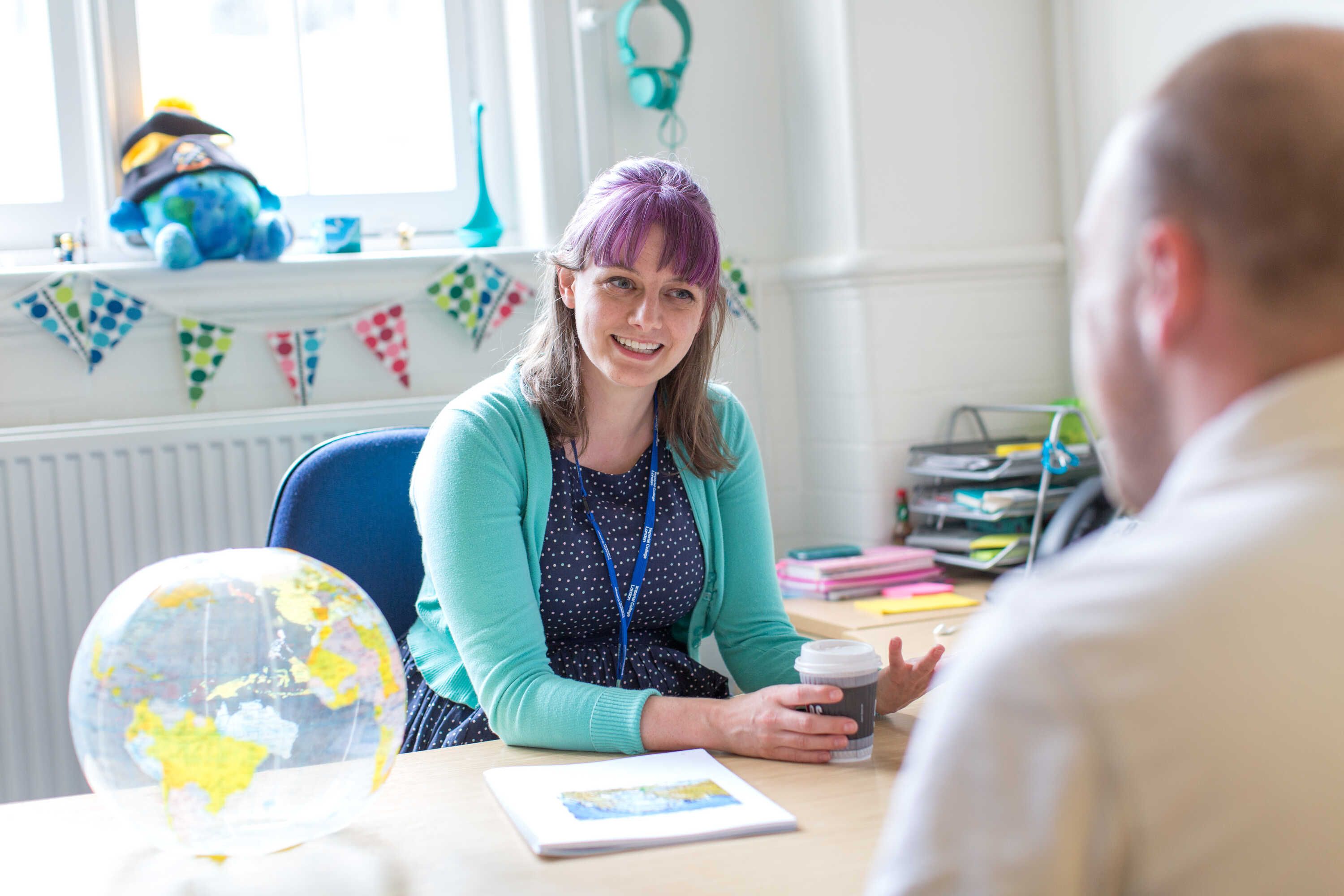 The first floor corridor is also where many of our Teaching Fellows are based. You will get to know them well throughout your time here, both for their teaching and for their additional roles within the Department. Pictured: Dr Lizzie Day (Senior Teaching Fellow in Geophysics and Admissions Tutor).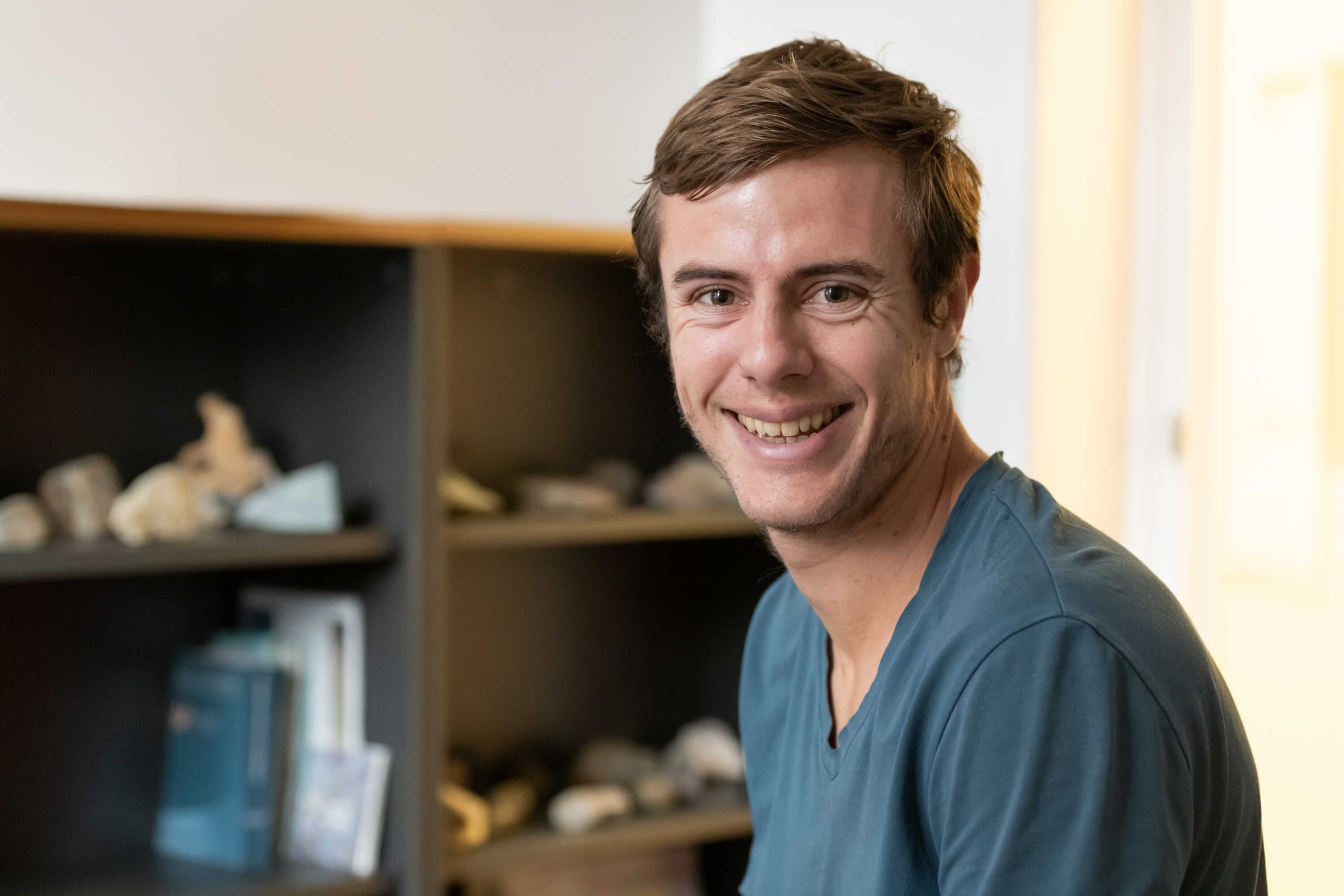 Our other Teaching Fellows have offices dotted around the Department, including Dr Valentin Laurent and Dr Alan Spencer. Pictured is Dr Valentin Laurent (Senior Teaching Fellow in Pedagogic Transformation), who teaches courses in structural geology, metamorphic petrology and field geology.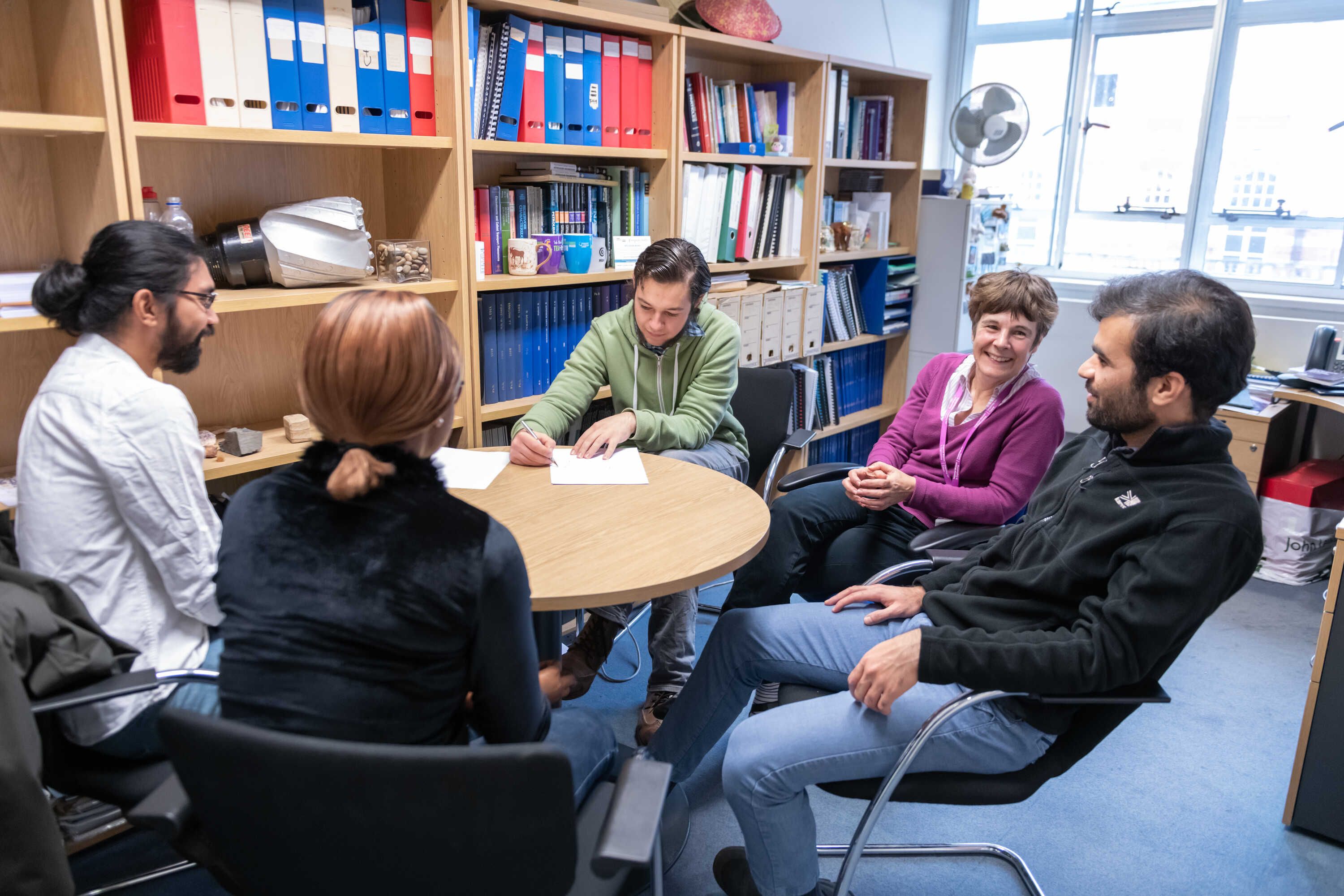 Alongside our Teaching staff, the Department is also home to a large number of academics who are mainly found along the corridors on the first and second floors, between the main staircase and the lecture rooms.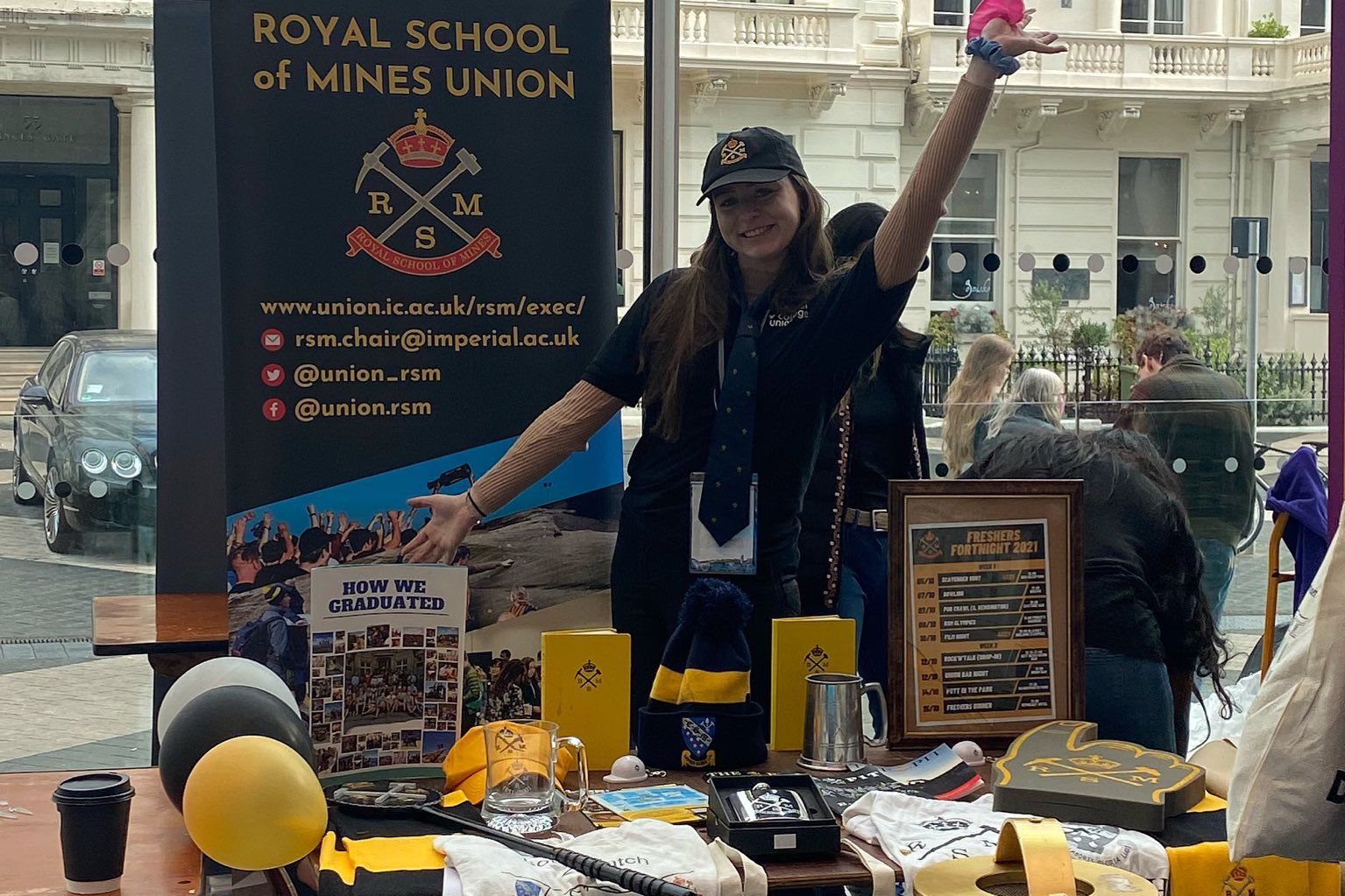 The student run RSM office on the first floor is a treasure trove of goodies. It is looked after by the Royal School of Mines committee who are voted into their posts annually by our students and is where you can buy your RSM hoodies and shirts.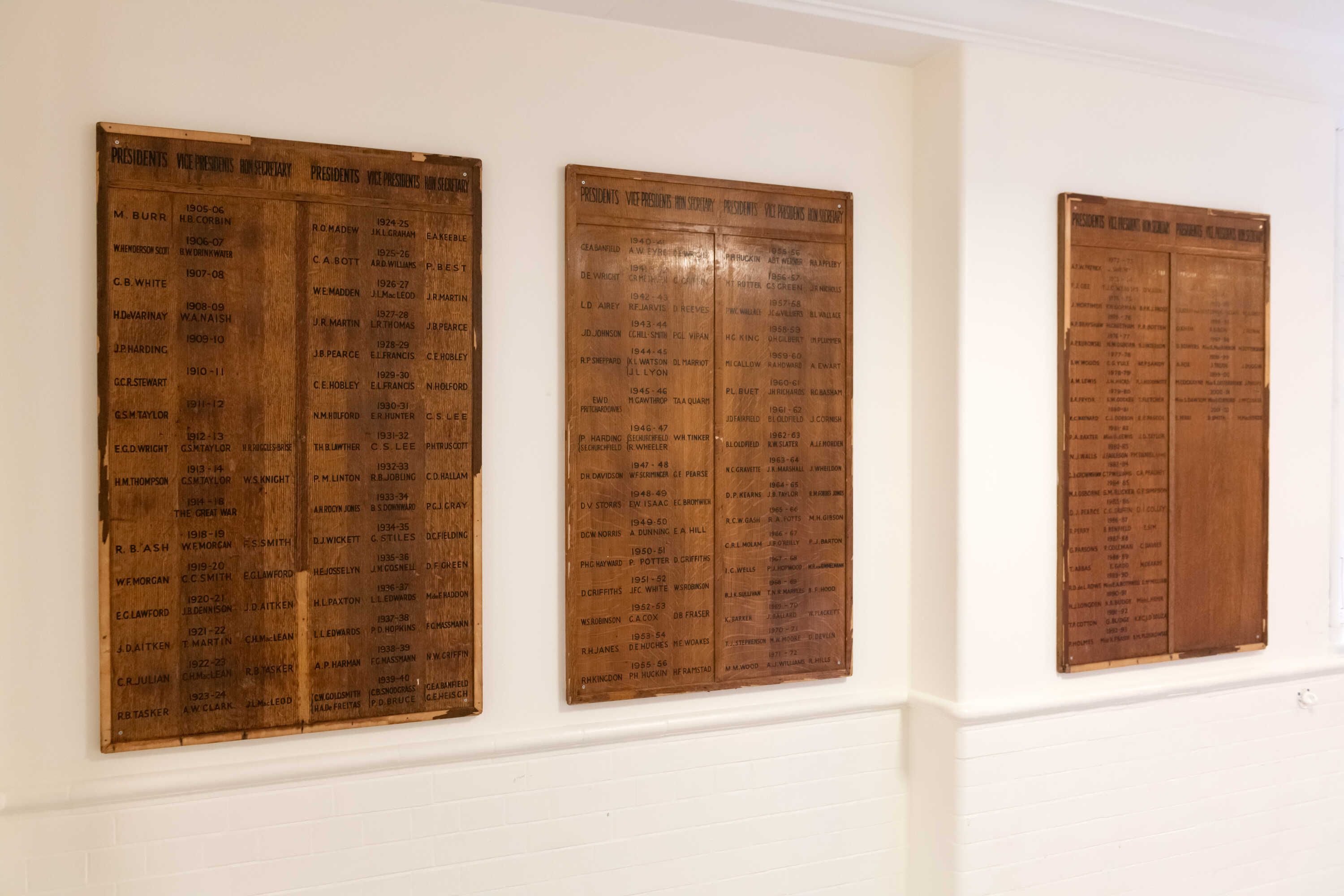 The RSM committee also run a number of social events and fieldtrips across the year, helping to cultivate a close knit community.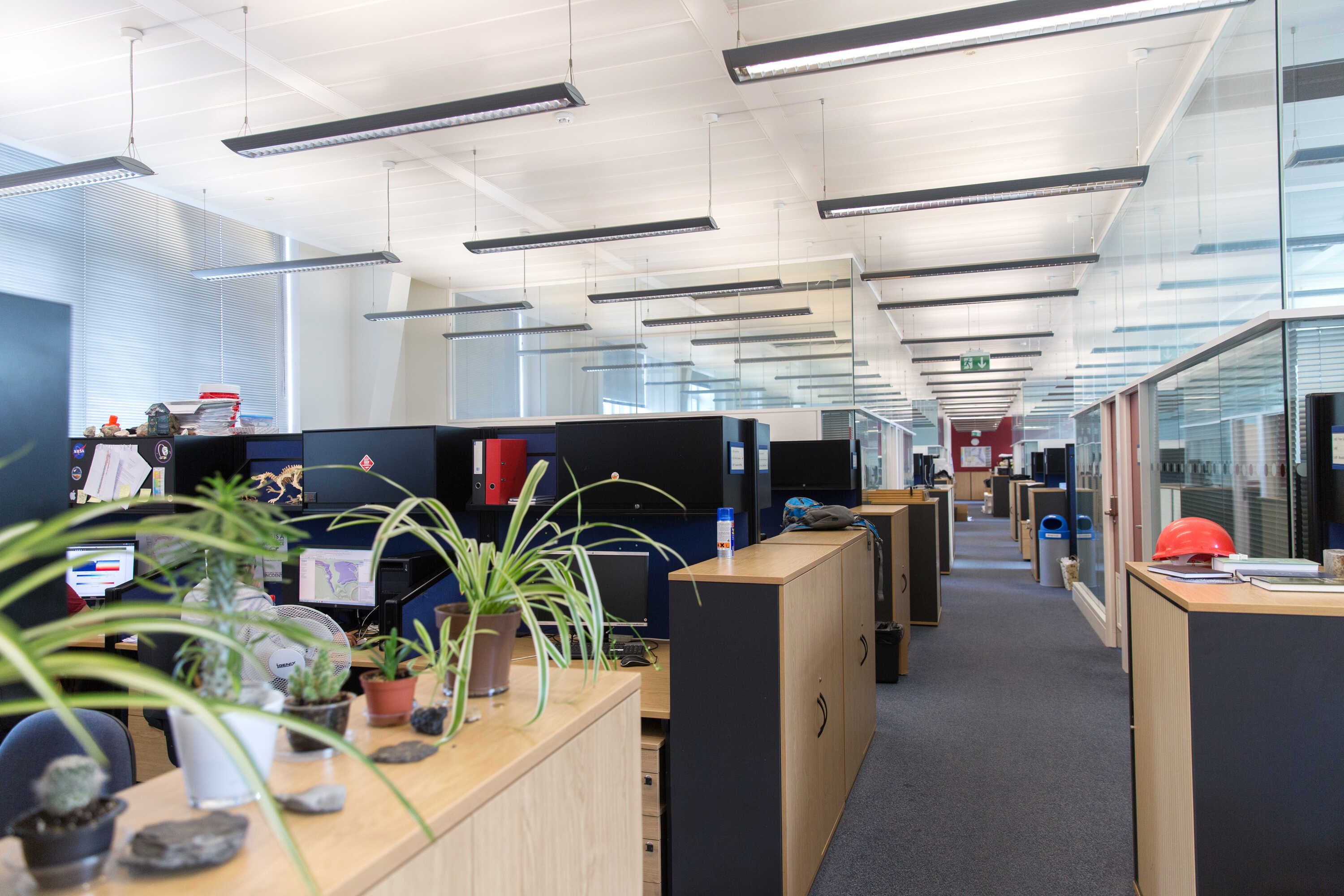 The Department, as well as being full of undergraduates, is also home to a large cohort of PhD students, some of whom were once undergraduates in the Department themselves and many of which our undergraduates will come to know and often socialise with during their degrees.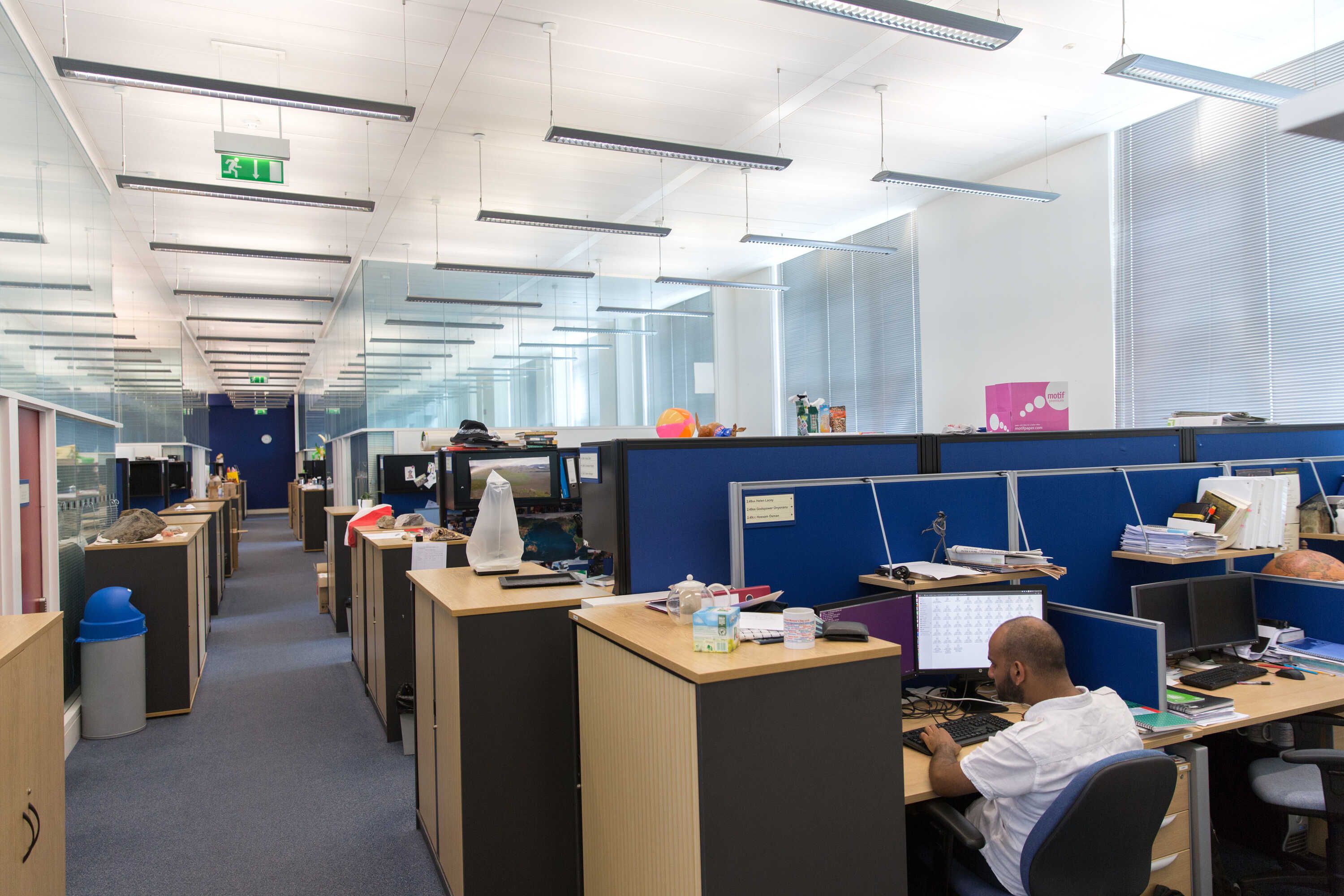 The PhD students are based across three open plan offices in the Department and many will assist during the undergraduate practical classes to provide extra feedback and support to our undergraduates.
Third floor: computers and the coffee shop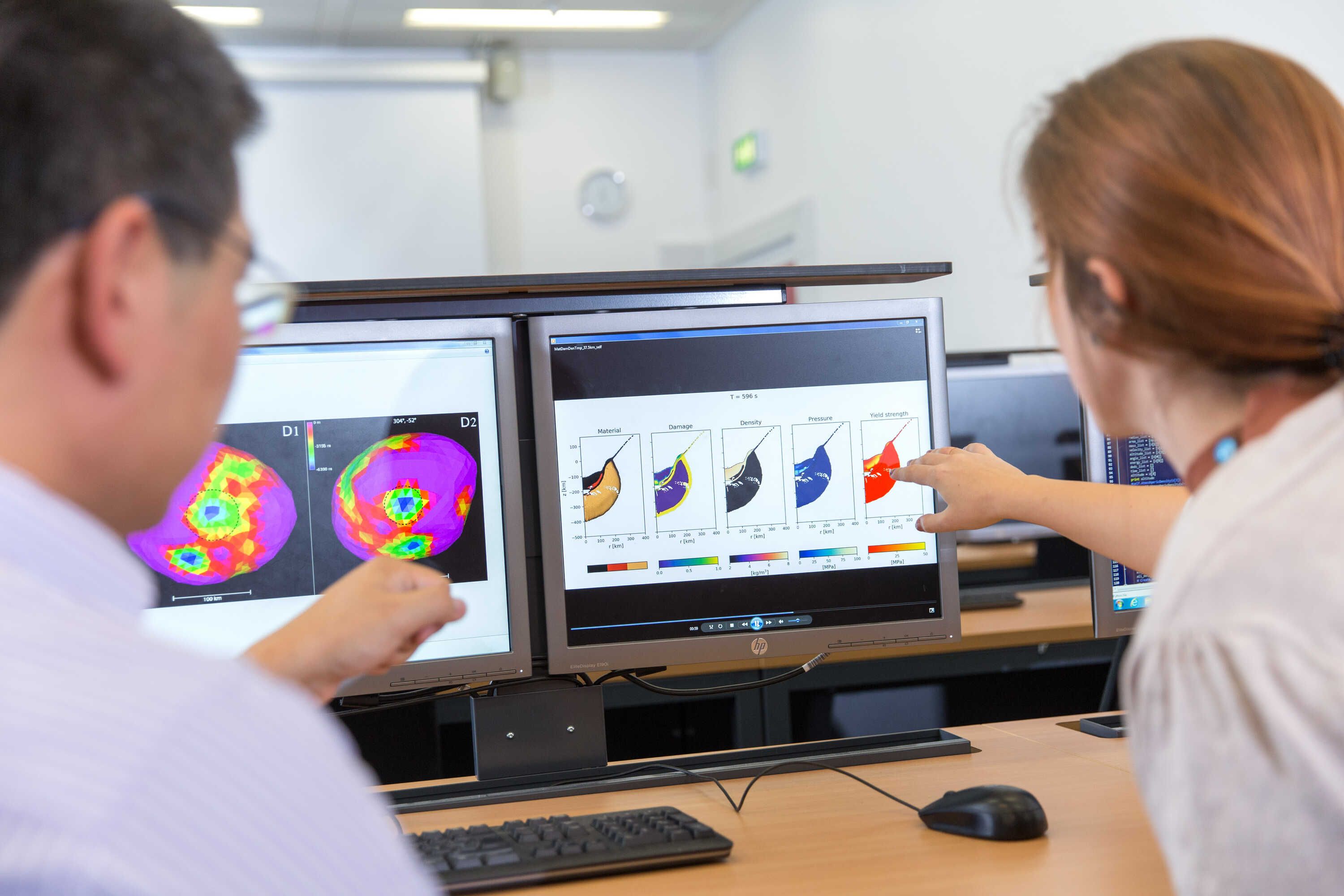 The geophysical aspects of our courses often require the use of specialised software and so students will spend a lot of time in our state of the art, third floor computer rooms, many of which have dual screen displays making analysis much easier.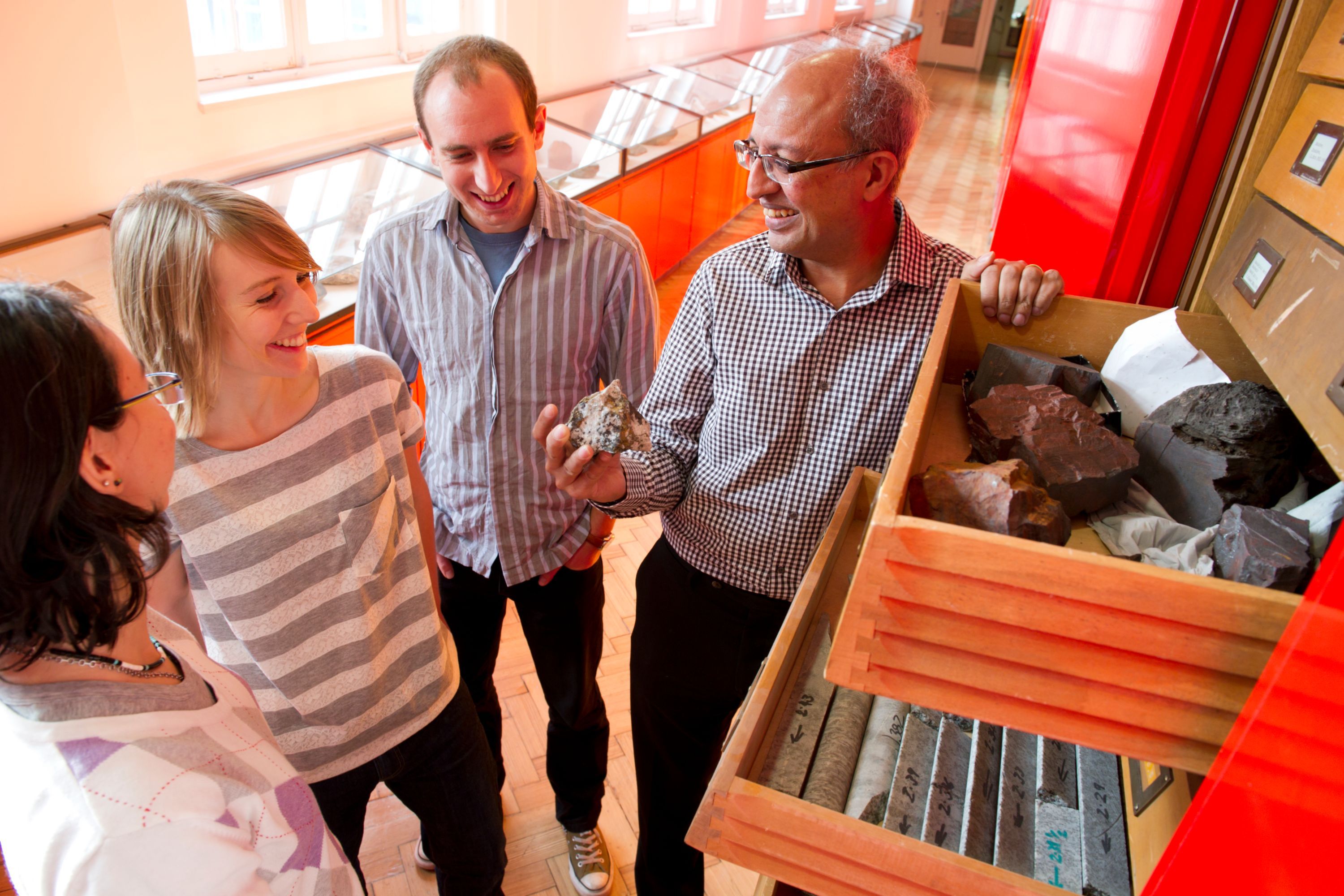 Walking along the third floor we also have display cabinets and rock collections that are constantly in use by our students, lecturers and researchers.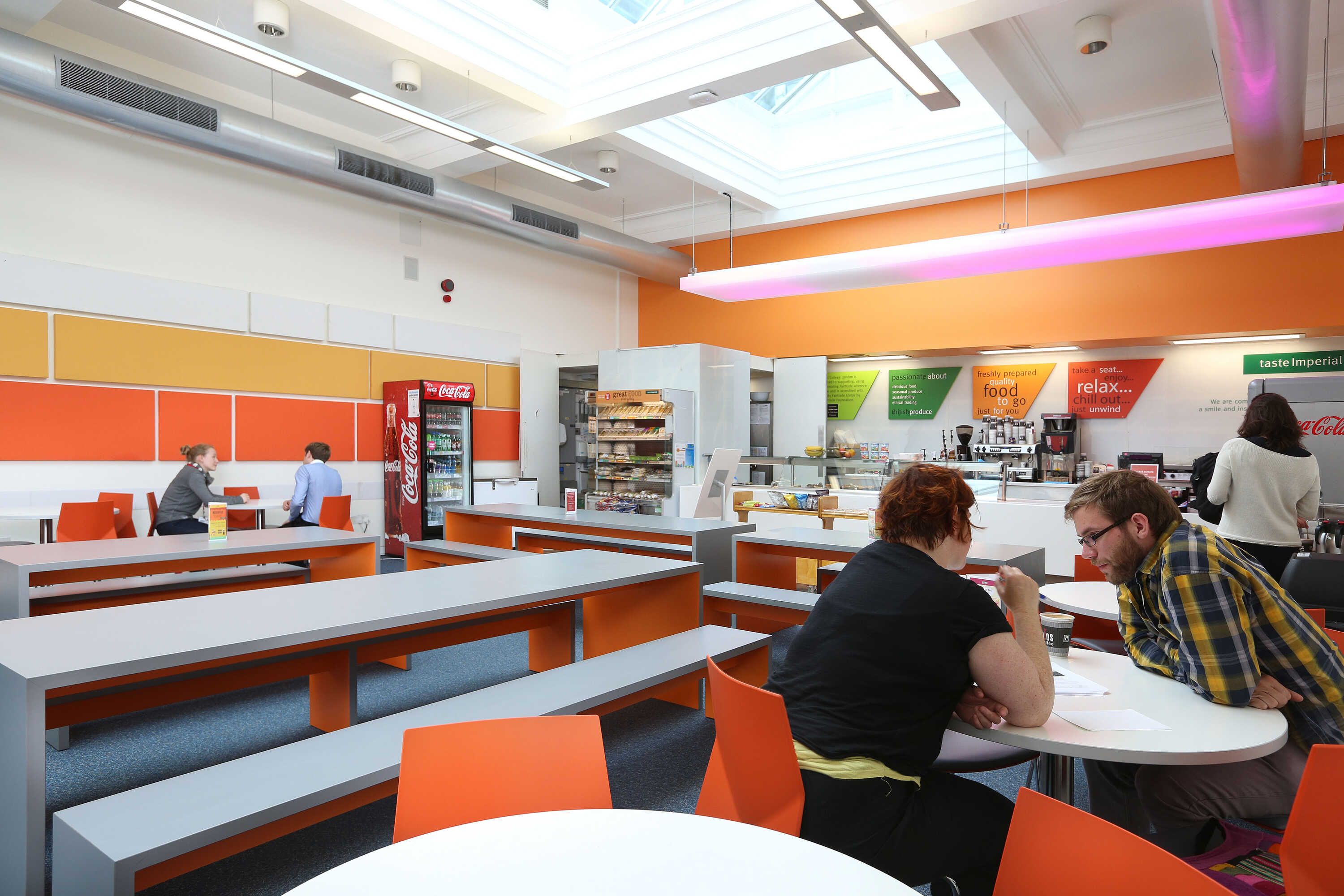 We will end our tour in the RSM café. This is where our students go to buy lunch, do work, grab a coffee, or heat up home-cooked food. During term time it is always a hive of activity, especially just after the start of term when everyone is meeting back up after the break.
Photo credit - Thomas Angus, Dave Guttridge, Alexander Norori-McCormac and Sarah Dodd.