About our building
Great research can't happen without a great building
Our new School of Public Health building will be more than bricks and mortar. It will be a place for new ideas, new opportunities for working with a diverse community and new research that transforms health. But not only will our work here change public health locally, our breakthroughs will have an impact on a global scale.
For the first time, our world-leading public health researchers will be together under the same roof, making closer collaboration across teams and disciplines possible. Located at Imperial's White City Campus, the building will also be close to our and the Sir Michael Uren Building.
Want to support our vision? Join us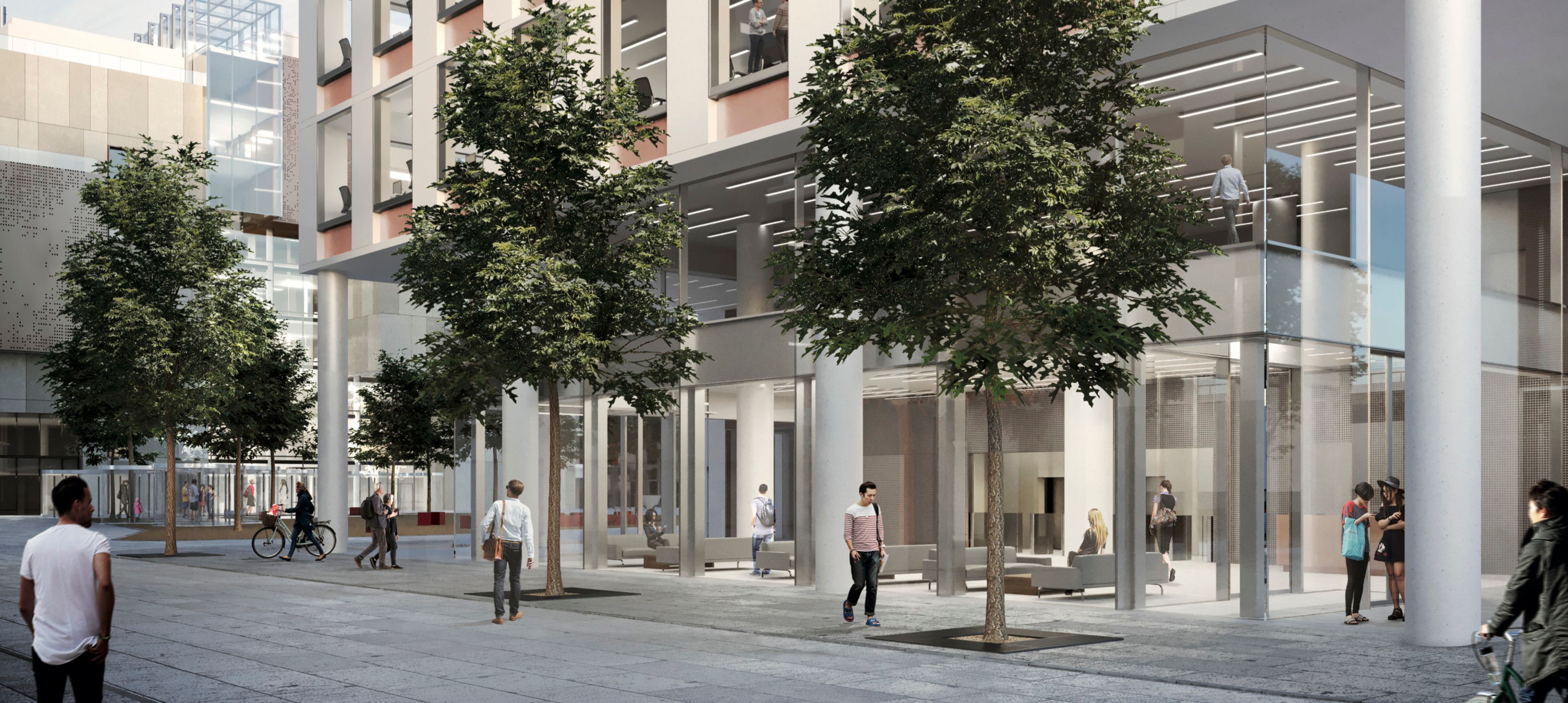 An architect's rendering of the entrance to the new School of Public Health building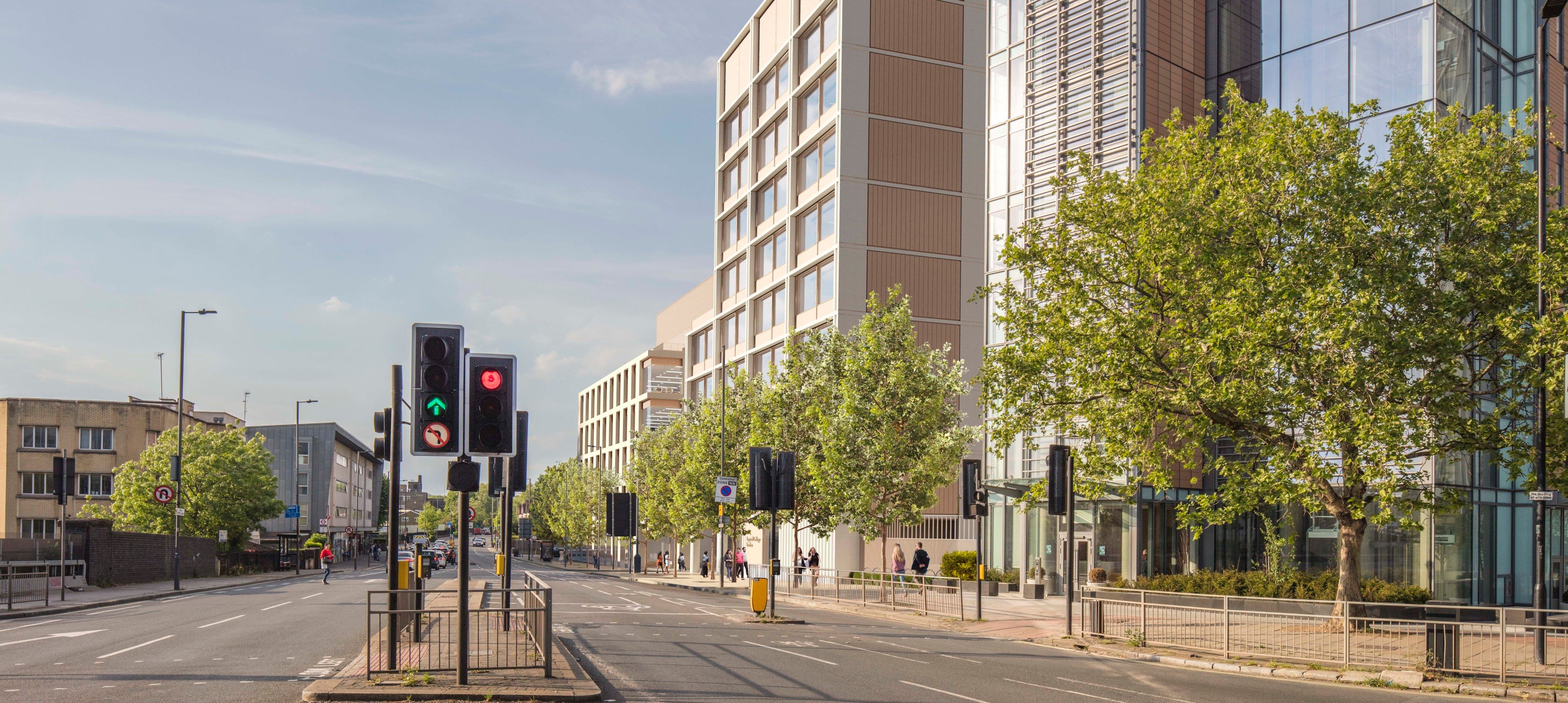 View of the new School of Public Health Building from Wood Lane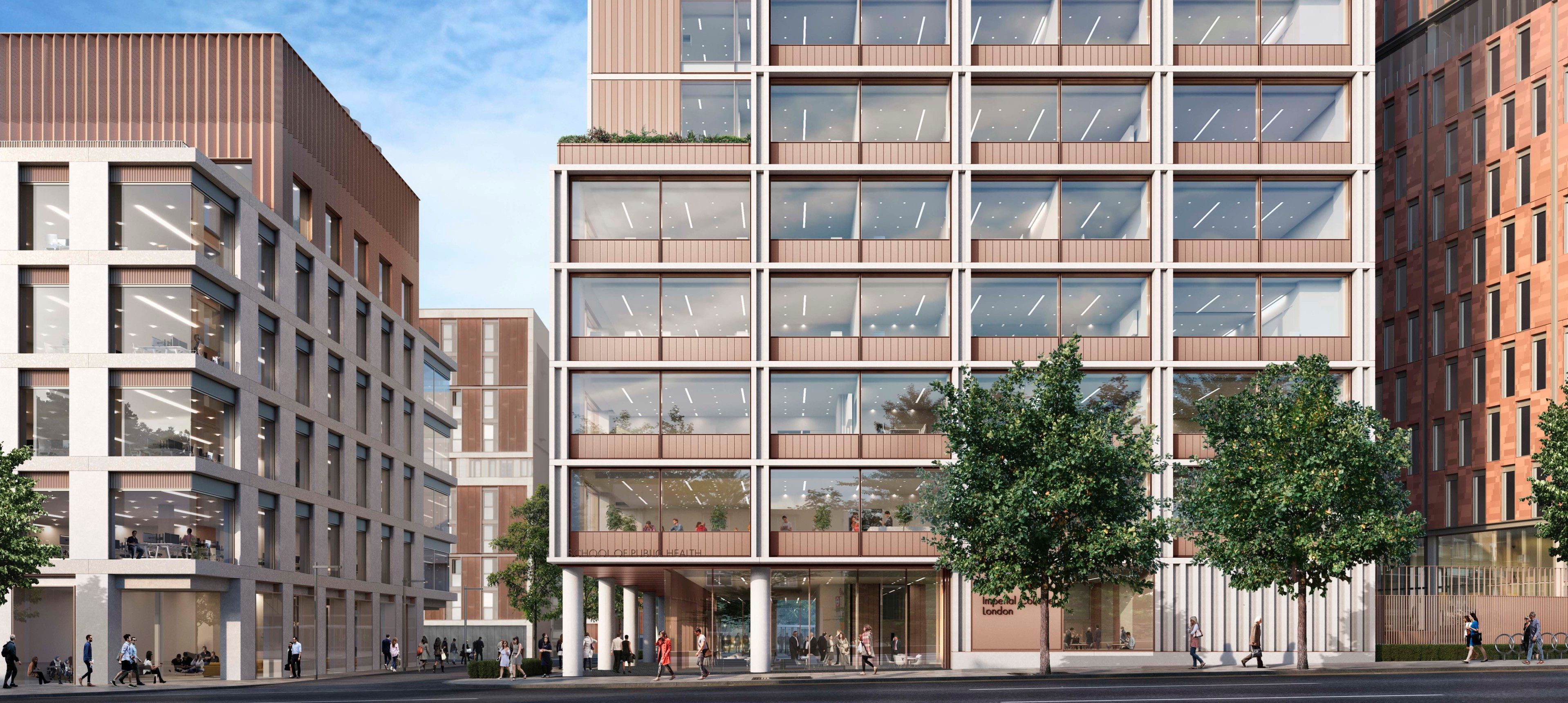 The main entrance to the School of Public Health, viewed from Wood Lane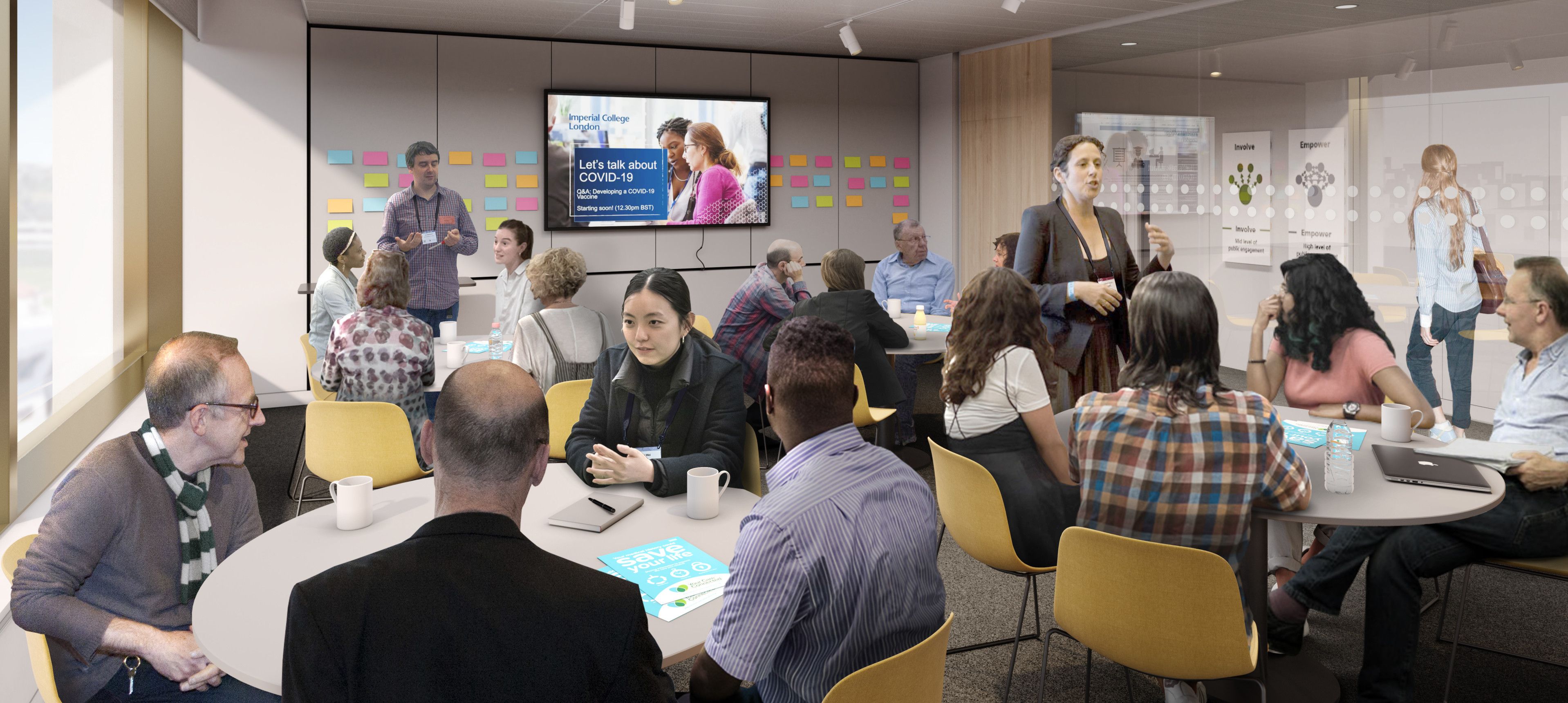 View of the interior of the School of Public Health, where members of the public are pictured participating in a workshop.
About White City
White City has been one of London's most deprived areas regarding income, employment and public health issues. If our researchers can make a real change in White City, we can create a model for other communities, for other cities around the globe.
Research rooted in the community
How do we tackle rising levels of obesity? Is there an effective way to encourage smokers to quit? What can we do to reduce social isolation? By blending our expertise with insights from local people and health professionals, we can address these pressing questions and more.
Our vision is to put local people and frontline health professionals at the centre of our public health research. To do this, we will use our new building as a place to:
Listen to people's experience – when it comes to health challenges affecting themselves and their community, they're the experts. Our researchers are ready to listen to their stories.
Work with local professionals – Imperial has longstanding partnerships with GP surgeries, healthcare services and community organisations. Working together, we can tackle problems including obesity and diabetes.
Dissolve the 'town and gown' distinction – we'll bring together experts with local people, GPs and community organisations. This creates a new method for researching, designing and evaluating health interventions.
What we learn about White City will be relevant to communities across the UK – and around the globe. Our leading research and local insights will influence policies and interventions, as well as creating more effective healthcare systems.
Together, we will help people lead healthier and longer lives. Wherever they are in the world, whatever health challenges they face.
Breaking ground
The new School of Public Health Building is designed by Allies and Morrison, who also designed the neighbouring Sir Michael Uren Hub which completed in 2019. The nine-storey School of Public Health building will provide nearly 58,000 sq ft of space, fitted out by Graham Construction.
In April 2021 the College marked the breaking of ground at the site for the new building, with a virtual celebration event. Attendees were given a first look at the new site, an insight into the new building and the opportunity to hear about the transformative research that will take place inside.
Topping out
In November 2022, Imperial held a topping out ceremony to celebrate a major construction milestone for the School of Public Health.
The topping out marks the final stage of construction of the building's structure, which will be followed by a fit-out to get the spaces ready for building users to move in.
Imperial alumna and donor to the School of Public Health campaign Marit Mohn (MSc Chemical Engineering and Chemical Technology, 1973) applied the final mortaring on the roof at the topping out ceremony.