Training leaders of the future
Imperial is a one-of-a-kind university in the UK, being home to a global community of scientists, engineers, medics and business experts. Here, we meet some of the students who are using their diverse talents to find solutions to some of the world's biggest challenges – like financing sustainable energy technologies, protecting the world's endangered species and understanding past climate change.
Student support: 14 fully-funded studentships for 2021–22
Student numbers: 74 new PhD researchers started in 2019 and 2020

Student

numbers:

10,964

worldwide learners on EdX clean power program

in 2019–20
Profiles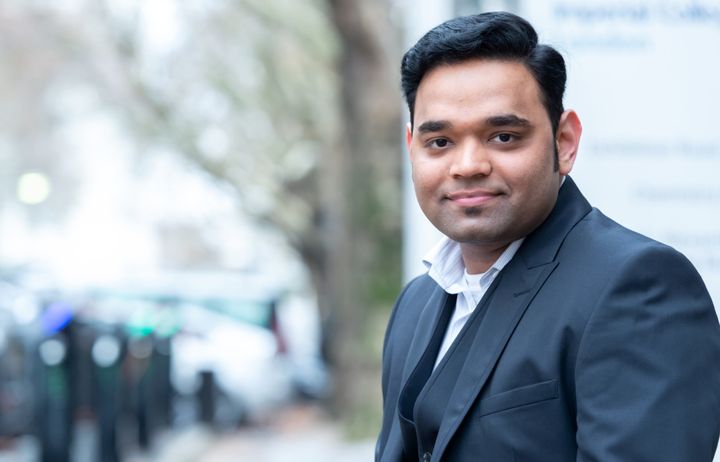 PROFILE: Swapnil Jagtap
Swapnilhas been named as one of Forbes' 30 Under 30 in Europe for his research on reducing the carbon footprint of aviation. Swapnil, whose PhD focuses on ultra-energy-efficient aircraft technologies and alternative fuels, has designed a 300-passenger aircraft powered by liquid hydrogen, improving energy efficiency of the plane by more than 50%.
He also holds a patent for a heat recuperation system, which increases the performance and life of aeroplane engines. "I have had my own fair share of setbacks and failures, but I have never really let those stymie my ambitions, passion, confidence and instincts," says Swapnil. "I like the world-class, competitive environment at Imperial. It keeps me motivated and fosters scientific temper and reasoning. Additionally, my peers all have different backgrounds. Engaging in a dialogue with a diverse com- munity like this keeps refining me as a global citizen."
Imperial trains postgraduate researchers to address society's big challenges in government-funded PhD programmes that harness academic study, talent and imagination; all supported by extensive professional development. The Science and Solutions for a Changing Planet NERC Doctoral Training Partnership trains and inspires a new generation of experts and leaders to tackle some of the toughest environmental challenges of our time.
PROFILE: Nabila Putri Salsabila
Salsa from Indonesia is a sustainable development enthusiast aspiring to be a consultant and policymaker in the energy transition, climate action and sustainable development sector. "Aside from providing a strong fundamental and practical set of knowledge even for non-experts in the sector, this online course [the Clean Power Program] has inspired young people like me to advocate for a sustainable, cleaner future, because we are running out of time," she says.
As a result of studying on the Clean Power Program, she now serves as Regional Coordinator for the Global Youth Energy Outlook at Student Energy, a project to connect youth and the policymakers, engaging 5,000+ young people in Southeast Asia and the Pacific, ranging from civil society organisations in Malaysia, to youth-led start ups in Fiji. The Global Youth Energy Outlook will be a first-of-its-kind report that champions today's youth aspirations for the sustainable energy transition and how they want to be engaged with policymakers to co-design sustainable future solutions, including cleaner power systems.
Imperial's vision is to develop and deploy cutting edge technology to transform the learning and teaching experience. The Grantham Institute and partners have produced three online courses about the shift to a low-carbon energy system, that are accessible from anywhere in the world and available for free on EdX. The courses cover the opportunities and advantages of clean power, the tools needed to build a global low-carbon power sector and the challenges and solutions of the energy transition.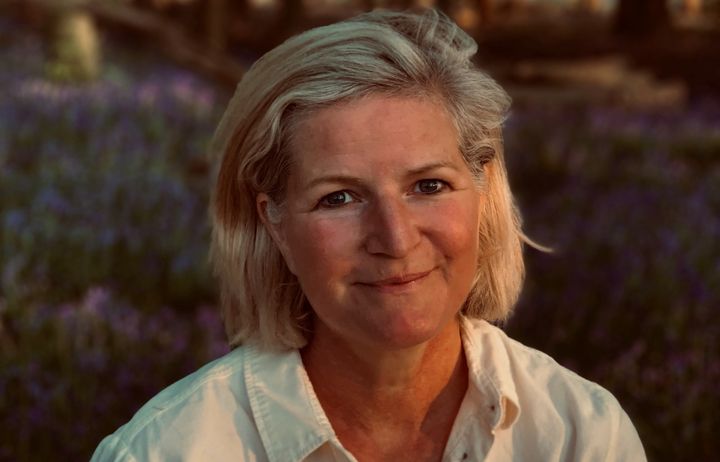 PROFILE: Lucy Carmody
Lucy'scareer led her from investment banking in Asia and New York to founding a research boutique assessing corporate environmental, social and governance (ESG) credentials for global institutional investors, but what was lacking was an understanding of how we are practically going to reach net-zero carbon emissions. "It's going to be a massive transition, with new rules and regulations, and plenty of new commercial and partnership opportunities for those who are ready to take them," she says.
Studying online from her home in the Chilterns, Lucy says: "Imperial are doing an amazing job. The course is really interactive, with good planning and communication. I have access to the library, lectures and high-quality education materials online and find it energising to discuss our modules with my cohort in the chat rooms". There are 102 students in 2020's intake from 27 nationalities and an average age of 25 years. Lucy describes her course-mates as "enthusiastic, energetic and exceptional".
Imperial places great emphasis on the integration of Master's courses with its world class research activities. The one-year MSc Climate Change, Management & Finance, taught by the Grantham Institute and Imperial College Business School, provides graduates with the interdisciplinary skills required in business on issues relating to climate change and sustainability.
Study at Imperial
Imperial is a one-of-a-kind university in the UK, focusing exclusively on science, engineering, medicine and business. To help you explore all the ways you could advance your knowledge at Imperial, we group our Master's and Doctoral courses into four different global challenge course guides.
Discovery and the natural world

Engineering novel solutions

Health and wellbeing

Leading the data revolution
These guides are designed to help you search our courses by theme. The reason for this is that Imperial is highly interdisciplinary. As such, many of our departments welcome students from outside their exact area of expertise as long as they have a background in a relevant discipline.
So, we encourage you to use our course guides to look for courses related to your interests – it may not be in a way you previously considered or thought you might be qualified for. The Guide to Postgraduate Study provides a helpful overview of our application process.

Download the guide here: Guide to Postgraduate Study 2020-2021 [PDF]
---
Climate change modules for Imperial students
In line with the Grantham Institute's training mission, a new I-STEMM module is launching in January 2021. Climate Change – Science and Solutions is a for-credit undergraduate module that is part of a multidisciplinary programme called I-Explore that is open to all second and third years. The course focuses on different aspects of climate change, covering atmospheric physics to policy, and governance to the energy transition. Students will discover how impacts are felt in different regions and communities; learn how to construct arguments about the urgency, implications and impacts of climate change, and; how to bring about solutions to the climate crisis.
---
Online professional development
Imperial provides professional development with best-practice guidelines, and political and technical advice from academics, legislators, policymakers, investors and civil society, all presented in an engaging and user-centred way. The Clean Power Program, developed by the Grantham Institute and funded by the Children's Investment Fund Foundation (CIFF), consists of three Massive Open Online Courses (MOOCs) that are accessible from anywhere in the world and available for free on EdX. Those who complete the courses can pay a small fee to receive a Professional Certificate. Our partners include: the Digital Learning Hub, the Centre for Environmental Policy, Energy Futures Lab, and Imperial College Business School.