DSI Squared - Imperial x LSE
DSI Squared - Imperial x London School of Economics
DSI Squared is a collaborative initiative joining the Data Science Institutes from both Imperial College London and the London School of Economics (LSE).
When it comes to data science research and its impact, the LSE's strengths in the social sciences naturally complements Imperial's strengths in science, technology, and medicine.
By working together, the team hopes this initiative will enhance their joint influence on policy in wide scope domains – areas where alternative facts compete with scientific findings for influence in the policymaking process.
Encouraging collaboration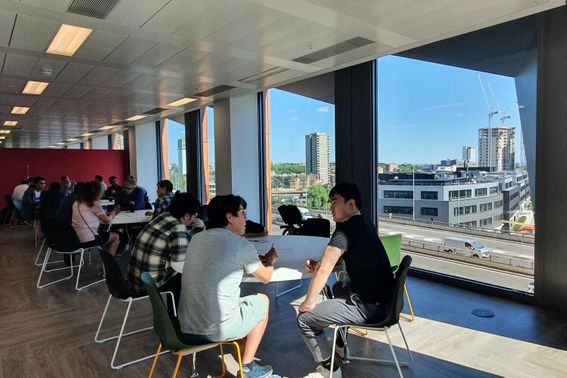 Networking events
In an effort to encourage networking and cross-institutional collaboration, data scientists from both DSI's came together for the first time at Imperial's White City campus.
The research networking event took the form of 'speed-dating' where researchers from each DSI had the chance to meet each other, introduce their research interests and identify any opportunities for collaboration.
The event was attended by around 20 researchers from both institutes and participants had short, paired discussions, followed by an informal drinks reception.
Seminar series
The DSI Squared hopes to launch a monthly seminar series in Autumn 2022.
Each seminar will be topic-specific, exploring cutting edge research in data science for politics, public health and social sciences for example.
Sign up to our newsletter to hear more about the series.