DSI Squared - Imperial x LSE
DSI Squared - Imperial x London School of Economics
DSI Squared is a collaborative initiative joining the Data Science Institutes from both Imperial College London and the London School of Economics (LSE).
When it comes to data science research and its impact, the LSE's strengths in the social sciences naturally complements Imperial's strengths in science, technology, and medicine.
By working together, the team hopes this initiative will enhance their joint influence on policy in wide scope domains – areas where alternative facts compete with scientific findings for influence in the policymaking process.
Encouraging collaboration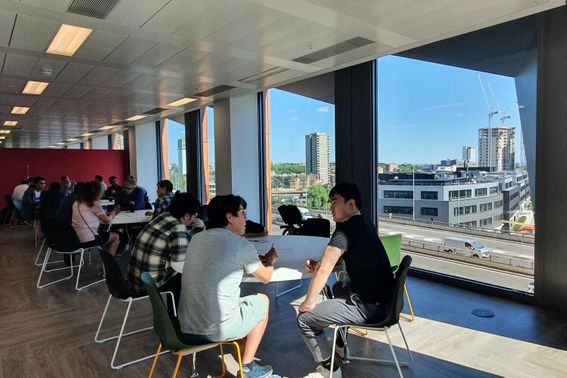 Networking events
In an effort to encourage networking and cross-institutional collaboration, data scientists from both DSI's came together for the first time at Imperial's White City campus.
The research networking event took the form of 'speed-dating' where researchers from each DSI had the chance to meet each other, introduce their research interests and identify any opportunities for collaboration.
The event was attended by around 20 researchers from both institutes and participants had short, paired discussions, followed by an informal drinks reception.
Seminar series
As part of the DSI Squared collaboration, LSE hosted the first in a new seminar series to jointly tackle unsolved problems across data science.
This new series of seminars aims to foster innovations by bridging the gap between social sciences, computer sciences and STEM subjects through presenting unsolved problems and crowdsourcing solutions from experts across these fields.
The series avoids the classic seminar format of long presentations and restricted chance for audience contributions by limiting the presenter to just an informal twenty-minute outline of their research.
Read more about the series or sign up to our newsletter for more information.