Study with us

Developing the next leaders in healthcare
At the Institute of Global Health Innovation, we run several educational programmes that feature teaching from experts in the field. Many of our courses are suitable for professionals working in healthcare or allied with healthcare systems. Due to this, we offer the flexibility to study part-time.
Our courses are run by Imperial College London together with our partners for some specific programmes.
What's it like to study our Masters in Patient Safety?
Meet Max Denning
What did you most enjoy about your course?
I particularly enjoyed the diversity of perspectives that students and faculty brought to the course. Students came from clinical and non-clinical backgrounds, the public and private sector, as well as different life and career stages. Similarly, the faculty came from a range of academic disciplines and taught varied techniques to think about and solve difficult problems. This variety resulted in great class discussions and learning opportunities, especially during group projects.
What did you most appreciate about the Faculty/College?
The way in which the college responded to Covid-19. Despite a huge amount of uncertainty, the college adapted quickly to the Covid-19 restrictions to ensure we had a great learning experience despite being online. The faculty also did so in a manner that was compatible with the schedules of students, many of whom were also working in clinical settings during the pandemic.
How did it feel to receive the Dean's Prize?
Fantastic, albeit totally unexpected. I very much see it as a team effort thanks to the support I received throughout the course from the faculty and my dissertation supervisor.
What are you doing now/What do you plan on doing after graduation?
I am currently pursuing an MBA at Stanford Graduate School of Business. Following my MBA, I hope to move into a role where I can combine my clinical, academic and business interests to improve access to high quality, safe healthcare.
---
Find out more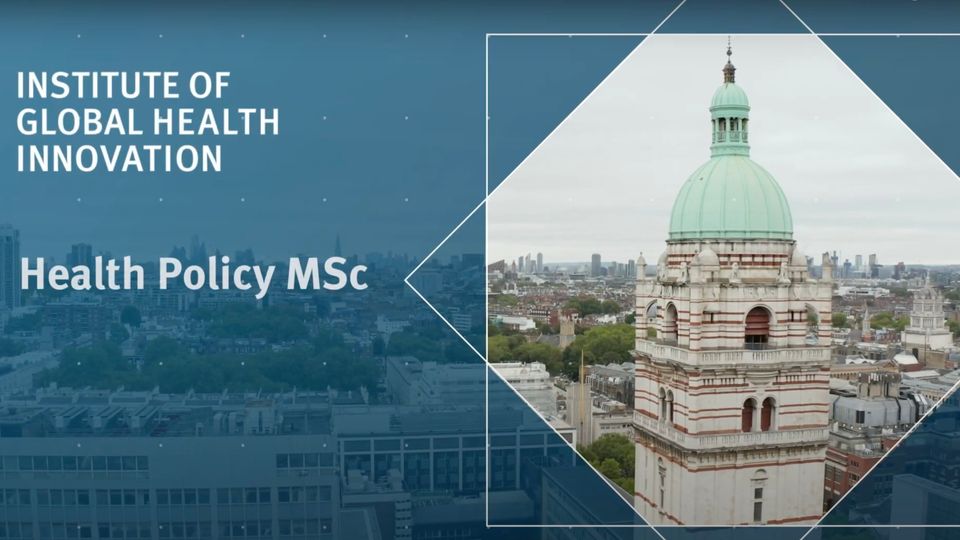 Study our MSc Health Policy
Find out more about our two-year, part-time Health Policy programmes designed for people working in the health sector.
Study our MSc Patient Safety
Find out more about our online MSc in Patient Safety, suited for healthcare professionals, managers, policymakers and industry representatives.