Dr Morgan Beeby on the Imperial Festival
Dr Morgan Beeby is Lecturer in Structural Biology within the Department of Life Sciences.
The Beeby Lab are interested in how the molecular machinery of the cell assembles, functions, and evolves. Their current primary focus is the bacterial flagellar motor, a nanoscale motor that acts as a propellor for the bacterium.
Dr Morgan Beeby is also a co-director of the Department of Life Science's MRes in Structural Molecular Biology. He has been involved with the annual Imperial Festival for several years.
Listen to Morgan's highlight story, in which he explores his early experiences with public engagement at the Festival and what he has learnt over the years. He also shares his hopes for future collaborations between scientists and artists.
Find out more about the Festival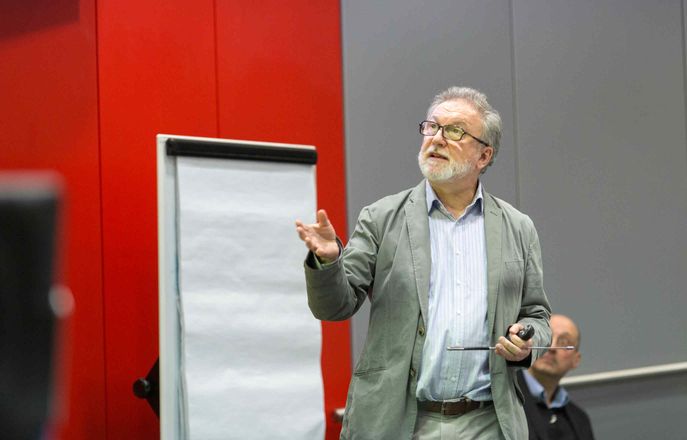 Ways to get involved
From the Festival and Fringe to one-off events and talks, there are lots of ways to take part in our public events programme.