Deposit on acceptance
Deposit in Spiral via Symplectic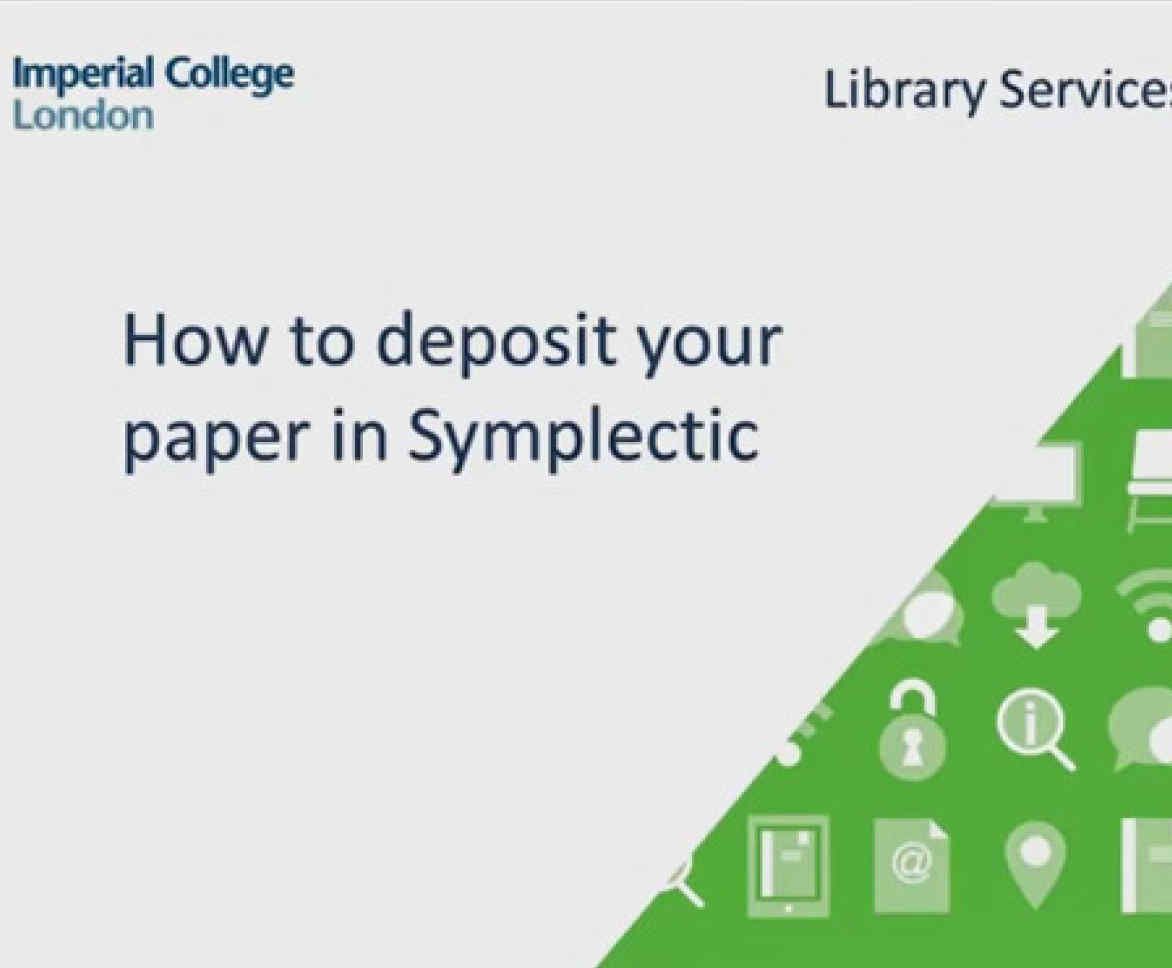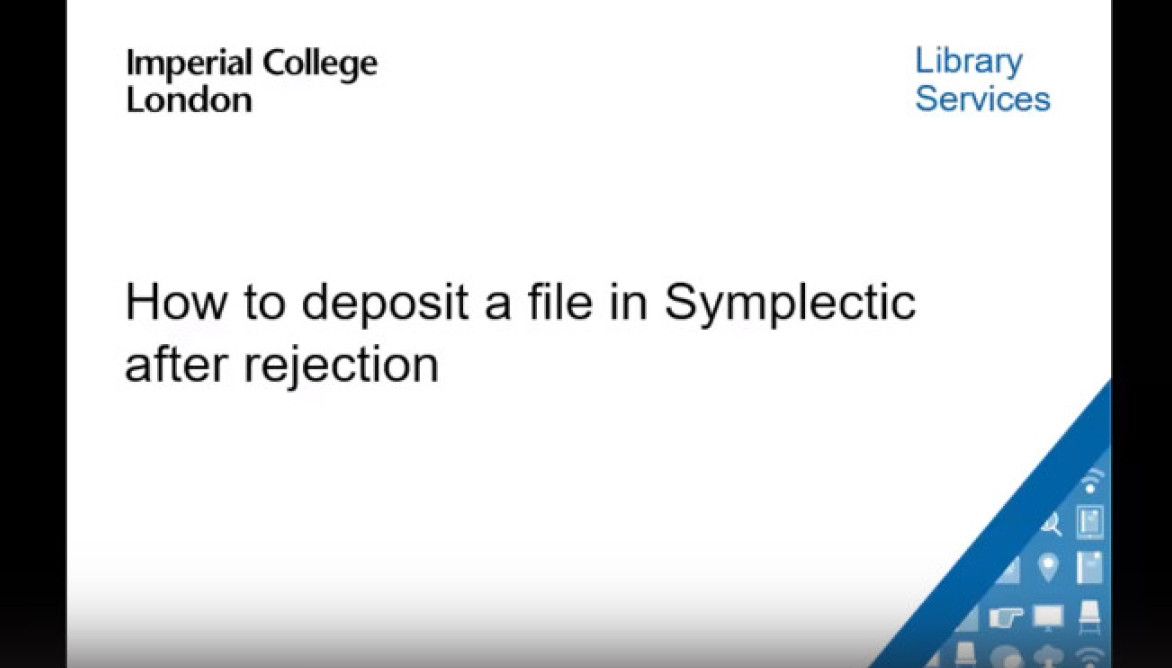 Guide to depositing an accepted paper in Spiral
To deposit an item to Spiral via Symplectic, you will need:
A copy of the accepted paper
The date of acceptance notification
If you are UKRI funded, you will also need the paper's submission date
First, log in to Symplectic using your college credentials.
2. To deposit a journal article, click on the 'Accepted for publication' link
3. Select 'journal article'
3a. If you'd like to deposit something other than a journal article or conference paper, then click the '+' icon in the 'My Summary' section and select the type of publication you wish to deposit
This example will show you how to deposit a journal article, but please note that the process for depositing other items is very similar. If you require guidance on depositing a different type of item, then please contact the Open access team at openaccess@imperial.ac.uk.
4. Once you have selected your output, enter the article title or DOI into the search field
5. If no results are returned, then continue. If a result is returned, double-check that the record is the correct one for your output. If it has a file attached already and is live in Spiral, then you don't need to do anything. If the record only shows metadata, then double-check again that it matches your output, but please upload your own file, following the steps below.
6. Then, complete all mandatory fields, marked *. Please note, if you are UKRI funded, then you will need to fill in the 'submission date' field as well.
NB: If you cannot find your submission date or the date of acceptance, they will usually be on correspondence from the publisher.
For the Author field, please select other Imperial authors from the drop-down menu. This will link them to the paper and ensure that no duplication of records occurs.
7. If you want to make your publication Gold Open Access, then please click 'Yes' when asked if you want to apply for APC funding. Our webpage provides more information about applying for APCs.
8. Then, if you wish, you can add any additional comments about the APC.
9. Then, please expand the 'additional information' section to add further information such as an abstract, volume number (if known), and the publisher's web address (if known). If you don't have this information, don't worry, as a member of the OA team will fill it in for you when they process your submission.
10. Then, click 'Save'.
11. Please then link funders and grants to your paper.
You can search for your grant using the filters on the right-hand side of the screen
If you do not have a grant, just click 'not externally funded'. Alternatively, if you can't find your grant, you can click 'grant not listed'.
12. Now, you can deposit your paper. Please upload the Author Accepted Manuscript, (AAM), which is the final draft without the publisher's layout. If you are depositing your paper after it has been published, then you can upload the Version of Record (VoR). But please do not upload the published version or VoR unless your paper is published through Gold OA, under a CC-BY licence.
13. Alternatively, you can add an OA location, but please only do this if your paper is available fully OA on an external repository. Please do not attach links to commercial academic social network sites (such as ResearchGate).
14. If you already have an invoice from your publisher for an APC application, you can upload it here as a 'supporting information' file. Please note that this will not be deposited in Spiral as it will be removed when processed by library staff.
15. If you have applied for APC funding, you will be notified of an outcome within three working days. Please don't request an invoice from your publisher before hearing back from us.
16. You can upload in PDF or Word Document format. If uploading a PDF, please ensure that it is PDF A compliant, and has embedded fonts.
17. Finally, accept the licence agreement and click on 'deposit my publication'
18. You've now successfully deposited your publication.
19. Your submission will be processed by a member of the Open access team, who will review the publisher's open access policy, check that the correct version has been deposited, and apply any necessary embargoes. You will be notified of your paper's successful deposit in Spiral, and you will also be contacted if we need any further information about your paper to process it. Your paper will then be made public and available for download from Spiral.
20. If you have any questions, or need further support and guidance, please refer to the open access webpages, or contact the Open access team via email, at openaccess@imperial.ac.uk
This page was updated: May 2022