Deposit on acceptance
Deposit in Spiral via Symplectic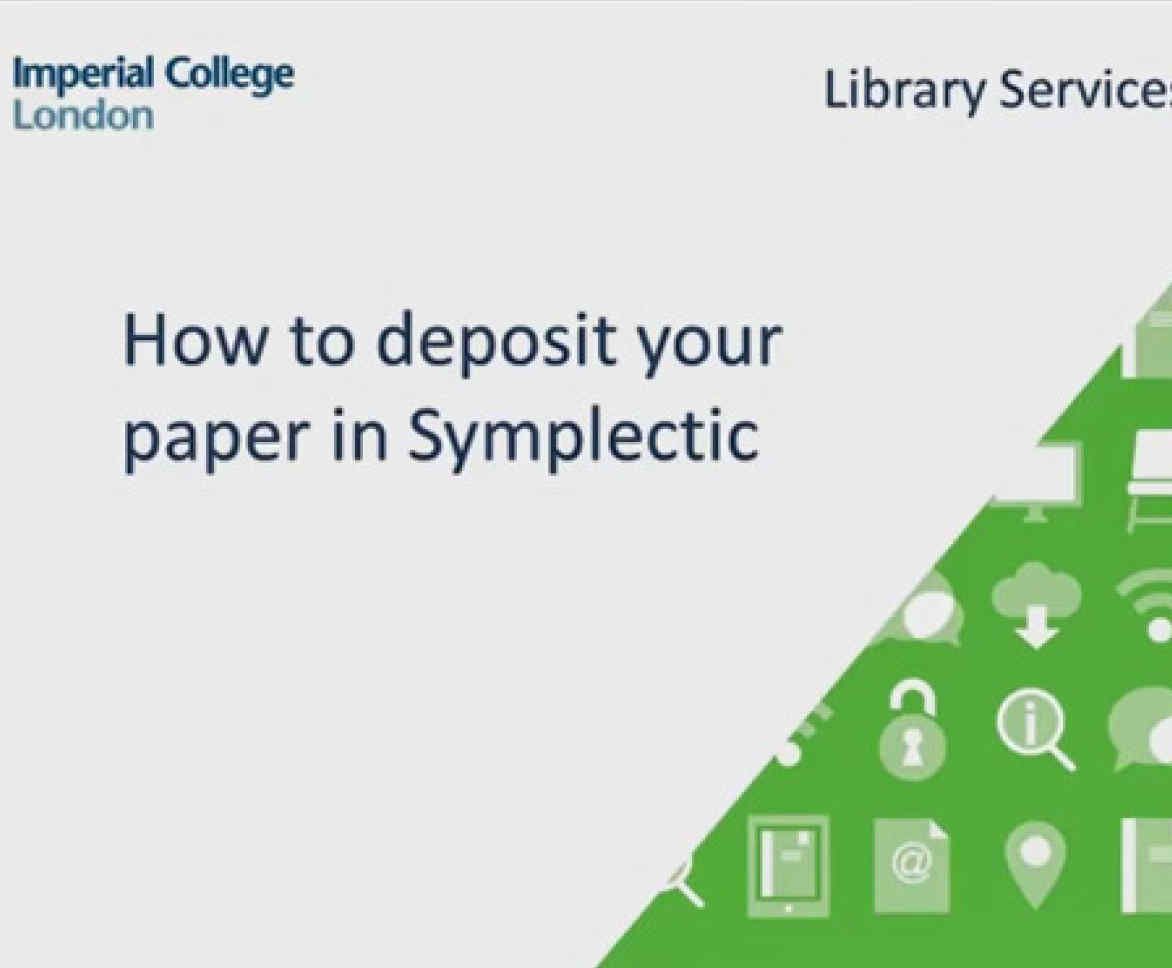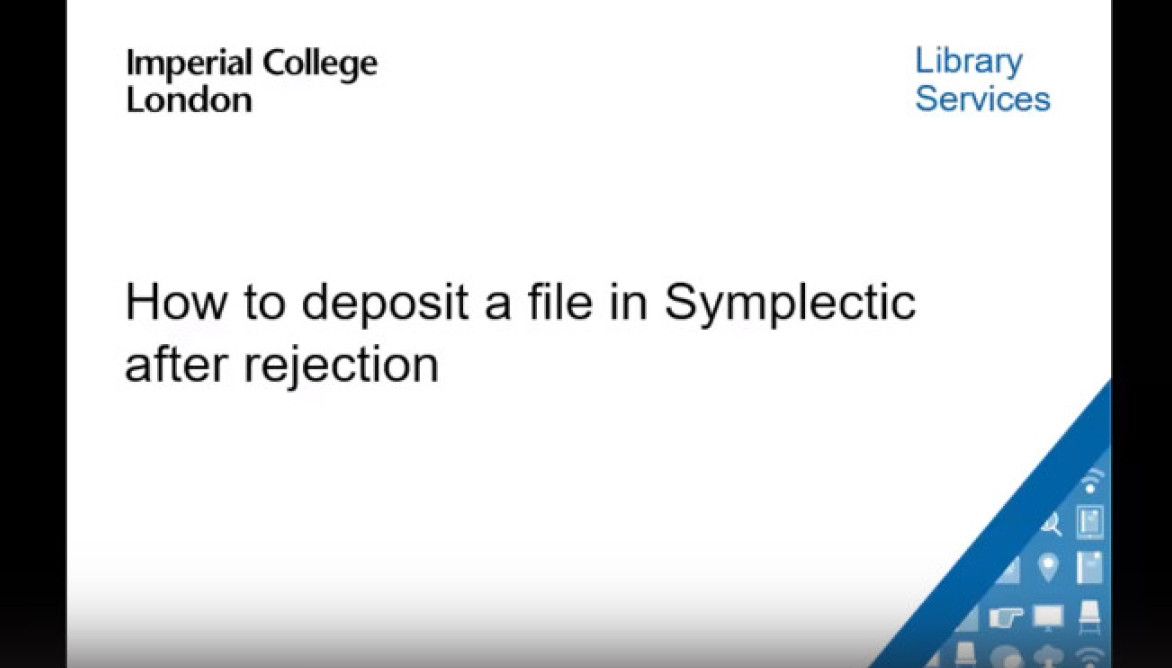 Guide to depositing an accepted paper in Spiral
You will need:
a copy of the accepted paper
your date of acceptance notification
First, Log in to Symplectic.
If your paper has been accepted for publication, click on the Accepted for Publication or Choose publication type link.
For published papers click on Publications under My Summary in the left hand menu and follow the guide to deposit after publication.

Click on either Conference or Journal article.
Enter the article title or DOI to check if it has already been added to Symplectic. If your title is not found click Go to next step.
Complete all mandatory fields (marked *) and Additional Information fields as necessary and click on Save. Hover over the question marks on the right for more information on each field.

Make sure you click Yes if you want to apply for funding to cover open access fees.
Select the grants that are associated with your article from the list, or click Grant not listed if you can't find it. If the paper does not have links to grants click on Not externally funded.
You can deposit your paper in Spiral by uploading a file to Symplectic, or entering an OA location if your article has been deposited in an external repository. Select a version that best describes your paper and click on Upload or Save location.
If you already have an invoice from your publisher for an APC payment you can upload it here as a Supporting information file. It will be removed and saved by library staff and will not be deposited in Spiral.
Read the Licence Agreement and check the box to agree. Click on Deposit my publication.
You will see a page confirming that your publication has been deposited. Your paper will then be checked by a member of the Library's open access team. They will review the publisher's open access policy, check that the correct version has been deposited and apply any embargoes necessary.
Your paper will then be made public and available for download from Spiral. A link to the paper will automatically appear on your Professional Web Page (PWP) and those of other Imperial authors of the paper.