Möbius Assessment (Mathematics tool)

Video intro
Möbius Assessment (formerly named Maple TA) is a mathematical assessment tool. It can be accessed through a Blackboard Learn course.
Available features include:
The ability to accept responses in mathematical notation
The ability to accept equivalent responses in different mathematical forms
The ability to randomise questions algorithmically
Visualisation tools for 2D and 3D plots
A simple equation editor
Open-ended questions with many answers
Powerful algorithmically generated questions
Adaptive questions to guide students following an incorrect response.
Möbius Assessment is accessed through Blackboard. Staff and students that are enrolled on a Blackboard course with a Möbius Assessment assignment present will be granted access automatically.
Important Guidance
Due to the limitations of the mobile display view, we recommend using a laptop or desktop to take Mobius Assessments rather than a mobile device. Please note that if you do use Mobius Assessments on a mobile device, you will need to ensure third party cookies are enabled in your browser.
Support tabs
Student Support
Your Course Leader will advise you on how and when to access Möbius Assessment.
If you have accessibility needs that cannot be accommodated by this technology, please discuss this with your Course Leader or Departmental Contact.
Staff Support
Adding Möbius Assessment assignment to a Blackboard course
To use Möbius Assessment with a Blackboard course, follow these steps:
Go to Blackboard, enter your College username and password and select Login
Select the course that you would like to add Möbius Assessment to from the My Courses list
Navigate to the appropriate Content Area of the course and ensure that Edit Mode is switched On
Select Tools and then select Möbius Assessment
Enter the Name and Description of the assignment. Make any additional changes and select Submit and Launch
Möbius Assessment will now be launched within Blackboard. From here you have the options to create Classes and Assignments or links to the Gradebook or Systems Home Page.
Help and Support
A Mobius special interest group is available on Yammer which can be joined by any Imperial staff member. This group is a focal point for discussion and advice related to the Mobius software and is run by the Imperial Mobius community, not ICT.
More help with Möbius Assessment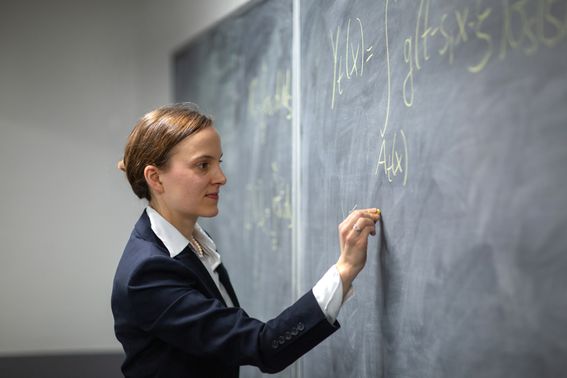 Help guides from Möbius Support
Help with Lessons & Assignments
Help with Math entry