Supporting the Learning Environment Experience
Digital Education Services provides technology support and learning systems for the students and staff of the College. The team has innovation at its core and supports both audio visual equipment across campus and the education platforms that are used in teaching and learning.
The team is pivotal in the ongoing work to improve education support services and the offering available within College. On behalf of ICT the team ensure our efforts align both to the Educational Strategy and to an outstanding experience for students, staff and visitors.
Our experts are driving the delivery of reliable AV, the introduction of innovative technologies and practices, responsive support and effective advice, guidance and help. Our goal is to allow all members of the College to harness technology to support different teaching pedagogies and allow students to experience new approaches to the delivery of teaching and learning.
Not sure which of our services could be used for your teaching and learning use case? Try our new use case based tool to help you find appropriate tools or services provided by the ICT Digital Education Services team.
training and support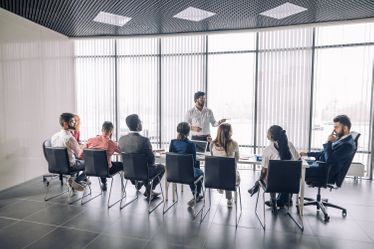 Training
Interactive, face-to-face workshops and online training webinars are provided for the systems that we support. These range from short, specialist focus courses to longer, in-depth training sessions.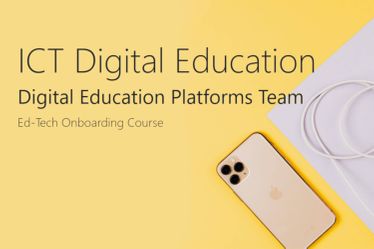 Ed-Tech Onboarding Course
The Ed-Tech Onboarding Course provides an introductory guide to the relationship between the Teaching and Learning Product Line team and Faculty Learning Technologists and Ed-Tech teams. It offers details of systems supported across the college, as well as contact information, available training, common requests and how to get help.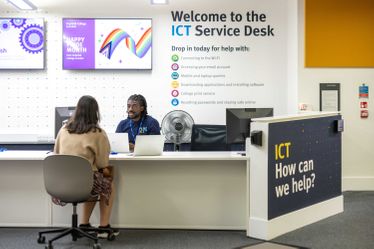 Technical Support For Our Services
Any technical issues with our services should be reported to the ICT Service Desk
If you have an urgent audio visual query then you can call the ICT priority line using a College phone and dialing (ext. 49003).