The Puri Family
The Puri family shares a long-standing connection with Imperial. Four generations and eight members of the family have studied at the College between 1929 and 2016. During her visit to India in April 2016, President Alice Gast met with Mr Jag Mohan Puri OBE (Mechanical Engineering 1958) and his son Ranvir Puri (MBA 1994).
Originally from Kolkata, Mr Puri completed his A-levels in London and went on to work as an assistant in Sir Alexander Fleming's laboratory at St Mary's Hospital. He remembers Fleming well and would sometimes join the Fleming family for dinner at their home in Chelsea.
Mr Puri was an active member of the College community and has fond memories of beating Oxford at Badminton and horse riding on Wimbledon Common. After graduating, Mr Puri joined ICI as a project engineer and was posted in Kolkata. He later moved on to senior roles at several international companies including Shell Oil and Assam Company India Limited (formerly Inchcape plc). He later joined the Board of the Company where he was Senior Director until 1997.
Mr Puri maintains a close relationship with Imperial and champions strong ties between India and the UK. In the early 1990s he set up the Imperial College Alumni Association of India, and in 1997 established The Combine Company to help students in India further their studies in the UK. Mr Puri manages the business with his son. In 2006 Mr Puri was awarded an OBE for furthering Indo–British relations in commerce and education.
Reflecting on his time at the College Mr Puri said:
"Through my experiences at Imperial, 7,000 miles from my home, I learnt how to think independently and make decisions on my own. I gained confidence and developed a burning desire to build my career using my head and my heart."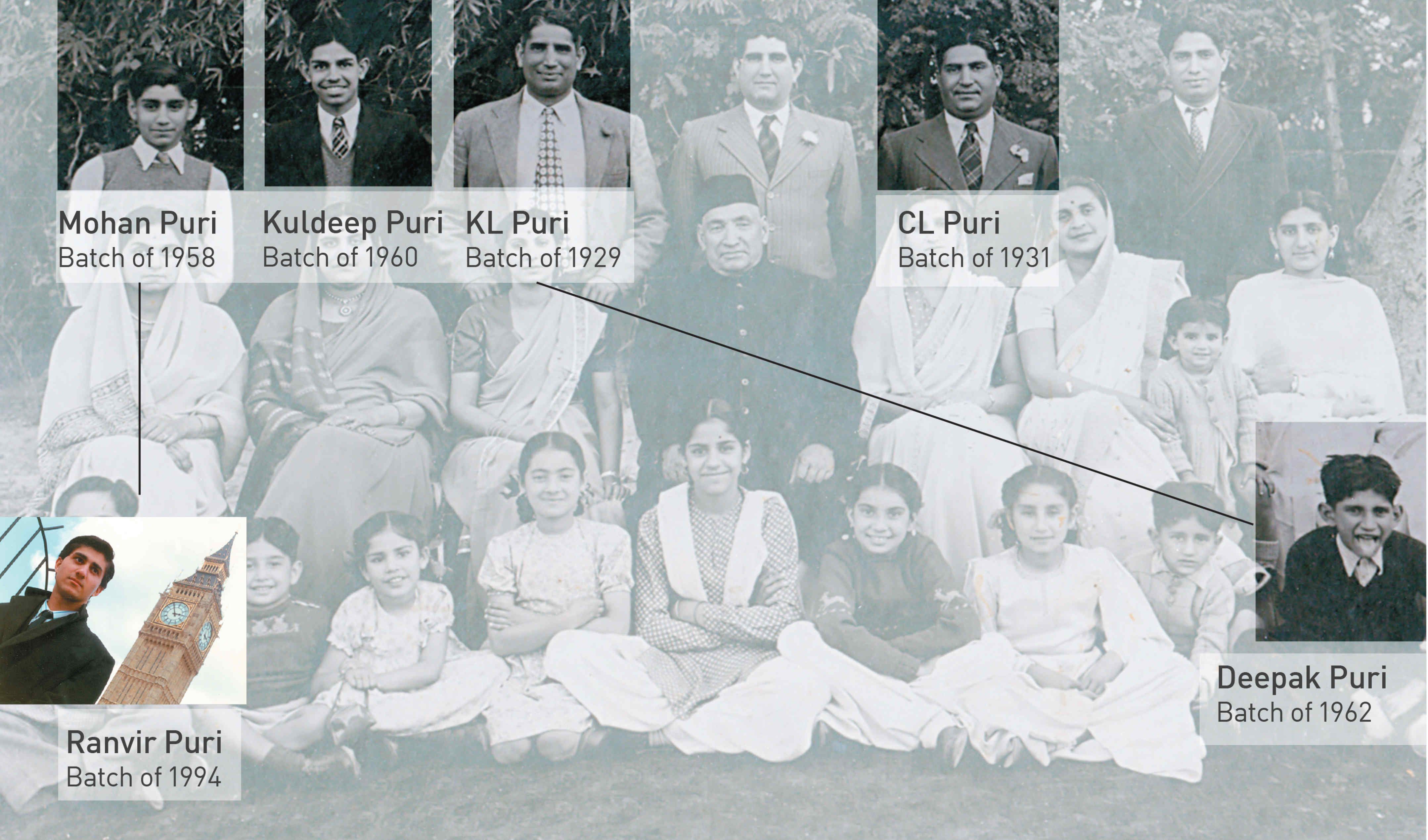 A true Imperial family
Three generations and eight members of the Puri family have studied at the College between 1929 and 2016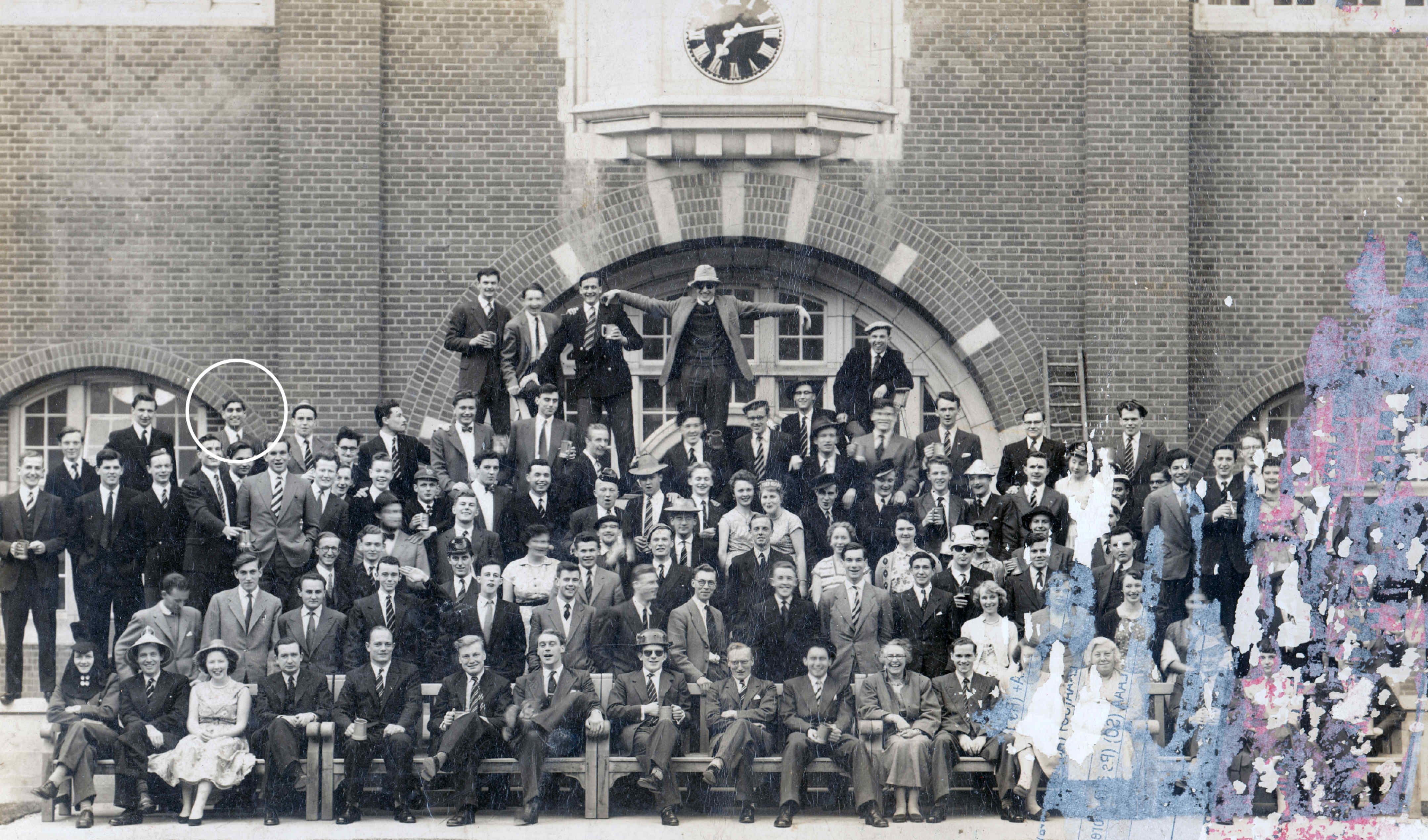 1957
Celebrating the 'Annual Bash' at the Imperial College Hostel in 1957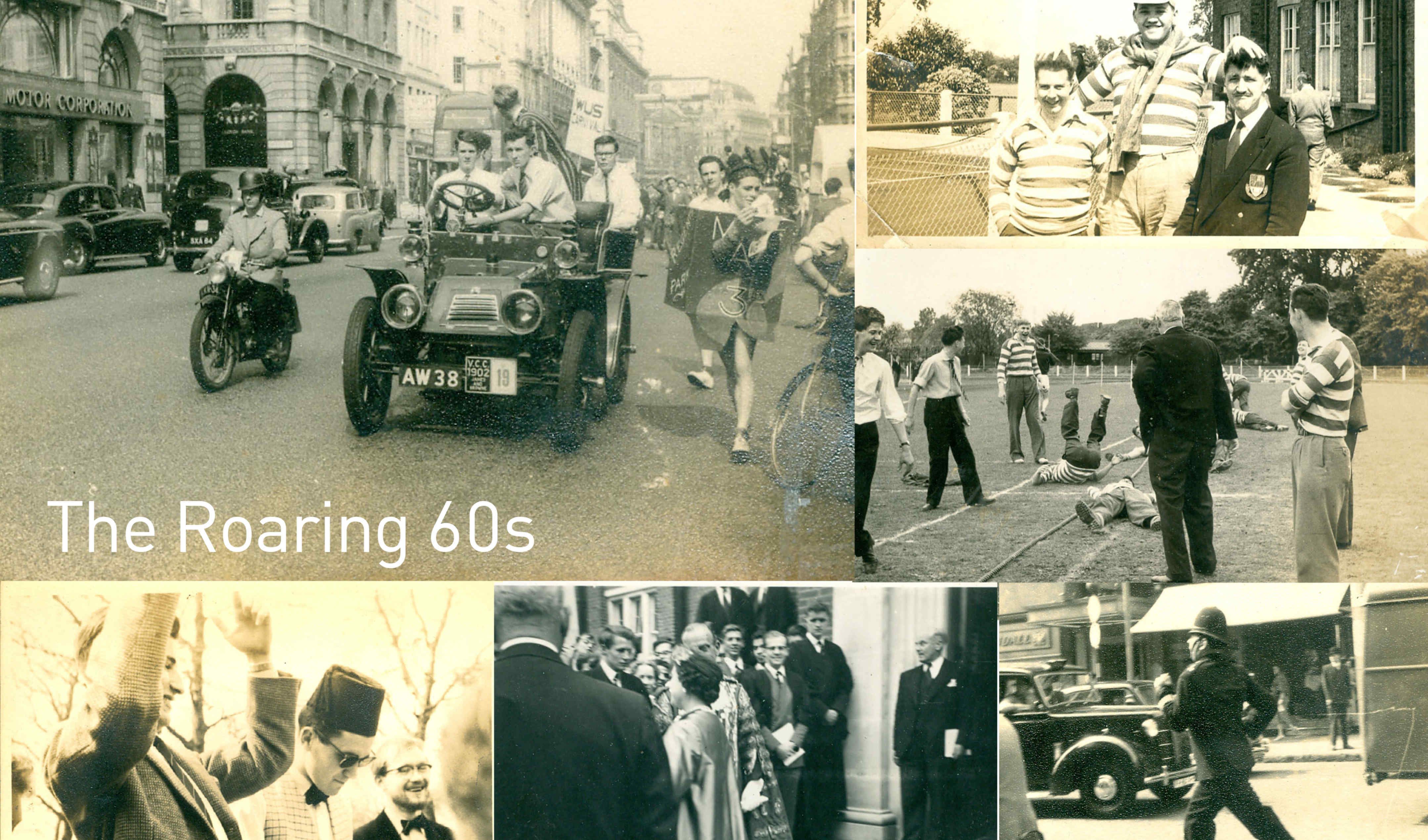 Imperial memories from the 1960s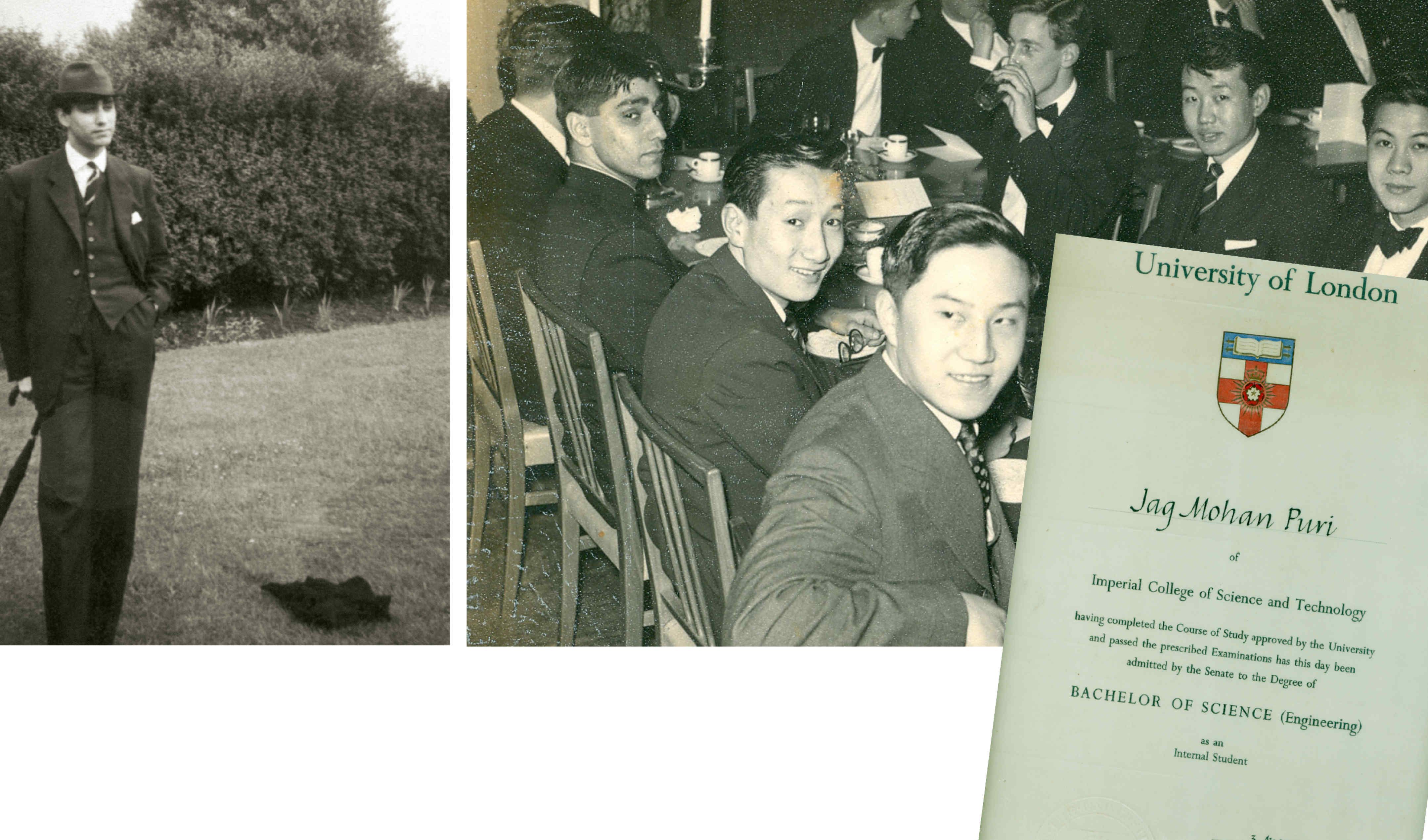 Jag Mohan Puri (Mechanical Engineering 1958)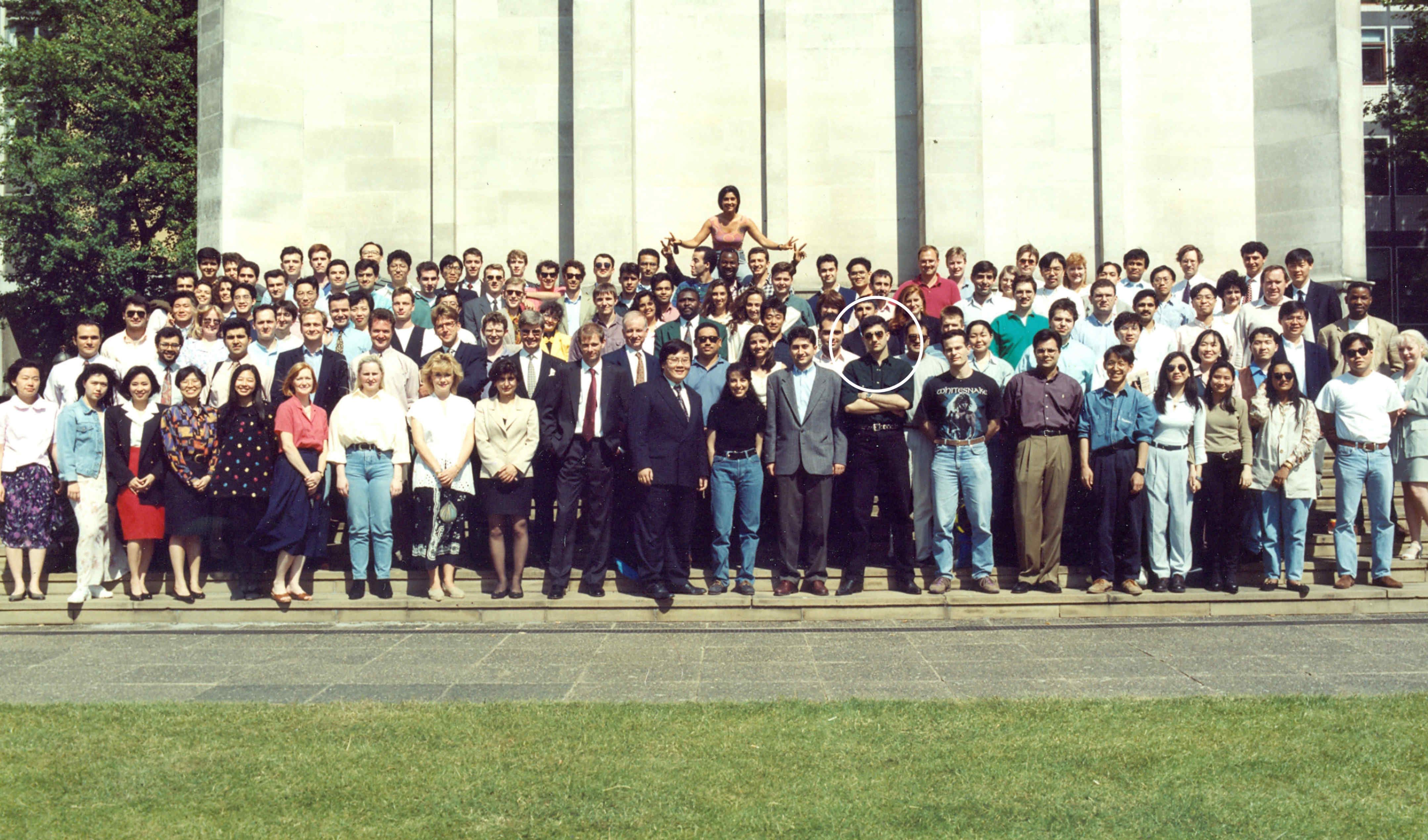 The MBA Class of 1994, including Ranvir Puri (MBA 1994) assembled on the Queen's Lawn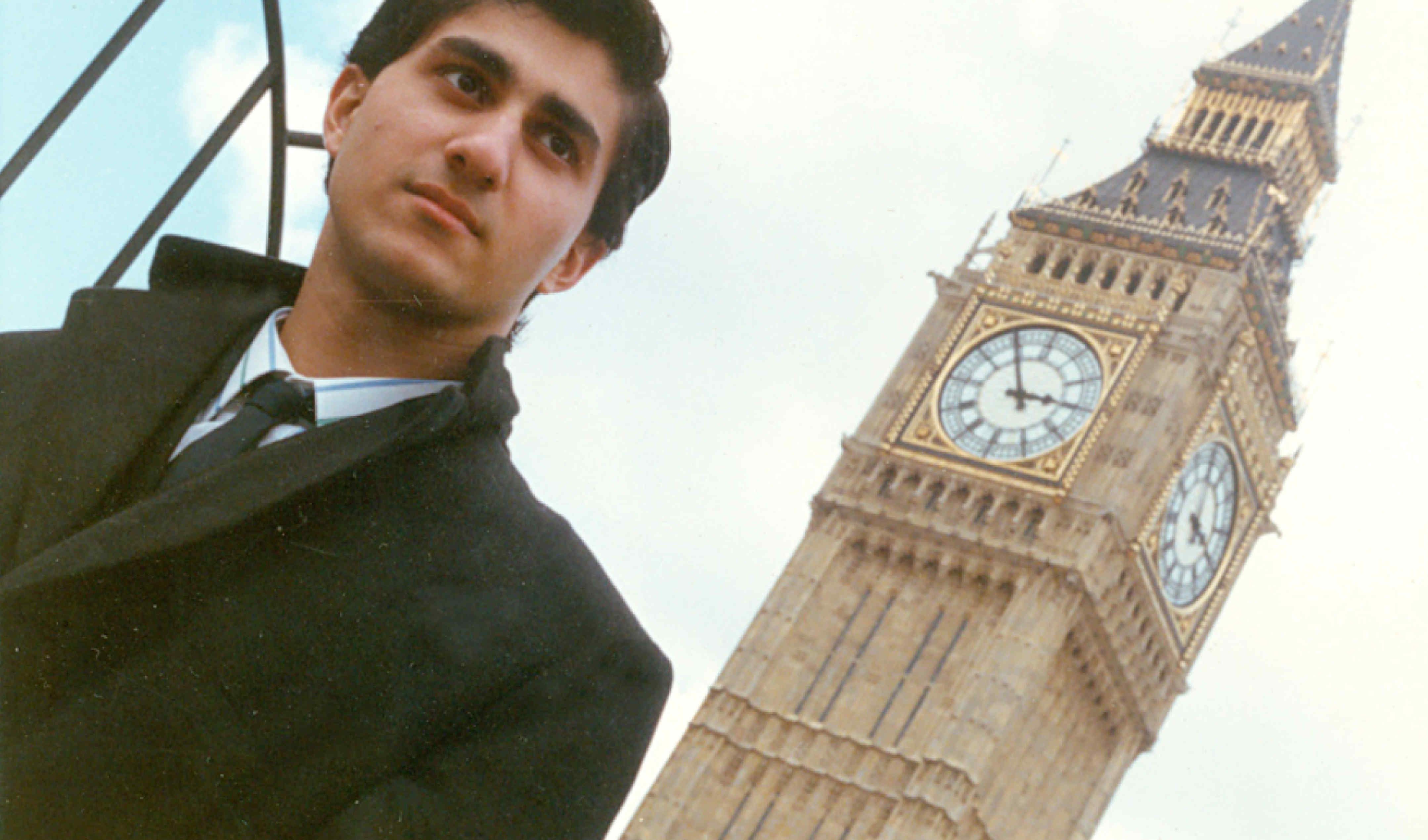 Ranvir Puri visiting Big Ben