Alumni entrepreneurs
From tiny startups to multi-million pound turnovers, the entrepreneurial spirit runs throughout Imperial's alumni community.
Alumni Spotlight: Ali Baghdadi and Paul Atherton
In this online event recording, 2021 Alumni Entrepreneur Award winners Dr Ali Baghdadi and Dr Paul Atherton explored themes of leadership and business. Hosted by Imperial's Director of Entrepreneurship, Ben Mumby-Croft, Ali and Paul discussed the highs and lows of their varied careers, and answered audience questions.
Tips and resources for budding entrepreneurs
Raising equity investment in uncertain times
A lack of capital is one of the primary reasons early-stage businesses fail within the first few years. In this alumni event, alumnus Oliver Woolley (MBA 1992), CEO of fintech company Envestors, explains how to be the exception to the rule and raise equity investment of £250,000 to £5 million in uncertain times.
Lessons for entrepreneurs
Dr Paul Atherton (PhD Physics 1978) and Dr Ali Baghdadi (MSc Computing 1977, PhD 1979), winners of the 2021 Alumni Entrepreneur Award, share their top tips for anyone considering starting their own business.
Consider your strengths as a team
Ali: "You need to realise what your weaknesses are and bring in people who can add value to what you know. It's very important to get to grips with money. If you're not interested, get someone who can take care of it. If you don't, you'll quickly overspend or buy what you like and never manage the company financially."
Build trust
Paul: "You've got to get people to trust you. They've got to believe what you sell them is going to work. Your employees need to trust you too. They've given up their jobs, they have mortgages and kids. You've got to show them you're worth following. If you can go to someone else's place for a meeting, you learn so much about them. What coffee they drink, what's on the walls. At meals you learn about their families. You need to know what they're worrying about. They're thinking 'how does this decision affect my career?'"
Don't take unnecessary risks
Paul: "Entrepreneurs aren't risk-takers. I'm like a mountaineer. I only climb with the right equipment and having looked at the weather forecast. It looks scary, but you don't want to die doing it. You don't take risks, you take action well-prepared and well-organised."
Understand your role
Ali: "If you own a company and you're going to work in it, you've got to be an employee. Separate the two. You're not better than your colleagues. Some people mix the two and think they have more say as an owner, more power. But you have to separate them."
Leave a legacy
Ali: "The world faces so many challenges. If we can make a small contribution to help communities or industries and have fun while doing it, that's great."
Benefits for alumni entrepreneurs
Space, competitions and events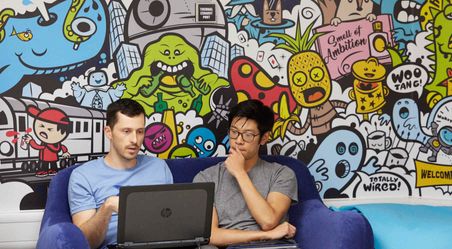 Space to work
Don't have office space yet? On a tight budget? Want to surround yourself with creative people? As well as the meeting room and lounge space in the Alumni Visitor Centre, entrepreneurial-minded alumni can also make use of the Enterprise Lab for free, either as a space for working or for small events.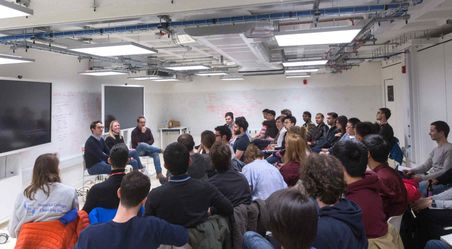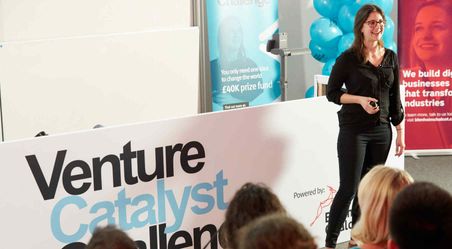 Share your story
Are you an entrepreneur? We'd love to hear more about what you're doing now. If you are interested in providing an alumni profile, please get in touch: alumni@imperial.ac.uk. You can also search for and connect with other alumni in your sector on Imperial Plexus.