How to run an event

What to do at each stage of the process
Thinking about running a local event?
Our top tips below will guide you through the whole process, from idea through to successful event. If you're looking for some inspiration, or want to understand more about the kind of events that might be suitable, take a look at our alumni group tier guidance.
Steps to ensure your event runs smoothly
If you are planning your first alumni event...
At least two months before you want to hold your event, c

ontact the Alumni Office to learn more about previous alumni events in your city, numbers of alumni living locally, and how we can help you.
8 weeks before
Decide on the format of your event - check out our group tier guidelines for ideas.

Decide who you would like to invite to the event – are plus-ones welcome? Could you invite Imperial students or offer holders? Would you like to invite alumni from other universities? If it's online, is it open to alumni from around the world?

For larger events, assemble your event planning committee and assign tasks.
7 weeks before
Finalise the date for your event.

Select a suitable venue (and if applicable, book your chosen space).
6 weeks before (minimum)
Submit your events details to the Alumni Relations Office to start plans for publicising the event using our online form. Your event will be featured in the monthly events e-newsletter and, if appropriate, a targeted email can be sent.
4 weeks before (approximately)
Invitation sent by Alumni Relations Office – be sure to monitor registrations as they roll in (regularly check emails or check in with Alumni Relations Office).

Post about the event on Imperial Plexus and your own social media channels to build momentum around the event and promote to as many alumni as possible.
2 weeks before
Update the venue on the expected number of attendees and ensure the space you'll be using is a suitable size for your group.
1 week before
Post a final reminder on social media/Imperial Plexus to catch those last minute attendees!

Send an email to attendees to say that you're looking forward to seeing them (this may also be an automated email from a ticketing website such as Eventbrite).

Where applicable, confirm receipt of merchandise.
On the day of the event
Don't forget to bring the Imperial merchandise along with you, a camera to take photos, and a list of expected attendees.

Try to arrive at the venue early to ensure the set-up is in order, that staff at the venue know what's going on, and so you can meet anyone who may arrive before the scheduled time.
At the event
Tick off the names of people as they arrive – having an accurate list of attendees will make it easier to keep in touch after the event.

Take some photos of the group to send to the Alumni Relations team (don't forget to use any merchandise we send). If you share them yourself on social media use our official #OurImperial hashtag.

Try to gather feedback from those at the event.

Have fun!
After the event
Tell us about it! We encourage you to share your photos and any feedback you may have with us. All alumni groups are expected to provide the Alumni Relations Office with their registrant and attendee lists.

Start thinking about your next activity!
Tips for event planning
What kind of event are you planning?
This will depend on the size of your group/number of alumni in your city/area.
Where will the event take place?
Consider using a relatively low-key venue, such as a local bar that is easy for people to access, and preferably one without a booking fee or minimum spend requirement.

For a less costly option, you might want to try hosting the event at a private home or workplace.

Ensure your venue is inclusive and accessible, and will be suitable for any discussions or activities you may have planned (consider noise levels).

If you have special needs (e.g. AV, table for registrations) be sure to communicate this to the venue in advance.
How will alumni register? How much will it cost?
Will alumni register by emailing you? Or will you use the Alumni Office's Eventbrite registration? Ensure that whatever method you use has good data security practices.

Will there be costs involved with your event – for example hiring a venue, catering? Be sure to think about payment when deciding how alumni will register, and clearly communicating cost implications to your guests. Be careful with your calculations to make sure that you can cover any costs, regardless of how many attendees you have.

If you will be serving food, remember to ask alumni if they have dietary requirements or allergies.
When will the event be?
You'll need to decide this before publicising the event – to decide on the best time, use your knowledge of local/industry preference or ask around!
Additional things to consider
Publicity: The Alumni Relations Office can assist by sending a targeted email to alumni in your area, but have you thought about also creating an event on Facebook, or sharing details with your alumni network on LinkedIn?
Dropout rates: Based on past experience, you can generally expect about 30% of people who registered for a free event not to attend (and they probably won't let you know in advance that they can't make it). Consider this when booking venues, ordering catering, or planning activities for your event. However, turn up at events can be unpredictable, and sometimes you might have more guests than expected – try to keep this in mind also.
Insurance: Depending on what you have planned, you might need to consider insurance for your event. In some cases, this will be covered by the venue.
Merchandise: Once we have the date of the event, you can request some Imperial merchandise to give out to attendees, and an #OurImperial sign (if you don't already have one) to be used in photos at the event.
Communicating with your fellow alumni: You might like to contact alumni who have RSVP'd in the lead up to the event, or follow up afterwards. A follow up email/social media post after an event is a great way to share photos, thank fellow alumni for coming along, ask for feedback, and remind them of ways to keep in touch. Remember to post a photo of the event on Plexus too. There is a special page for sharing group activity.
Alumni Weekend Global Celebrations: TBC.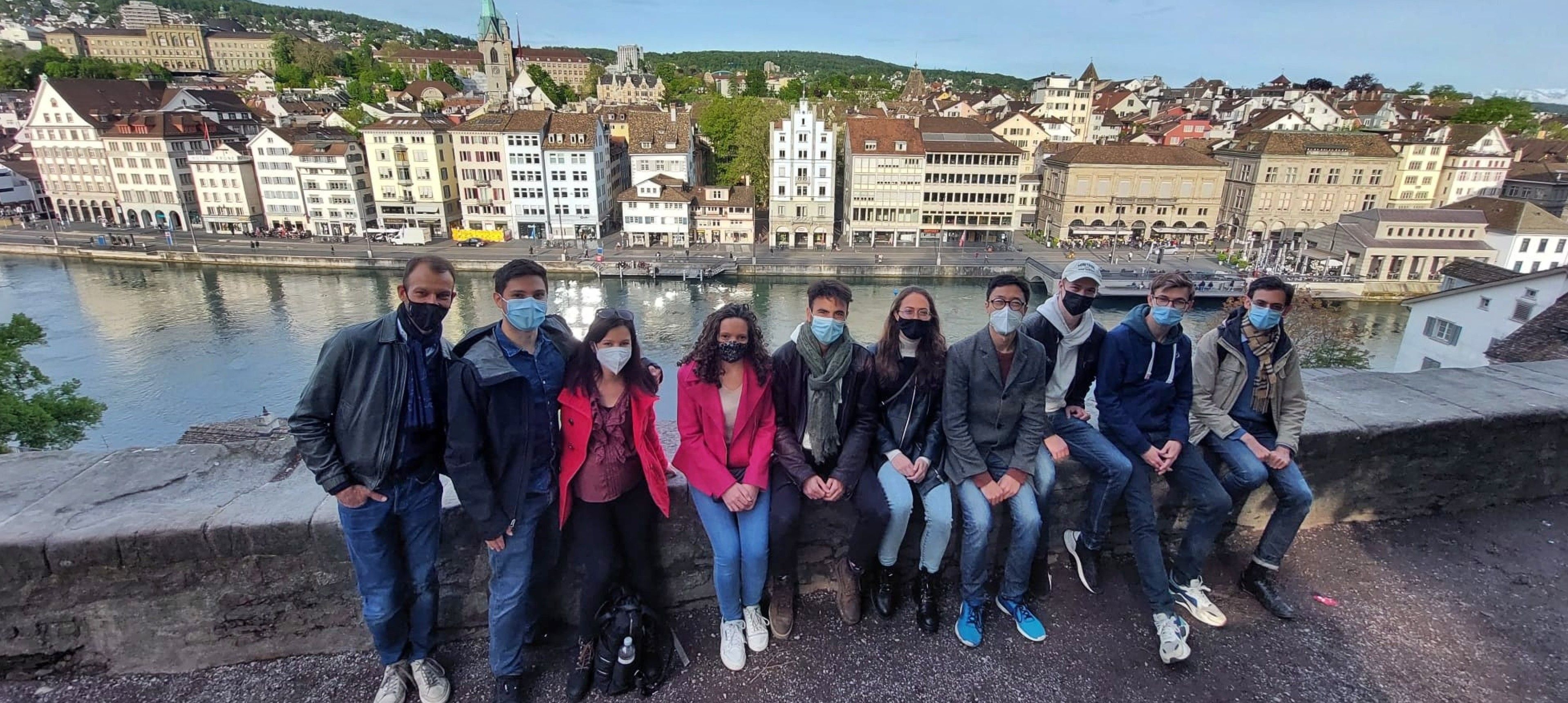 The Imperial College Alumni Network in Switzerland (Zurich) host a walking tour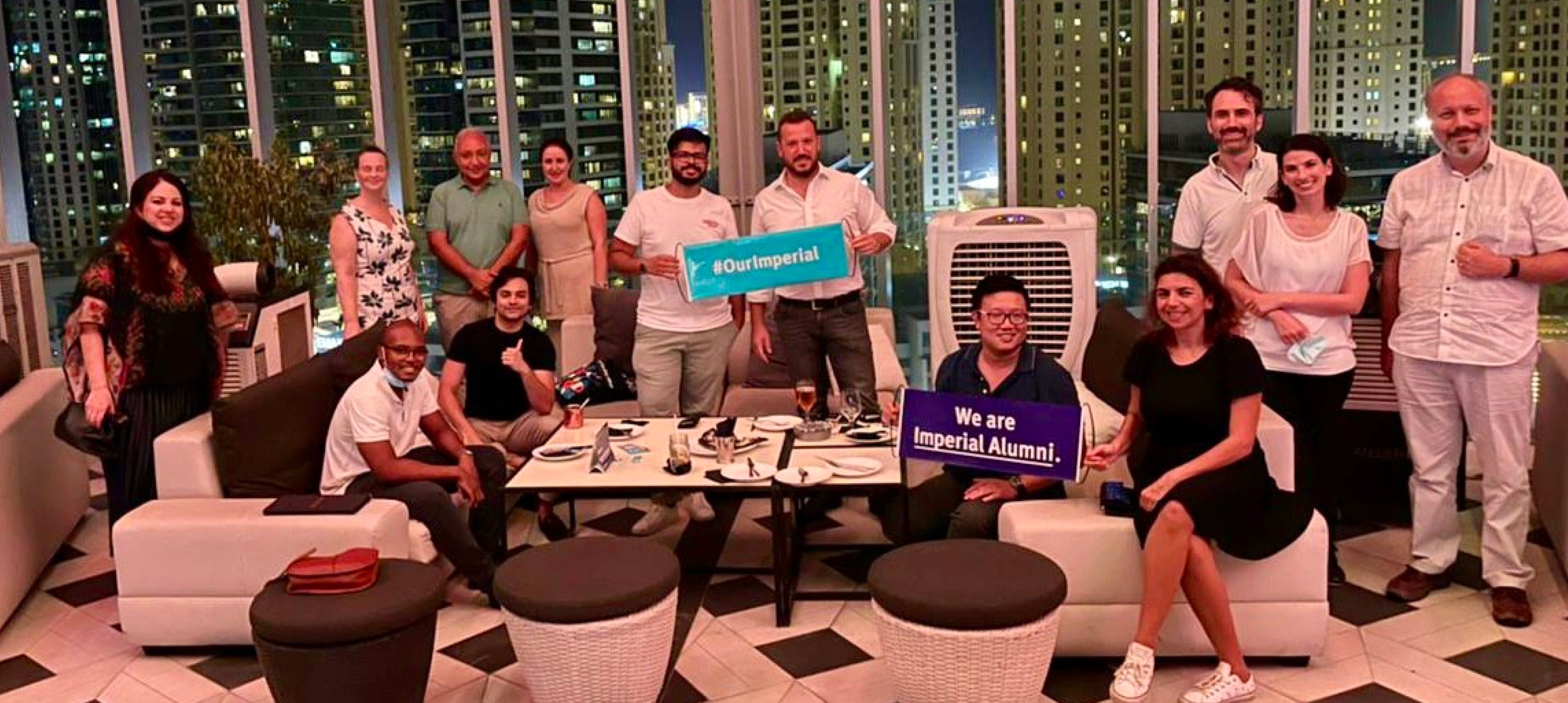 An alumni reunion at AtelierM in Dubai in June 2021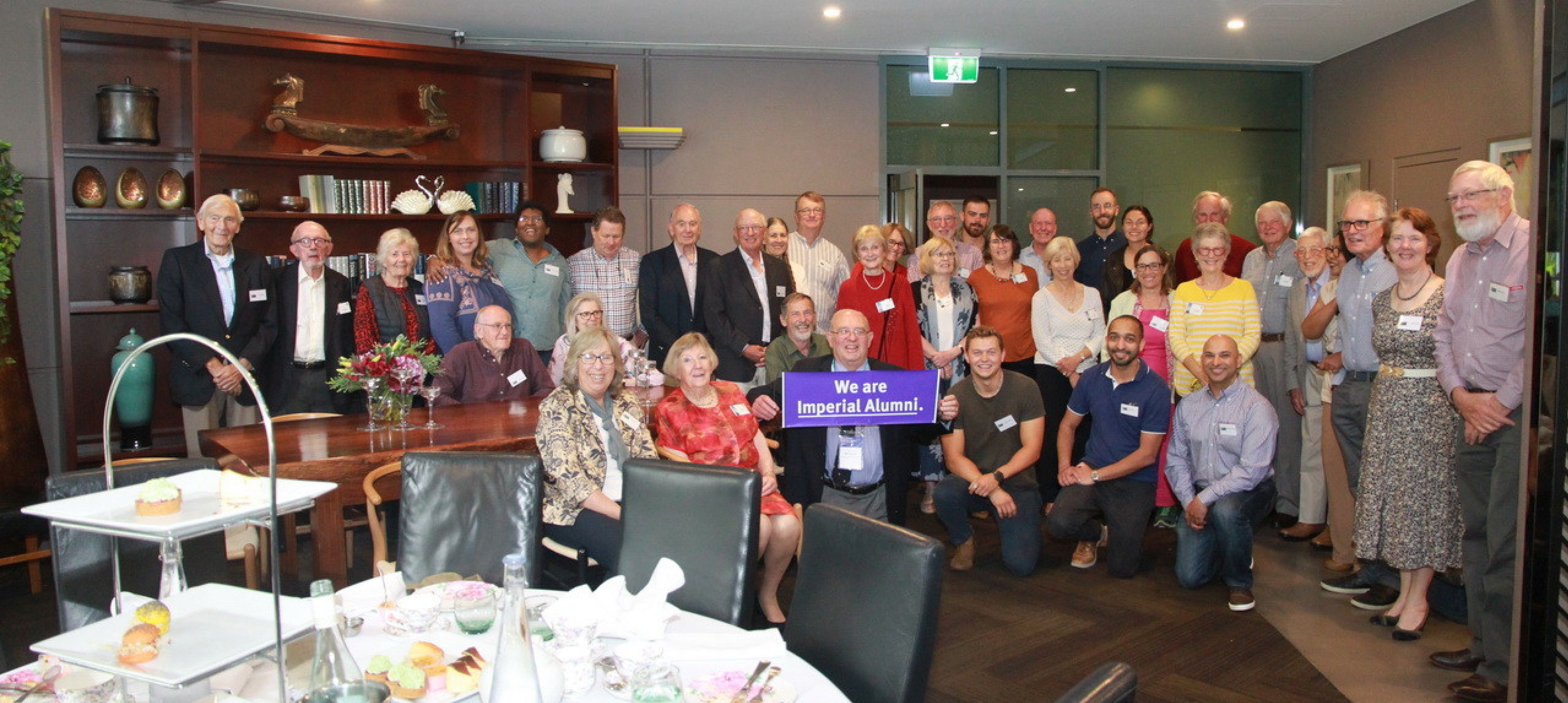 High Tea hosted by the Imperial College Alumni Association of Western Australia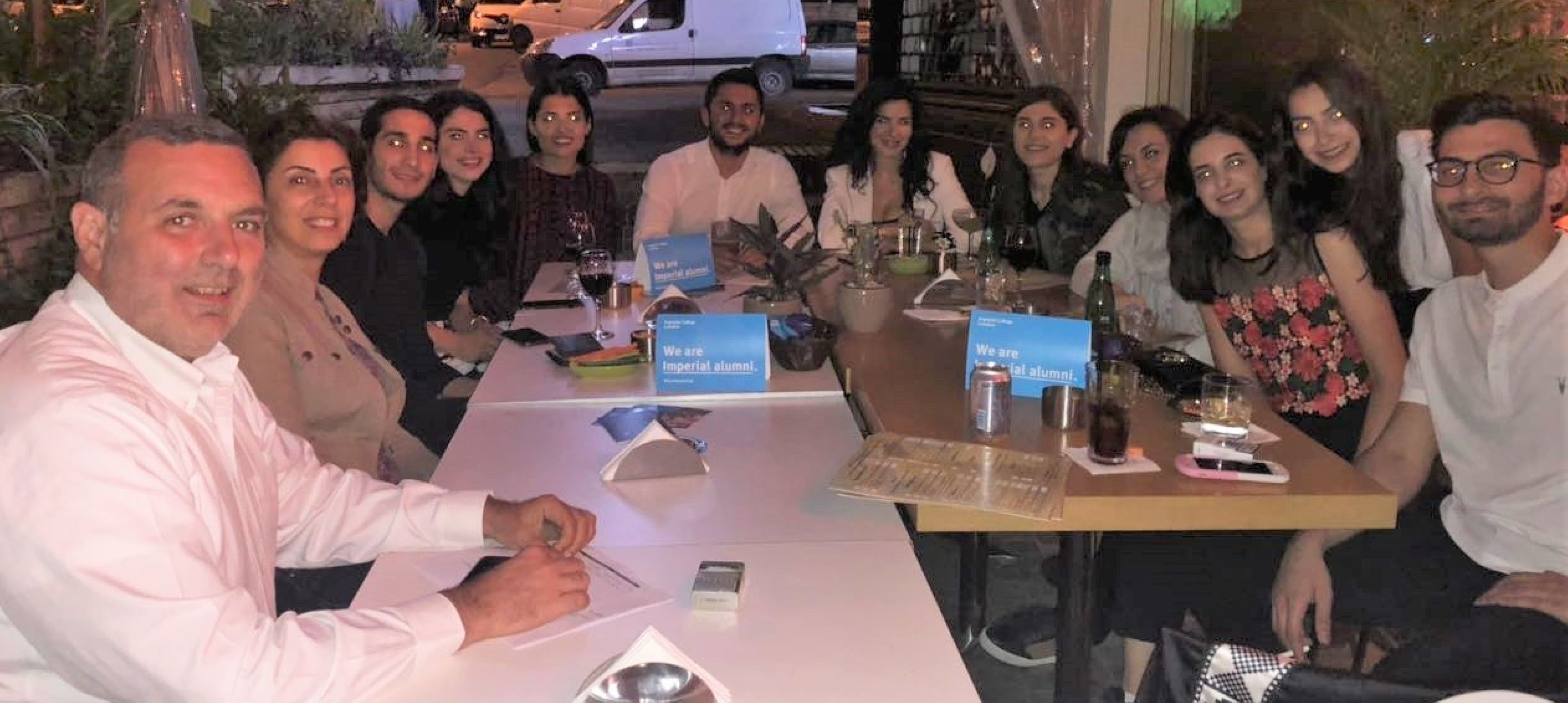 The first alumni gathering in Lebanon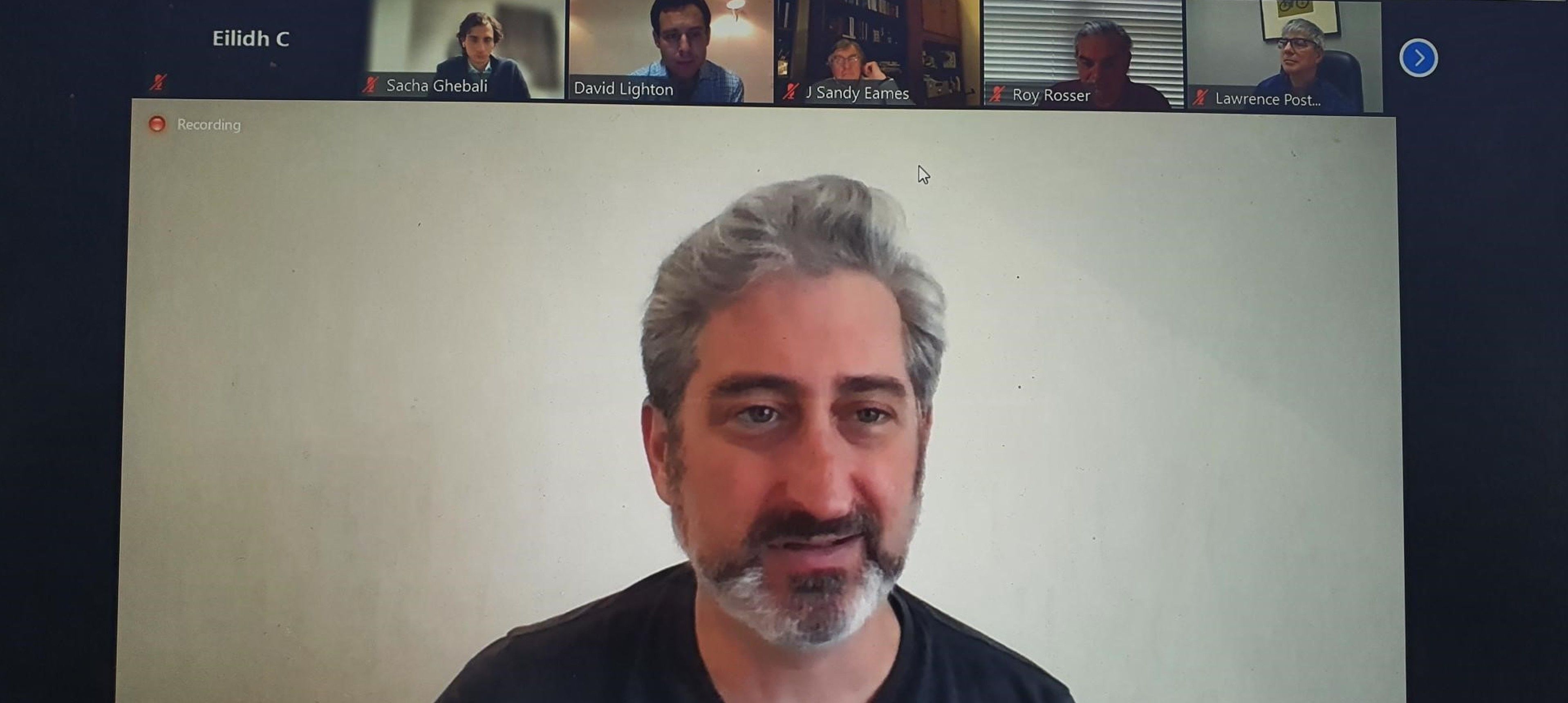 David Shrier speaking at an online event for the ICinNY group