Newlands Lecture Series

The Newlands Lectures offer new ideas and perspectives from the world of STEM.
'Chemistry and Sustainability: healthy planet, healthy future'
April 2021 lecture
With Professor Tom Welton, OBE CChem FRSC, President of the RSC
When it comes to the environment, chemistry and chemical products often get a bad press. Chemistry and Chemists have a huge role to play to enable us to achieve the UN Sustainable Development Goals. In this presentation, Professor Tom Welton will look at the ways that Chemistry can help us to maintain healthy lifestyles on a healthy planet.
This lecture is recommended for students in years 10-13, and their teachers and parents.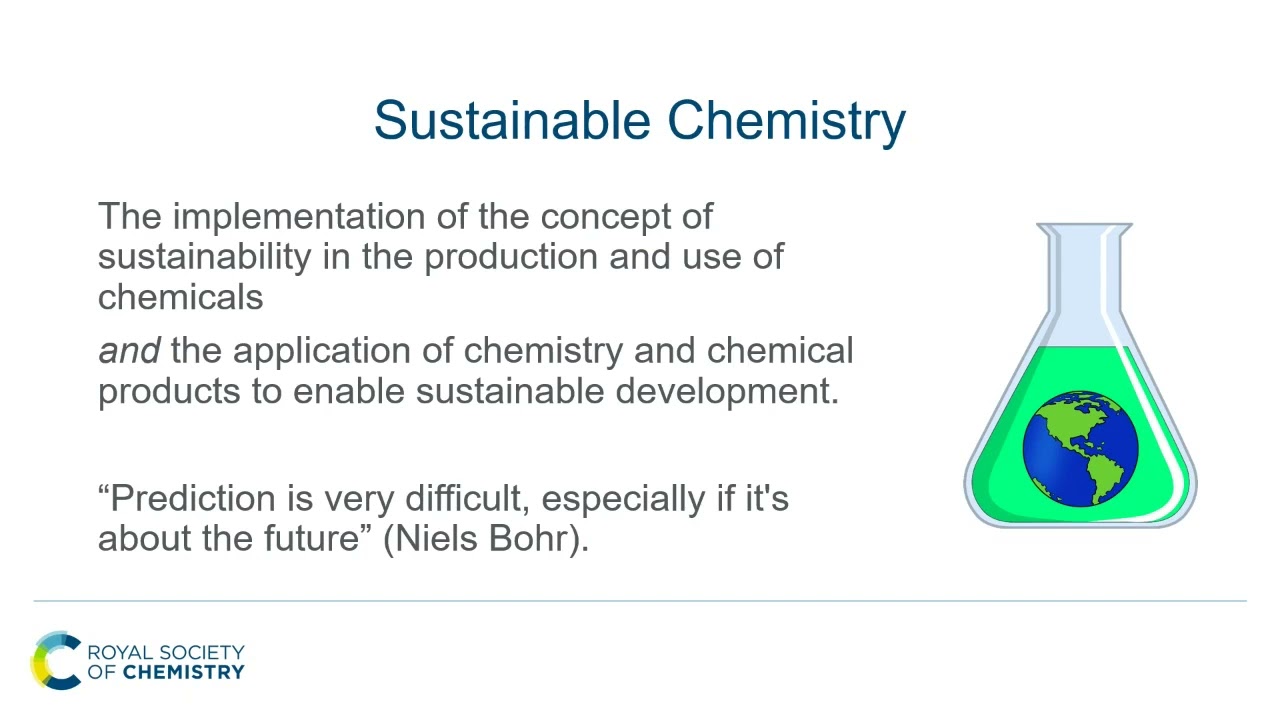 About the lecturer
Professor Tom Welton received his BA (Hons) in Chemistry in 1985 and his PhD in 1990 from the University of Sussex. He began his research career at Imperial College London in 1993 as a Lloyd's of London Tercentenary Fellow, later promoted to Lecturer in 1995. In 2004, he became the world's first Professor of Sustainable Chemistry at Imperial College London. Tom was Head of the Department of Chemistry from 2007 to 2014, and subsequently became Dean of the Faculty of Natural Sciences until 2019. Tom's research interests are focussed on ionic liquids and their use, application and recycling, enabling chemical processes to be made more environmentally and economically sustainable. Tom is a champion for equality, diversity and inclusivity, and in 2017, he was awarded an OBE for his services to diversity in education. Tom was elected as President of the Royal Society of Chemistry (RSC), and started his tenure in July 2020.
Past lectures
2019 - 'Doing chemistry with electrons' by Professor

Philip N Bartlett

2018 – 'Functional Coatings' by Professor Ivan Parkin

2016 – 'From Waste to Wealth'

by

Professor James Clark

2015 – 'Landing on a Comet'

by

Professor Monica Grady

2014 – 'Strange Ice'

by

Professor Andrea Sella

2013 – 'A Little Light Relief'

by

Professor David Phillips FRS
About John Newlands
This lecture series is named after John Alexander Reina Newlands, who was born in Lambeth, South London, and educated at the Royal College of Chemistry - a forerunner of Imperial College London. He is best known for devising an early form of the Periodic Table of the Elements.
In the middle of the 19th century many of the elements we know today had been discovered and characterised. Chemists had begun attempts to sort them into a logical sequence based on their chemical properties. In 1864, Newlands listed the known elements in order of increasing atomic mass and found a repeating pattern of properties for each eighth element. He developed a rudimentary form of periodicity that he called the 'Law of Octaves'. However, his scheme failed when extended to the heavier elements and was therefore not accepted by his contemporaries.
In 1868, Mendeleev published his arrangement of the elements that forms the basis of the Periodic Table we know today. Mendeleev's table enabled him to predict the existence and properties of hitherto unknown elements. The discovery of these 'missing' elements and confirmation of their properties led to the rapid acceptance of Mendeleev's table.
Acknowledgments
This lecture series is organised by the Department of Chemistry in collaboration with the Outreach office. The lectures are supported by the Royal Society of Chemistry Chilterns and Middlesex section, with special thanks to Stephen Robinson.
---
For more information about the Newlands Lecture Series, please contact Simon Gerrard at s.gerrard@imperial.ac.uk.