Engineering Summer School
2023 programme information
Programme dates: 3 July - 15 July or 7 August - 19 August
Programme fee: £5,825
This highly interactive subject will expose you to a variety of engineering disciplines. Through specialist workshops, lectures and seminars, you will develop key skills and work in groups to find solutions to current engineering challenges. The programme will provide unique insight from Imperial academics with different engineering backgrounds, to help you understand the many applications of engineering in the real world. 
You will:
Explore a range of disciplines and facilities within the Faculty of Engineering.
Conduct practical experiments, collect and analyse data.
Work as part of a team to solve real-world engineering problems.
Test your design skills in a series of team-based activities.
Build and test models and prototypes using a range of materials.
Download a SAMPLE Engineering timetable
Session outline:
During the 2022 programme students participated in the following sessions. 2023 programme content is currently being finalised and the session outlines below are indicative.
Session outline
Civil Engineering
Civil Engineering solves global challenges across the natural and built environment including infrastructure such as bridges, pipelines and railways. Students designed a railway bridge for High Speed 2, a new high-speed railway linking London to the Midlands, the North and Scotland.
Evaluating constraints such as geometry, geology of the site, flooding risk, environmental and social constraints, students built a prototype model and presented the type of bridge including:
Bridge typology
Construction materials
Construction methods
Estimated costs
Earth Science and Engineering
How do you plan a mission to space? And what do you do when you get there? During an interactive lecture students:
Learnt about our solar system.
Considered how to plan a space mission.
Applied maths and physics to understand the Earth and other solid bodies in the solar system.
Discovered how we can use scientific techniques to understand a planet's environment and how it was formed.
Design Engineering
Design Engineers bridge the gap between traditional engineering and innovative design to help find solutions to global problems.
Mechanical Engineering
A highly interactive session based around a 'Design, Make and Test' challenge. In 2022 students built mechanical pully systems before testing the systems to failure to find out which team could lift the heaviest weight.
Chemical Engineering
Glimpse into the work of Chemical Engineers who design, operate and continuously improve the manufacturing process to make all types of products from wet wipes to Covid-19 vaccines. They do so whilst helping to manage the world's resources and protecting the environment.
In 2022 students:
Learnt how a chemical process simulation works.
Carried out virtual experiments and analysed their results.
Explored some of our facilities including the Carbon Capture Pilot Plan, which is the most sophisticated of its kind in an academic institution globally.
Academic biographies (Design Engineering & Earth Science)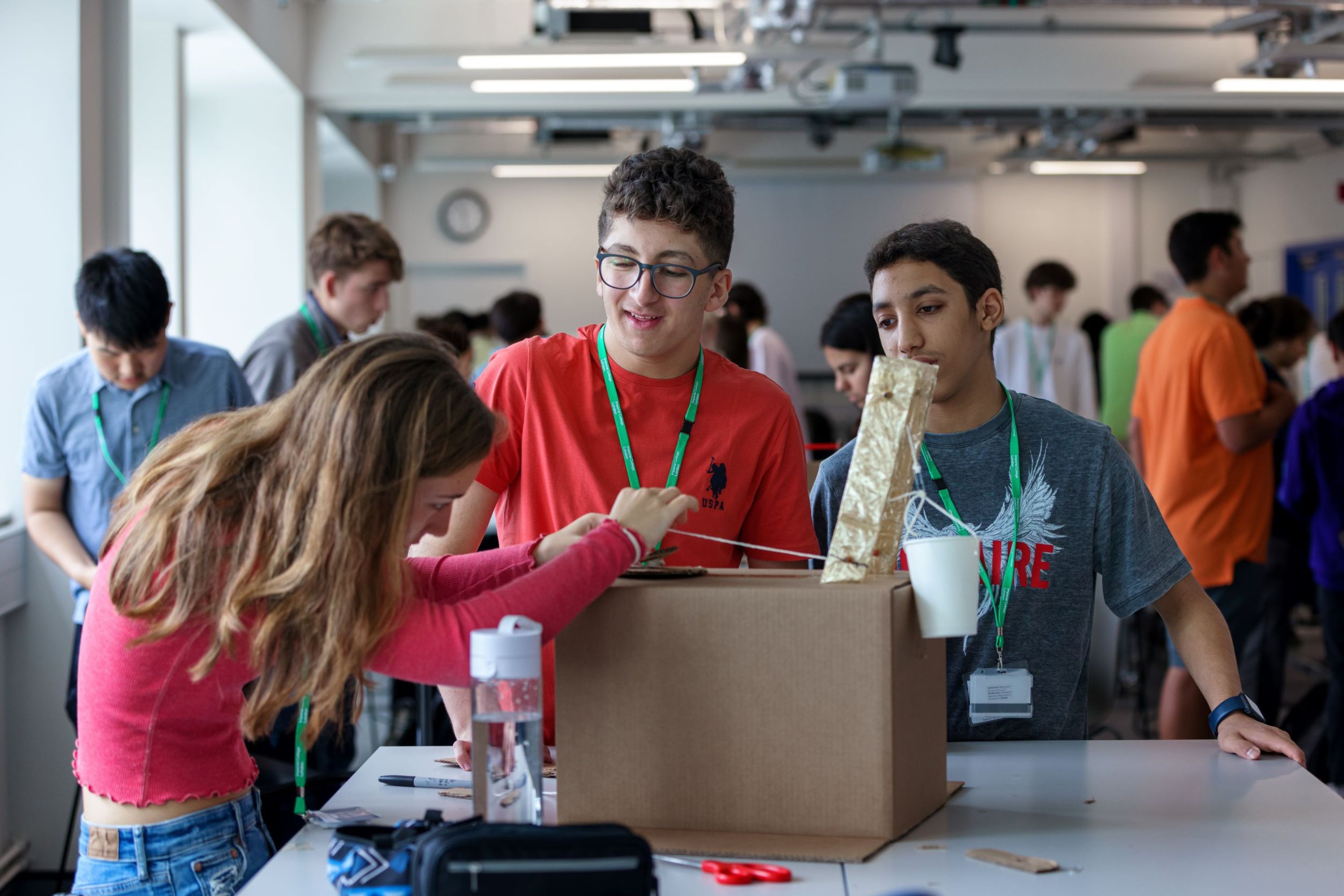 Engineering students are building a robot
Student discuss their project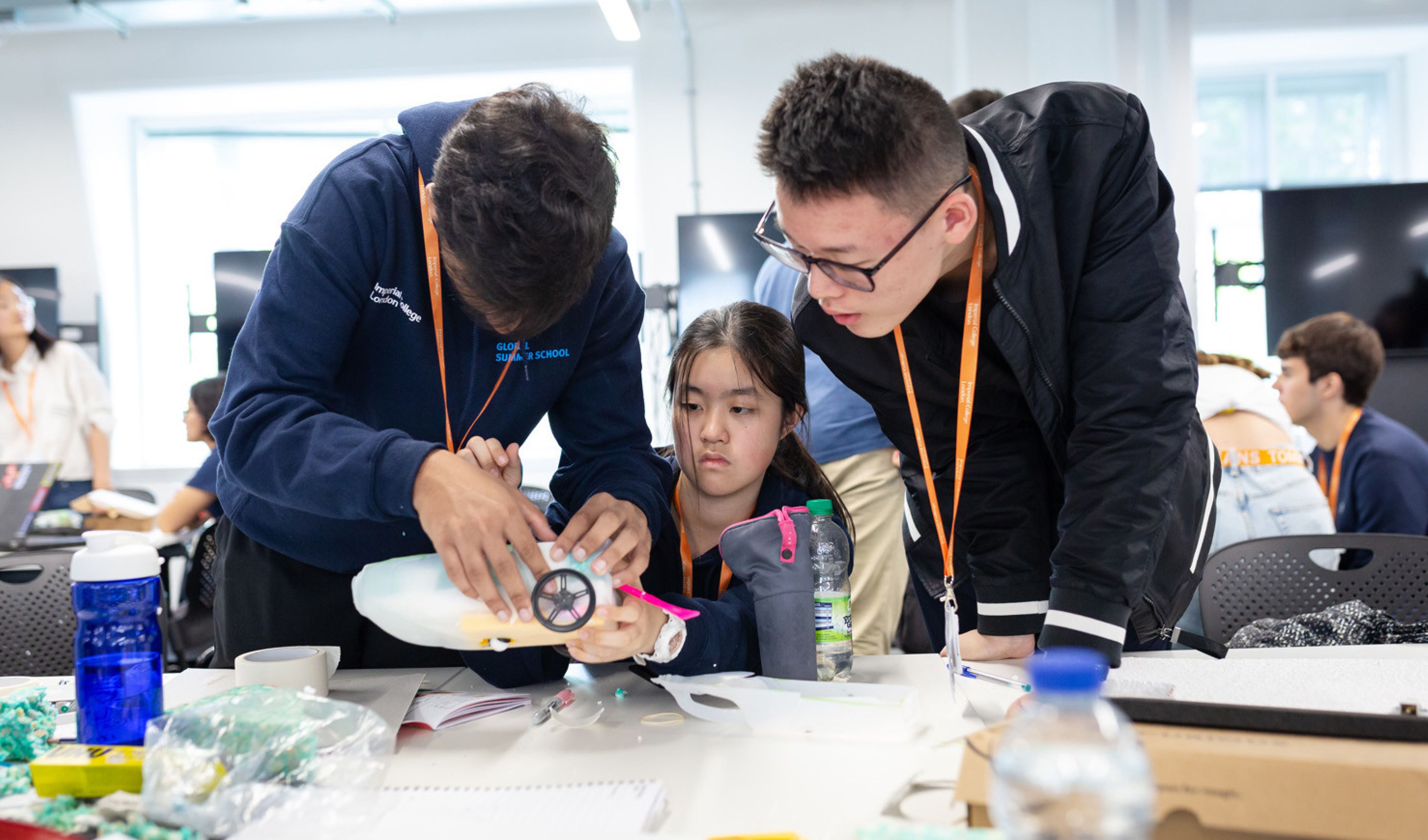 Students building an engineering sumobot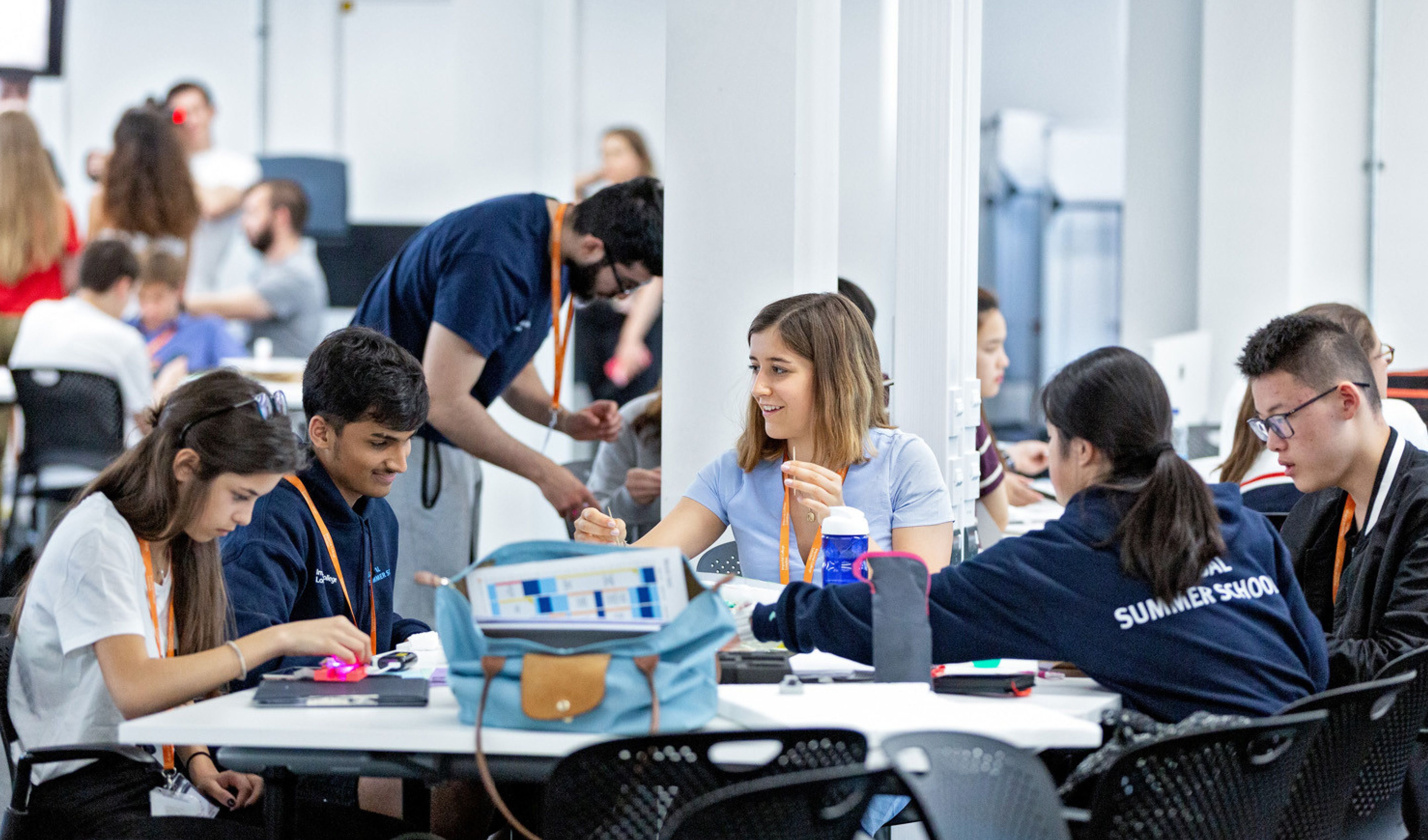 The students sat around a table planning their project.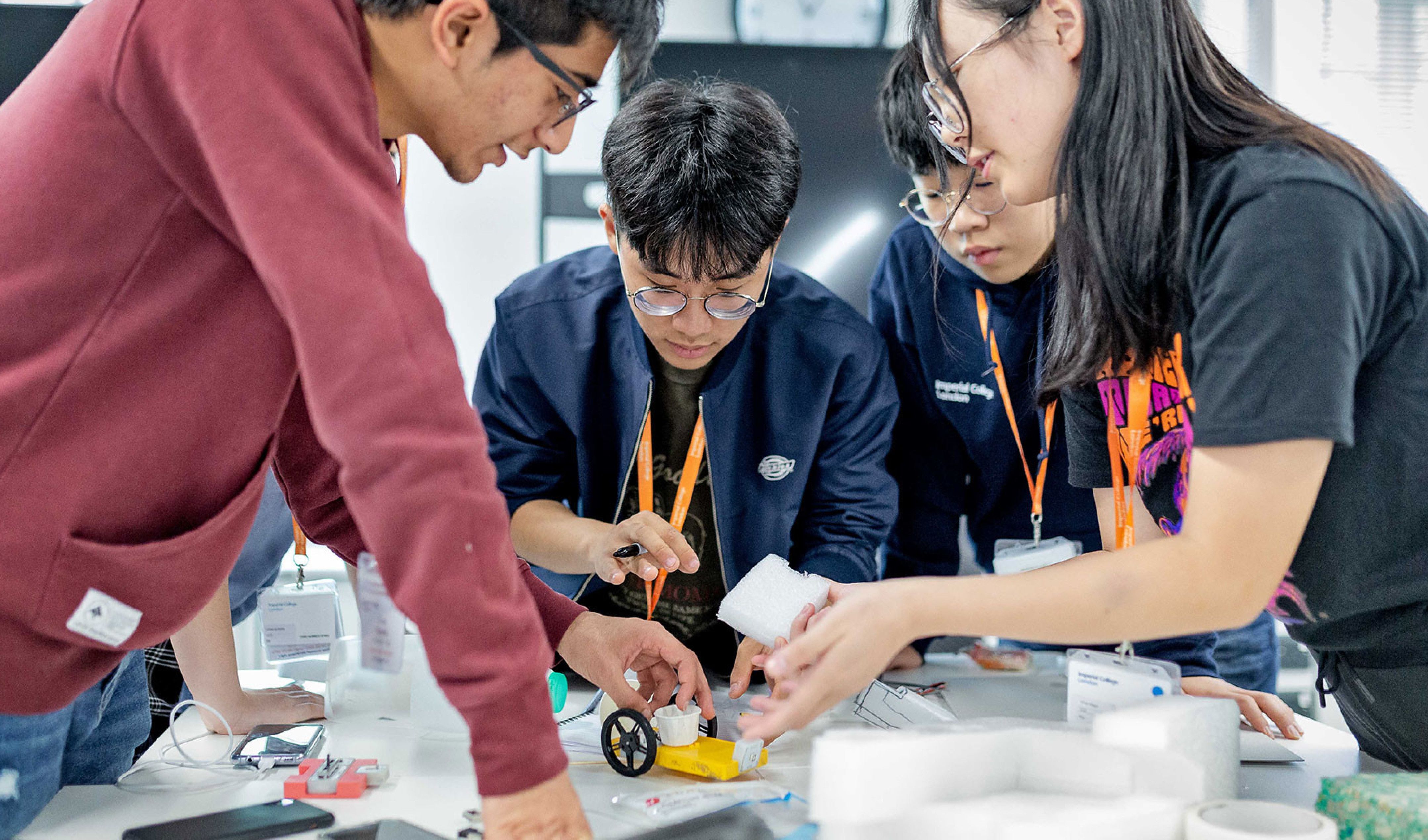 Students building their second prototype sumo-bot.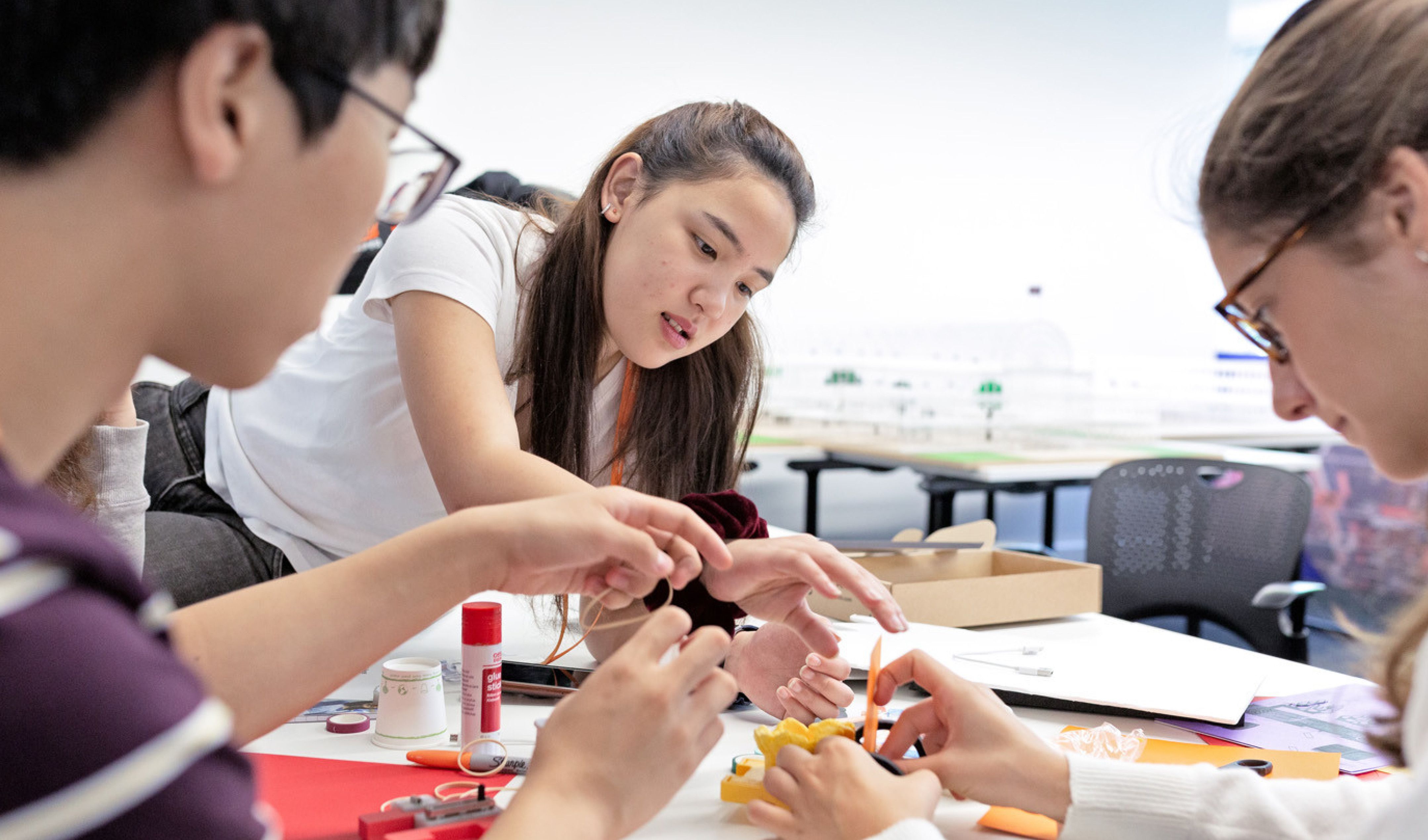 Students starting to build their sumo-bot.