GoStudy spaces
Saturday 24 June - GoStudy will close at 16.00 for the Summer Ball
---
Our GoStudy spaces are on levels 4 and 5 in the Chemistry Building on the South Kensington campus.
GoStudy is open to all students and offers a variety of study environments to suit your needs including Silent Study, Group Study and Breakout Spaces where you can eat and drink.
Opening times are 08.00 - 23.00 Monday – Sunday. You will need your College card for access to the Chemistry Building and also to levels 4 and 5. GoStudy is not open when the Chemistry Building is closed.

Silent Study - rooms 440, 460, 537
Group Study - 430, 538, 561
Breakout Space (no hot food) - 447
Breakout Space (hot food permitted) - 465
GoPresent - 444 (book this room via Library bookings)
Kitchen 448

For help speak to the Library Attendant on level 4 Chemistry Building or text 07725 159853.
Please send your suggestions for improvements to GoStudy to Library Services via our feedback and comments form.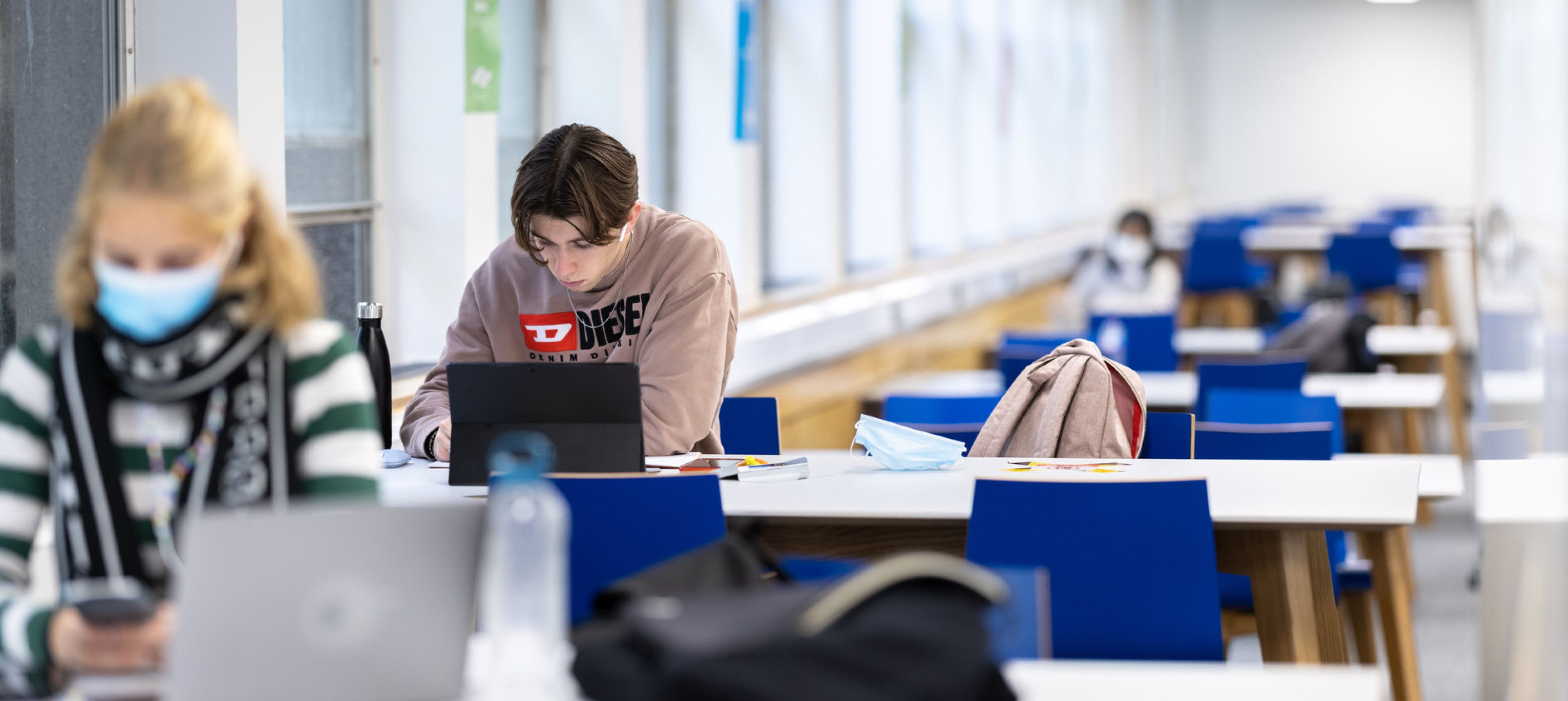 GoStudy offers silent and group study spaces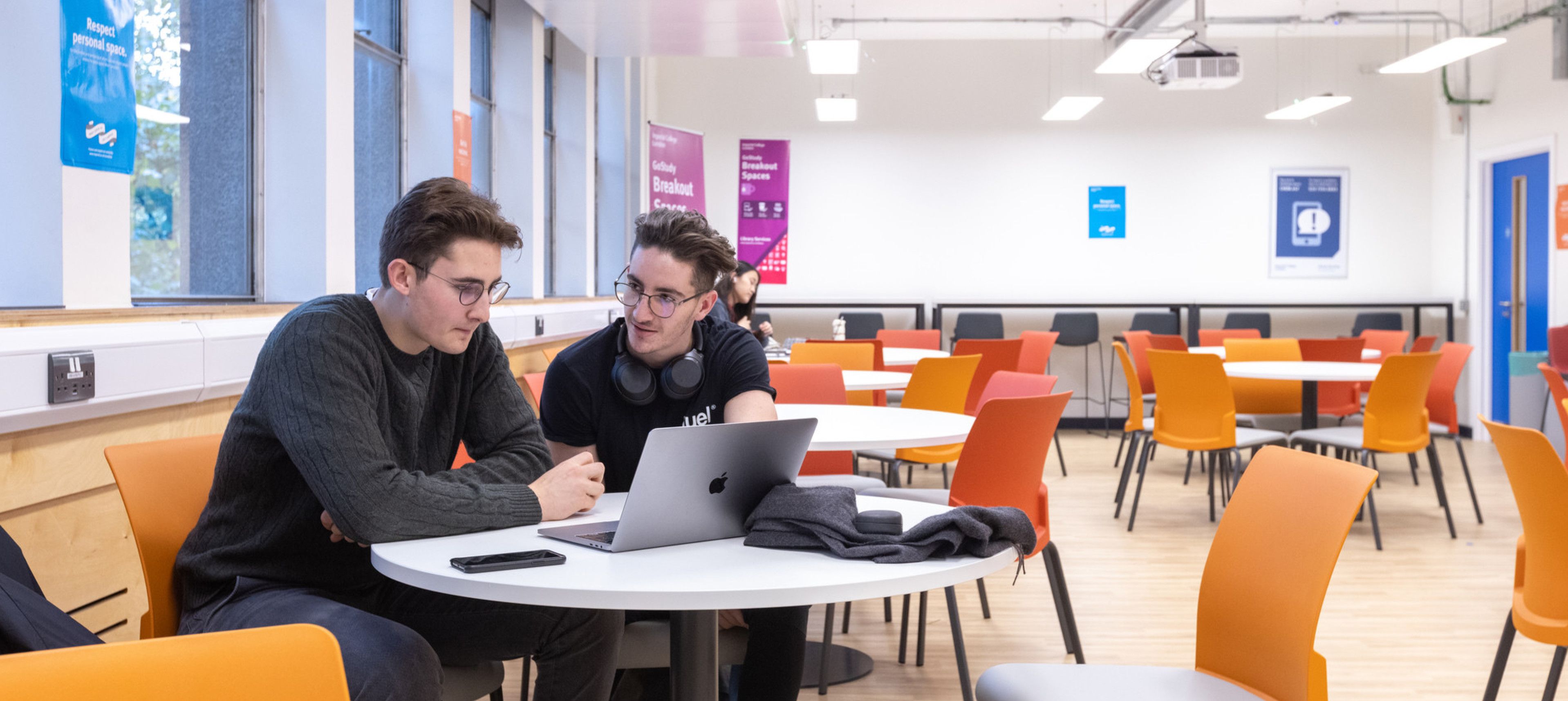 You can take a break and have something to eat in the cafe style breakout area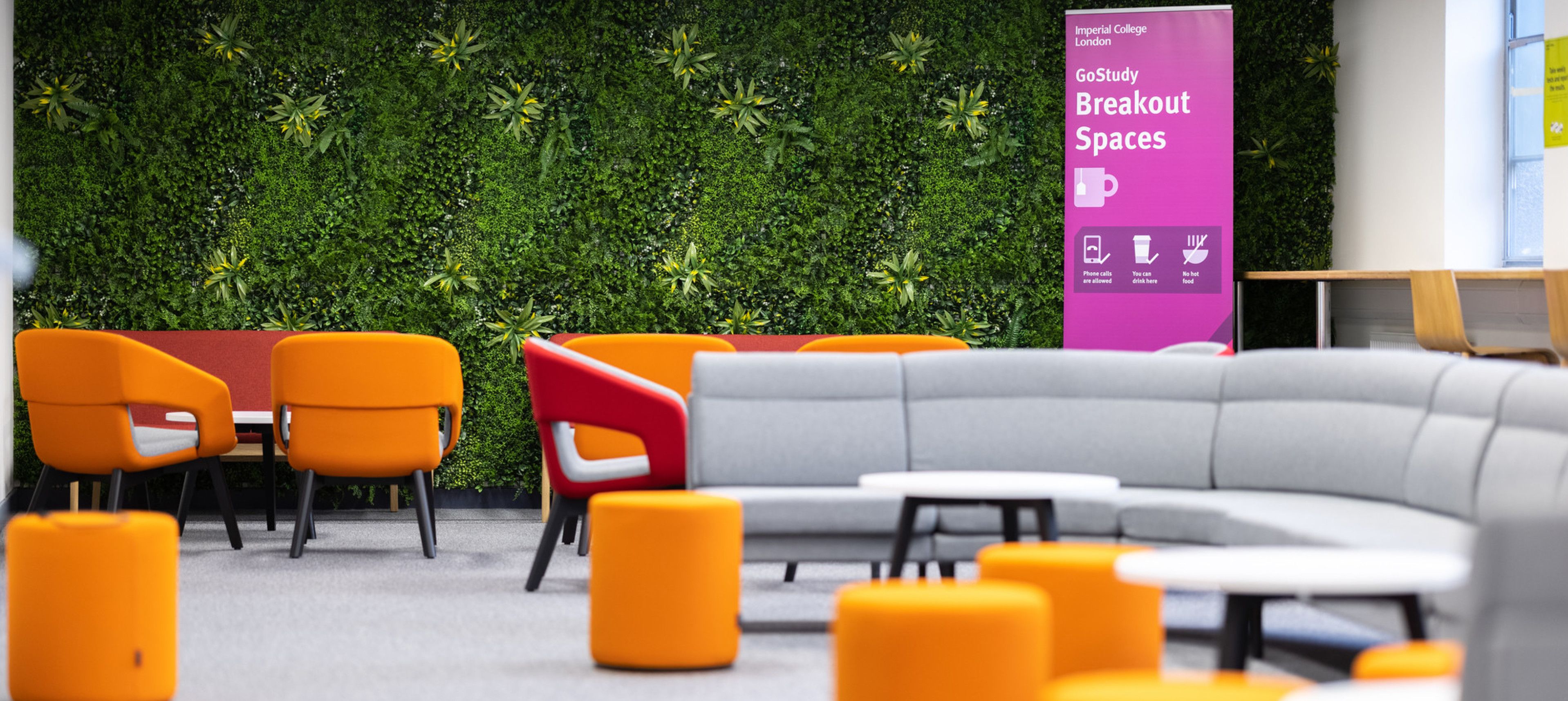 A second breakout space offers sofas and comfy seating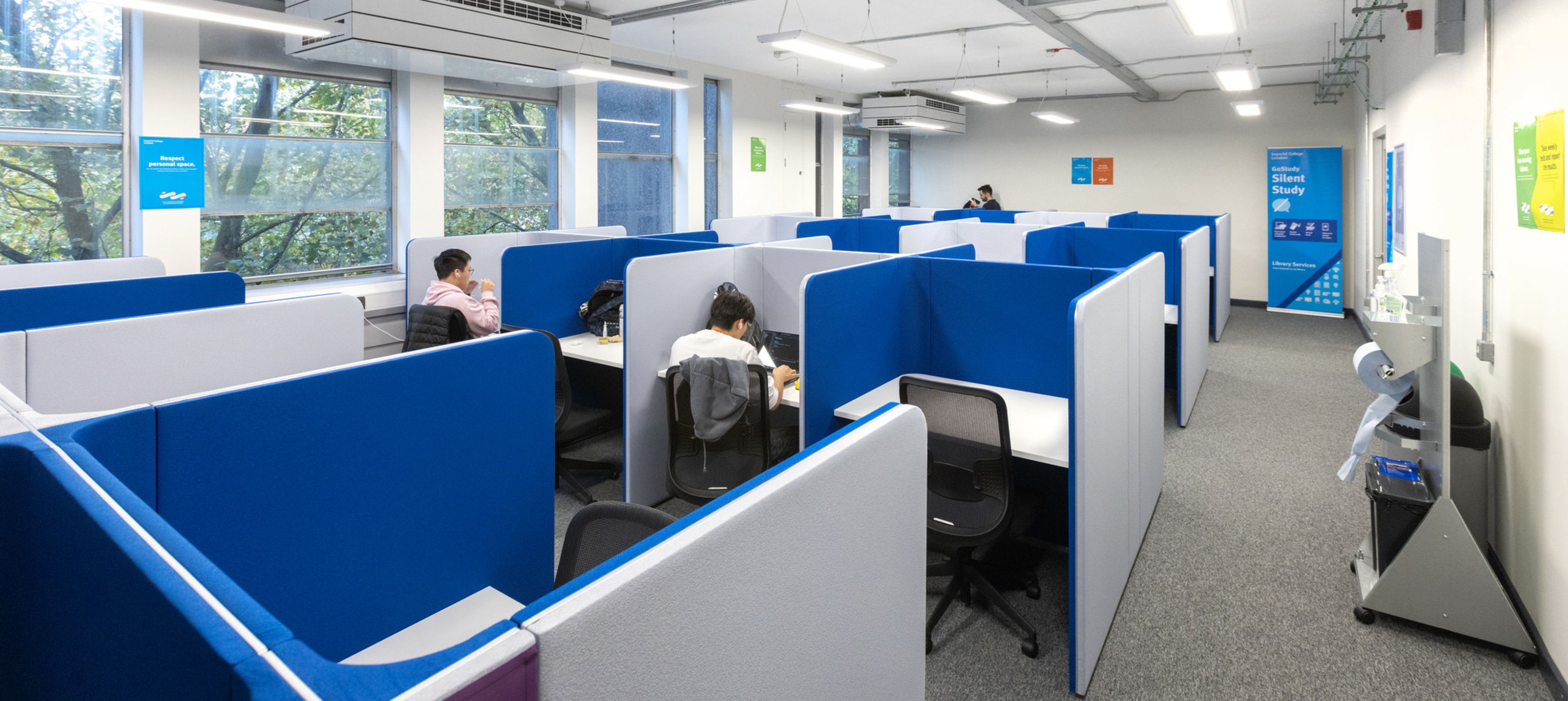 If you prefer to work in silence there are two silent study spaces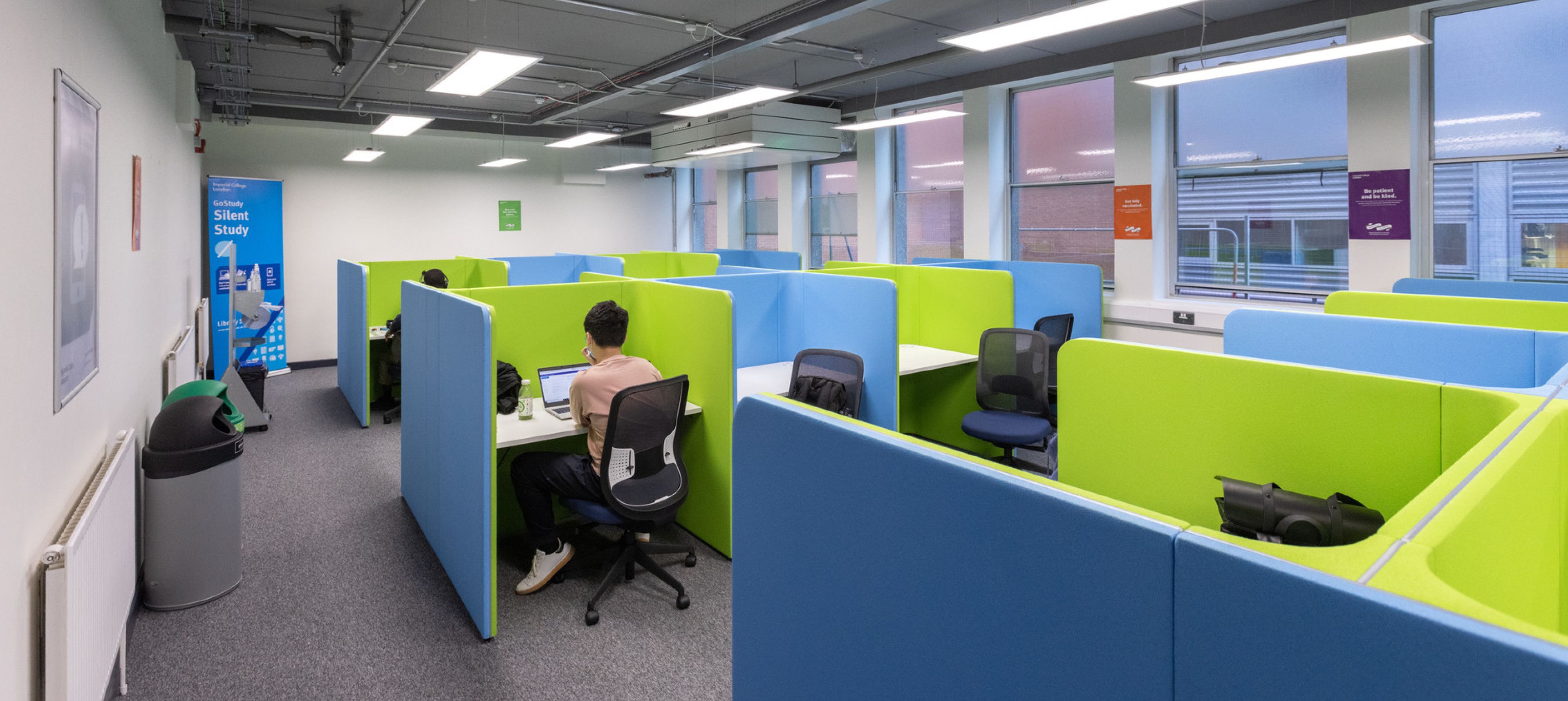 Each silent study space has a socket and USB charging point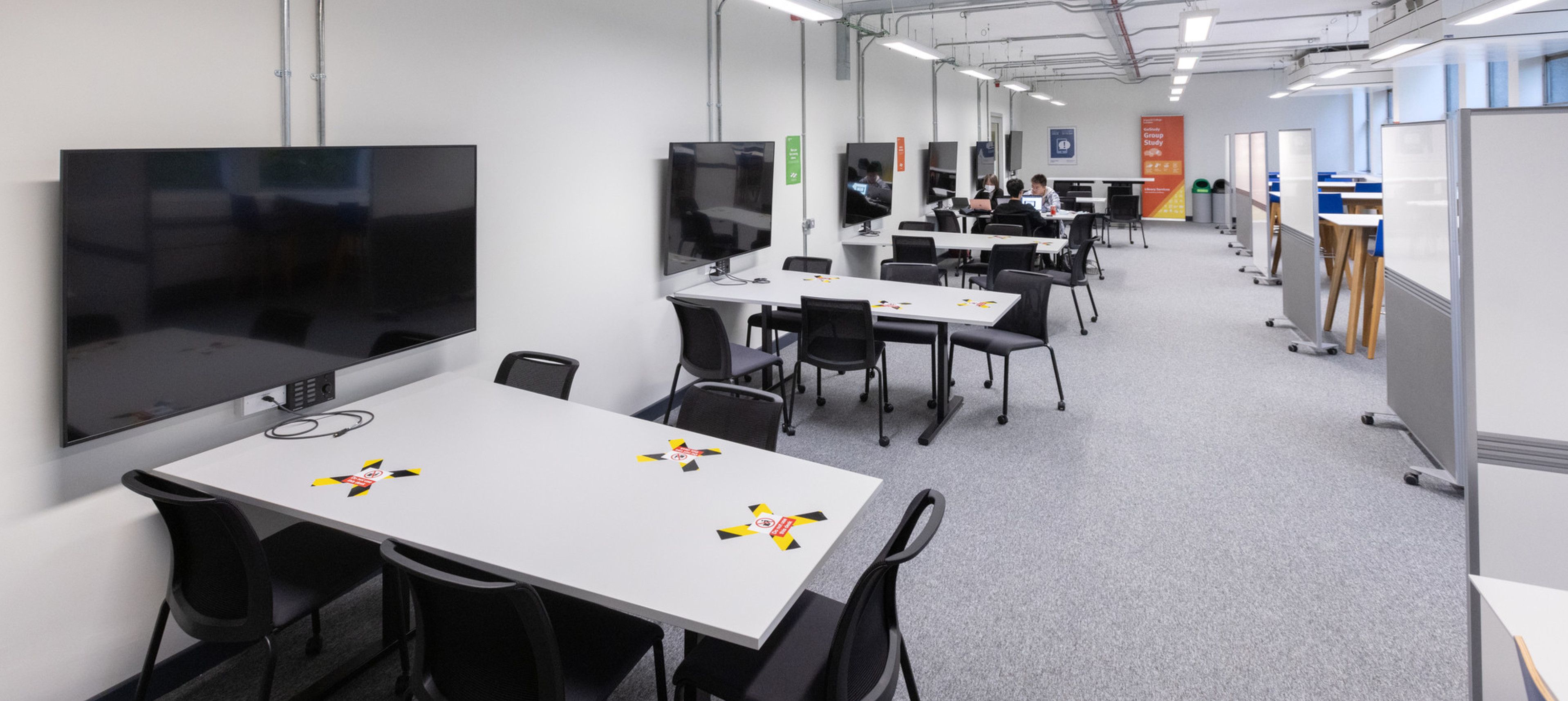 Connect your laptop to a large screen to share with your study group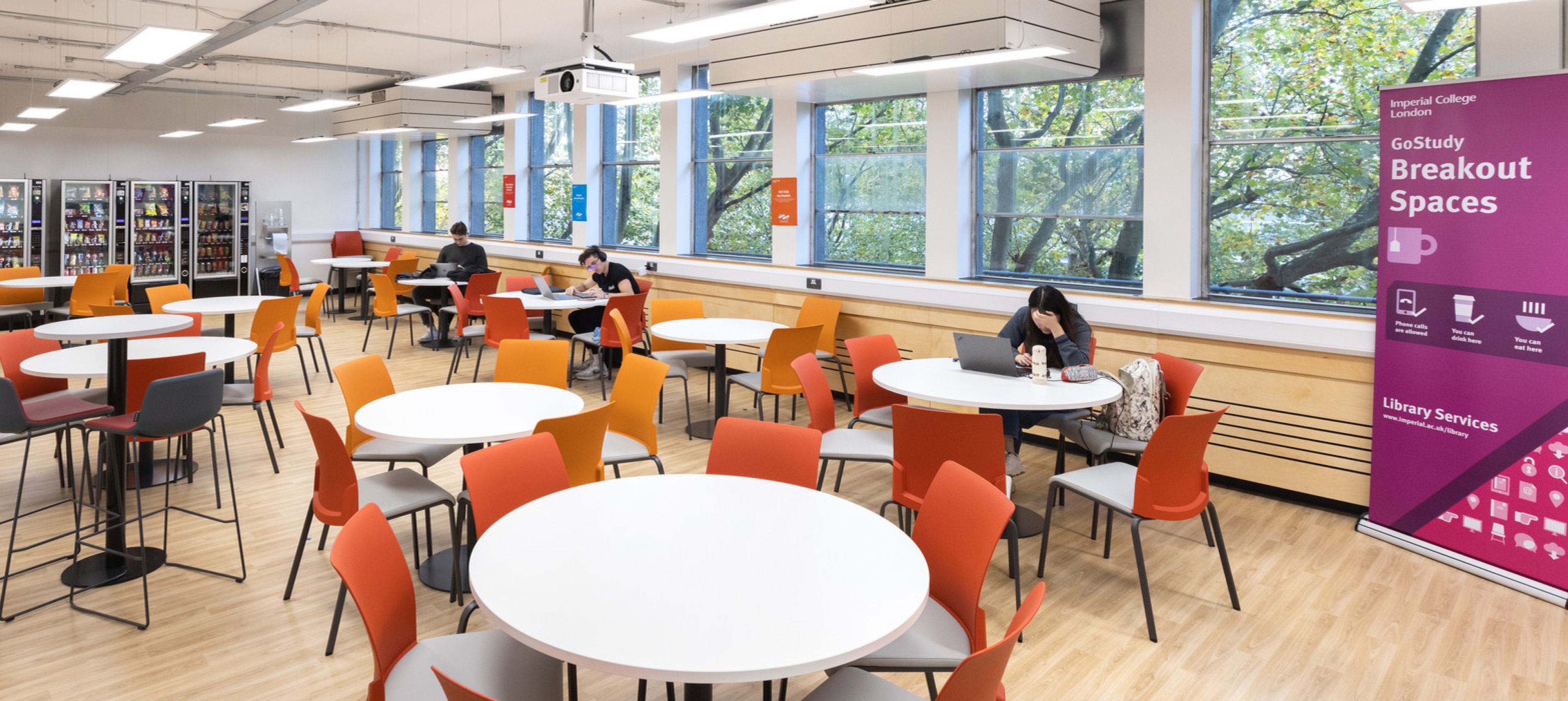 You can buy drinks and snacks from the vending machines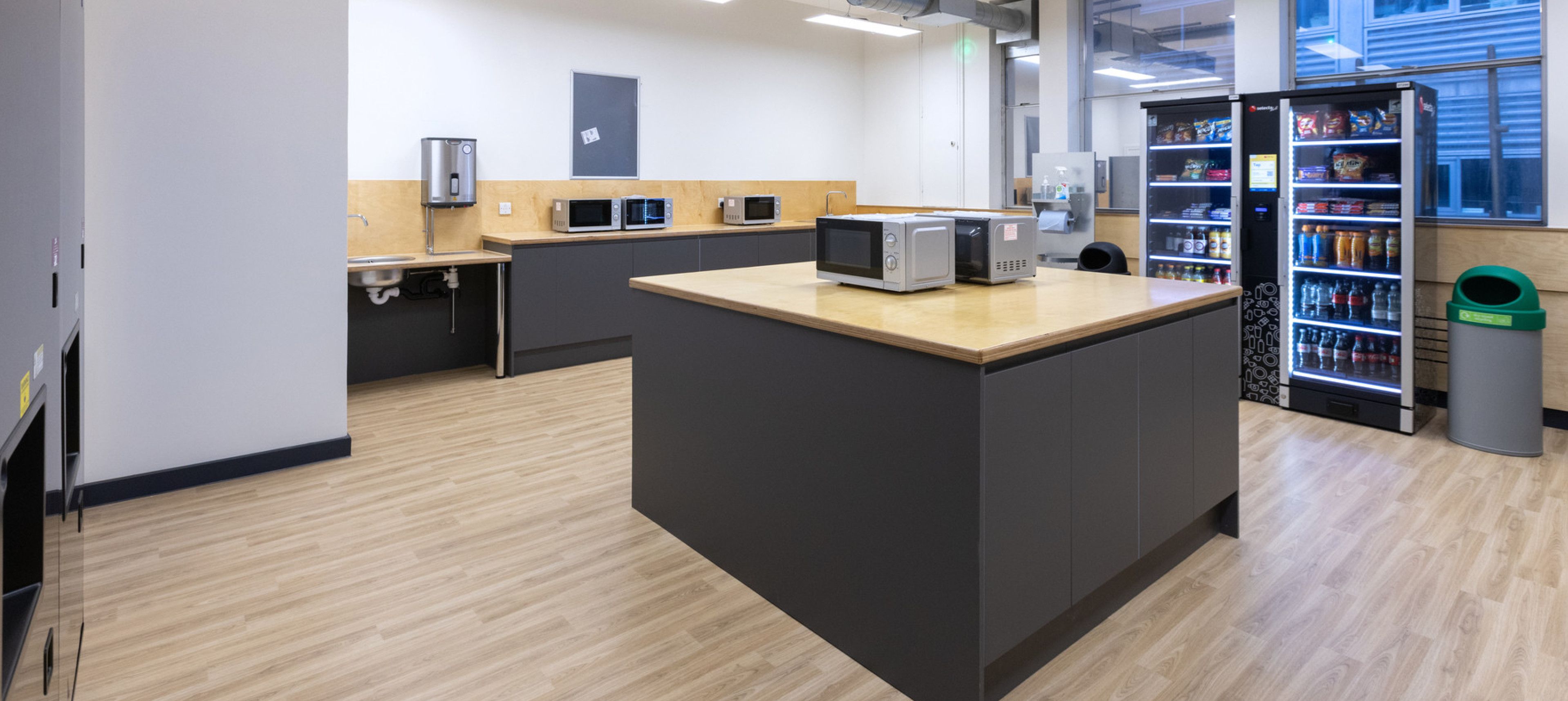 In the kitchen you'll find microwaves, vending machines and hot water dispensers